2 Strategies for Facebook Ad Expansion
How do I get your Facebook ad expansion right? If you ask different Facebook marketing experts, the answer is different. Do a good job of Facebook ad expansion after all is not cooking, and no recipes to refer to.
But if you like to test variables, monitor ads, and creatively distribute potential audiences to the sales funnel, the rewards of doing well for ad expansion will be impressive. In other words, if you want to find a way to do it once and for all, the ad expansion will be difficult and annoying. The technical algorithm of advertising expansion often changes, even if only a small change, the original performance of the ads will quickly encounter a cliff-edge decline.
Ad amplification can be divided into vertical and horizontal: if you want to be effective and sustainable, you can't just increase your budget and wait for results. This approach, which relies entirely on budget increases to upgrade ROI, is calledVertical expansion。 And I prefer it.Horizontal expansionMethod: Set up multiple ad groups, audiences, and creative types to lay out the tests, and ultimately create a stable account structure for continuous and effective conversions.
Here are two scenarios for ad expansion:
#情景1 Similar audience reach
Problem:I have an ad group that targets a similar audience for customers who have been targeted, ROI exceeds 2x, how should I expand next?
Solve:Try adding two newPixel eventsimilar audience. Depending on the overlap between the two, you can combine or deliver the two groups of similar audiences separately.
Most ad marketers will test a similar audience of 1% of their customers first, which is a good start, but the next step is to try a similar audience based on the Pixel event. With existing customers, but the audience is fixed, and the Pixel event is dynamic, i.e. the core audience is updated in real time, andIts similar audience updates every 3-7 days。
#情景1 Set your audience
After thousands of tests, there are 2 similar audiences I like best:Buyers in the last 30 daysAndAt least 2 visitors in the last 30 daysCustom Audiences. This is done in this way:
First, set up the buyer's custom audience for the last 30 days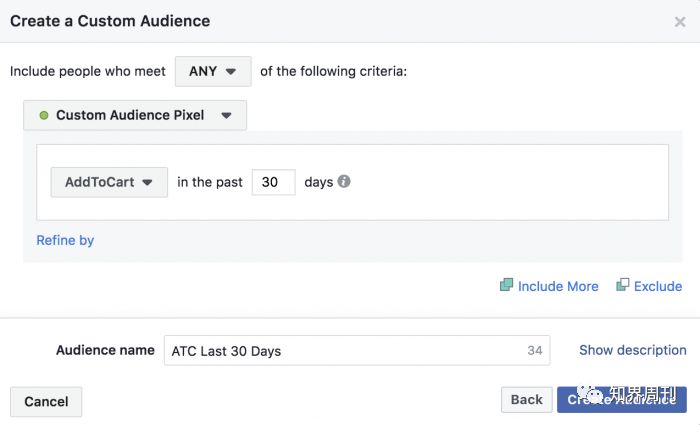 If the site has steady traffic, i.e. at least 5,000 stand-alone visits per month, I'll set up at least 2 additional viewers.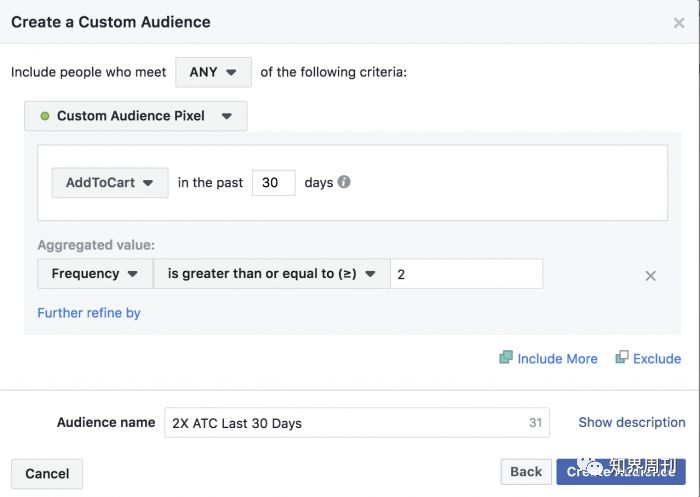 Then set up a similar audience.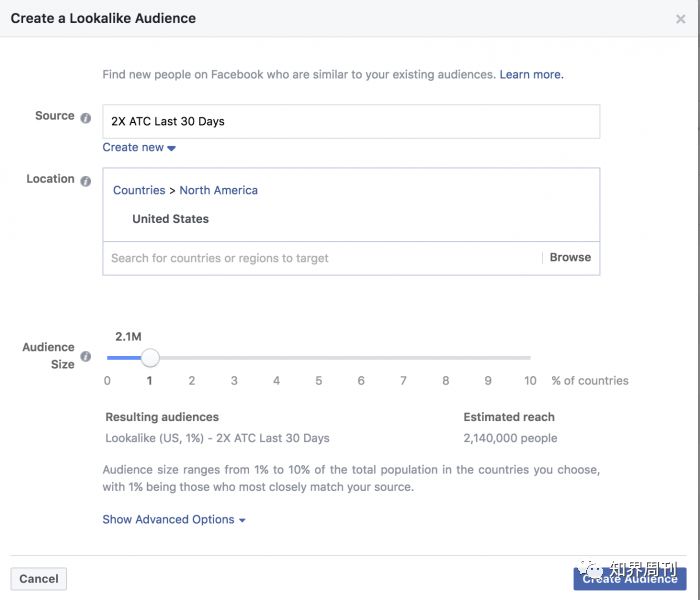 Then set up An Audience access.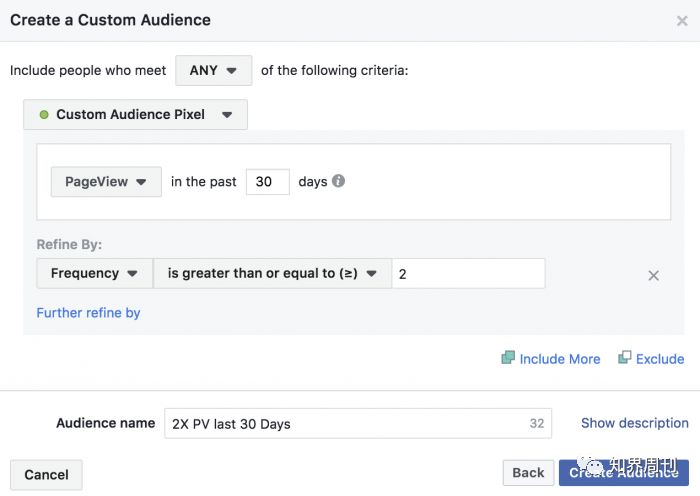 Audiences who have visited at least twice in the past 30 days are better, and they are much more valuable than those who visit edited once.
This audience is associated withTop25% of websites spend time on audiencesIt's similar, but it tends to do better if you're used to be a similar audience. (This sharing is purely from my personal testexperience, if you have better ideas welcome message!) )
#情景1 overlap
When you set up these audiences and similar audiences, depending on how much overlap they have, you can cast ads individually or by merging your audience. The overlap can be viewed through the detection tool.
Many of the personal attributes and behaviors of site visitors may be different from those of the add-on, but they may still be similar, so doing it to re-do it will protect you from competing with yourself in advertising auctions.
It's important to note thatRequires at least 10,000 audiences to produce effective overlap rate results。 So the next time you choose a Custom Or similar audience or a saved audience to compare, pay attention to the size of your audience.
To check for overlap rates, first open the Audience section.

Select at least 2 audiences to compare.
Select the Show Audience Overlap option.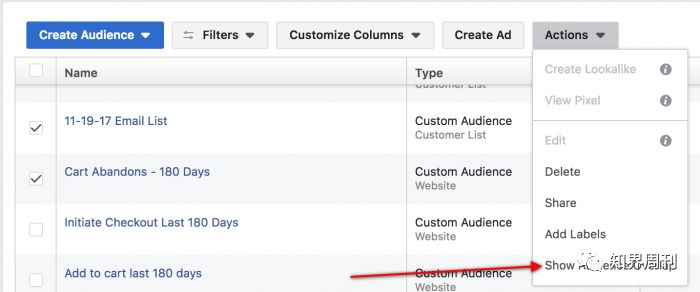 The overlap rate came out like this.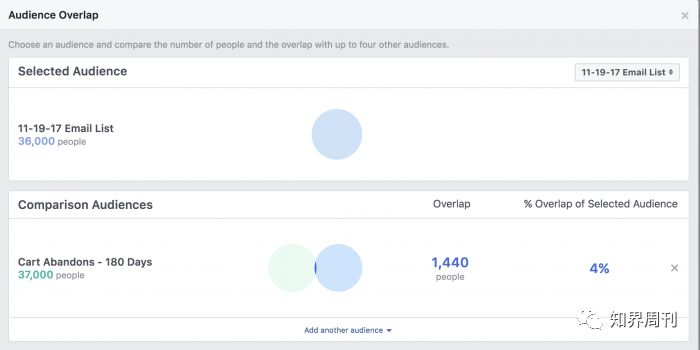 The smart way is to avoid an overlap rate of more than 20-30%。 If the overlap rate is too high, you can combine two groups of audiences within one ad group to avoid self-competition.
#情景2 avoid high frequencies
Problem:I've been accused of running ads frequently. I've set up remarketing ads for visitors to the site for the past 90 days, and I've done a good job before, with 3x ROI. But frequency as high as 10, advertising performance is declining, how to do?
Solve:Most ad marketers rely on the simple settings of the system to run remarketing ads automatically, and they need more sophisticated and sophisticated approaches.
Think about it: If you saw an ad 14 times in 30 days, would you want to buy it? High frequencies tend to only cause audience fatigue.
It's a common mistake to put all your remarketing traffic into one ad group and deliver the same content to the same group of people. If you visited a website 90 days ago and another person visited the site yesterday, you two saw the same advertising content, which is obviously a problem.
Remember: Effective remarketing is about quality, not quantity.
#情景2 Set your audience
The solution is to set up different time windows and serve different ad ideas/texts to different audience groups. Step by step, you can try small amounts of your own methods at the beginning. You can start by setting up different time windows: when I start expanding, I put new traffic into the best funnel, hoping that it will last longer.
I like itSet up 3,10-day, and 30-day custom audiences。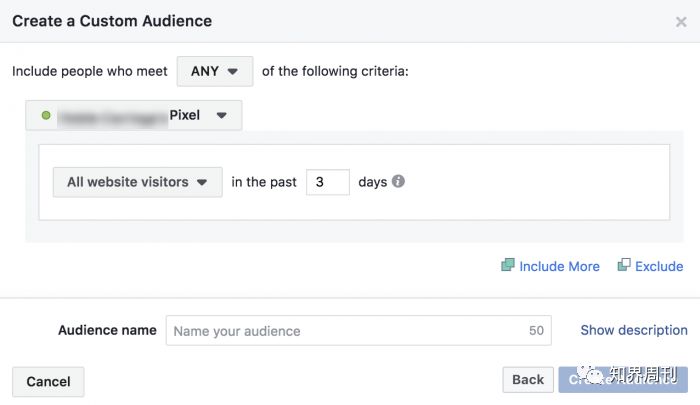 If you're in the e-commerce industry and run dynamic merchandise ads, you can also set different time windows.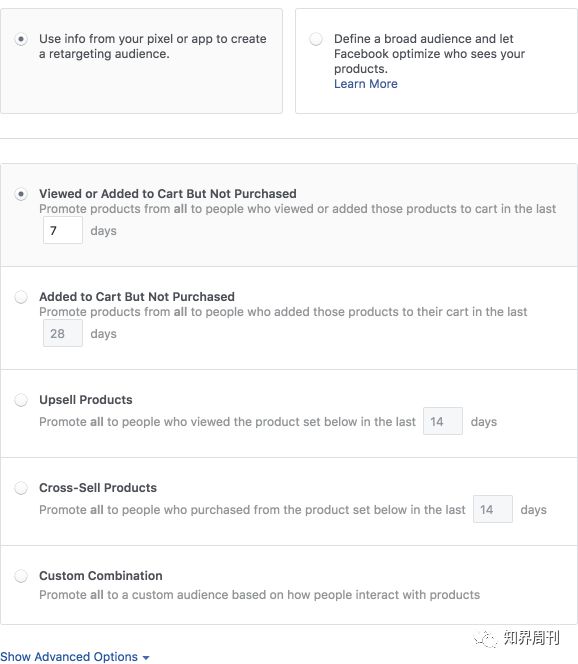 Each group of audiences that you set up should then run slightly different ad content, and site visitors in the past 30 days may need more incentives than site visitors in the past 3days, for example,You can make different offers, discount codes, etc.。
Different time windows allow you to scale ads sustainably, because you're continuing to show your audience a wide variety of offers, so you can intuitively know what works and what doesn't. This process requires digging deep into customer data, optimizing advertising, testing ideas/texts, and that's what horizontal expansion really means.
Note: You should exclude 3 days of visitors in 10 days and 30 days, and 10 days of visitors in 30 days to avoid overlapping information and audiences. More ways to do this can be referred toSustainable campaigns。
This article was excerpted by the Journal of The Journal of The Journal of The Knowledge (ID: zhijiezhoukan), originalBy Andrew Foxwell
Knowledge Week brings together more than 100 fb-GP research experts to provide the most specialized research information sharing for the public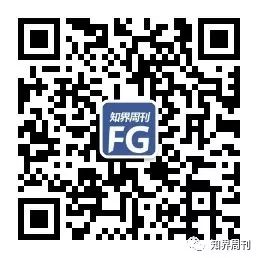 Dry goods. Knowledge Questions and Answers . . . . . . . . . . . . . . . . . . . . . . . . . . . . . . .
---