A detailed dabA-DPA, choose the type of Facebook ad that works best for you, and you'll be full of rewards!
Knowledge Line Facebook Marketing
College
30 days to double your ROI
Many advertisers are now using dynamic ads, and we've talked about how dynamic ads are created in our previous articles.The material is not new? Poor conversion? Quickly diversify your Facebook ads with dPA dynamic catalogs! 】, because it is widely used because:
1) Scale can be achieved: all products in the catalog have the opportunity to appear in the ad, do not have to manually create a product for one ad.
2) Real-time matching to specific groups: Once your ad is created, you can automatically loop the products in the catalog to different groups of people, without having to manually match to the corresponding crowd.
3) Cross-device: No matter what device they click on the ad to become a potential intended user, the subsequent reach of these users when the ads also have no device restrictions. For example, the customer clicked on the IOS side ads (with the intention to buy), and then show him ads do not have to pass the IOS side, if he also logged in to the FB account on the Android device, you can also be tracked by your ads display.
4) Match content automatic updates: when the relevant ads are recommended, will directly match the real-time price and inventory situation, do not need to be updated in the ads.
People who have created Facebook's dynamic ads know that dynamic ads have two features:
DPA - Remarketing Ads

DABA - Broad Audience Targeting
Today we focus on the differences and applications of the two.
1.1 DPA Dynamic Advertising (Remarketing)
With dynamic ad remarketing, you can alert users to items they've viewed but not purchased on websites, mobile apps, marketplace, instant checkout, or Instagram shopping. When you remarket users with dynamic ads, users automatically see items or similar items that have been viewed on websites or apps.
1.2 Requirements for remarketing
Facebook Pixel Code/App Events: You need to install the Facebook Pixel Pixel code on your site and use standard events to report the number of items in the catalog that the user is viewing, adding to, and purchasing. If you want to remarket users in your mobile app, you can set up app events. If you're not sure how to set pixel code or app events, contact the web developer.

Catalog: You must have a directory to create dynamic ads. If so, you can use an existing data repository for a Facebook integration partner, such as Shopify. If you don't have a catalog, learn how to create a catalog articleDPA Dynamic Ads Realize Thousands of People - Hand-in-Hand Teaches You to Create a Facebook Catalog。



1.3 Remarketing of the following audiences
Browse items, or add items to your shopping cart, but don't buy them: Promote items in the catalog to users who have viewed items or who have added items to their shopping carts.

Added to the cart, but not purchased: Promote the catalog to the user who has added the item to the cart.

Upsell: Upsell items from the catalog to users who have viewed items in the product series.

Cross-selling items: Cross-sell items in the catalog to users who have browsed the items in the product series.

Custom combinations: Build a set of custom audiences based on how users interact with products to promote items in the catalog to that audience. If you select this option, you can select specific user interactions by setting inclusion and exclusions. For example, you can include users who have added items to your shopping cart in the last 45 days, and exclude users who have purchased items in the last 45 days.
In addition, click Show Advanced Options to add custom or similar audience filters to your target audience.
1.4 DPA Advertising Best Practices
1.4.1 Audience Segmentation
Audiences who visited websites or apps in the past day may be more valuable to e-commerce growth than those who visited the site 14 days ago. Consider segmenting your audience by the time of your last action to make different bids based on your audience's business value. Segmentation considerations include: type of operation, duration of operation, device type, product category, and so on. You can create ad groups for each audience segment to set different bids for them, determine when to serve ads to each audience, and see metrics for each audience.



1.4.2 Audience exclusion settings
The product level, where exclusions find items that users have interacted with on your site or in mobile apps. For example, if you set up a product that was added to your shopping cart in the last 30 days, but not purchased, any items that have been added to the cart in the last 30 days will not appear in ads for users.

At the crowd level, exclude recent buyers such as Vister 3 Days to focus on getting new customers, and if the buyer hasn't been visiting your site for a while, you can run other dynamic ads to attract them again.



1.4.3 Cross-sell/upsell
Reach users who have recently purchased inventory through cross-selling, or promote complementary or higher-value products to existing buyers through up-sell.



1.4.4 Retention Window
Change your audience retention window to expand your audience. Extending the retention window to a maximum of 30 or 90 days allows your ads to reach more target audiences. Target all devices and use cross-device reports to understand the value of cross-device conversion events, and then optimize for conversions throughout the purchase path.
DABA - Broad Audience Targeting
2.1 DABA ads (covering a wide audience)
With dynamic product ads reaching a wide audience, you can market to people who are interested in your product (or similar) even if they haven't visited your website or app. When you run ads for a wide audience, people in your audience see the items in the catalog that are most relevant to them.
2.2 Requirements for Broad Audience Targeting
Facebook Pixels: You need to install a Facebook pixel on your site and use the number of items that users are viewing, adding to, and purchasing in the Standard Event Report ingres directory. You may need to work with site developers to set up Facebook pixels and standard events.

Catalog: You need a catalog to use dynamic ads, or you can integrate an existing product repository using other online shopping portals through Facebook's third-party integration.



2.3 Best Practices
2.3.1 Audience selection
Use ad targeting options such as regions and demographics.

Use Interest Extensions to allow the system to expand your audience for better results.

Avoid detailed ad targeting that looks like your audience and is based on behavior and interests, as these targets may limit the delivery of your ads.



2.3.2 Audience Exclusion
Exclude users who have purchased items from the current product catalog or other product catalogs. With exclusion, you can set rules for which users are excluded from your audience. (Note: Buyers will generally be excluded by default for the last 10 days, if not, be sure to remember to click on the Advanced Options to select No Exclusion)
Do not exclude all site visitors. Even if you're using broad ad targeting to reach potential new customers, we recommend that you don't exclude all people who interacted with your site because they help train Facebook Machine Learning to better identify the target audience for dynamic ads.



2.3.3 Bidding
Optimize your ads based on standard events to increase conversions. Currently, you can optimize events including shopping, adding to a shopping cart, and registering.



2.3.4 Advertising ideas
Choose ideas that are relevant to new customers or people who have never visited your site. Avoid ideas that have not been tested.

Use a fixed graphic card related to each item in the product series. Avoid fixed graphic cards if the product range is very broad.



Specific differences, specially for everyone to organize a table for learning, we can save the following image, convenient for follow-up review.
Dynamic Sads Dynamic Ad Checklist
3.1 Product catalog:
1) Make sure the directory is updated: Schedule regular upload sptography updates, updates as frequent as hourly. In order to ensure conversion rates and ad reviews, product information, including inventory and prices, needs to be updated in a timely manner, and that products comply with advertising policies.For more information, please visit:
https://www.facebook.com/policies/ads
2) Avoid duplicate information in the product catalog: try to use different product titles, descriptions and labels to help the system eliminate duplicate items and optimize advertising.
3) Include product categories in the product catalog: Help system optimization, product recommendations, and crosssell/upsell, please visit:
https://www.facebook.com/business/help/1604184966521384
4) Select the correct Content-type content category: If the user can only purchase a specific product on a product page, then the content_type returned by the Add to Cart and Purchase events should be equal to the product. If a user can purchase multiple products at the same time (such as two items of different sizes or colors), the content_type should be equal to product_group and return product_group id.
5) Ensure that the image of the product meets the requirements of all placements to help the advertising: product image requirements minimum 600x600, the ideal size is 1080x1080.
3.2 Product Set-Product Series:
Creating a broad but reasonable range of products (at least 100 items) can help you control your spending and maximize your reach to your audience. For example, each item series can be categorized by category of goods, price range (especially when your catalog has a large price range of items), topics, promotional items, or high inventory dimensions.
3.3 Pixel 以及 App Events:
1) Make sure that The View Content, Add to Cart, and Purchase events are installed on the correct page, and that You can also collect The View Category events on Search and Product Catalog pages to increase the audience reached by dynamic ads. The data that these events are transmitted back is at the heart of the optimization of dynamic advertising.
2) Make sure to pass back to the correct Product ID: If your product has different SKUs and product iDs because of size and color, use the Product Group ID (referred to as passing through a product group). You can take advantage of the product catalog's inspection tools:
https://business.facebook.com/ads/product_feed/debug
to check the product's matching rate. Ensuring a high match rate for your product (as close to as close as possible) improves the delivery and effectiveness of dynamic ads.
3) On the Product Event pageCheck that your backhaul events and Pixel settings are correct:
https://www.facebook.com/products
Budget and optimization:
1) Boost ROI with Dynamic Ads and Value Optimization: Value Optimization is now fully supported by Dynamic Ads, see:
https://www.facebook.com/business/help/296463804090290
2) Get started early: Dynamic ads take days to accumulate data and optimize results, so it's recommended to create dynamic ads as early as possible (preferably a week in advance). If you want to significantly increase your dynamic ad budget on a given day (for example, Black Five), you can create an ad to run for a few days before pausing it, and then on Black Friday, which is better than creating a new dynamic ad on Black Five.
Audience:
1) Don't exclude website visitors: FB system will use the data of website visitors to achieve more accurate product recommendations and audience access.
2) DABA audiences do not recommend overlaying too many interested words or Lookalike: narrowing DABA's audience can cause problems with DABA advertising delivery.
Material:
1) Use the new feature sedation for dynamic advertising, Overlay: Overlay is now fully available in dynamic ads, and our pre-testing found that the click-through rate of material spouts containing product prices is higher. If your product is limited when discounted, you can add a "discounted price" Sale Price and discount time limittother to your product list. Dynamic ads will show the original price of the item when the discount time limit has passed. For specific information about Overlay, please refer to:
https://www.facebook.com/business/help/517601898571657
2) Reduce the replacement of footage during high traffic hours: each time the material FB system will start the recalculation and learning of the footage, in the footage review period you will also lose the opportunity to serve, so if you need to replace the footage, it is recommended to replace in the low-traffic period (late night/early morning).
The public number at the bottom right of the "library" limited time to obtain the FB advertising updates for your ads!
Committed to sharingAccurate digital conclusions, proven account promotion experience and
Leading advertising techniques.
Knowledge
Facebook Ad Marketing Academy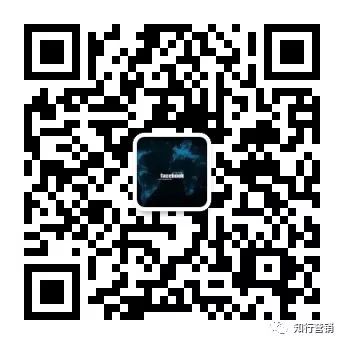 ---