All sellers! How did my Facebook ad account break up?
Click on topHugo.com, don't miss cross-border e-commerce size
You often experience a blocked Facebook ad account, so what do you do when your Facebook ad account is blocked? And how do you prevent this from happening again?
First try to find out why your Facebook ad account was blocked.
Please read carefully and check if you complyFacebook's policies。
Here are some of the main prohibited items (this is not a complete list, see Facebook policy for review):
Tobacco
Illegal products
Illegal or recreational drugs
Unsafe supplements (at Facebook's discretion)
Weapons, ammunition or explosives
Adult products and adult content
Monitoring equipment
MLM - Multi-level marketing company that provides fast pay
There are many more contraband items, and only a few of the main items are listed here. Facebook has a more rigorous review of restricted content. These include:
Alcohol (it is prohibited in some countries that advertise alcohol, so you must comply with local laws)
Dating sites (requires written permission)
Gambling and lottery tickets
Online pharmacies and supplements
Financial Services and Student Loan Services
Major political or national issues (authorization required)
Cryptocurrencies and services
Drug and Alcohol Addiction Treatment Center
Facebook's policy also includes how ads appear, how they are written, and the sites they might point to. Here are some of the main strategies to be aware of when writing ads or developing web pages that your ads point to.
Personal attributes - Ads cannot contain or imply content that has a personal color. Like, "Are you fat?" Or "Do you have diabetes?" "
Bad grammar - ads need to use good grammar and punctuation
Incendiary, controversial and misleading false content
Non-functional landing page of the website
Non-existent features - the more common problem is that "play buttons" that don't exist on the image can mislead people into trying to click.
Facebook's brand assets can't appear in images or text - you can't use blue and white "f" logos or full Facebook logos in your images. In some cases, you can't use the word Facebook in your text.
Facebook has an automated review process for ads, but occasionally misses "non-compliant" ads, so Facebook typically activates the manual review process after the review ends. Therefore, if you see an ad that violates one of these policies, it usually doesn't last long and it's deleted. Facebook also censors the sites that ads enter, so if the site is not covered by their policies, they may refuse to advertise.
Contact Facebook as soon as possible.
Connecting with Facebook via live chat is a better way to (but the feature is only available during business hours and may not be available to everyone).
Other sources can be found here: https://www.facebook.com/business/resources.
If live chat isn't available, you can find Email or Chat in "Additional Support."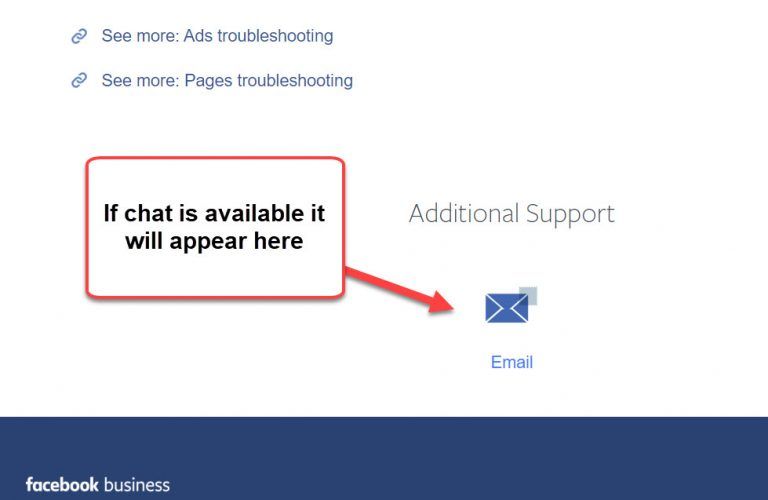 You can also try Facebook for help: https://www.facebook.com/help/contact/531795380173090.
Check your support mailbox to see if they have responded to your request (on the question mark menu in the upper right corner). You can see what issues you have that you have not resolved and reply to messages.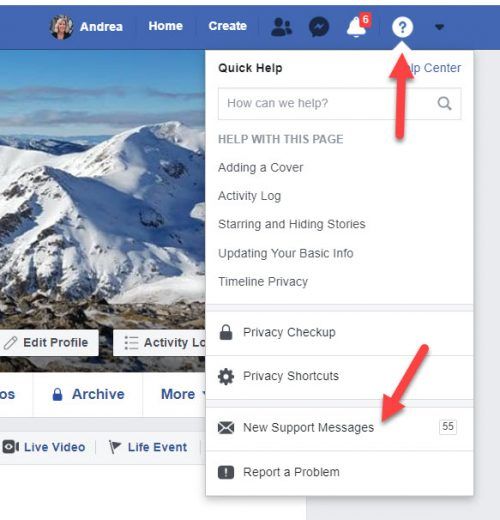 If possible, open another ad account.
Open another account through Business Manager and use other billing methods, but only if you understand why the account is being blocked and how to prevent it from being blocked again.
If you know you haven't broken any of the terms, please continue to contact Facebook.
If you want to restore your ad account, please continue try contacting Facebook. If you don't get a good response on Facebook, you can continue to try different contacts.
Facebook's account manager may contact you and you can contact them and ask about your disabled account.
How do I protect your Facebook ad account and prevent it from being blocked?
1. Don't open an ad account before you need to use it
Facebook may close dormant accounts, and sometimes you can't restore them. So wait until you need to start running your ad before opening an account.
2, regular lying ads to prevent the account from going into hibernation
Regularly update your ads to keep your account active. In any case, you should improve the quality of your content to gain more visibility.
Facebook doesn't reduce your natural reach when you increase your ad delivery.
3. Use other advertising platforms
Don't put all your eggs in the Facebook basket. You can also use Google Ads, YouTube Ads, LinkedIn Ads, Pinterest Ads, Twitter Ads, and more.
As a rule of thumb, Facebook ads, Google ads, and YouTube ads work better. But for B2B, LinkedIn ads, Pinterest ads, and Twitter ads may work better.
You can open other ad accounts and install pixels on your site so you can redirect your traffic on other ad platforms.
4, register a second Facebook ad account and install pixel
A second Facebook ad account can be easily set up in Facebook Business Manager.
By adding a second pixel to your website, you can protect the traffic you get. If your primary ad account is disabled, you can use a second account.
Hugo Network is committed to providing quality dry goods to sellers

Sweep code free to collect each platform dry bag
---