An article teaches you to set up and create ads on Facebook
Facebook is undoubtedly the world's most popular social media platform. Founded in 2004, Facebook is now a market leader in social media, with a huge user base (more than 2.2 billion monthly active users, nearly 1.5 billion daily active users) and more loyal (the average time per user takes 35 minutes per user). Before 2004, no one thought that Facebook would be an important part of people's lives. Now, 16 years later, however, no one doubts its super-influence and the tendency to sustain it.

Facebook is also considered one of the best channels for online advertising: it spends 75 percent of all social marketing media ad spending worldwide, far more than the second and third-largest social media platforms, Twitter and Linkedin. Today's editor-in-chief teaches you how to set up an ad on Facebook.
Set up your Facebook ad account
Let's take a look at how to start a Facebook marketing journey using Facebook ads.
The first step is simple: set up a Facebook ad account and take four more steps:
Step 1: Create a Facebook business page
First, you need to create a Facebook business page (Business Page, also known as a Facebook marketing page or business page) for your product, company, or brand. Unlike personal accounts, a business page is designed for merchants and is a display page on Facebook.
The main differences between a business page and a personal account are:

Personal accounts are interactive as "friends", generally not for commercial purposes, business pages are interactive for "follow", "like" and so on, primarily for business promotion and marketing purposes;

Personal account requirements real-name system, each person limited to 1 account, business home page manager for the company or business representative, a company can be based on different needs (geographic, product line, customer service needs...) Set up a number of business home page, there are no restrictions;

There is a cap on the number of "Friends" on personal accounts: 5,000 (the limit has been relaxed since January 2019);

Personal accounts do not have ad marketing function, business page advertising is powerful, can be targeted at fans, and all Facebook users can serve ads, can accurately target the target customer, targeting a large number of ways, powerful data, can be like measurement target;



A successful business page requires the following:
Personalization, authenticity

Content is interesting, informative, topical, and valuable (based on content that is accurately targeted to the target audience)

Elaborate cover design

Well-designed, targeted CTA (Call of Action) button

Communication of brand/commodity uniqueness

Focus on brand value

Eye-catching pictures: full use of pictures, animations, GIFs, videos, etc.

Update the cover frequently based on product season or current events
Create Steps: Click on Documentation: Create a quality Facebook Merchant Homepage: 2019 Perfect Guide (Steps details and to-do list) to see the specific 18 steps.


Step 2: Create Facebook Business Management Platform
Facebook's Business Manager platform is a management tool that helps implement all Facebook marketing campaigns and business features, and is generally tied to business pages. The platform is set up and used for free, and managers can use the platform and tools to serve and track ads, manage assets such as pages, ad accounts, custom audiences, and add marketing partners or administrators to help manage and manage advertising and marketing operations efficiently.
Managers can manage business and marketing activities separately through business management platforms, cutting away from their personal accounts without worrying about confusing business content with personal content.
For most Chinese multinationals and cross-border e-commerce companies, Facebook marketing is run and managed by professional marketing companies and partners, so business management platforms are essential to help businesses control rights and assign rights and responsibilities, through business management platforms, merchantsOn the one hand, most of the actual business, such as creating, serving, or managing ads, can be delivered to third-party partners(Company),On the other hand, you still own all Pages, ad accounts, and assetsand can turn off or open permissions for individual ad businesses at any time. At the same time, Facebook's business management platform hasMore secure protection tools to ensure business control of assets and account security。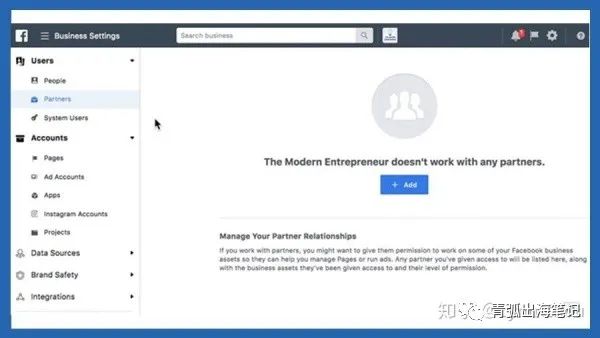 To create and serve ads, your Business Manager must manage at least one Facebook business page, and before you start running ads, you need to add an ad account and provide credit card information as a payment method for your ads.
Tips:
Now that your ad account is basically set up, you're ready to start running ads. There are some basic principles to keep in mind before you officially launch your Facebook marketing campaign - there are restrictions on Facebook ad accounts; in most cases, these restrictions don't affect you, but it's best to get this information right from the start:
Each Business Manager can manage up to 25 ad accounts;

Each ad account can contain up to 25 users;

Each regular ad account can contain up to 5,000 undeleted ads (Ad);

Each regular ad account can contain up to 1,000 undeleted ad groups (Ad Set);

Regular ad accounts can contain up to 1,000 undeleted ad departments (AdCampaign);

In each ad group (Ad Set), an ad account can contain up to 50 undeleted ads (Ad);



Start using Facebook to create campaigns
Step 1: Understanding the important settings for your campaign - advertising goals
The first thing you want to create is Ad Campaign: under the Ads Manager under Facebook's Business Manager account, click on the green Create key. You're ready to start creating your first campaign: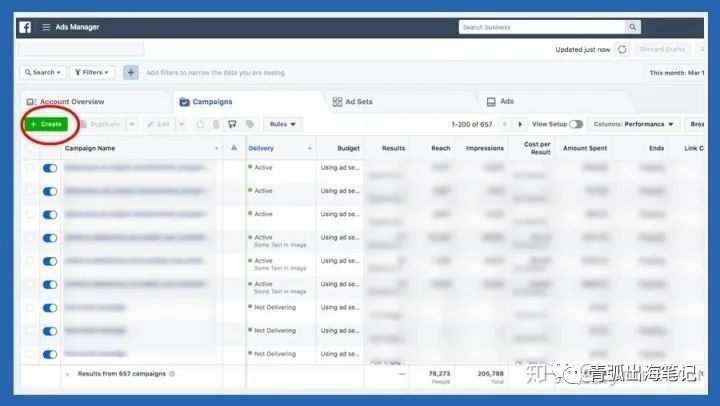 Next, you'll see an interface that requires "Choose a campaign goal" (remember the Ad Campaign mentioned above, which is the setting for the first tier?). That's right, it's the "goal":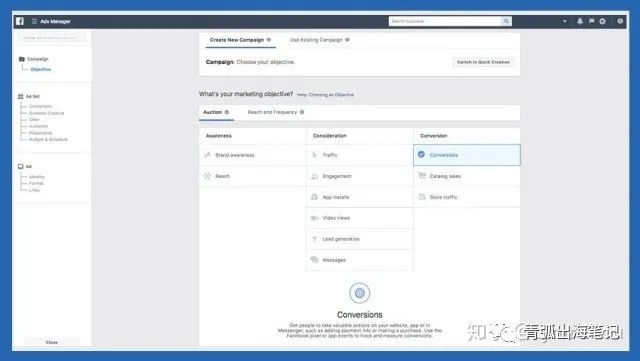 Step 2: Understand and select your campaign goals
Facebook's campaign offers a total of 11 different goals, which fall into three broad categories:
- Brand awareness: to stimulate the audience's interest in goods or services;Includes the following 2 small goals:

Brand awareness

Number of coverage
- Purchase intent: Engage your audience to start thinking about your business and learn more about your businessThe following 6 small goals are included:

Message interaction volume

Visits

App installs

Engage in interaction

Video views

Lead development
- Action Conversion: Attracting users interested in your business to purchase or use your goods or services;Includes the following three small goals:

Conversions

Catalog Promotions

Store visits
So many targets,How to choose the right? This is critical to the success of your ads.Because Facebook will choose to support and tilt based on your goals, determine the optimization direction of the campaign, including available formats, bid options, and many other complex optimization directions. This process is based on Facebook's powerful algorithms and is automatic.
The basic principles for choosing a goal are:Try to refine your marketing goalstaking into account the most needed marketing results, andCombine your product characteristics with your customers' transformation process and transformation phase" , develop a reasonable marketing plan and objectives: For example, if you want traffic most for your website or online store, select the number of visits as the target, if what is most needed at the moment is customer development and product/market feedback, then select Lead Development as the target, and select conversion shopping as the target if what is most needed at the moment.
Step 3: Name your campaign
Once we've identified your campaign's goals, we need to name the campaign. This may seem like a fairly simple step, but given the increase in advertising and the diversity of your campaigns in the future, it's really important to use and regulate naming: this is the only way to manage easy and efficiently when expanding and running more ads, analyzing ad performance, and adjusting your ads.
In general, I would recommend naming specifications at this level of campaigns, taking the "advertising goals, run times, and other important factors(such as whether there is a split test/whether there is a custom audience and retargeting, etc.), if you're helping a customer manage your ads, you should also add the customer name or website name at the beginning, and if it's a business that has several online marketplaces or websites or product categories running at the same time, you should also add the name of the website or product category at the beginning.
Then in the ad set level, that is, the ad group this level, should be based on the audience / targeting to be named, and at the bottom of the Ad level, that is, the specific level of each ad, should be mainly based on creative content to name.
Once the naming specification has been established, all campaigns, as well as the ad hierarchy, should be named in compliance with this specification.
The benefits are obvious: as your ads grow and your system becomes more complex, this naming approach can help you find at a glance the ads you need to edit or optimize, which is to help you manage your advertising system better and more effectively. Find or modify ad information and view and summarize ad performance.
In summary, the establishment and use of such a naming rule, in the long run, campaigns and all ads will appear in a uniform naming format and specification, and become organized and easy to manage.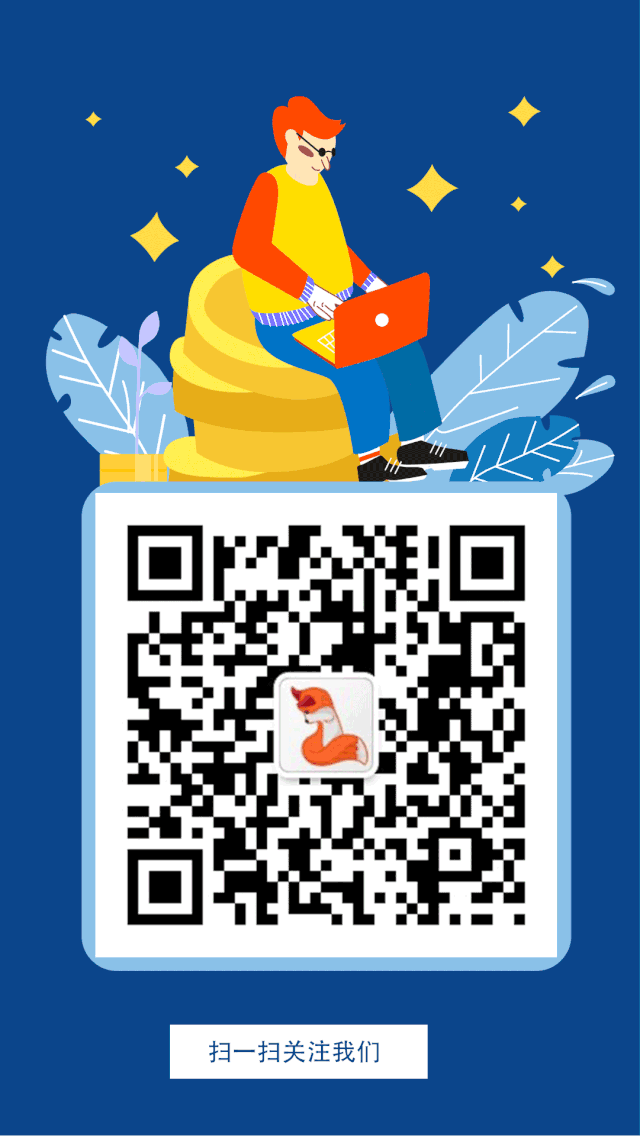 ---