Beyond Facebook's ad text limits
You may know that if a photo or video thumbnail contains too many text overlays, Facebook will limit the reach of your ads.This means less exposure to your product and fewer conversions at the end of the channel.
FB limits ad image text to less than 20%, facebook gives reasons:
Facebook's advertising system is designed to maximize the value of people and businesses.So we do research and analyze community feedback to see which attributes of ads are of poor quality, which means they reduce the value of people and businesses.We found that pictures with less than 20% of text worked better.As a result, ads on Facebook, Instagram and Audience Networks need to be reviewed to see the amount of graphic text used in the ads.
Check if the text percentage is over 20% with the free FB tool
https://www.facebook.com/ads/tools/text_overlay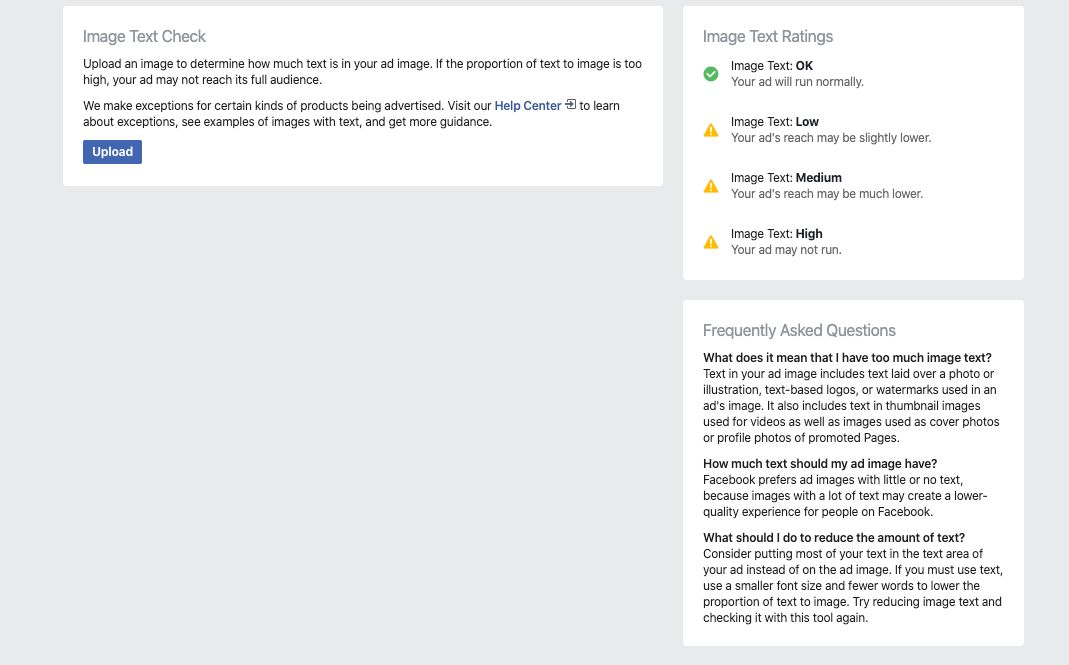 But in some cases, we do want to cover some Facebook text on the banner.Why?Because our products may require additional instructions, or you may think of a great title that can be designed in a banner.
Whatever the reason, the problem is bad news.No text, no conversion.Too much text, no display, no conversion.
This means the loss of potential customers due to factors that can be easily controlled.
Beyond Facebook AI
Facebook's AI uses advanced algorithms to detect excessive text ads.It took me a while to discover a Facebook ad that would make the Facebook text overlay unrecognizable.
One of the rules that AI follows in finding text overlays is viewing contrast.Often, the lines are clear, the letters and the background are in sharp contrast, and the text stands out.
Therefore, if the contrast between the Chinese word color in the picture and the background of the picture is too high, the sharp edges of the color are marked.
When I found this, I began to try to find ways to use this rule to repair our images and reduce the contrast between colors in photos.
In the following image, note that the black-and-white option has a higher contrast than the light green and dark green options. Facebook's AI detects too much text in the first ad.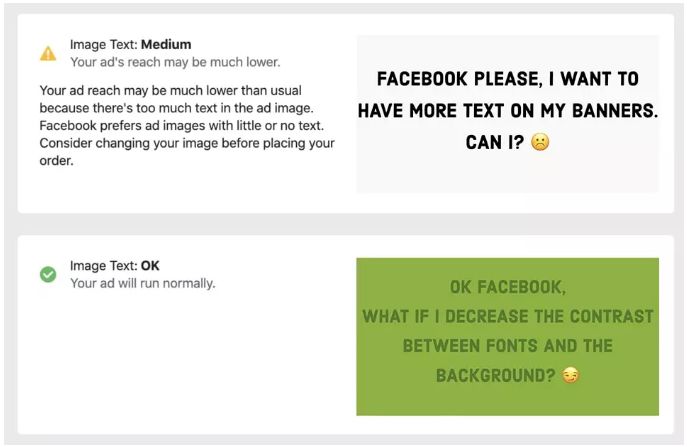 The second image even has more text overlays, but Facebook's AI claims it's within text limits and "ads will work."
Therefore, if you have too much text marked in your ad(whether or not it contains text), we recommend that you try to reduce the contrast between the picture text and the picture background!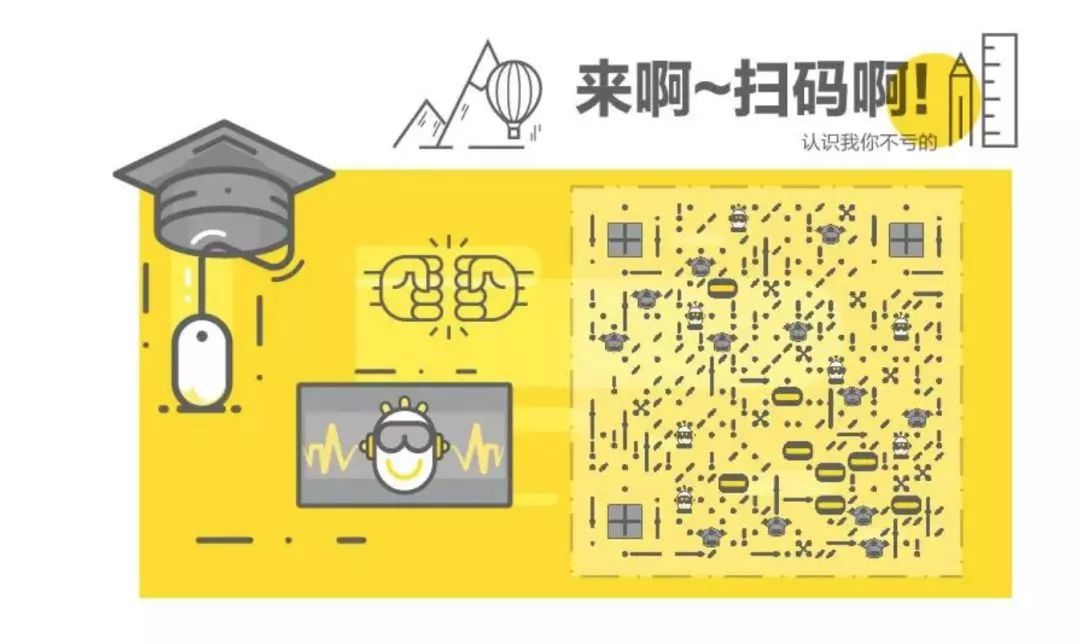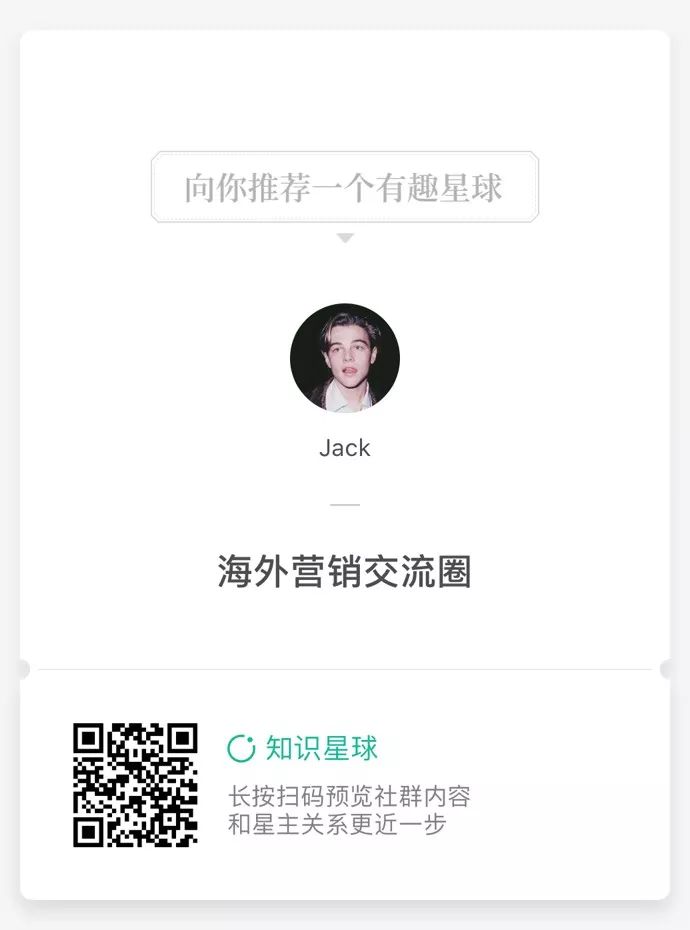 ---