Case study: Spend $10 a day running Ads on Facebook, and one month later...

Record 30 days of advertising on Facebook.
If you have a limited knowledge of Facebook ads and a relatively small budget, and are too slow to take the first step because you hear about "burning money," you might want to explore one or two.
How much money can you make when you start by spending $10 a day running an ad?
Pre-planning: "A product, a kind of target audience"
Products: Pendants (home improvements / jewelry category)
Reason for selection: Potential, clear audience
店铺:Walling In Love
Store status: New store (created soon after, not exposed on Facebook)
Shop location: Charitable nature, some of the proceeds earned will be donated to local shelters
(Source: oberlo.com)

On Canada's west coast there are plenty of subcultures who love "poor" and wandering, packing their stuff into small camper vans and traveling for months on end. Locally, camping and adventure have not only formed a huge industry, but also a popular way of life.
So these people are the target audience for this product.
Given that the product's audience range and type can be fairly broad, before you get some data, you'll continue to target a large audience for the last few days so that some potential customers don't stray too early from your target audience.
Run 2 ads for the same product:
Parameters of Ad 1 - Camping Interests
Sex: All
Age: 25 to 35 years old
Interests:
Outdoor sports enthusiasts
:: Camping
:: Adventure Travel
Parameters of Ad 2 - Interest in Jewelry

Sex: All
Age: 25 to 55 years old
Interests:
:: Online shopping
:: Jewellery
:: Necklace
A deal was created. Ads barely make ends meet, but because early Facebook Pixel is still learning (Facebook Pixel is a small piece of code that resides on your site, it matches the customer's characteristics to the characteristics of Facebook's usage). That way, when someone enters your site from Facebook and makes a purchase, Facebook can optimize your ads by finding more similar audiences, and later narrow down your audience based on the data.
While the first day can be quickly adjusted based on instant data, it was decided not to take further action for the time being, considering that it was not worth while "mistakenly hurting" a large audience.
A second deal was made. Based on the data you saw that day, decided to cancel the "Jewelry Interest" ad and focus all your budgets on Camping Interests. In terms of the first day's trading, both trades come from audiences aged 18-30, thus further excluding other age groups. Moreover, both transactions were male customers, a factor that has not been changed for the time being.
In view of the good sales in the first two days, no changes will be made for a few days. Apparently the traffic sent by Facebook Pixel is being converted.
Only one deal was produced in these days. It's time to make some changes to your ads and consider how to test other audience types and campaign structures.
Start running a traffic campaign, try to get clicks at a lower price, and see how your audience interacts with your ads.
Typically, traffic campaigns can show your ads to more people and attract them to your site, but the quality of visitors (that is, the likelihood of visitors turning into buyers) is often lower than the conversion campaign. So if you want to increase sales, you can try starting with your conversion campaign.
After some research, it was decided to turn it into an advertising target and target a smaller, more focused audience.
Target those who prefer to camp with rVs and campervans and keep a wider age range, as camping is almost age-limited.
The new parameters after adjustment are as follows:
Sex: All
Age: 18 to 65 years old
Interests:
:: Camper
:: Camping and Camping Club
:: Camping World
:: Camper (Travellers)
So far, the new ad has been running for about 10 days, and it's clear that the results are not as good as expected. But sales have fallen and conversion rates have fallen. Ad test results are also failing.
Continue to create new audiences and divide the $10-a-day budget equally among four categories of audiences, or $2.50.
An average of 20-30 visitors per day and the current CPC cost per day is about $0.30. This means that for $10 a day, you can get about 30 clicks.
After 40 days, the results are not ideal.
Within 40 days, run two types of campaigns. The first campaign was designed to attract traffic. The first reason to introduce, rather than translate, is to use lower CPC as a way to get a better understanding of Facebook Pixel's learning. The performance of the traffic campaign is as follows:
Days to launch: 9 days
Budget consumption: $82.76
CPC: $0.37
Exposure: 13390
LINK HITS: 223
Add-on: 9
Volume: 6 times
Cost per order: $13.79
The product costs $9.99, so for each transaction, it costs at least $3.80 to lose on advertising alone, not counting package fees such as Shopify's package fees and product costs.
Although the results are not good, but the campaign undoubtedly for the store brought a certain degree of exposure and sales, conversion rate reached 2.69 percent.
The second isConversion campaigns, with a conversion rate of 0.8%.
Days of delivery: 30 days
Budget consumption: $277.14
CPC: $0.31
Exposure: 58,000
LINK HITS: 950
Additional purchases: 40
Volume: 8 times
Cost per order: $34.64
All in all, the results were clearly not as expected. But one thing that illustrates this is that there is no established, actionable way to run Facebook ads, because there are too many variables at work and there is no so-called "formula" to say.
Some practical lessons can also be summed up from the above cases:
First, products with slightly higher sales prices make more sense. Although you may think that cheaper products are easier to sell. However, low selling means low profits, leaving little room for "mistakes". Because if you get a lot of clicks and don't sell, your profits won't support your advertising spending. And if you're selling for between $25 and $50, you'll be able to get more clicks, and once the deal is successful, you'll be able to make up for your advertising costs.
Second, the frequency with which you test your audience can increase. You may only need to spend a few days testing and make quick adjustments if you don't see any sales.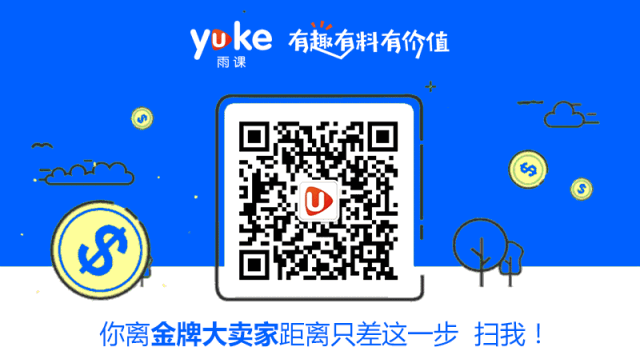 Since the stamp"Looking at it"After that, all the way down the list.
    👇👇👇
---