Don't step on the thunder! New rules for Facebook ad serving are in effect
Author: BlueHan Interactive BlueVision
Source: BlueHan Interactive BlueVision (ID: lanhanhudong)
As the saying goes, "It's time to come sooner or later", and Facebook has another wave of product updates. Let's take a look at what's in this product update.
Do not use creative material that can be scary or frightening
Advertising images should not use scary or scary material, such ads contain sensitive content and often cause negative reactions from viewers.
Prohibited images include, but are not limited to:
. Aim at the user at the muzzle
. Too much blood/blood clots
. Excessive lying in comics
. Car accident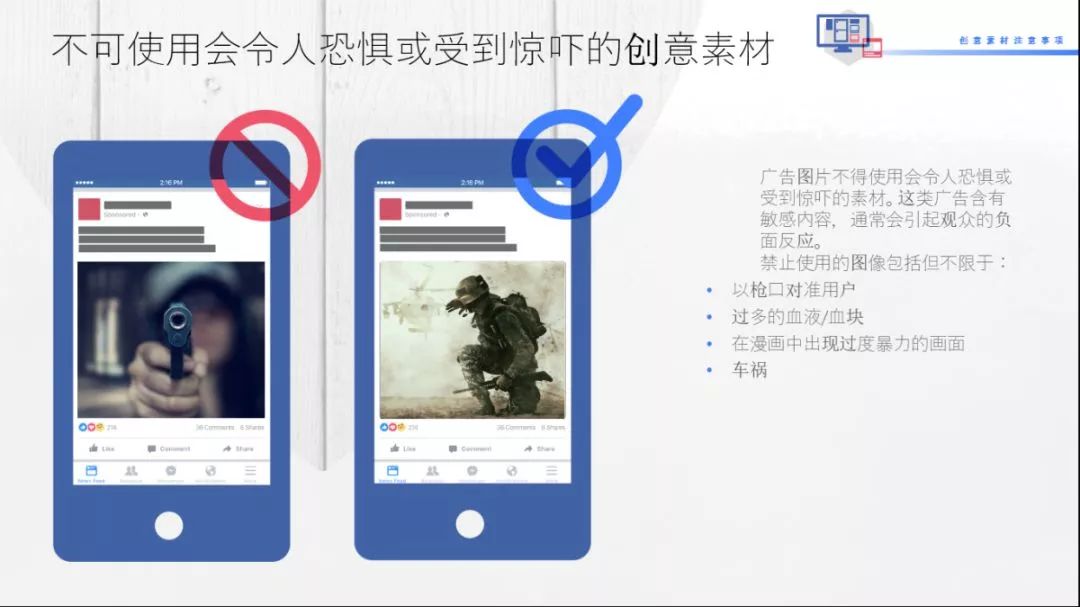 Do not use misleading or deceptive content or claims
. Ads must not exaggerate or fabricate information, exaggerate product performance or service effectiveness.
. No false statement may be made about the treatment or efficacy of a chronic disease or any other disease.
. Avoid exaggeration or exaggeration.
. No false or exaggerated statements, such as weight loss or high returns, that can be achieved in a short period of time.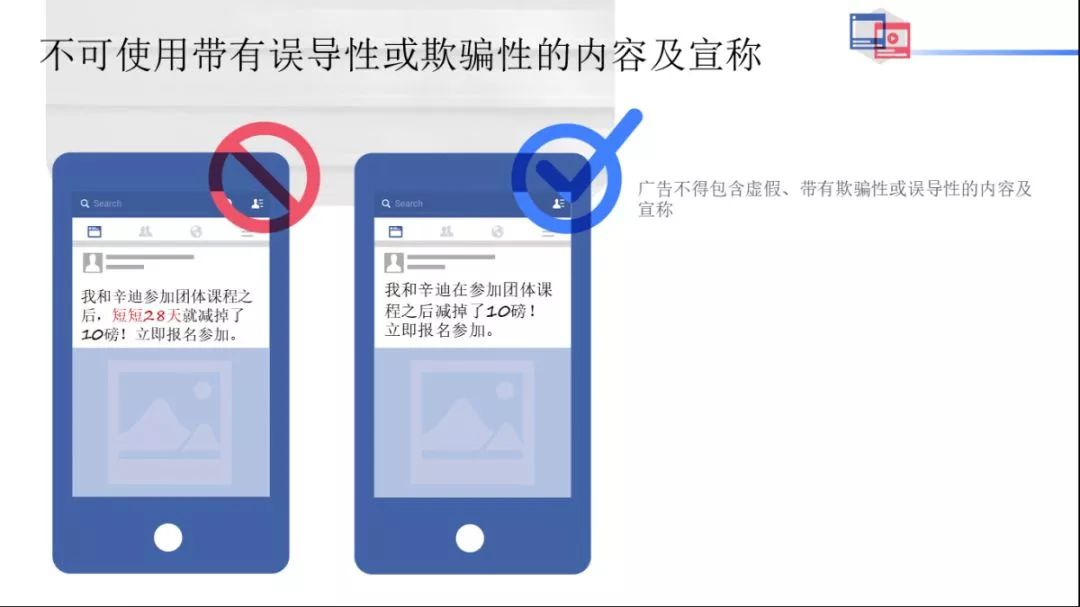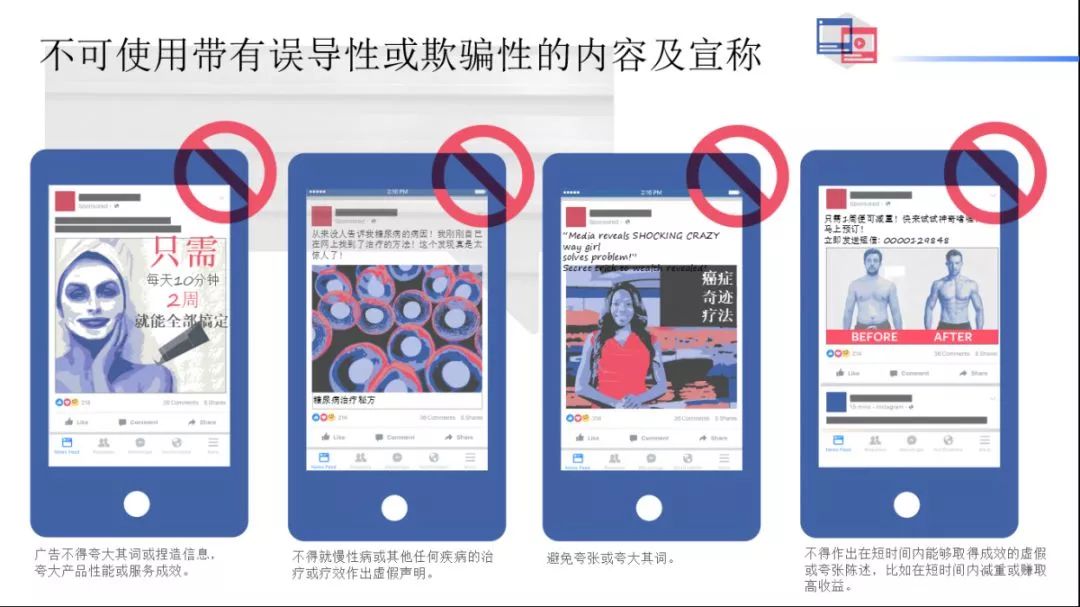 Do not use images and videos containing adult content
Ads should not use images that include the following elements:
. Suggestive sexual behavior
. Insinuating nud
. Show too much skin or cleavage
. Postures with sexual cues
. Focus on personal body parts, such as hips or chest, even if their nature is not explicitly pornographic.
. Licking lips, biting lips, putting fingers or objects that symbolize genitalia into the mouth are not allowed.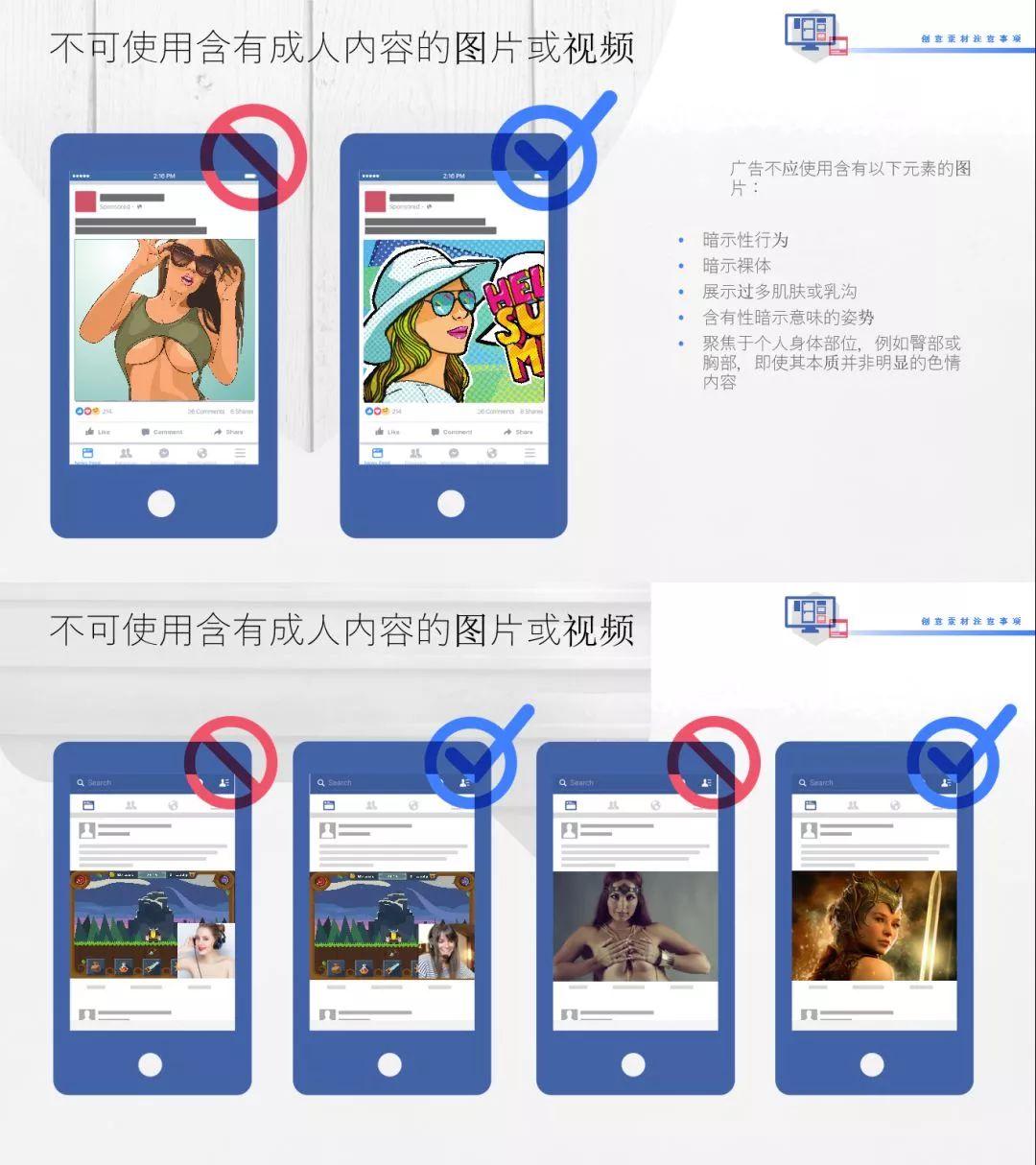 Avoid APP scams/mobile phone fraud
. You must not commit to an unachievable effect, such as using this APP for perspective.
. Don't mislead users by claiming that the app has features that go beyond the performance of your phone's hardware. For example, apps can add fingerprint recognition to your phone's screen/colorful glow/weigh/lock other apps with apps, and more.
. It is strictly forbidden to exaggerate the functionality of the product.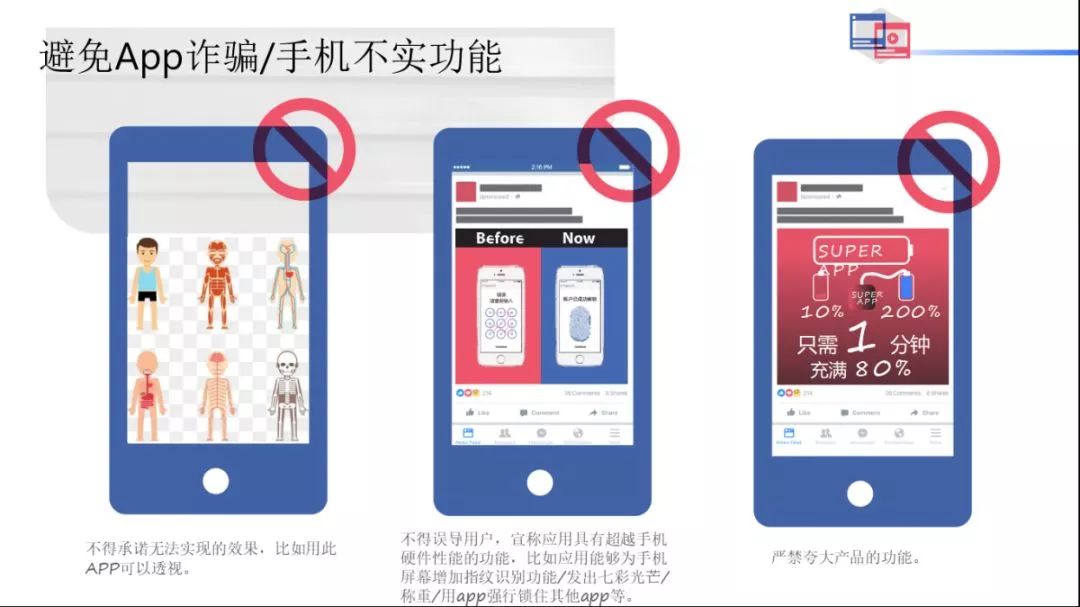 E-commerce can now use collaborative advertising worldwide
Collaborative advertising has been in beta since July 2018 and was previously known as CPAS (Collaborative Performance Advertising Solution).
Collaborative advertising enables retailers to enable brands, such as P.G., to run dynamic ads for their products and to guide people to buy products online from retailers' websites or applications such as Momo/HKTVmall. This format deepens business (retailer or e-commerce) and brand partnerships, enabling brands to reach high-interest shoppers at the right time to drive sales of merchant websites or apps.
When: Global release on February 20 and In Asia Pacific on February 21.
Targeting's ongoing audience product updates
Facebook has been updating the Targeting option for the past year to prevent abuse. Another round of updates starts on February 28th, in particular:
. Remove a small number of positioning options (primarily to exclude political interest).
. Update the Breakdown of U.S. Political Goals to better reflect people's interest in political content.
This update begins on February 28 with in-product notifications, and campaigns that are not updated before April 2, 2019 may be suspended.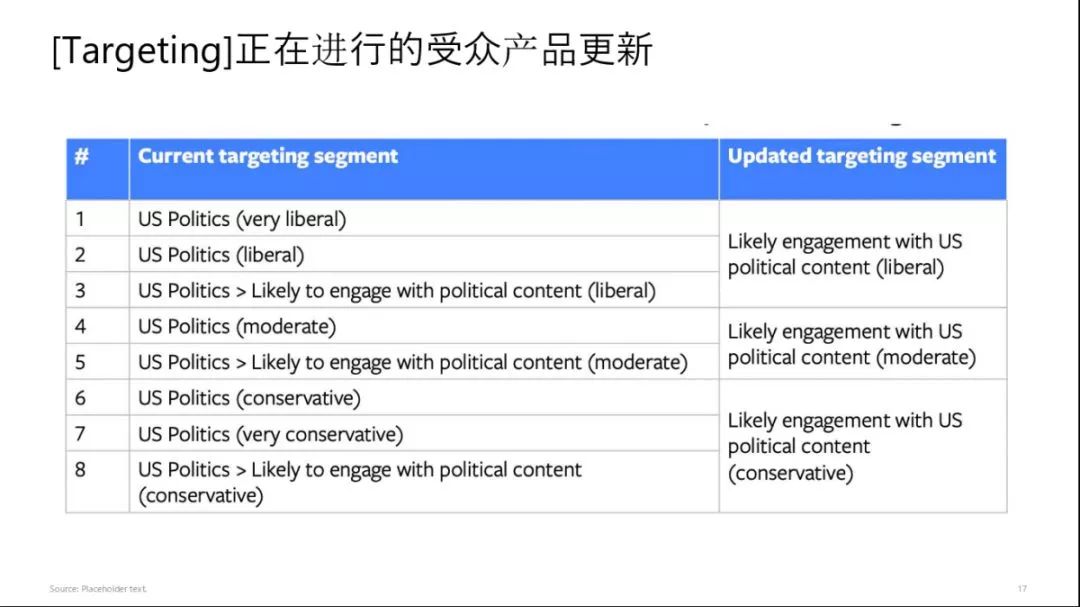 Custom Audience Transparency Update
Currently, for ads that customize people from custom audiences through customer files, Facebook sends the "Why do I see this content?" to the top right corner of each ad? "Explain advertisers who show people a custom audience.
Starting February 27, the business name, including agents and partners, will begin displaying that person's information to Facebook through a custom audience in the customer file, and highlight any audience that might occur.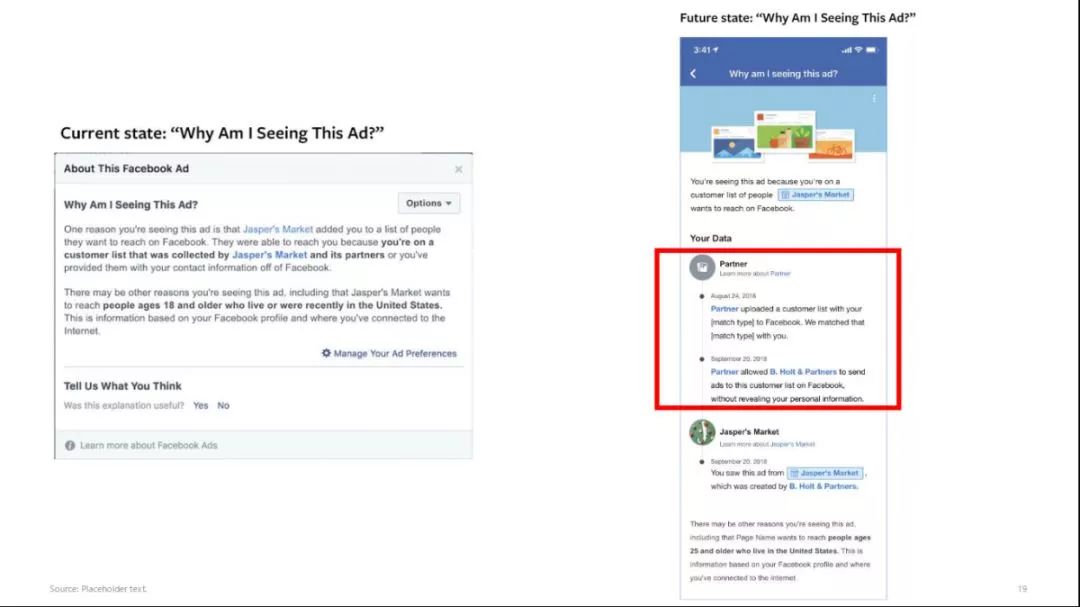 This article was edited by jqyjr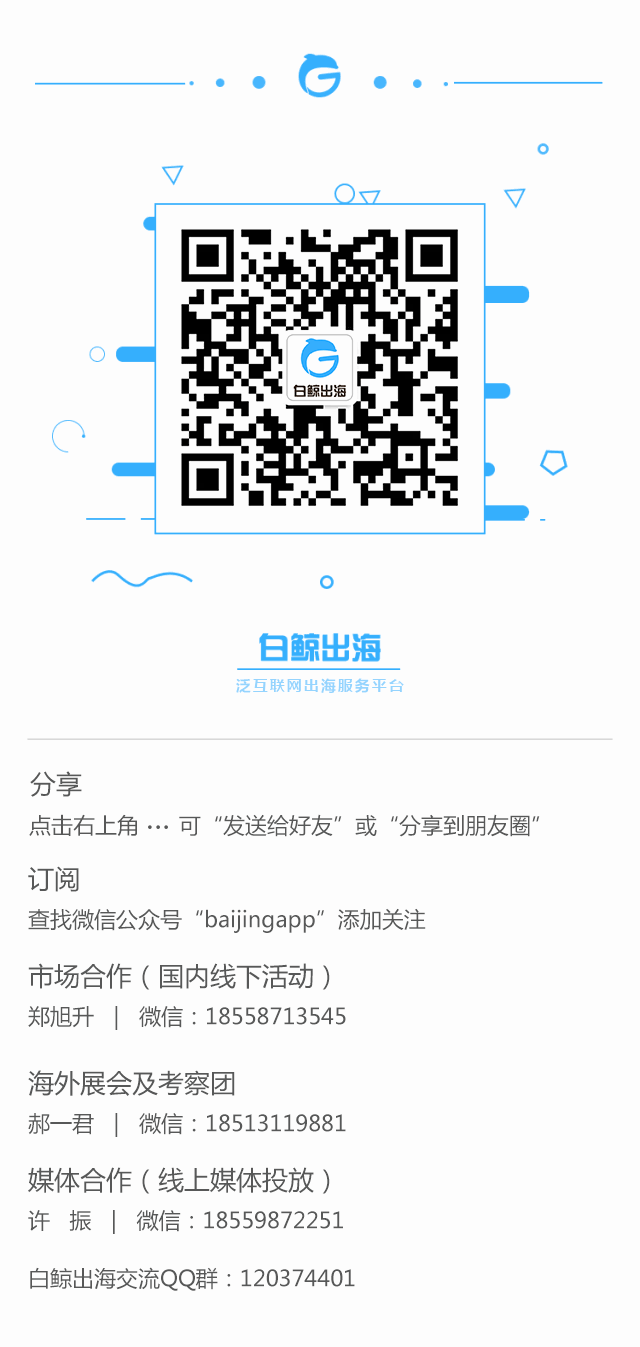 ---