Express Facebook ad review slate; "Group Buy" feature on Instagram; Linkedin posts conversation ad

Facebook 
Ad review expected to be delayed due to outbreak

Facebook said in a statement that the platform is working with partners to keep all contract employees responsible for content and advertising reviews at home awaiting further notice in light of the critical situation in which the new crown outbreak is spreading around the world. Ad reviews are expected to take longer than usual, so ads may be delayed. Complaints may also reduce or experience longer response times. New ads need to be reviewed after they are submitted, and changing actions such as the text, audience, or target landing pages of your ad can cause the ad to need to be reviewed.
Byte bounce
Shake sound online"Group Purchase" function

Recently, the sound in the catering layout has a new action: online group purchase function. This function is for the business has completed the certification of the company, the specific process, click on the enterprise service center - group purchase activities - group purchase activity management, you can go on the shelf to buy goods. The introduction of the "group purchase" function is that the new small shop of enterprise number can achieve "0 threshold open shopping cart shopping cart plus technical service charge as low as 1%." The company is attracting food and beverage merchants through a zero-threshold, commission-free entry, especially in the context of the industry's up to 20% commission.
It is worth looking forward to whether the sonic program will be used to host local life services. At this point, today's headlinehasen has launched a "play at home" section during the outbreak, with the headline program access to local life services such as American Group Takeaway, American Food Mall, DingDang Fast Medicine and so on. But the distance from achieving a true transaction closed loop, but also the key payment link.
Linkedin Post a conversation ad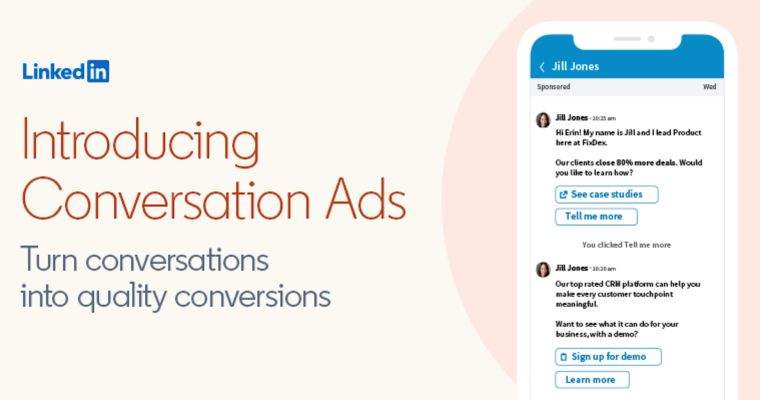 Linkedin (Linkedin) has launched a conversational ad, a new type of news-based ad. Conversation ads allow advertisers to start conversations with professionals and business decision makers through "messages" Linkedin desktop and mobile devices.
Through a post,' advertisers can set multiple call-to-action buttons to encourage their target audience to access their various landing pages and perform actions such as Learn More, Sign Up, or Not Interest. The pre-filled response to its selection is determined by the message decision tree created by the advertiser.
Line
Formal merger with Yahoo Japan
On March 17, Yahoo Japan's parent company, Z Holdings, held an interim general meeting in Tokyo and approved a share swap bill aimed at merging with LINE's operations, with 1 share of LINE for Z Holdings 11.75 shares. The two companies reached a final agreement on a merger in December and plan to complete the merger by October this year.
According to reports, Z Holdings will eventually be taken into custody under a joint venture between its parent company SoftBank and LINE parent NAVER, which will become a wholly owned subsidiary of Z Holdings. Z Holdings will remain publicand and the joint venture will become the parent company holding approximately 65% of the shares.
Line is Japan's largest mobile chat tool, with an average monthly user base of 82 million, while Yahoo Japan is japan's largest Internet conglomerate. The combined two Japanese Internet giants will have a new company with a total of approximately 100 million active users, making itJapan's largest mobile payment service provider. In addition, the two companies expect to further invest in AI, commerce, fintech, advertising and O2O to provide diversified businesses to create a new ecosystem.
Pinterest
Release March Hot Search Trends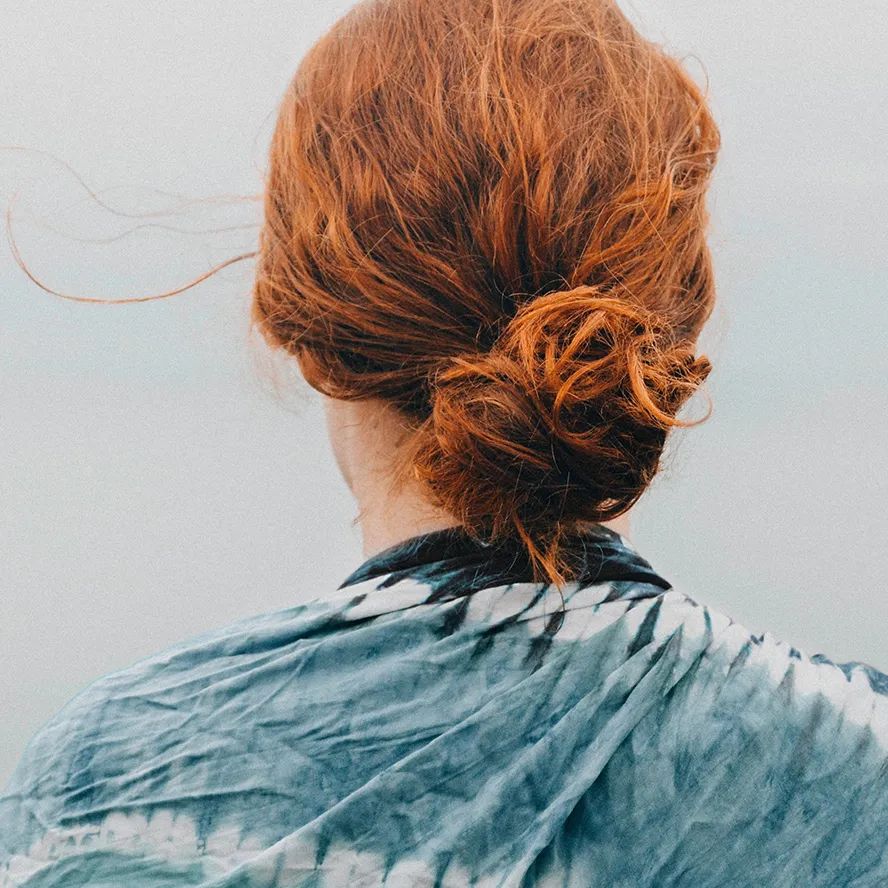 The social networking site Pinterest posted a trend for user searches in March, with keywords including: dried meat and dried meat and dried air dryers; tie dye, which saw a 57% year-on-year increase in search volume; tie-themed mobile wallpapers, up 111% year-on-year; and air pollution-proof facials.
What to give advertisers:
All advertisers: Try some tie-dye-style creatives;
Car Advertiser: Try to use hot snacks (beef jerky, mushroom dried, etc.) to promote their car for an ideal road trip;
Beauty Advertiser: Keep up with anti-pollution trends.
---