Facebook ad accounts are frequently blocked! How to do ah, online and so on, urgent !!!
Click on "Blue Word" to follow us more!

As a social giant, Facebook has an unparalleled dominance in both the web and the mobile (messaging) FB, occupying the gateway to social traffic. Because of this, FB's annual advertising revenue accounts for the largest portion of its financial report. With the fierce competition, especially in the field of e-commerce, many companies need to find alternative traffic to support the company's performance, so FB advertising has become an inevitable obstacle.
But now a lot of small foreign trade partners in doing FB ads often encounter the problem of account blocked, and then they rushed to ask me, "Panda man, my advertising account is blocked, now can not move, I can do?" Online, etc., emergency !!! "
Well, for that question. . . To tell the truth, FB ad account blocked is no more normal (not FB account blocked) you touched the bottom line of FB, he must be rewarded with a fine. FB will often be on the account finishing work, small user's number is most easily pulled hair, because fb affiliate's advertising system has been a group of crazy bombarded with blood. Those big customers agency accounts are fb favorites, due to the more can be earned....
So to be honest, I can't guarantee 100% handling, but here I will give us some tips and treatment options, hopefully it will be useful to us. Instead of letting the problem happen, we should understand the FB's resentment point first, learn to avoid it!
 I have stressed many times that FB is now 1.2 billion active users every day, 1.2 billion people a day on a platform browsing, operation, you say what is this concept? With the same picture, with the same link, you say he doesn't seal who you seal? 
1.2 billion users, your account is dead, he will care about you? Does he care about how you feel? Is he a short user? Imagine, people FB is and Apple, Microsoft, Google, so with the level of the international big companies to compete, you hurt his users, reduce his user experience, you say he want stoain to you? Knowing this truth, you may understand a lot.
You say you are just a chestnut of the bohai, farts are not counted accounts, how to bias me? Is because FB is actually not too much in the user, he cares about how to let users stay on his platform, rather than to open up a new user growth base, FB can only be in a higher level, nothing but hope in the Chinese market, isn't it?

Revelation: Understanding the stage of development of affairs, it is very necessary! Many people feel that these big macro-decisions, and I have a hair-line relationship, I only care about how to solve specific problems. But the question is that you don't even understand the stage at which the business has gone, and you'll make the same mistake again and again.

Next, let's specifically say, what kind of hateful behavior the FB is, I'll make a summary here.

Yes, ip dry is not clean, stable and unstable, these are important factors affecting the stability of your account. You can't say you're a new one, landing in the U.S. in the morning, landing in Japan in 30 minutes, landing in Australia tomorrow. Flipping the wall is to make sure that your IP is at least not returned. I'll talk about a detailed solution for this piece later.
Compared with false advertising, comparison of pornographic images, registration information is not true information, violations of the official rules of fb, and so on, and once blocked, the possibility of re-sealing is very small, almost zero.
As a chinese, the best information is also Chinese (the name on my FB is Chinese Pinyin). This is not only to insist on the authenticity of the information, but also for the follow-up once sealed, simple through the document to retrieve the account. Here advocate your ID card / passport photo and your FB profile photo is best on the right, I am not saying that you can not directly use the document photo, just you also understand, the document photo is really ugly. I mean, use a profile that clearly identifies you and the photo on your ID card. This is conducive to the later release!
For example, often overdraft, often change cards, and now there is a problem is because FB review is very strict, the best to pay the issue is to be the same as the ip address you log in (if your credit card name and your FB name is more secure), otherwise FB may think that the credit card you are using is stolen. I would like to emphasize here that, not that our credit cards and ip can not, I would just say to try to be consistent with all three.
Imitation cards, there are some people speculated to engage in some imitation cards, this is also necessary to seal ah, in one is the material suspected of counterfeiting, you see i above this article how to avoid FB on the picture and text blocking, inside has informed you. Some words, some pictures are FB can detect, the need we are very careful.

There is another question, I can't prove it yet, but here's a share for us to discuss together (can leave a message below). For example, you have a new website, or your site users experience is very poor, no weight, no trust, no ranking, then FB will not be more "care" for him?
Do a regular website, FB passed, and then 301 jump to the imitation website. Before this trick, now many accounts are no longer possible.

Inspiration: You need to understand what FB he likes, what he hates, and prepare for it before you act, which will save you a lot of time in the future. In other words, this is why I used to write articles like to say algorithms and rules first, this is the core, the other only method.
Okay, if it's a policy to change ip sealed, here are two ways to refer to it:

1 I've already introduced us to see if ip is clean software before, this piece I don't talk about any more.

2 Another one is set up. 

The steps are as follows:

前往安全设置( > 设置 > 安全)点击登录答应部分勾选方框,并保存更改几点注意事项:要敞开登录答应,帐户中需有一个手机号码。可在敞开登录答应时向帐户中增加一个号码。

If the device you're using isn't named, you'll be asked to name it when you're open to sign in. If you're using a computer that's shared with others (ex: library computer), don't click on the Save Device option.

Once we've opened our sign-in, we need to remember your computer and browser information so that you can recognize it the next time you sign in. Some browser functions prevent this information from being saved. If you open private browsing, or set your browser to clear history each time you close, you may have to enter your code each time you sign in.
Finally, I would like to make two points:

First: Please note that the above comment is the FB advertising account was closed, not your FB account is closed. Account is closed for other reasons and reconciliation plan!

Second: as for those black methods of black, not in this article comments!

Here I can certainly answer is that now the most dead FB advertising account is the personal account, and the frequency will be very high, it is difficult to request unseal (this necessary to face the reality)!

And now I am looking for third-party agents to open an account for their own advertising account, otherwise fill tens of thousands of dollars into, if it is because of operational errors, resulting in the account was blocked, the funds may be frozen. So I recommend that friends who want to do Facebook ads look for... Dai....Li....Business....Open....House! (I'll talk about it?) It's serious, okay?

Why did FB ads choose pandas to go to sea?
facbook agent Panda goes out to sea with many years of online advertising experience (see our other media ads)
We have a well-known customer base and help thousands of small and medium-sized enterprises to promote overseas
We have website building, graphic design capabilities, and overseas big data
We have a team of expert consultants, if you spend more than 10,000 yuan a month on the Internet advertising, but no results, you are welcome to talk to us!
Our professional team is not only advertising, but also for you to plan a comprehensive online content marketing, covering Microsoft advertising, Facebook tikto, YouTube and other fields, so that you have a double or even triple suction channels, multi-pronged, more comprehensive results! Performance improvement more robust!
Want us to help your e-commerce brand to advertise facebook or simply want to learn more facebook promotion marketing details and the latest products . . . you can contact us!
We help you open your facebook corporate advertising account and open your overseas marketing path
Whoops, have you ever used our family service, shoe boys?
The story of Facebook ad optimization is not over....
Facebook is now very sensitive to the frequency of any account. You should consider taking appropriate action on any account and acting like a "normal person." As I said above, you can't use the same link, the same text, the same picture for spam operations, that doesn't mean you can avoid Facebook by changing different links, different texts, different pictures!
A normal person's behavior does not press the button to send a message all day. This is not consistent with the behavior logic of most users. It's not normal. That's doubt. Once you're in doubt, then the trouble is coming.

Our FB advertising family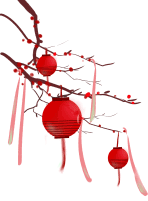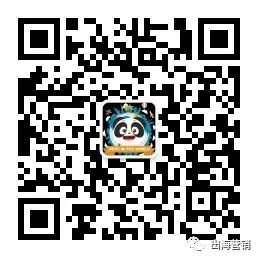 Sweep code attention
More exciting
---