Facebook Ad Foundation 3: Facebook Ad Campaigns Create Guide (Campaign)
Knowledge Line Facebook Marketing
College
30 days to double your ROI
In this chapter, we'll show you how to set up your first campaign in Facebook Ads Manager.
How do I use Facebook Ads Manager?
1. What is Facebook Ads Manager
You can use Ad Manager to do the following:
Set up your Facebook campaign

Create new ad group levels and ad levels

Manage Facebook ad bids

Target ingress audiences

Optimize your campaign

Track the performance of your campaign

Facebook Campaign A/B Test
2. How to use Ad Manager
There are three ways to access your Ads Manager:
Use the Ad Manager link (preferably bookmarking the link for quick access)

Click the drop-down arrow in the upper right corner of any Facebook page (you have administrator access) and select Business Manager in the drop-down menu.

Mobile: Use Facebook's Ads Manager APP to access and manage your campaigns anytime, anywhere



If you've never used Ad Manager before, there's a lot to be involved in the beginning. The page mainly contains the following four pieces:
Account overview

Campaign level

Ad group level

Ad level



The following diagram can help you understand the specific features of the various sections of Ad Manager:
Various data tools, data reports, pixels, saved or customized audiences, and more. Hover over the upper left corner and then hover over All Tools at the bottom of the window to see the Common Module, The Ad Plan, Creation and Management, Assessment and Reporting, Asset Tools, and Ad Account Settings.
You should have a basic understanding of Ad Manager, and move on to the next section - create our first campaign!
How to create a Facebook campaign
On the Campaigns tab, click on the "Create" button to start creating a new campaign.
Click and jump to the campaign page and you'll see the following:
Step 1: Select a campaign goal
From this, you can select campaign goals that match your marketing goals.
Choosing a goal is important because Facebook uses it to identify other dimensions of your campaign, such as available ad formats, bidding options, and how to optimize your campaign.
You should always choose the goal that best reflects your campaign's expected results. For example, if you want to attract traffic to a Web site, you can use Site Visits. If you want to attract people to make a purchase, use Conversions. If the ultimate goal of your campaign is to collect user information through forms, you should choose lead development, and so on.
Here's a complete list of Facebook campaign goals:
1) Brand awareness
Brand awareness

Number of coverage
2) Purchase intention
Visits

Interaction rate

App installs

Video views

Lead development

Message interaction volume
3) Action conversion
Conversions

Catalog Promotions

Store traffic



Step 2: Name your campaign
Once you've determined your campaign type, let's name your campaign. This may seem like a fairly simple step, but when you start using Facebook ads, it's really important to use useful naming conventions for your campaigns, so you can more easily manage your ad accounts in many campaigns, and you can more easily output reports when you analyze your ad data later.
For example, indicate the date range of the campaign in a campaign name, or you can identify your ad (whether you're advertising for your own business or for your customers), and include more content in the campaign name, such as:
Customer name/website

Target Audience/Location

Custom Audience Types

The type of creative (video?) Carousel? )

Facebook Page Name, etc.



Hopefully, this will give you some inspiration to keep your campaignorganized and easier to output reports when using custom campaigns in the future.
After you select a goal, you can also choose to create an A/B split test on your campaign or use the Campaign Optimization Budget (CBO).
By creating A/B split tests, you can collect data from different groups of comparisons to find the best-performing creatives, show location audiences, or deliver optimization strategies.
Step 3: Target audience
Facebook offers many ways to target audiences, and in Chapter 6 we'll discuss in detail how to create these different audience types.
Next we're going to start creating an ad group.Looking back on the previous section, you should recall the Ad Manager's main interface, which has a campaign tag, an ad group tag, and an ad tag.
Ads and ad groups are included in campaigns, where the ad level primarily sets the creatives, while the ad group tier mainly sets the audience, placement, optimization, and so on. We'll discuss budget settings in more detail in Chapter 7, and now we'll focus on the basic steps to creating a target audience.
At this stage of campaign setup, you have three options:
Create a new interest audience

Use saved audiences

Create or use custom or similar audiences



For settings for custom audiences and similar audiences, the following articles will focus on, and you'll need to learn about a data crawler for Facebook ads before you create them: Facebook Pixel, which creates audiences based on your site traffic. In addition to tracking events ("conversions" that occur on your site), pixels can help you reach your audience, so if you don't already have pixels installed, you need to install them now.
Now let's go back to the theme and create a target audience interface as shown in the following image:
Before you create an audience, Facebook shows your estimated daily reach rate and gives guidance, such as whether your audience size is appropriate. You can set it based on options such as people's interests, behaviors, or demographics on Facebook.
Step 4: Set up your ad placement
By default, Facebook will choose Auto Placement, which includes Facebook, Instagram and Audience Network, but often uses optimized placements to get the best out of you. If you have the data that best fits your placement, you can also choose to edit your placement.
The display places are:
1) Dynamic (dynamic advertising is extremely easy to get your audience's attention to your business)
Facebook News

Instagram Feeds

Facebook Marketplace

Facebook Video Supdate

Facebook Right Bar

Instagram Discovery

Messenger Inbox



2) Quick shot (use immersive full-screen portrait ads to present graphic and rich stories)
Facebook Fast Shot

Instagram Snap

Messenger Snap



3) Video docking (quickly attracts the attention of users while watching a video)
4) Search for ad bits (let people who are searching for content on Facebook discover your business)
5) Message (send offers or updates to users who have been linked to the business)
Messenger Sponsorship Message



6) Article inline (interactwith with users reading publisher content)
7) Apps and websites (advertising in external apps and websites to expand coverage)
Audience Network Native, Banner, and Plug-in Placements

Audience Network Reward video

Audience Network Video Placement
Ad placements are numerous, and the cost of a single performance varies depending on where you're using the placement. That's why it's important to split the various elements of your campaign. You need to know where your customers are primarily active, and then focus on the appropriate locations to tap them.
How do I choose your Facebook ad placement?
If you want to set up the first campaign in your ad account, we recommend that you use Auto Placement. However, if you want users to browse on a desktop site and the site is difficult to browse on mobile devices, deselect the option for mobile locations.
Here are the ads That Facebook recommends for each campaign goal:
Brand awareness: Facebook and Instagram

Participation rate: Facebook and Instagram

Video views: Facebook, Instagram and Audience Network

App installs: Facebook, Instagram and Audience Network

Visits (for website clicks and app interactions): Facebook and Audience Network

Catalog Promotions: Facebook and Audience Network

Conversions: Facebook and Audience Network  
Step 5: Set campaign budgets and bids
Your Facebook ad budget and bid options are very important topics, so we'll focus on that topic in Chapter 7.
Step 6: Set up your Facebook ad
This level is set up by the ad interface that Facebook users will see. This is the final step in the campaign creation process, where you can choose your favorite Type of Facebook ad, then insert the ad image and write the appropriate copy.
Here are two options: You can choose an existing Facebook Page post or create a new ad:
Now that the campaign's basic setup process has been introduced, it's important to break down the settings for each section, and for the budding Facebook ad, more detailed explanations are needed. So, in the next section, we'll be divided into separate sections for a purpose.
Committed to sharingAccurate digital conclusions, proven account promotion experience and
Leading advertising techniques.
Knowledge
Facebook Ad Marketing Academy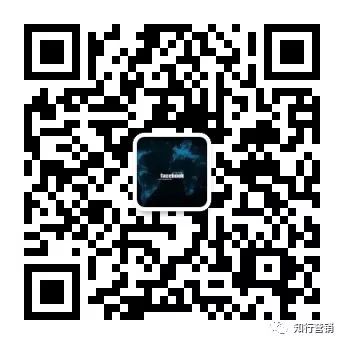 ---