Facebook Ad Foundation 6: Facebook Audience Targeting
Knowledge Line Facebook Marketing
College
30 days to double your ROI
Knowing who is your target audience is a critical step in successfully completing your Facebook Ads campaign. Facebook has more than 1 billion active Facebook users every day, so it's definitely important to target only those who might be interested in your product. Any audience that is unlikely to bring you a conversion is wasting your advertising spending. Fortunately, Facebook offers a wide range of positioning options to help you find the right segment!
To create and manage your Facebook target audience, you'll need to use the Audience Manager tool: Go to the Business Manager interface, click the menu at the top left, and select Audiences.
There are three main audience types in Facebook's ad system:
Saved audience

Custom Audiences

Similar audience
Let's go about it one by one.
You can define a "saved audience" by choosing people's interests, location, age, gender, device, income level, and more. You can create audiences in Audience Manager and save them or set them directly at the ad group level.
1.1 Location-based positioning
 Facebook allows you to target people in specific locations, including:
Countries

State

County


DMA (Designated Market Area)


City


Zip code

A specific address is xx km (just enter the area you want to locate)
You can also use to choose a more specific way to locate locations:
All people in this location (default location option) - the latest update location for actual Facebook users

People living in this location - the location is set by the user's Facebook profile and confirmed by their IP address

Recentpeople in this location - track mobile device usage in the geographic area you want to target

People who go to this location - users of the geographic area as the nearest location, they are at least 100 miles from their homes
1.2 Targeting based on audience characteristics
When you click the Audience stake tab, you can also set up audiences for a specified age, gender, and language.
In addition, there are more detailed ways, such as you can locate them based on their political positions, titles, race, etc.
1.3 Based on interest positioning
Interest is one of Facebook's best (and easiest) ad targeting options because it lets you target people who are interested in product topics. For example, you can target people who are interested in your competitors or the broader segment, or reach the audience of magazines and blogs that reach your target market.
To position based on interests, you can browse menus with hundreds of interests, or you can type just one interest, and clicking on the drop-down menu Facebook will suggest you the topic of the interest word.
When choosing an interest word, you can base it on the preferences and interests of Facebook users, the apps they use, the public page they like, and so on.
In the drop-down menu, you can see that the option sits on a "behaviour already" that, unlike the usual "interest word," can target people who have purchased goods, participated in events, celebrated anniversaries, and so on.
For example, you can target people who are currently traveling or planning their next trip... This is useful if your ad is an activity for hotel bookings. Therefore, remember to check when setting the options that meet your audience criteria.
2.1 Create a custom audience from a customer file
The first type of custom audience is based on your existing customer files: such as an email account, phone number, or a list of Apple IDs. The audience that uploads customer files is a great way to target news feed subscribers or app users.
To create a custom audience:
Create a Facebook Custom Audience - Select the Account File option - choose whether to add a customer file or import contacts from MailChimp - import your customer data to create a new custom audience - Select an identifier - Upload a customer profile - name your custom audience
Your customer file can contain 15 different identifiers, most commonly email, phone number, advertiser number.
2.2 Create a custom audience based on website traffic
Facebook audiences based on website traffic can create remarketing ads for people who interact with your site, and those audiences are already interested in your site before they see it, and are high-value users.
Note:To create an audience based on website traffic, you'll first need to install a Facebook Pixel, see the Pixel settings instructions for Facebook's ad background for details. Once you've installed Your Facebook Pixel, you can simply go to Audience Manager and create a custom audience based on past site visits.

You can choose between multiple options:

Target everyone who visits your site

Target people who visit specific pages

Target people who have visited a specific page but not another page

Target users who haven't visited your site for a certain period of time

Other custom combinations
2.3 Create a custom audience based on app activity
Create a Facebook Custom Audience based on app activity to attract people who have interacted with your IOS or Android app, first by registering your app and setting app events. You can choose to purchase an activity and specify a time frame of "Last 90 days" to attract users who have completed the purchase within the app within the past 90 days.
2.4 Create a custom audience based on engagement
You can target people who have interacted with your content on Facebook, such as people who view your videos or Page messages. The latest feature for Custom Audiences is one of the following:
Visited your Facebook page

Participate in your Facebook Page posts or ads

Click on any call-to-call button

Sent a message to your page


Save your page or post



This positioning approach can appeal to high-potential audiences interested in learning more about your brand or product. If you want to learn more about Custom Audiences, how to create and how to make the most of them, check out facebook ad custom audience articles6 steps to quickly create Custom Audience, audience rules can be customized to facilitate Facebook ad remarketing! 】。

With Similar Facebook Audiences, you can attract people who are similar to your existing customer database, and they're more likely to convert.
To create a similar audience, you first need to create a custom audience to tell Facebook the type of people you want to reach. Next, select Similar Audiences from the Audience Creation menu, and then select the percentage of Facebook users in the target country and the target country (1%-10%). The percentage represents the people you choose most closely with the custom audience.
Similar audiences can help you expand your campaign's reach to target people who might be interested in your offers.
More about what similar audiences create to see our previous articles7 steps to quickly create Lookalike Audience, find the ideal new customer, and achieve accurate marketing for Facebook ads! 】
In particular:
When choosing an interest word targeting, one of Facebook's interest words can be available to millions of users, so when you're running an ad, unless you've had a budget of hundreds of thousands of dollars, you should make your target audience smaller to be more accurate. Ideally, the more accurate the crowd is, the more likely it is to convert.
When you create an audience, you can use the And/Or targeting option to expand or narrow your audience. "Or Targeting" means that when you add a new targeting option under the same targeting category, it's a "or" relationship, and your audience meets one of these criteria to grab it, and the number is relatively large. "And Targeting" means that you must meet several criteria in your target audience at the same time, which can also help reduce the size of your audience and create a niche audience.
As you can see from the image above, you can also exclude people who match a specific interest or demographic. In addition, you can exclude specific custom audiences. For example, you can exclude past converts to avoid ads attracting existing customer base.
Conversely, if some "like audiences" or "custom audiences" are too large (tens of millions of people), you can also narrow your audience by targeting your interests: select a custom or similar audience, and then add targeting options for interest words or other audience characteristics.
Well, now that you've learned about Facebook's audience types, stay tuned for the next chapter on ad bidding and how your campaigns are optimized.
The public number at the bottom right of the "library" limited time to obtain the FB advertising updates for your ads!
Committed to sharingAccurate digital conclusions, proven account promotion experience and
Leading advertising techniques.
Knowledge
Facebook Ad Marketing Academy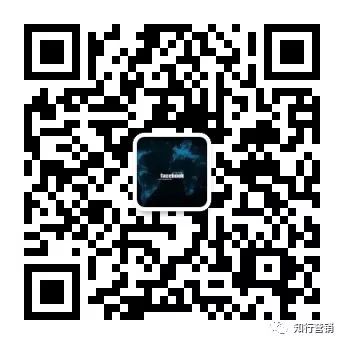 ---