Facebook Ad Goals How do I set your ad goals?

How do I set the right campaign goals correct?
How do different ad goals affect ad optimization? Believe that these problems are also a major problem for advertisers. While Facebook ads are very diverse, they can only be most effective if you focus on what you want to achieve.
First, let's look at the structure of Facebook's ads.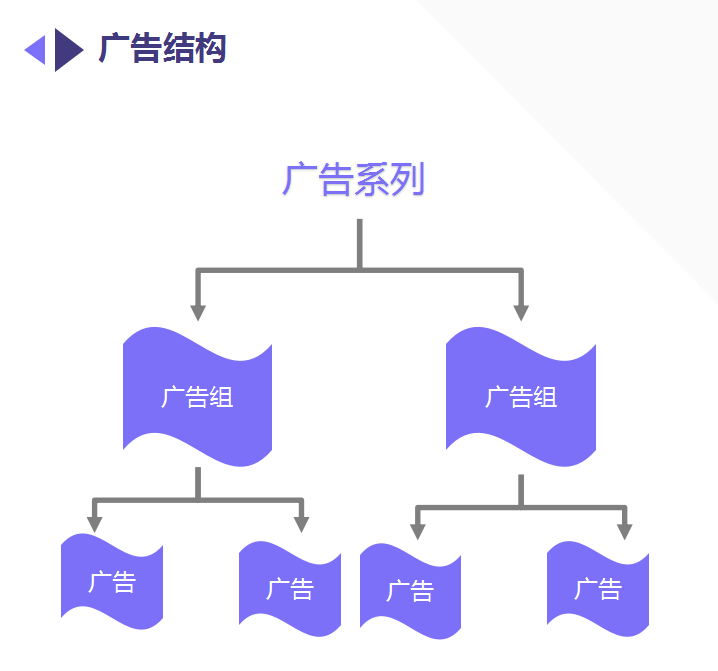 The advertising structure is divided into campaigns, the campaigns are divided into different ad groups, and the ad groups are divided into different creative materials.Ad marketing goals should be set in campaigns; ad audiences, placements, schedules, optimization events should be set in ad groups; and creatives should be set in ads. There are many ad goals: increased visibility, need to interact, need lists, etc.
I seeAdvertising structureAnd, let's learn more aboutCampaign goals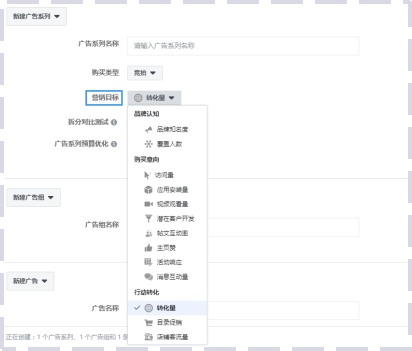 Facebook advertising goals can be divided into three series, namely, brand awareness (Awareness), purchase intention (Intentional), and action conversion (conversion), in fact, is the difference between the three stages, the first time you do not know the need to know, When you know it, you need to get the user interested, and then you need them to complete the conversion goal.
Brand awareness: The goal of interest in your product or service, this stage is in favor of the reach quantity
Intent to buy: Let people start to know your business (increase traffic, install APP, post interaction)
Action conversion: Encourage those who are interested in your product to make purchases or use them as the goal.
The specific sym:
Brand awareness: Multiple ads to people who may be interested in our products, enhance memory

Reach: Deliver ads to as many people as possible (even if there is little interest in our products)

Visits: Clicks (including valid and invalid clicks)

App installs: app installs

Video Views: Video Watch

Lead Development: Get a List of Customers

Post interaction rate: home post interaction

Home likes: Home page posted likes

Event Response: Reply to "Interested" or "Participating" to Facebook Event

Message Engagement: Number of message interactions after seeing the ad

Conversions: Conversions in a website

Catalog Promotions: Showcase and Marketing Catalogs

Store traffic: promoting offline marketing in brick-and-mortar stores
Principles for determining advertising goals: When choosing an ad target, choose the goal that is closest to your current ad goal.
Different advertising goals, coverage of different people, audience response is not the same.To gain brand awareness, you need to put your ads to a large number of people who might remember your brand, want to reach more people, when you want to run ads to reach a large number of users, want to get more traffic, advertising targets to focus on delivery traffic, want to more conversion rate, you need to invest in more conversions in the site (such as add-on, purchase, etc.) ......
Conversions are divided into five phases (five optimization events) to view content (valid clicks), add shopping carts, add payment information, initiate checkouts, and complete purchases. This determines the use of different optimization events based on different objectives for each stage.
Take action at that level based on your audience

The Facebook system learns from these ad combinations, and to determine who is right to suggest that you provide the system with as much data as possible.

Avoid non-stop adjustments that cause the system to fluctuate before achieving the desired results
AboveIt isFacebook Ad Targetscontent,If you have any questions, you can leave a message with a public number, or contact Xiaoxiao (micro-signal:yinolink) to provide feedback.We will answer your questions in a timely manner in the Public No.
---