Facebook Ad Practice Sharing . . . 2.1 How to authorize Admin on Facebook Page pages
Click on the blue letter above to follow for more e-commerce knowledge
First of allLet's take a look at some of the permissions in the current page:
admin,editor,Moderator,advertiser和analyst
Administrator:  Pages and other executives can be modified
Edit: You can only view the contents and background data of the modified page
Moderator: Ability to respond to comments on pages, post messages, create ads, and view background data
Advertising Executive: Primarily creating ads and viewing data
Analyst: The least privileged, only look at the background data and see who posted which messages on the page
Know the scope of operation of each option

So how to set it up on FacebookAdmin authorization of Page pages?
Look down with the little editor.
Go to the page page and click on settings in the upper right corner

Find the left and click on Page Roles

在【Assign a New Page Role】中
Enter the FB email address that requires authorization

Change the default Editor on the right to Admin,
Last click on Add

Page pages play an important role and authorization requires care. Improper operation by any administrator may result in the entire page being blocked. So before you authorize, make sure that the other party is familiar with Facebook's rules and is able to do so.
If little friends have questions about Facebook promotions
You can scan the QR code into the group.
Discuss FB advertising with small partners

About Facebook Ad CreationTutorials, small editor will continue to push in the near future, we stay tuned! In the process of creation, any questions can contact the website brother (QQ:3298600936)!
Are you bothering with the following questions:
How do I set up a stand-alone station?
How is the stand-alone station selected?
How to solve the independent station no visitors no sales?
How do I get traffic through Google, Facebook, and more?
How to market Red People?
ES Electric Business School for everyone's doubts
The "Independent Station Practice Course" offline training is now launched,

To practice play as the teaching content, to effect-oriented as the goal of the curriculum, through the course practice to explain the hands-on to obtain independent station flow of play and skills.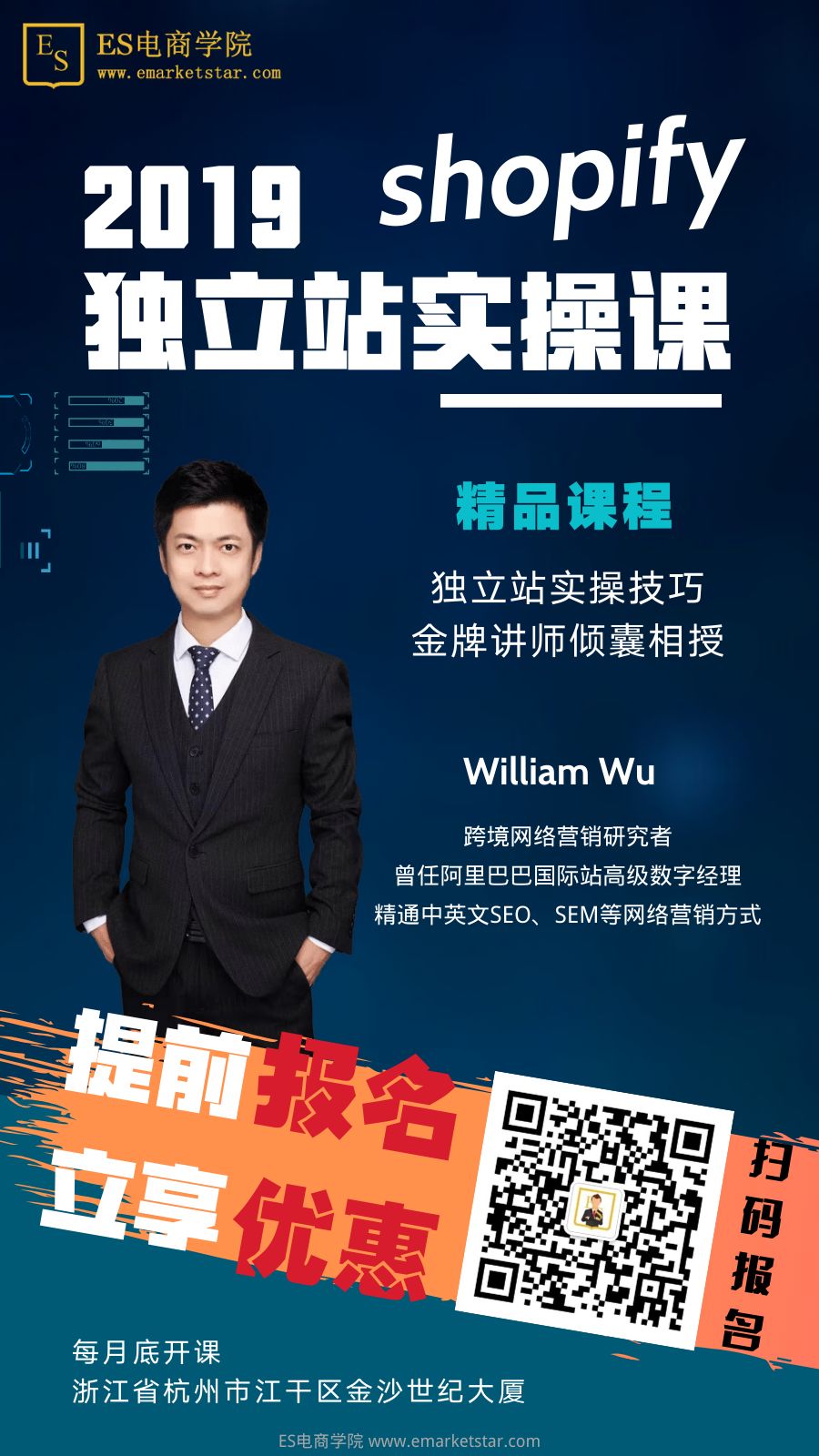 Follow us for more e-commerce knowledge!   
---