Facebook Ad Product Update: Multiple Feature Improvements
Improve the interface between Ads Manager and BM
Facebook this year updated its core business tools, advertising management tools and business management platforms. To help businesses quickly create, manage, and analyze campaigns.
On April 16th Facebook announced in a blog post that it was making improvements to its ad interface, while the new Ads Manager interface will be available to 10% of its users.
Facebook has divided the "already" and "upcoming" updates into three main areas:
Streamline processes and design, saving operational time
- Improve the Notifications experience for Ads Manager
- A cleaner Ads Manager interface
- Update the campaign creation process to enhance the convergence of guidance and quick creation
- Update the experience of new partners in Business Manager
- Enable account transfer on Business Management Platform
- Update the way you manage assets, people, and permissions on Business Management Platform
You'll notice a new navigation bar that makes it easier to manage your ads and get a clearer picture of how your ads are performing.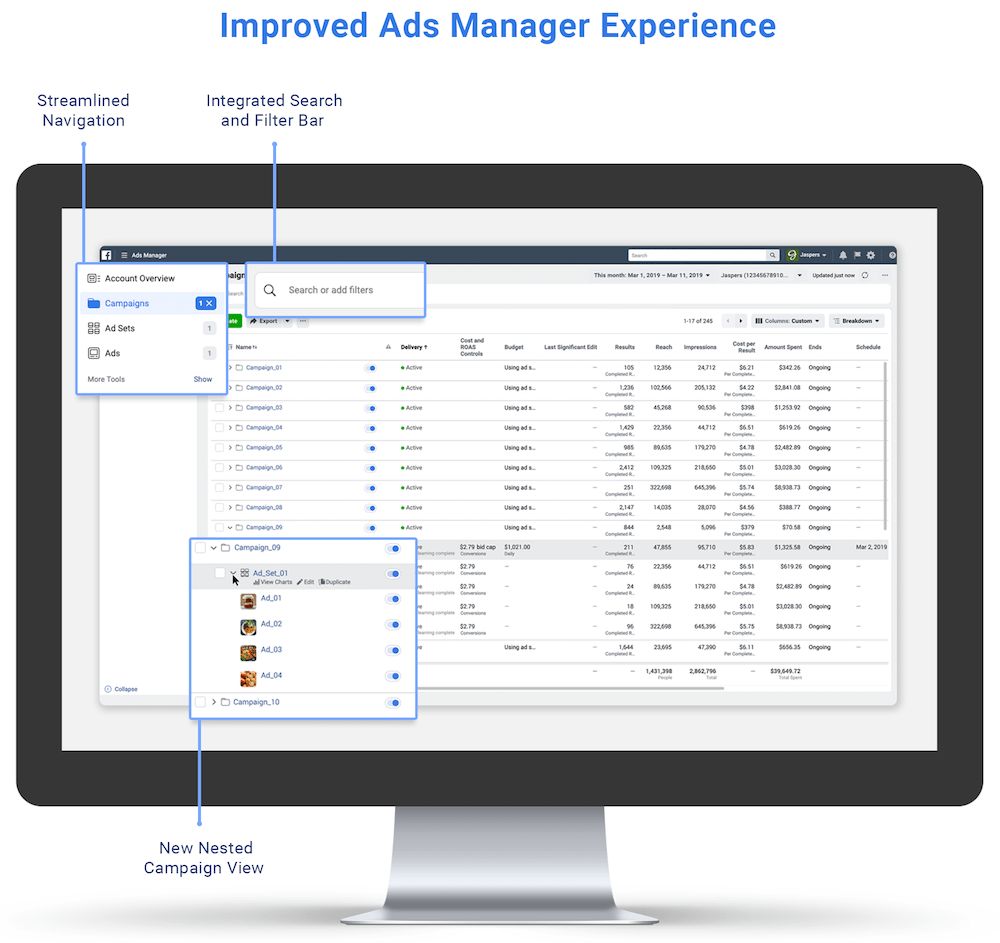 - Video Performance Report
- Cross-account reporting
- Custom metrics in ad reports
Streamline the ad creation process
- Introducing a new visual design language
- Simplify ad creation (reorganizing ad-level creative footage and bit editing tools)
Updated at:Launched on April 16th, only 10% of users in Ads Manager have been updated.
Inventory filters and brand safety narratives
Starting April 17, Facebook has switched from category exclusion blockcontrol to a new ad inventory filtering feature to simplify advertisers' control over where ads are displayed.

This applies to Instant Articles, Audience Network and Facebook in-stream video placements, including "full," "standard" and "limited" ad inventory, and advertisers will be able to Center finds an ad content inventory table that allows advertisers to view the types of content that each of the three ad inventory filters contains or excludes.
At the same time, Facebook has updated its brand safety profile, which currently covers all apps and impressions of brands.
Updated at:April 17
Increase dissonal number of News Feed carousel ads
Starting on April 10, Facebook increased the maximum number of ads in dynamic carousel ads from 30 to 200 in its mobile News Feed.
While Facebook allows a maximum of 200 images to display, the number of carousels displayed will also depend on people's shopping intentions and Facebook's system resources.
This update allows advertisers to show more offers in their catalog based on their interests. Since early testing, Facebook has seen this feature improve the effectiveness of dynamic carousel ads. The feature, which does not require a manual update from advertisers, is automatically updated by Facebook.
Updated at:April 10
Since October 4, Facebook has been testing and launching dynamic ads on Instagram Stories.
Advertisers can now run their own Facebook feeds and Instagram feeds on Instagram Stories, which are available for single charts and carousel ads.
Enabling dynamic ads for single media and carousel ads will gradually introduce standard advertising programs. On April 10th, 10% of advertisers will be given testing/use, and Facebook expects to fully roll out the feature to all advertisers by May 15, during testing and before the ad release schedule.
Facebook renames the carousel option in Instagram Stories:
Instagram Stories spontaneous carousel ad option has now been renamed "native stories carousel", suggesting that the carousel has been renamed "expandables carousel".
Updated at:April 10
Facebook has been working to provide users and advertisers with a better product experience, and followed Papaya Mobile to learn more about what's next.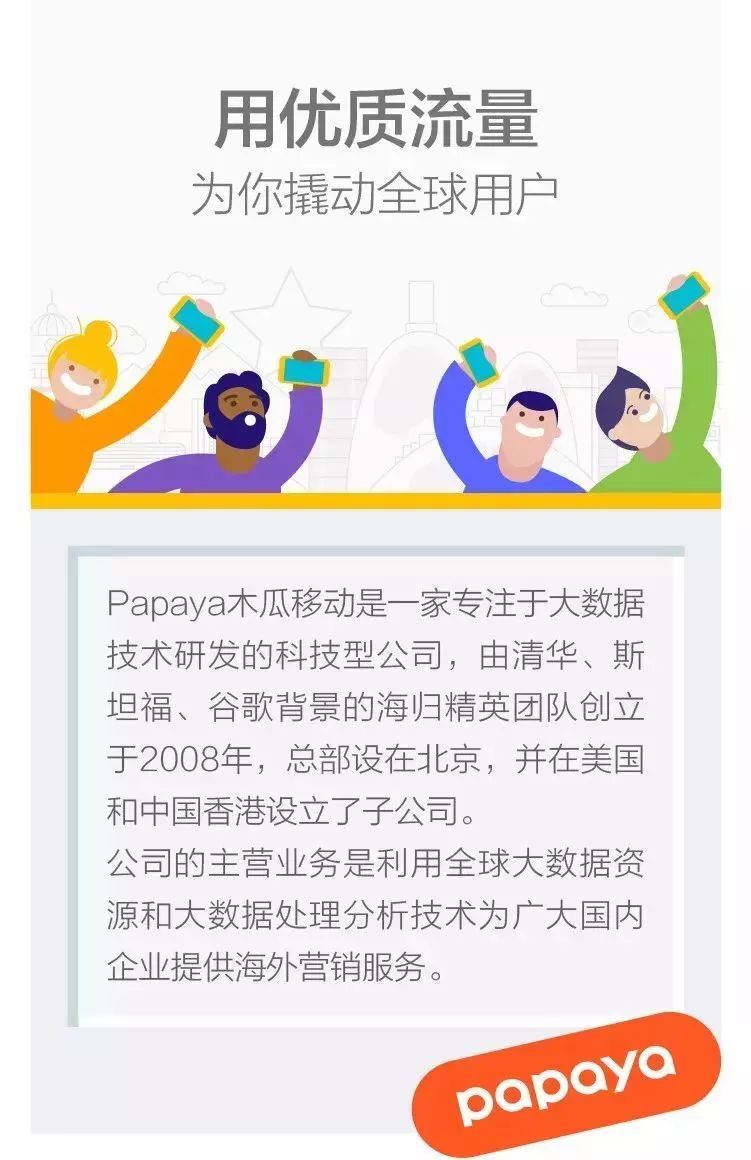 ---