Facebook Ad Serving: Step 1. The Role, Creation and Operation of the Page
The body consists of 2,351 words and an estimated reading time of 8 minutes.
Background: I'm personally learning about Facebook ad serving, and as an ad white, I'm on the Page on the first day of contact,

Ad accounts

, business management platform, advertising agencies and other new concepts to engage in a dizzy. Here's a summary of what I've done with FB, accessing information, and consulting my friends, and writing down them as a record.
I. Profile, Page, Ad Management Platform and Business Management Platform
1. The difference between how A Page and Your Profile work
Page is primarily used to convey business information, not to share personal life

The Page has dedicated tools to helpDeliver business information。For example, a Page can add a store section, but a profile can't.

Page provides performance analytics data that gives you insight into how Facebook users respond to your business and what kind of people like your business best.

The Page also provides businesses with a variety of novel ways to engage users and interact.

A personal home page is a private space, a home page is a business space, and their relationship can be summed up in eight words as a "public-private split" and a home page must be created through a personal home page.
Facebook Pages, Profiles, Group Ad Comparisons
2. Definitions and Relationships of BM, AM and Public Pages

Business Manager, or BM, helps advertisers manage all ad accounts, pages, apps, and permissions in one stop.

Why BM? Any organization that shares marketing assets among multiple people; needs multiple ad accounts; needs to improve the security of managing Pages and ad accounts; needs to see the responsibilities of individual users and their access and work rights, etc.

Up to 2 BMs can be created for an account

Newly opened BM can create up to 2 ad accounts, and when it costs a certain amount you can increase to create 5 ad accounts

Ads Manager is AM,That is, an ad account, it is placed under the BM account and is mainly used for advertising management

BM's administrative rights are much greater than AM's

The Page is mainly to provide a business place for businesses and brands, is the carrier and cornerstone of advertising activities, without Facebook Page is no way to run ads

What is the difference between the BM ad account and the personal ad account you created, and the ad account that the agent opened?

The nature of the advertising account is no different, in theory is a new account, there is no difference. But personal advertising accounts are easily mistakenly blocked, because facebook does not like individual advertising, less cost, so the audit is more rigorous. And most of them don't care what advertising policy, want to run what to run what, which is why the FB personal account audit is strict one of the reasons.

In addition, for personal advertising accounts, the length of registration time, in some advertising functions may be different. In short, foreign identity registered account, is the earlier registration of fb account, the higher the account weight, the more "good".

Facebook personal ad accounts, corporate ad accountcomparisons


The creation of a Page
1. Set up a profile
FB Page is based on the FB profile, so if you want to set up an FB Page you must first set up a profile.

Reason: FB believes that business cannot exist independently of the operator, so every business in the FB platform must be associated with at least one user

Having an FB account is equivalent to a profile.

Create an FB account with a mailbox


2. Open FB CommonS (see below)
Small arrow in the upper right corner of personal account. . . FB ads . . . create a home page , select the corresponding category according to the actual situation of the enterprise . . .Fill in the business information(Name, business, address, etc., different according to the fields filled in by category)Select your avatar and cover(Head to the main products, enterprise logo-based, cover reference site banner map logo, as far as possible to show the product, brand strength) - created complete

FB Home Getting Started Video

https://www.facebook.com/business/learn/lessons/get-started-with-facebook-pages
Third, FB Public Page Operating Tips
1, follow the tutorial to improve FB public page information
Enterprise information can be edited options are filled in as far as possible, must carefully fill in each item, do not perfunctory. Pay attention to the filling process, layout of products, industry keywords

Introduction recommends a brief introduction to your business in 1-2 sentences to help people understand the value you can bring to them

Add a Call to Action button to help guide users through shopping, booking, and more

Direct Page visitors to take specific actions, such as visiting websites, downloading apps, or calling store calls to support customization



2. Manage FB Page templates and tabs
Manage the styles and presentation fields of the FB Page by setting up templates and tabs

You can add/remove plate tabs, and you can drag and adjust the tab order


3, establish an audience audience
The first is to limit your audience by setting the general options, country and age limits, and you can't set it if your audience doesn't have country and audience age limits.

Then there's the invitation to your friends to like the Home page.

Friends will follow your Page while liked, creating a base audience.

Having friends like your Page is the fastest and most effective way to start building a brand image and raise awareness. Friends also have their own friends, who may be interested in your business and may follow your new Page.

Share your Page to group members and get potential users to follow your Page by adding groups.

Later through the post, activities, live broadcast, advertising and other forms, more to attract audiences.


4, content marketing (see below)
Companies can choose how to post according to their products and industry characteristics, the main form of posting is usually photos, videos, slides, carousels and full-screen ads.

In terms of content operations, the focus is on capturing product and industry pain points, as well as customer psychology. From the enterprise, products, industries, users and other different angles to promote our products. In addition, we should analyze product industry trends to capture the topic, around the topic of marketing, to attract potential customers to achieve transformation.

In the selection of operating materials, it is important to ensure that the material is advertised in their own products, and with a clear watermark logo (prevention of theft). Pay attention to the clarity and viewability of the footage, the content is blurry, color mismatch edited pictures are deleted. Pay attention to the content of the material with the text and product matching, as far as possible to catch the customer's eye.

You can create a welcome post and top it on your home page. You can write, "Welcome to my home page." It is my pleasure to share with you the results of my efforts last year. "

When all invited users visit your Page, you can see that you welcome them.

Add or edit your Page account, your Home page, your profile, create a Page account

Users enter your Page account to access your Facebook Page directly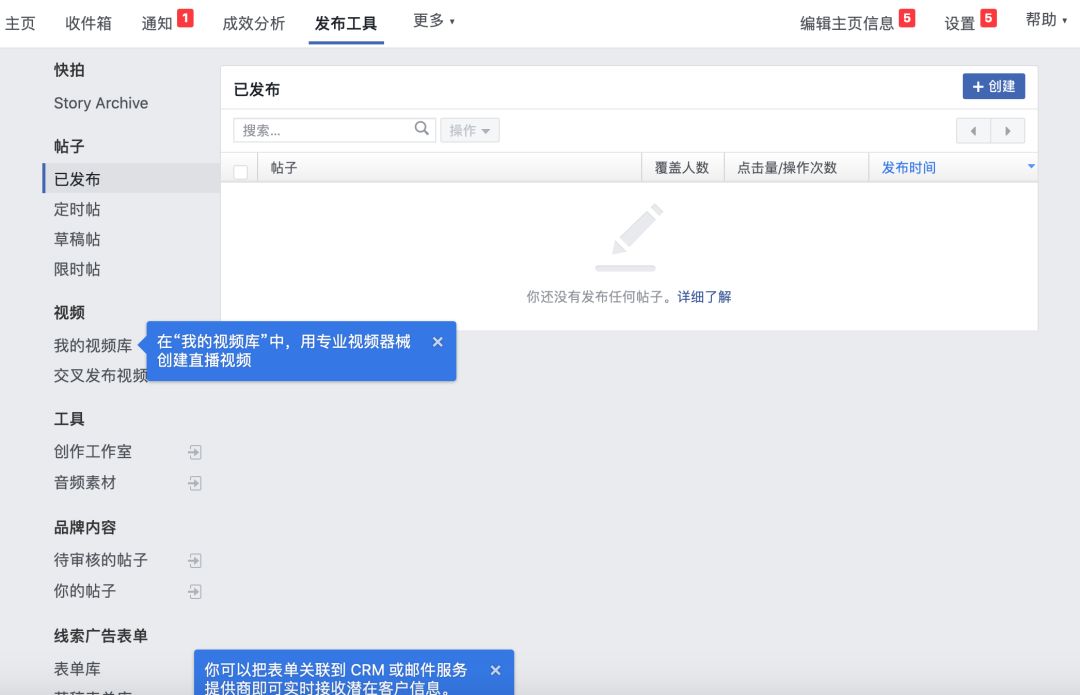 5, marketing results analysis (see below)
Through the effectiveness analysis we can understand the daily fan growth, post coverage, user behavior and other information. Focusing on this information every day allows us to monitor the performance of our time-specific marketing campaigns and adjust them in real time to optimize the home page's performance to its best.

Several important metrics for the FB Page that are frequently followed daily: fan number, number of posts covered, number of interactions, user online time, button operation, video viewing time, and more.
6, FB Page rating and review function

The default is on, and it is recommended to open to show your willingness to show people's comments about your business openly

Home page, settings, editing home page, reviews, on/off, save
Continued research in the next issue

Facebook Ad Cast

Put it.

Step 2: Launch

Advertising

Steps. Please help forward the share, that will be very helpful to me.
- 2020.03.23
By has just begun to study the granulated sauce of FB ads. (
If there is a mistake welcome right, also welcome
Messages, private messages
Asking for
On)
---