Facebook Ad Serving: Step 2. Ad Run Steps
The body consists of 1600 words (multi-figure) and is estimated to last 5 minutes.
BACKGROUND: I'm learning FB advertising as an ad white. Here is the dry goods that I summarized after I went to FB practice and consulted the data. Recommended readers: Want to know the advertising business of small white (skilled in running a variety of ads, Daming users are also welcome to guide).
First, pre-preparation
1、

What to prepare for
Confirm if this is the right time to run your ad

Learn what products are restricted

Determine the target for FB ad delivery (ad serving goal after a specific finishing)

Creative materials, copy, pictures, merchandise, etc.
2. Timing of ads on FB and Instagram
Facebook and Instagram posts can help you interact with people interested in your business, including existing customers, potential customers, and fans of content or merchandise. These posts are called natural content and have always been published for free. But what if you want to reach new customers on Facebook and Instagram? You may need to run your ads at this point.

But what if you want to reach new customers on Facebook and Instagram? You may need to run your ads at this point.
3, what products are restricted?
Before you do a promotion, you must know what products you can push. Some of Facebook's products will be restricted, with 30 banned classes and 13 restricted classes. Learn more about Facebook's specific ad policies at this site
If this is the right time and the product you want to serve is not within FB limits, prepare the goals and materials for your ads. Read on and learn the steps for FB advertising.


Create an ad on your Home page
1, if you are new to FB ads, it is recommended to create ads from the Page first
There are several advantages to this:

Create FB ads in the easiest way

Edit or create ads with FB apps on your phone

See how your ads are

When you create ads on your Page, you can choose fewer ad types and placements, but this effectively gives you the basics of running Your Facebook ads.
2. 6 steps and 1 example of creating an ad from the home page:
Click the blue boost button at the bottom left on the business home page

Add images and text to your ad

Create an audience (select the age, tags, coverage, and more of the target audience)

Set the launch period and budget (the actual cost will never exceed the budget you choose)

Once an ad is placed, it goes into the review process to check if it violates any ad publishing policies. If approved, your ad will start running immediately.

You're a jeweler and want to attract more people to your website to learn about the latest ring styles. You can choose "Attract ingress visitors to the site" as the target.

For your jewelry store, a photo with a new ring may work better than a picture of the store. For text, be concise and attractive

People between the ages of 18 and 40 who have recently engaged may be suitable for the audience for these new rings. You have a brick-and-mortar store and you can choose to cover people within 10 miles of the store. If your business is more online, you can choose a broader audience, such as the entire city, and that's up to you.

Once your ad is successful, you can edit or pause your ad if you're not satisfied.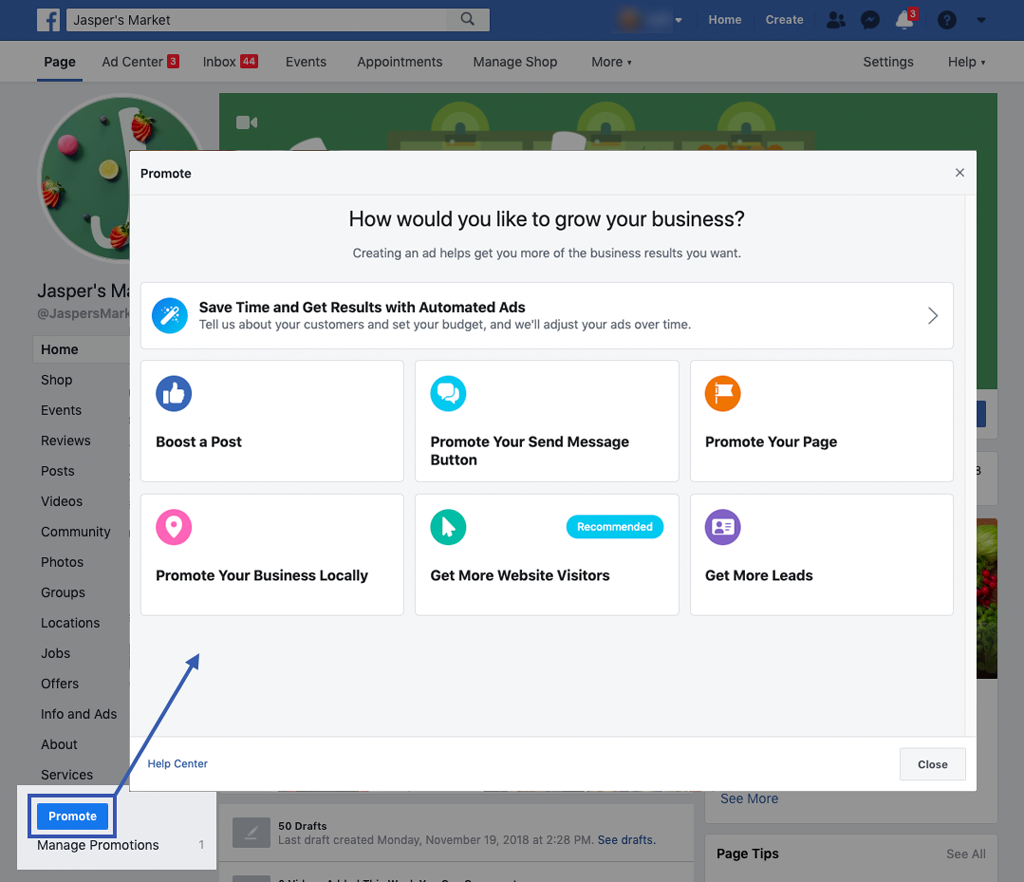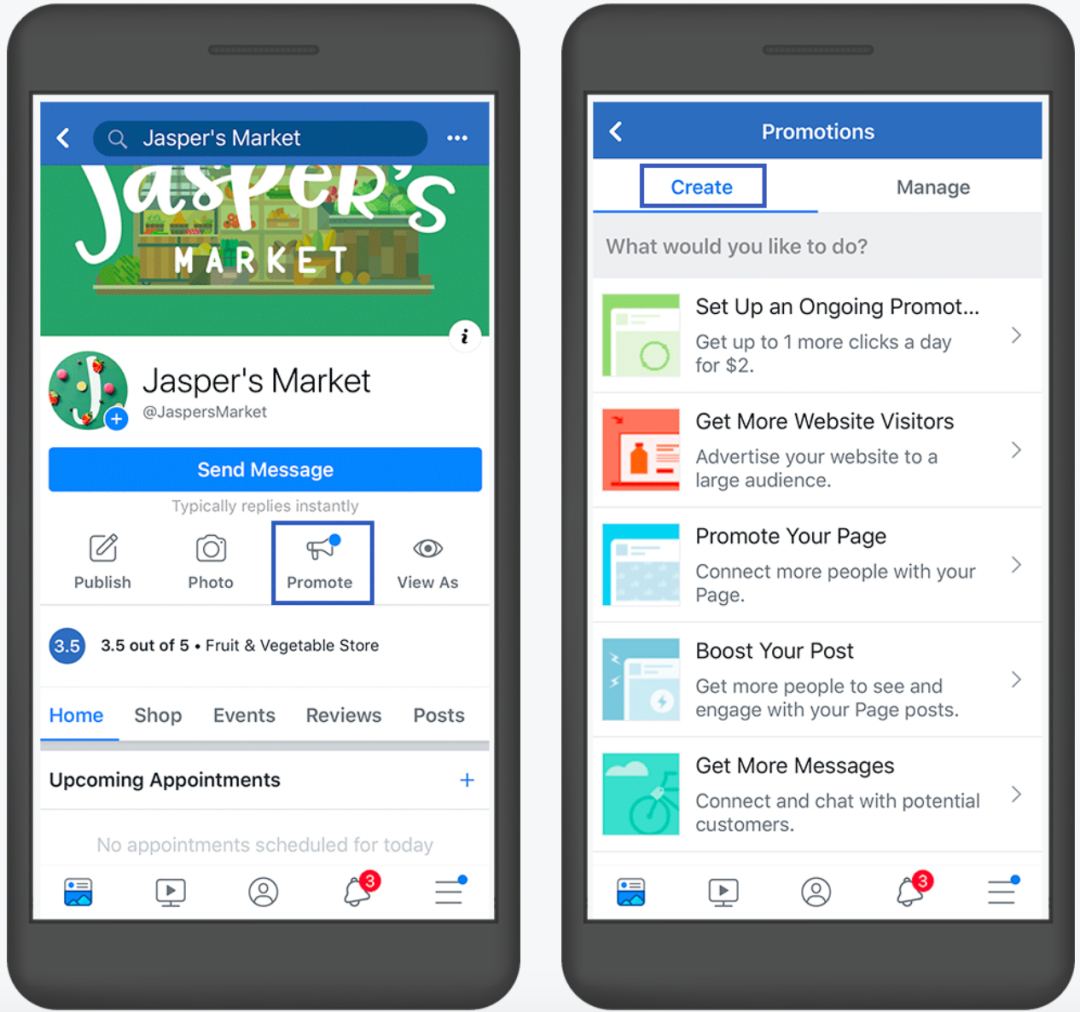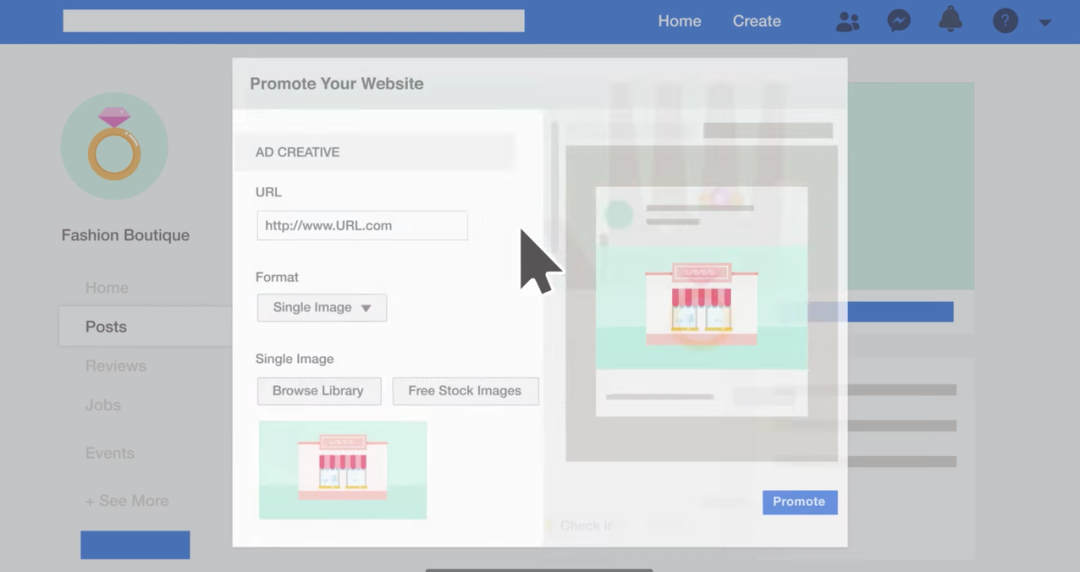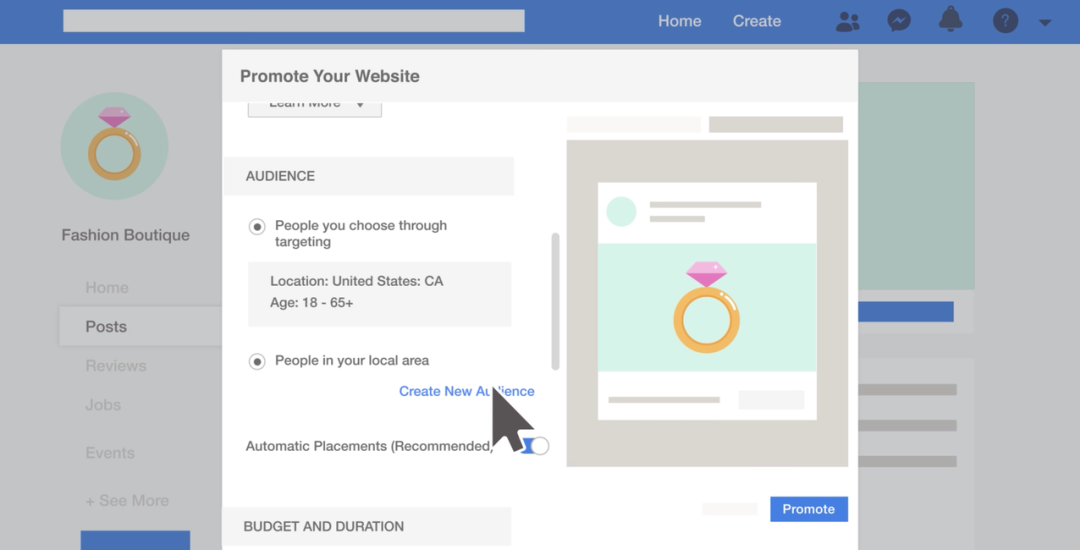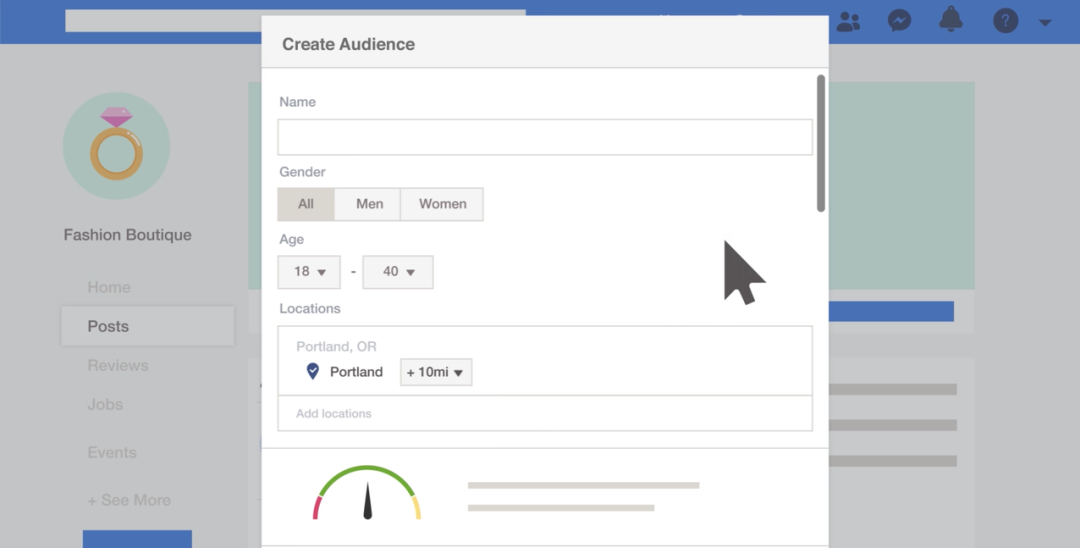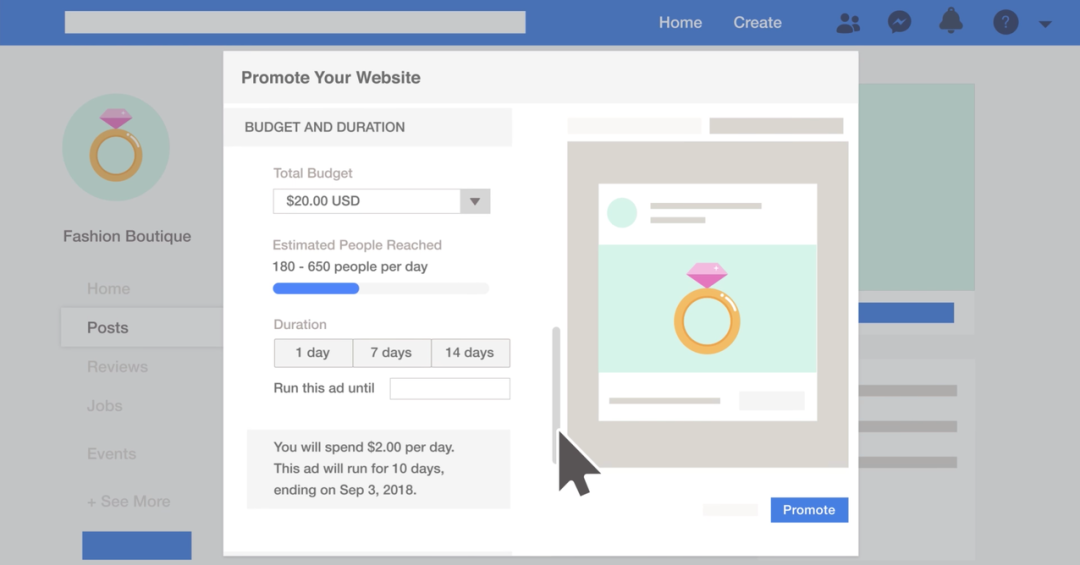 (Because of frequent operation, FB temporarily sealed my account, so in writing this part of the concept map can only be found to show)
3, Fb advertising three elements: pictures, copy and call to action
Image: Ability to deliver important business or merchandise information to promote people's understanding of you or your brand

Transcript: Go straight to the subject, try to use concise text, open the door to say what you want to say

Call to Action: A button at the bottom of the ad to tell people what to do next. FB will provide you with call to action, such as "Learn more" or "register"
4, quick push post
If you want to go through the home page

Create ads with ease

Then choose to push the post. Click the Quick Post button below the post to start creating ads. You can also click the Boost button on the FB Merchant's homepage to select Boost Posts to start creating ads.
Create ads in the Ads Manager app

(example with a feature home page not created)
1, 5 steps to create ads from Ad Manager:
Entrance

Click on the small arrow in the upper right corner of the FB home page under the "Facebook Ad"

Click on the create ad in the upper right corner

Select an ad target (example indicates site visits)

Set up a budget, set up an ad account

Ad group

Upload your creatives

Set your audience, placement

Optimize budgets and scheduling

Ad release

Create a Page

Upload creatives, text and links

Do you want to add a multilingual

Tracksetting settings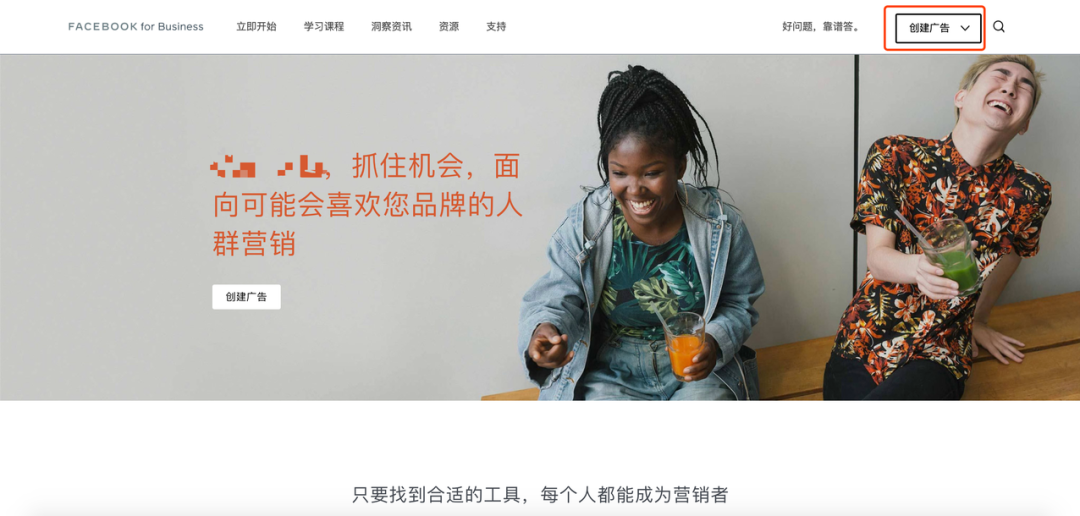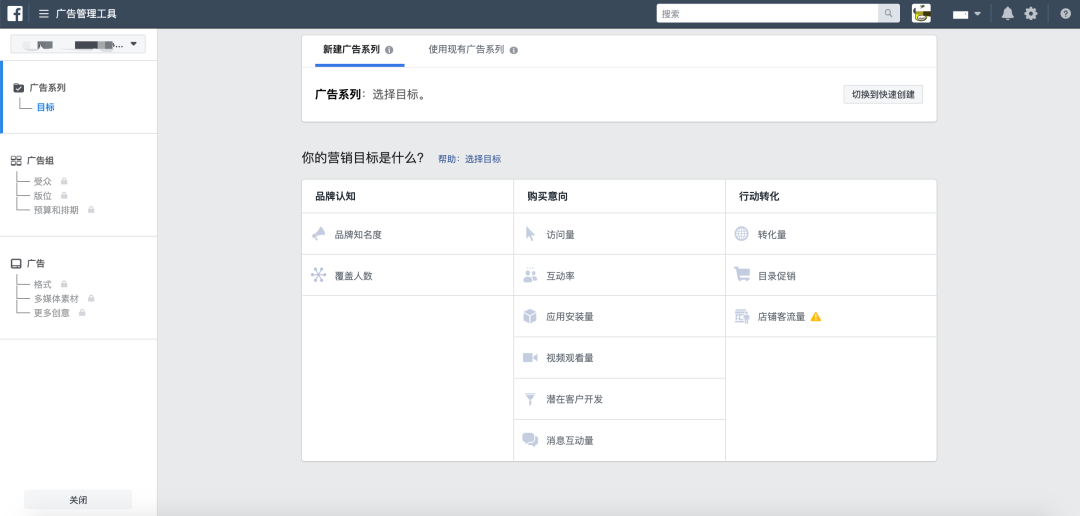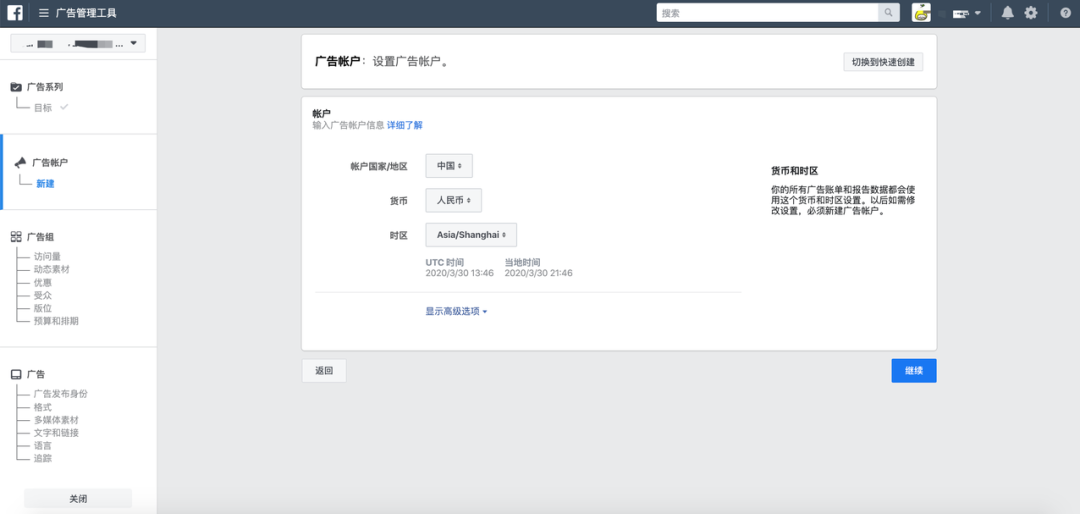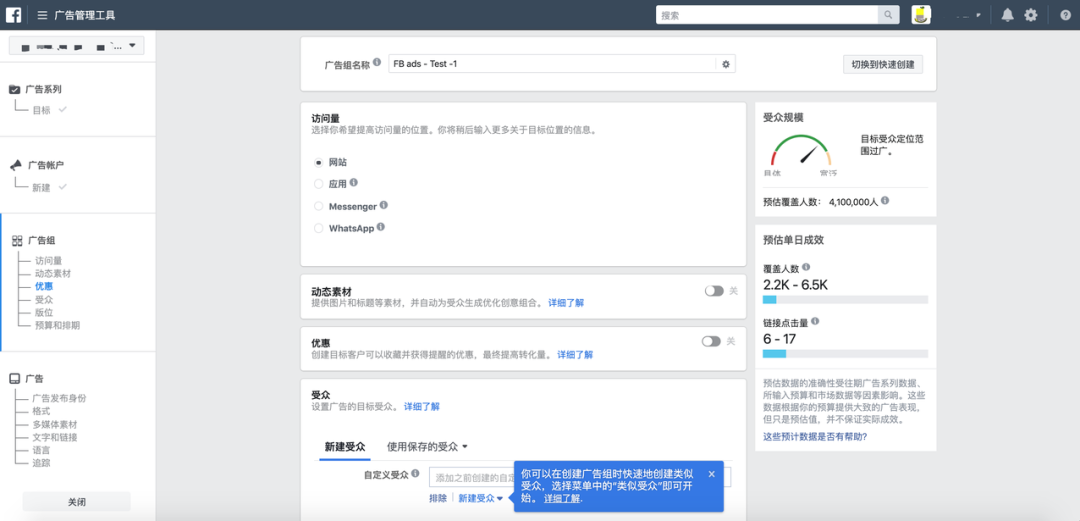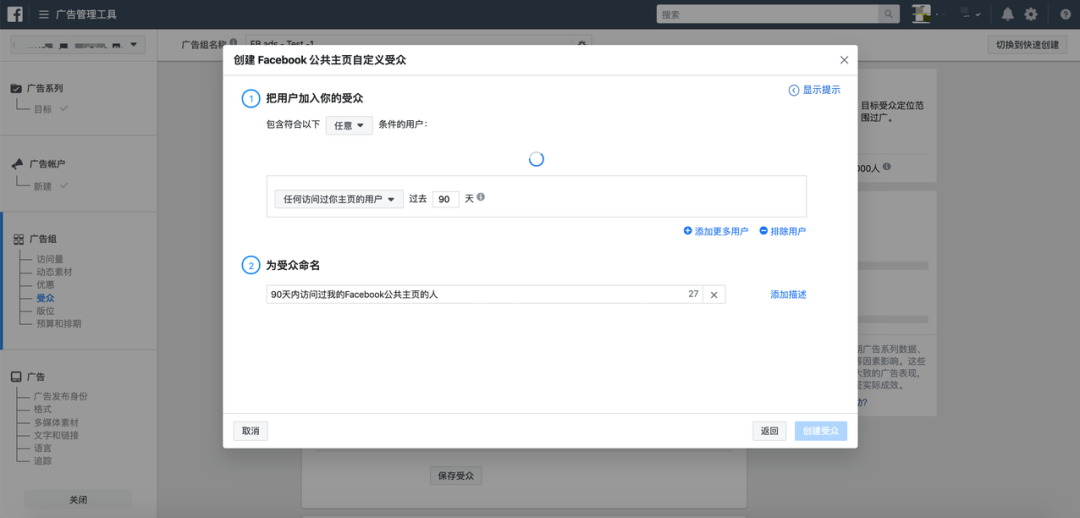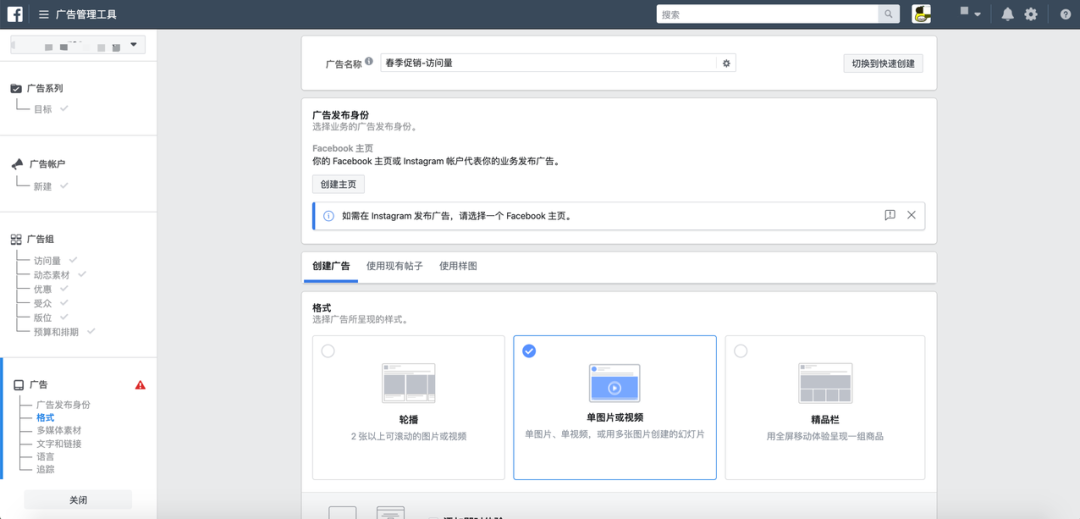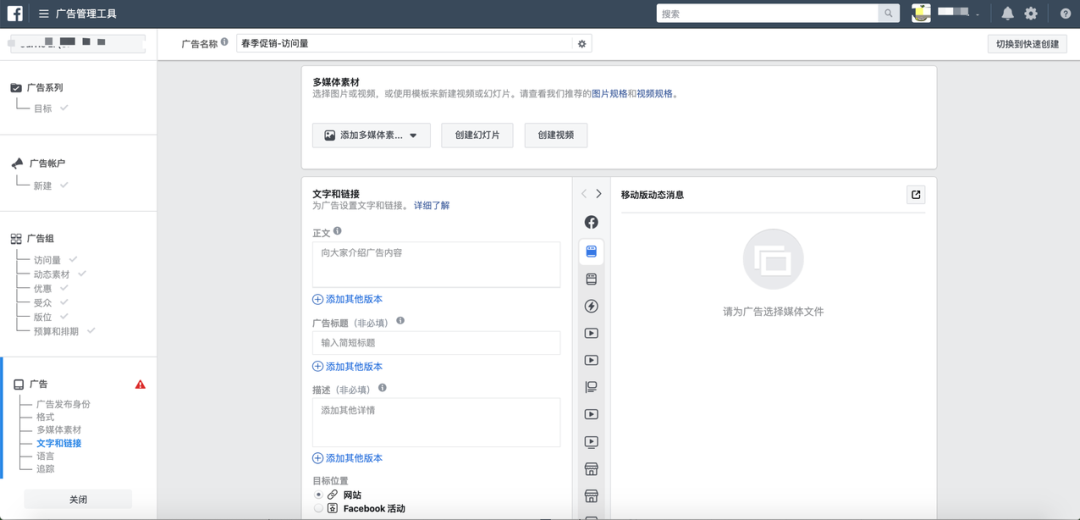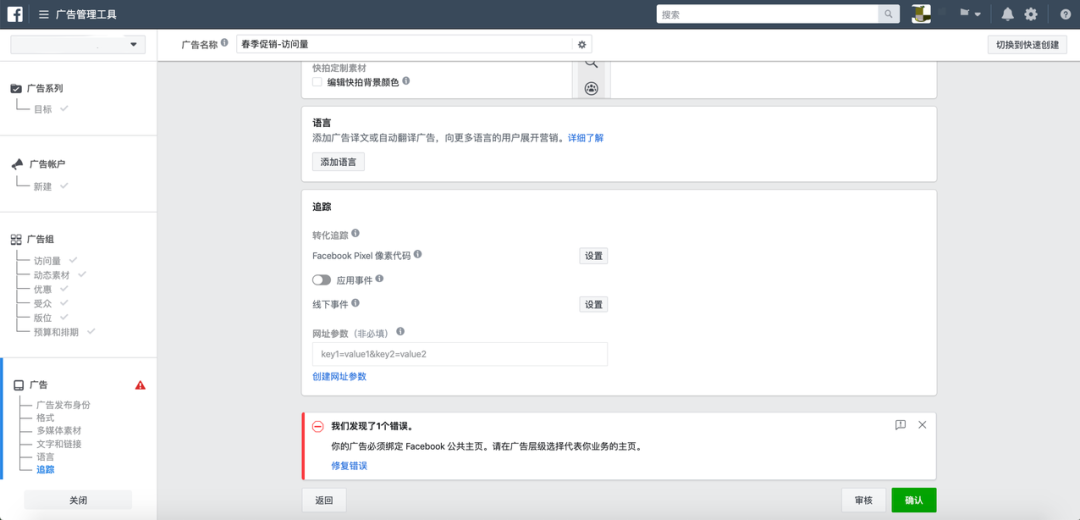 2, note: FB audit period of 24 hours, the study period is generally one week or the first 50 operations.
So once FB ads are built, it is not recommended that we go to modify them. Once the ad is modified, it will be re-audited, which takes a long period of time and affects the effectiveness of the ad. So if you want to modify, it is recommended to stop the original ads, paste and copy to build new ads to run.
Four, advertising layout
FB supports one ad, multiple placements, locations such as FB's APP dynamics, web dynamics, sidebars, Instagram's Dynamics, Fast Beats, and Messenger Inbox. It is recommended to select an automatic placement, and the FB ad delivery system will optimize the ad placement. You can also choose your own location.
Five, ad delivery status
‍

 Continue Facebook Ad Serving next issue: Choice of ad targets. Please help pay attention to the sing-forward-sharing-sharing-in-view, which will be very helpful to me.
- 2020.03.30
By has just begun to study the granulated sauce of FB ads. (
If there is a mistake welcome to the right, also welcome messages, private letter discussion)
---