Facebook Ad Serving Tutorials
Click on it"Blue Letter"Follow us!
More and more foreign trade enterprises are beginning to pay attention to their influence on Facebook, hoping to directly affect the user's buying behavior on the side. Companies are looking for people who are proficient in Facebook operations, whether it's running on behalf of operations, internal employees, or recruiting new people, and Facebook's ability to operate is an important bonus. Today the ring newly organized a comprehensive systemFacebook Ad Serving Tutorials, I hope it will help people who learn or want to learn more about Facebook ads.

◆◆

Determine the purpose for running F a c e b o o k ads
Advertisements are for profit. It's certainly for a certain purpose for companies or individuals to put Facebook on. Some are for inquiries, some are for download volume, and some are for high season promotion, and so on. Before we run Facebook ads, we have to figure out what purpose companies or individuals are doing, and what we want to achieve, all of which need to be clearly understood.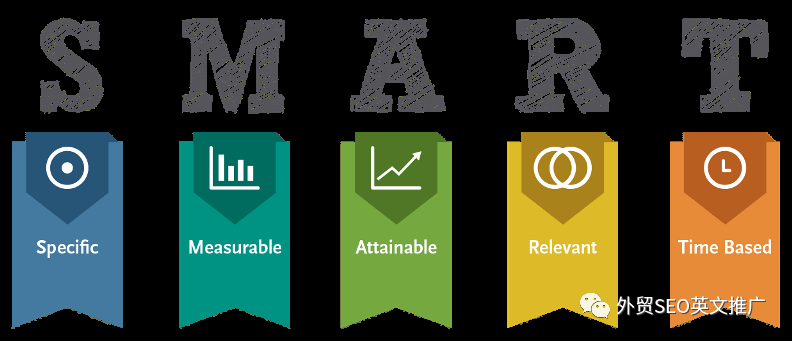 Take an agricultural machinery company in Jinan as an example:
The company's main target market is in Africa, hoping to create a professional Facebook page on Facebook and achieve 100,000 fans in the industry within a year, with 600 inquiries.
Such specific goal settings can help us better choose campaign types. There are some more common targets, as follows:
Increase the number of blog swatches to 100,000 views per month

Use Facebook ads to drain the site, with 1,000 clicks on landing pages

Increase app downloads, target 800 per month

Increased participation in posts, 5000 fans per month

Increase video viewing, reaching 1 million people

Add people who add to your shopping cart purchase, 50 per month

Increase the number of participants, target 200
Attention! When setting key goals, be specific, otherwise it is difficult to achieve the desired results.
◆◆

F a c e b o o k home page and ad account creation
You must have a Facebook Page and ad account to run your Facebook Ads. The Facebook Page, also known as the Facebook Page, is the carrier and cornerstone of the ad campaign, and there is no way to run ads without a Facebook Page. How to build a professional Facebook page, refer to the small editor of previous articles:Facebook Business Account Operations Tutorial
For Facebook corporate accounts, you can apply for them yourself or set up an ad account through an agent. Here, it can only be said that the agency's advertising account, in addition to being able to secure points, other and personal no difference. (Agents generally guarantee that the number will not be sealed.) As long as your account doesn't violate Facebook policy, it's generally not a problem. )
Specific ad account building tutorial, reference to the small compilation of previous articles:《How foreign trade enterprises set up Facebook ad accounts
◆◆

Choice of advertising goals
Open Facebook, click on the back-and-down menu in the upper right corner and we'll see our established homepage and ad business management platform. (Take a little bit of your ads before you take a look at the features of the entire platform.) )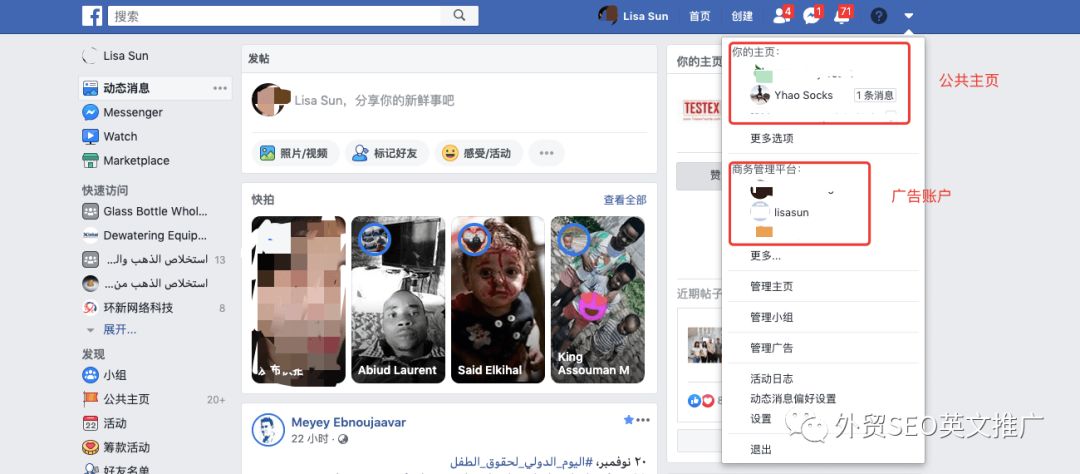 Once the basic ad account is set up, we can go to the Ad Management Center to run ads. The Facebook Ads system is similar to Google Ads's advertising system, with a 3-stage campaign - ad group - ads。Campaign stod-in goals。First, we open the campaign hierarchy, where we can have two patterns for creating ads and quickly creating them.
Guided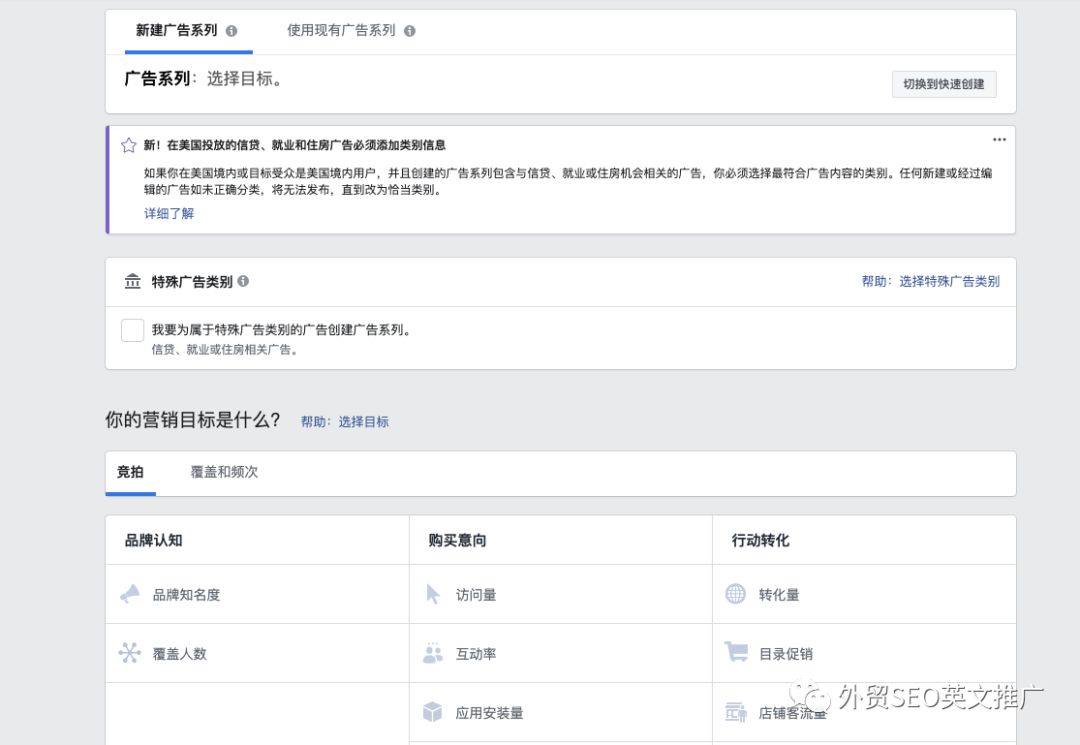 Create quickly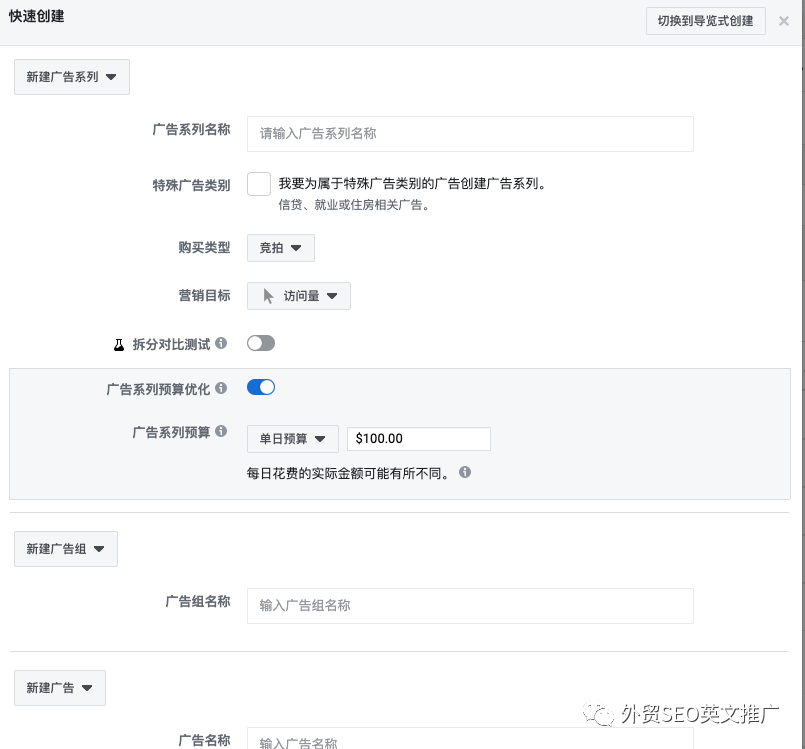 The guided tour is good for novices to create ads, because every detail is clear. Quickly create an optimizer for a better understanding of Facebook's advertising system. So it's first recommended to create with a guided tour.
In the guided section we can see a lot of advertising targets, where we need to based on the marketing objectives set in Part 1 to choose the form of advertising.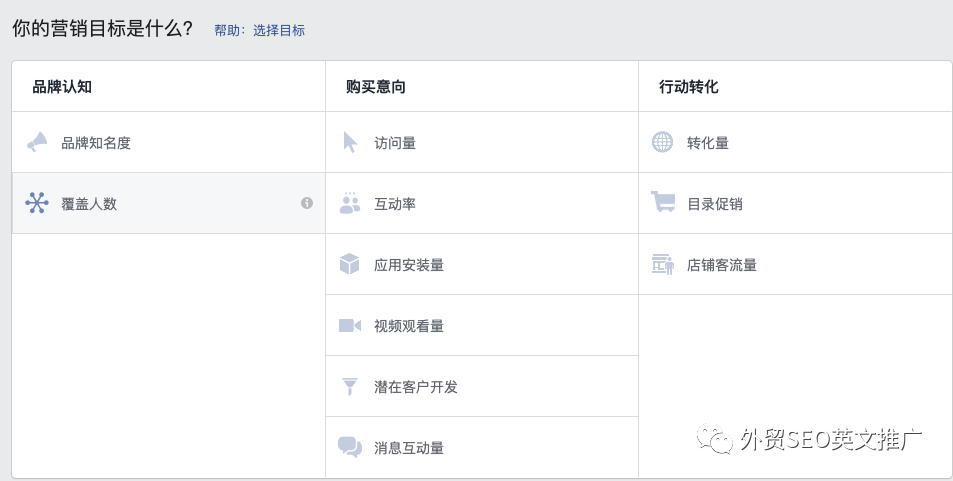 Facebook divides advertising goals into three parts: brand awareness, buying intent, and action conversion
Brand awareness
Mainly for people to be interested in your brand and products, do not seek conversion, as long as can let others see the impression can be. There are two main goals:
Brand awareness: brand awareness, mainly for the more likely to be interested in the brand of the crowd to launch, improve brand visibility.

Reach: Focus on showing ads to as many people as possible
Intent to buy
The main goal is to get people to think about your product or service and get more information about it. This section has six main advertising goals:
Visits: Mainly through Facebook ads to websites, apps, Messenger, Whatsapp for drainage. This goal can be achieved either by increasing website traffic or by messenger, Whatspp, etc.

Interaction rate: through this advertising goal, so that the target group to achieve more post interaction, home page likes (fans), campaign response, discount collection and other operations. The home page needs industry-related fans to choose this one.

App installs: This goal is primarily to increase the amount of installation of your app. Various games, the app can use this goal to increase the number of downloads.

Video views: Attract a larger audience to watch the video. Video with goods, this goal can be tried.

Lead development: Ask people who are interested in your product or service to leave contact information. This is the same as the message board function on the website.

Message Engagement: Attract users to contact you via Messenger or Whatsapp. Because Facebook acquired Messenger and Whatsapp, and integrated them in the ad station, users can send messages directly to businesses after seeing the ads, which is much more timely than the mailbox. So the amount of message interaction is also an important way for us to achieve transformation.
Action conversion
Encourage target people to buy or use your products and services.
Conversions: Drain the target population to your website, app, Messenger, Whatsapp, and make a series of conversion stakes such as purchase, sign-up, inquiry, and more. You need to use a Facebook code to install a conversion event (e.g. count "add to the cart" as a conversion event, and install a tracking code on the appropriate button). For the concept of conversion codes and how to install them, please refer to:Facebook conversion tracking settings)

Catalog Promotions: Products that automatically display catalogs based on their audience. Merchants create catalogs of their products, and Facebook customers display their products to target audiences based on customer information collected by the system. The principle of catalog promotion is the same as the domestic Taobao: you search edgy "curtains" on Taobao, Taobao will be in the application or his affiliate website, and constantly push you a variety of curtain products. The same is true of catalog promotions.

Store traffic: mainly through advertising, to attract target customers to offline brick-and-mortar stores
As far as the agricultural machinery companies mentioned in this article are to achieve their goals, the focus is on the campaign to choose: the interaction rate increases the home page fans, potential customers development brings inquiries. Of course, you can also aid the use of traffic and message interaction to increase inquiries.
 Only one ad target can be selected at a time, and then named for that goal to distinguish it from other campaigns. If you want to test a D/B on ideas, layouts, optimization strategies, and so on, open the button and select the object you want to test.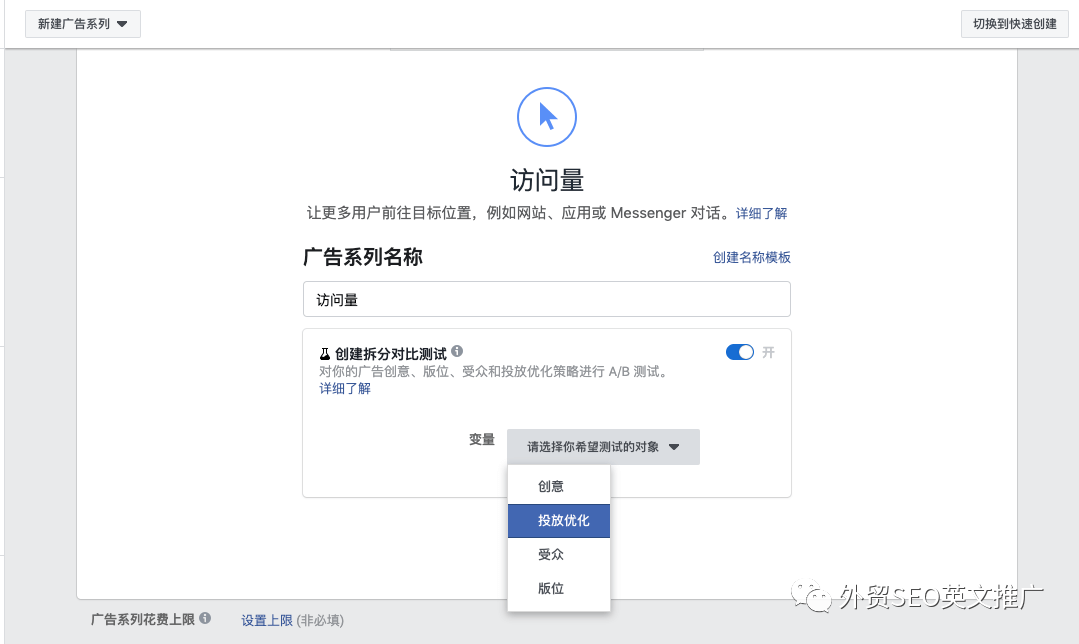 There will be 2 contrast ing-ad groups in the campaigns that you tested, and all but the variables you want to test will remain the same. This feature is not recommended for novices. Try it when you're familiar with your ad account and move further.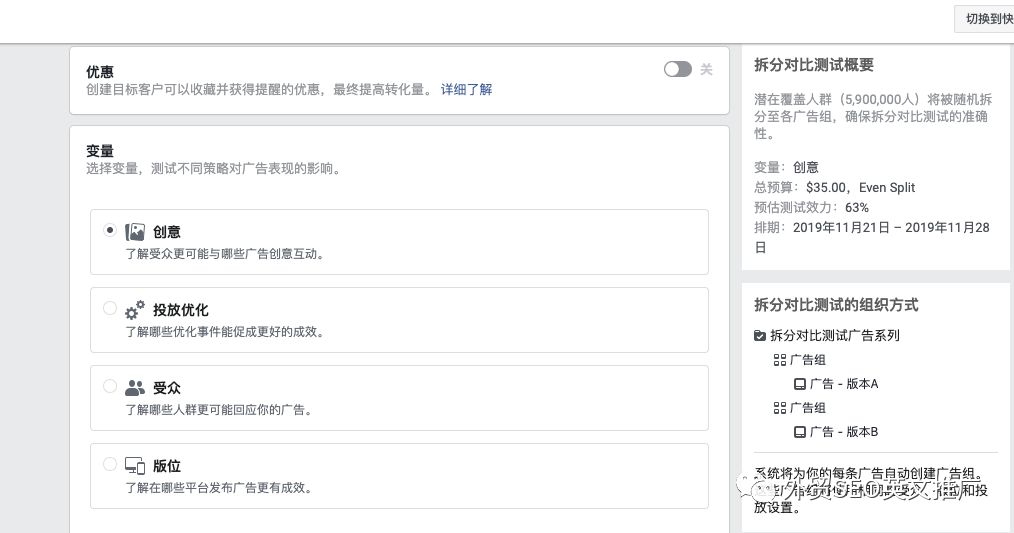 We can set budgets and spending caps at the campaign level, or we can set them at the ad group level. Campaign settings, according to the performance of different ad groups, flexible allocation of spending. Each ad group's budget is fixed when it sets a budget.
◆◆

Set your audience, placement, schedule, and budget
Once we've selected your campaign, we can move on to creating an ad group.Ad groups focus on audiences, placements, and budgets,Of course, if you've set a budget for your campaign, you don't have to think about it at the ad group level.
We take the lead development goal as an example, to carry out detailed operation (advertising creation process, much the same, the process is basically the same):
Go to the ad group level and name our new ad group. The naming of the ad group here will not affect the effectiveness of the ad, but it is recommended that you use easy-to-understand English to facilitate subsequent data tracking and statistics.
Then we choose the home page that needs to be promoted. 

If you want to use dynamic footage, click the button on the dynamic footage. Using live footage means that Facebook automatically combines the different ad materials you upload to find the best combination of ads.
 Core audience
Below we came to the focus section, the audience's settings. Audience is one of the most important factors in the success of Facebook ads, and only by choosing a precise audience can our ads achieve good results. In this place we can choose to create a new audience or choose from an existing audience. The new audience here we call the core audience you can also think of as the base audience. The core audience is primarily targeted by demographicdata provided by Facebook.
You can customize your ad audience based on all of the following demographics
Location, you can select the audience's country, state, city, postal code or address. Or further expand the area with a mile radius.

Age

Gender

Language

Demographic situ: including education, financial situation, parents, work, life notes, emotional status

Interests - Facebook determines a person's interests and topics of interest based on its own system and partners

Behavior - Purchase behavior and intent, and device usage
We can also click on Select Segment sopenander and use facebook to expand our audience.
Facebook suggests targeted audience expansion in order to achieve good advertising results, and we chose the following demographics, taking an agricultural machinery as an example: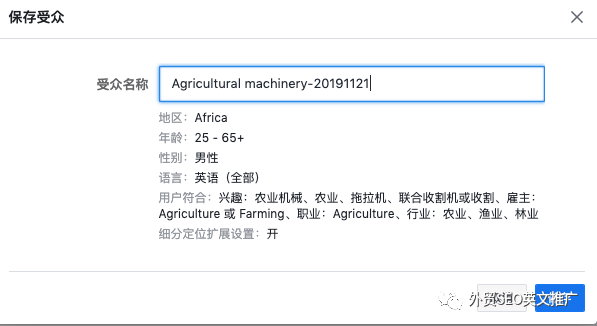 In addition to the core audiences you're just starting to reach, Facebook ads have two other ways to target your audience: custom and similar audiences
 Custom Audiences
Custom Audiences allows advertisers to create custom audiences and serve ads to them using customer lists, Facebook engagement, site visits, or app visits as a source of information. There's no doubt that with ads served by a custom audience, conversions will be better than those of your core audience. The reason is that Custom Audiences are already associated with our Facebook page, site, or app, and Facebook has captured the information with pixels, so it's less difficult to deliver and highly converted.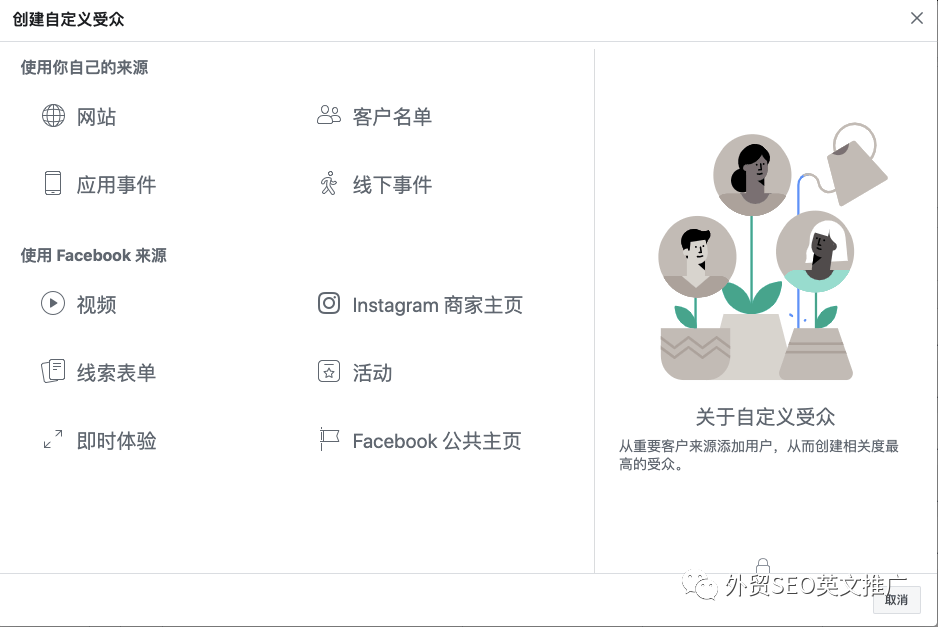 Similar audience
Similar to the audience, we can also understand as expanding the audience, that is, upload ingress with existing resources, so that the Facebook system finds people with the same characteristics. The similarity is from 1%-10%, and the lower the value, the higher the similarity.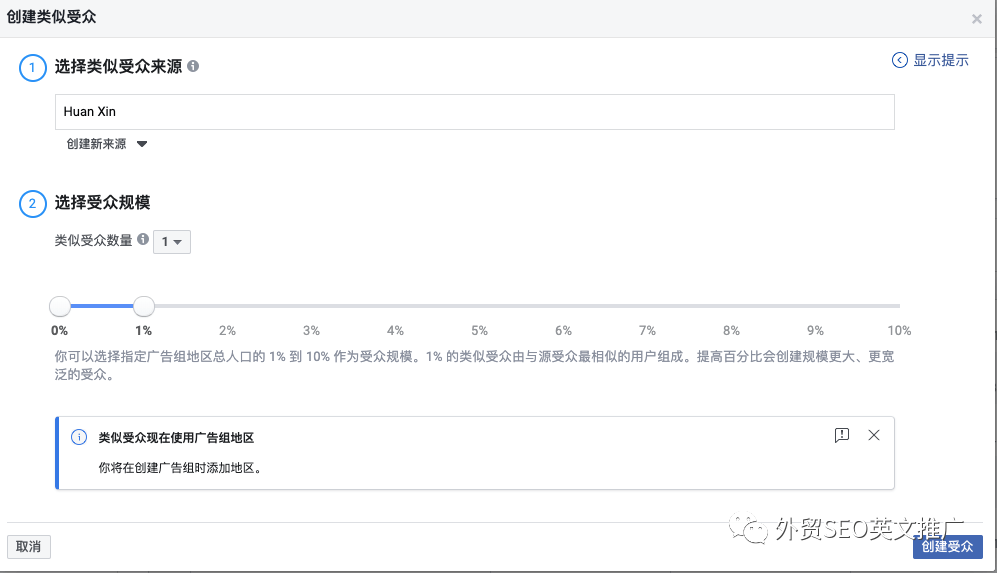 A seed user similar to an audience, either a home page or a custom audience. However, when you need to be aware of similar audiences, be aware of the overlap between different audience groups. Don't repeat the ad to the same person multiple times, which can cause the audience's disgust.
 Select a layout
The so-called placement, which is the placement of the advertisement. Facebook recommends using the default ad placement to get the best impression at the lowest cost, and you can also choose the following ad bits for your needs: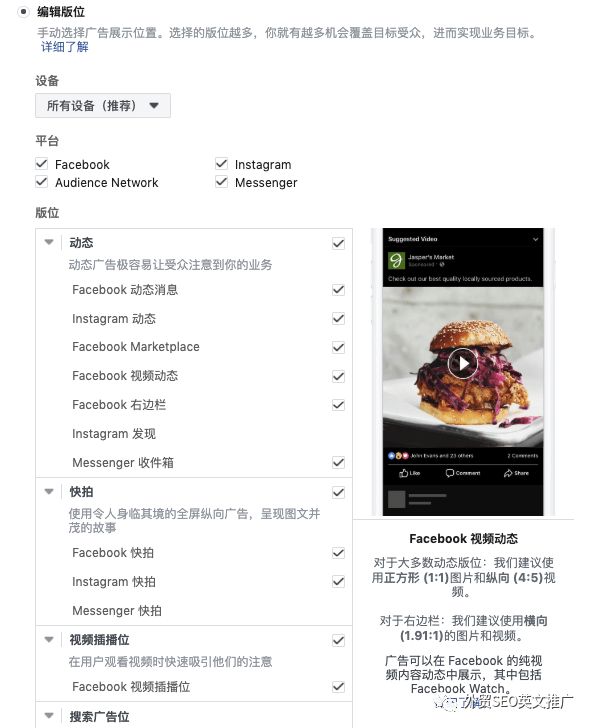 Set budgets and schedules
 If you set a budget for your campaign, you won't be used to select at the ad group level. Just choose the drop time directly. If you want to set up a budget amount here, be sure to note that the amount you enter is the maximum amount you will spend, don't get it wrong. In addition, you can set a daily budget Or set the total budget for ad delivery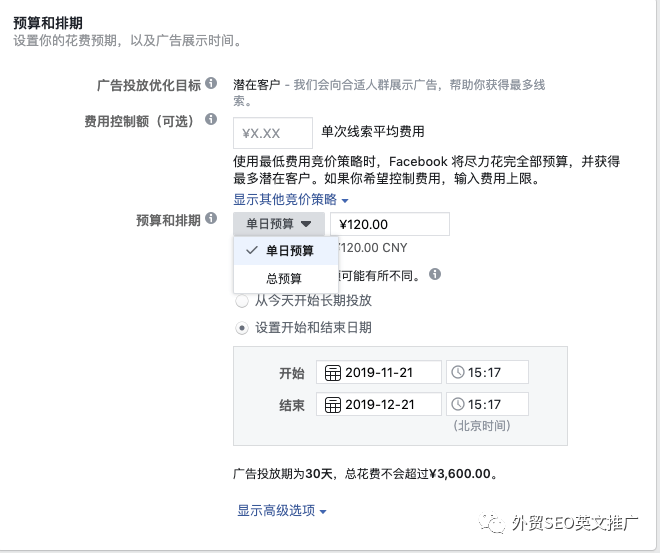 Once budgeting and scheduling have been set, we can see the general results of your ads. Can be used as a reference.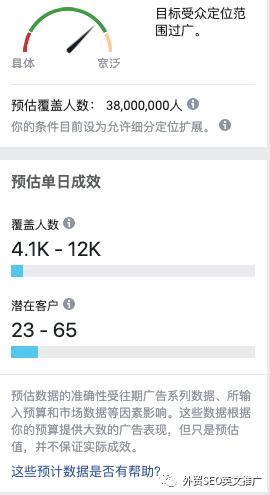 Once the ad group level is set, it's the next level - ad。The focus of the ad hierarchy is on setting content ideas。Facebook ads are display ads, which require advertisers to create the most exciting ideas and catch the eye of customers in the shortest possible time.

Facebook offers two ways to create ad posts, one using existing posts and the other creating new ads
 Use an existing post
Click Use existing posts - select a post you want to serve directly from Facebook Ads Manager or enter a post number directly.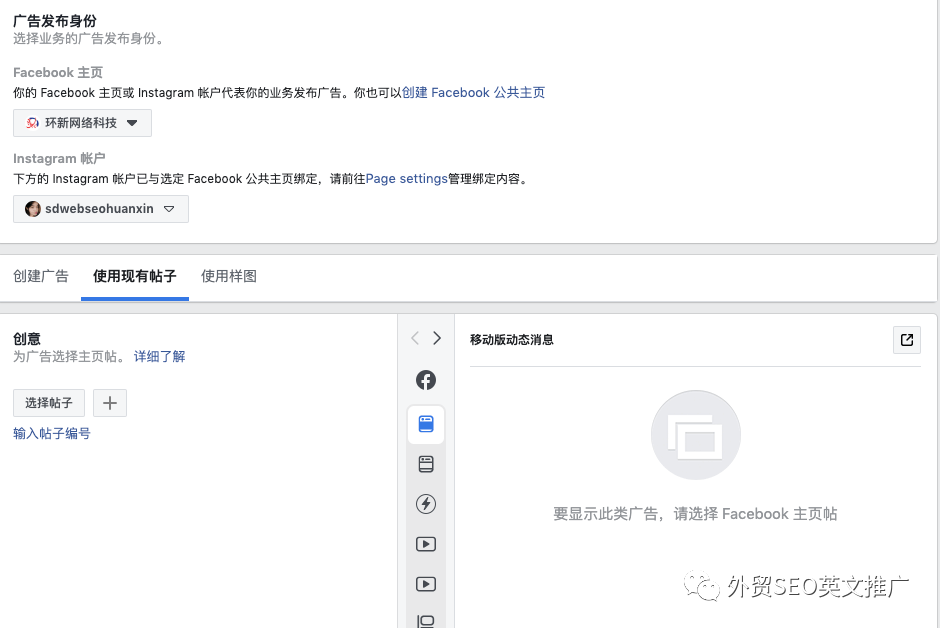 Tips:Compare the effectiveness of an existing post when using it. Pick the best-performing posts to run and get the best ad results.
Once selected, we can use the display bar on the right to watch Facebook ads perform on different placements.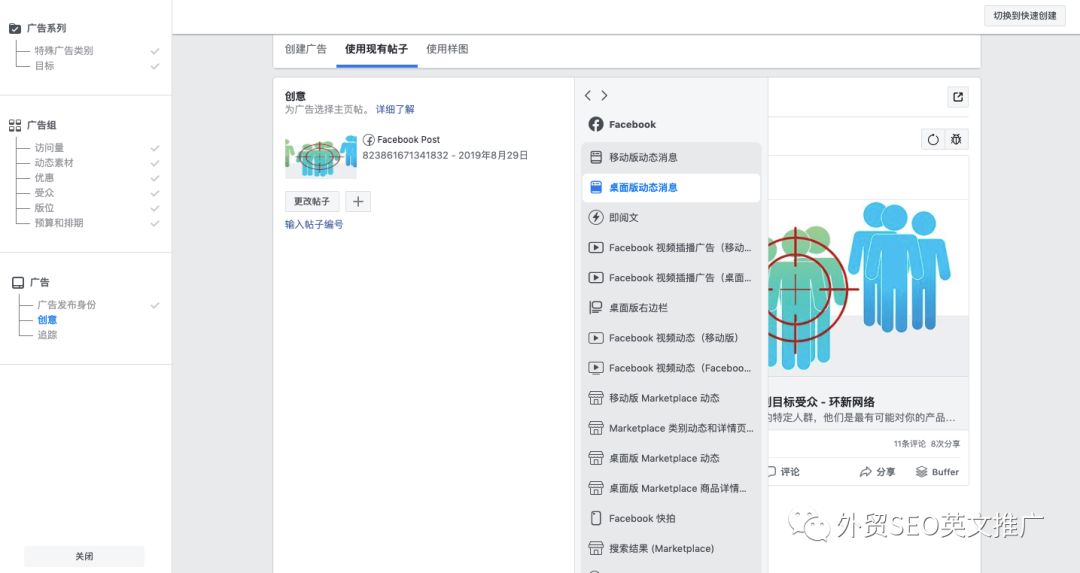 Create a new ad post
When you create a new ad post on Facebook, the first choice is the form of the ad. Facebook currently offers these forms of advertising
Single ad: You can create up to 6 ad variations with 1 image

Video Ads: Create Ads with one Video

Carousel Ads: Create ads with images and videos that contain 2 or more

Slideshow Ads: Create a looping video ad with up to 10 images

Instant Experience: Full-screen experience that users open after tapping ads on their mobile device

Boutique Bar Ads: Used to display multiple products. Mainly provides the instant experience on the mobile phone side
 Attention:Not all campaigns are equipped with these six forms of advertising. It depends on the campaign you choose.
 Once we've selected your ad form, we'll add the title, description, and multimedia files of the ad. Facebook has strict requirements for all three.
1, the title up to 45 characters
2, text up to 90 characters
3, picture specifications:
Recommended size: 1200 x 628 pixels (carousel picture size is recommended for 1080 x 1080)

Image scale: 1.91:1

The picture is clear. Text cannot exceed 20% of the picture itself
4, video specifications:
Format:. MOV or MP4 files

Resolution: At least 720p

Video size: up to 2.3 GB.

Recommended aspect ratio: widescreen (16:9)

Facebook video duration: Up to 60 minutes (recommended 15 seconds video)

Instagram video duration: Up to 60 seconds (recommended 15 seconds video)
 After writing the advertising idea, you can also look at the effect sat in each version. Then choose the appropriate call to action, open pixel tracking can be advertised for review and delivery.
 Attention:Once the Facebook ad is built, it's not recommended that people change it. Facebook has a 24-hour review period, typically one week or the first 50 sessions. Once an ad is modified for review, it takes a long period of time to review and affects the effectiveness of your ad. Therefore, We suggest that if you want to modify it, stop the original advertisement. Paste copy create sfrom new ads to run.
Today's Facebook ad delivery tutorial is here, if you have any questions or questions about ad serving, welcome to leave a message below
QQ:273945069

Google Uncle Micro Signal: 18553154346



If you want to learn more about foreign trade SEO, you can find us in the following ways: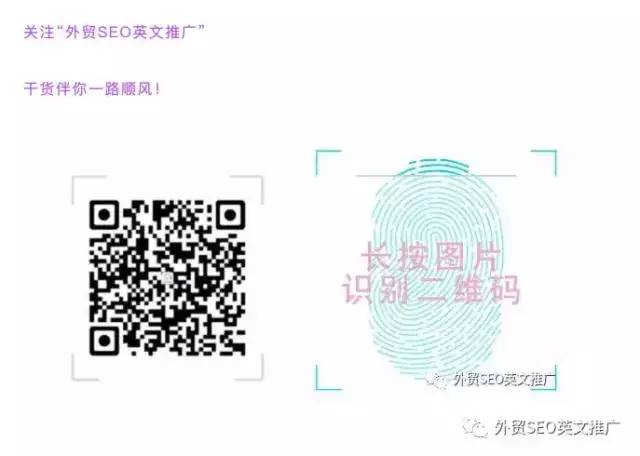 END

---