Facebook ads are getting worse and worse after the outbreak, with these 9 tricks "bottom rebound"!
Click on topHugo.com, don't miss cross-border e-commerce size
Have you ever experienced the experience of "Facebook ad performance suddenly starting to drop a few weeks after the outbreak"?

Have you ever thought this could be caused by advertising fatigue? This can easily happen when your target audience is looking at the same ads over and over again.
What is Facebook Ad Fatigue?
Facebook ad fatigue is when a user sees the same ad multiple times. Too much ad fatigue will seriously affect your ability to run your ads. You can use the Frequency metric to measure ad fatigue on Facebook.
How do I tell if I've seen Facebook ad fatigue?
It's not hard to tell if it's advertising fatigue in "monsters". If you find that one or more of the key metrics in your campaign are starting to fall, while the "frequency" metrics are starting to rise, this can basically be judged as "advertising fatigue." Conversely, if your other key indicators fall but the Frequency indicator does not rise, it is not "advertising fatigue" and vice versa.
How do I view frequency metrics?
The Frequency metric does not have a separate column in the default layout of Facebook Ads Manager. You can click on the drop-down menu for Columns and select Deliver, Performance and Clicks , or "Update Columns... (Custom Column) " in and add the Frequency metric to any view you want.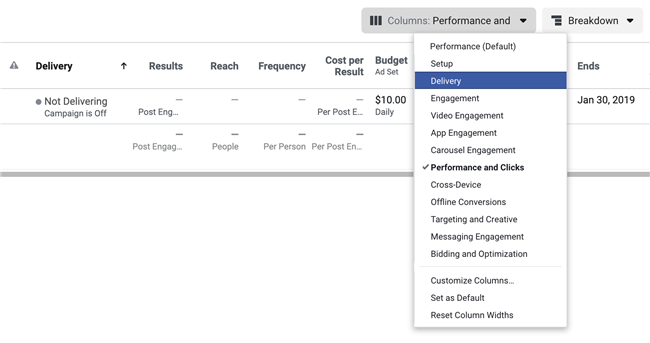 If you find that your ad delivery capacity is decreasing (less impressions) and the frequency count is increasing, you can be sure that your ads and campaigns are suffering from ad fatigue. If you are in this "embarrassing period", it is recommended that you try the following 10 solutions.
If you create multiple creatives and run them at the same time, once one of the ads reaches a high frequency, you need to turn off the ad and give other ads more opportunities to show up, improving your ability to run and creating more ads as quickly as possible.
But it's too cumbersome to do it manually, so you'll need to take advantage of The Automated Rules to Facebook.
You can create an automated Facebook rule by clicking on the main menu of Facebook Ads Manager and then selecting Automated Rules under Create and Manage.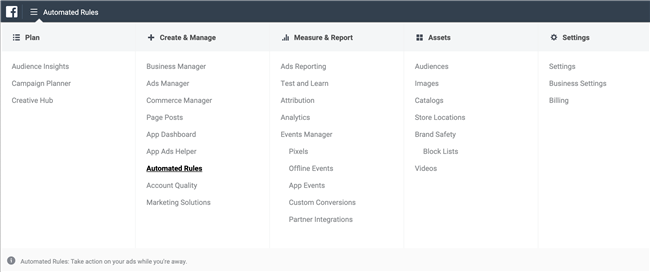 When you click the green "Create Rule" button in the upper right corner, a rule creator will pop up. Select Target "All active ads" and select Turn off ads as action.
You can then choose how to turn off high-frequency ads under Conditions. It is recommended that you set the Frequency Limit to 2.4 for the last 7 days and the Impressions to more than 450 for every 30 minutes. Of course, you also need to fine-tune these parameters for your business and account activity.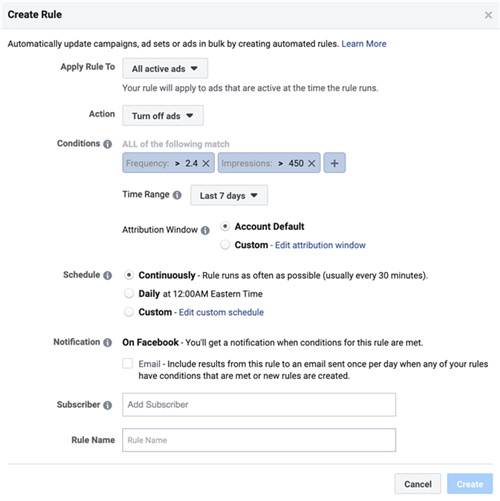 To keep you from profiting, you need to update your creatives and audience as soon as possible after you pause your ads.
1) How do I quickly update my creatives?
Change the background color of the picture
Change CTA (call-to-call language)
Change the text/title
Use new pictures/videos
Reduce the number of text words in the picture as much as possible to meet the requirements of the picture text check (the amount of text will affect the coverage of the ad)
2) How do I quickly test a new audience?
Create a similar audience based on your key conversion metrics (purchase, stay time, engagement, etc.)
Create audiences based on user behavior
Create a similar audience by uploading custom customers or syncing CRM (customer relationship management system)
You might have this question: "Suspending high-frequency ads will prevent them from running again, but I don't want to suspend ads or ad groups with high conversion rates altogether, what do I do?" "This is the other way out of budget cuts. If your ad group is serving an audience too often, you might consider lowering that portion of your ad bid or budget to reduce frequency.
So what kind of frequency can be called a "benign frequency"? It depends largely on your advertising goals and target audience. For most advertisers, the ideal ad frequency is typically between 1.01 and 2.99.
You can use Facebook's automatic rules to reduce the budget of high-frequency ad groups. This rule is similar to the rule that suspends high-frequency ads at Point 1, except that if the frequency exceeds 2.4 and the impressions exceed 4000 in the last 14 days, you need to set up a daily execution to reduce the budget at the ad group level by 33%.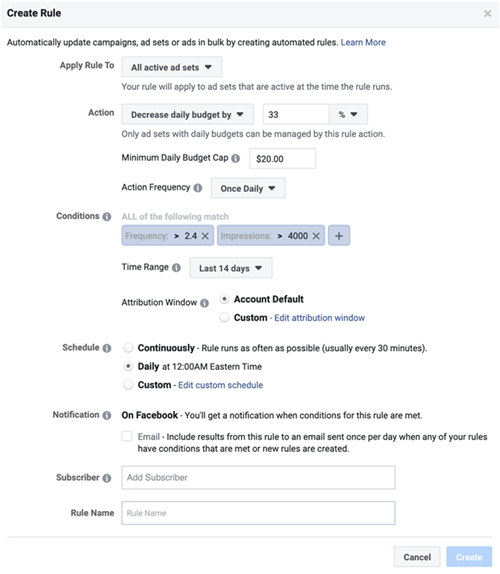 This rule reduces ad fatigue for your audience by limiting your ad delivery. So unless you update your creatives, people won't see your ad very often.
Similarly, there is no common industry standard for reducing budget sizes, frequency caps, and impressions, depending on your audience size, campaigns, and ad goals. For example, if you need to target a small "microaudience," a lower impression might work better for you. Therefore, it is recommended that you let the ad group complete the initial learning before applying any rules to the ad group.
Excluding people who already interact with your site or content can avoid ad fatigue to some extent.
There are four ways you can exclude such audiences:
1) Exclude site visitors (Facebook Pixel Data)
Create a custom audience and then exclude it from your ad group audience settings. The three cases shown below are conditional on "excluding customers who have traded within the last 90 days."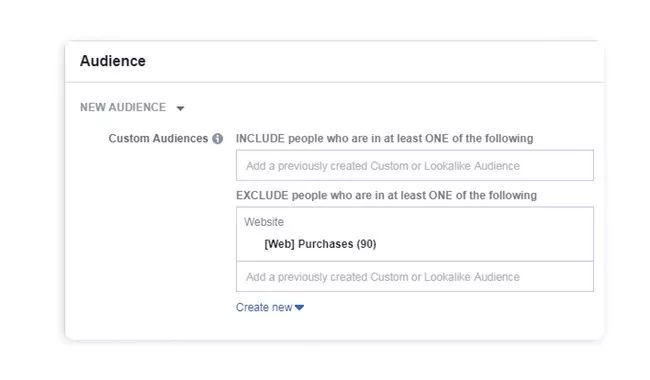 2) Exclude APP Audiences
Create an audience for "use the Facebook SDK iOS or Android phone client" and exclude it in the same way.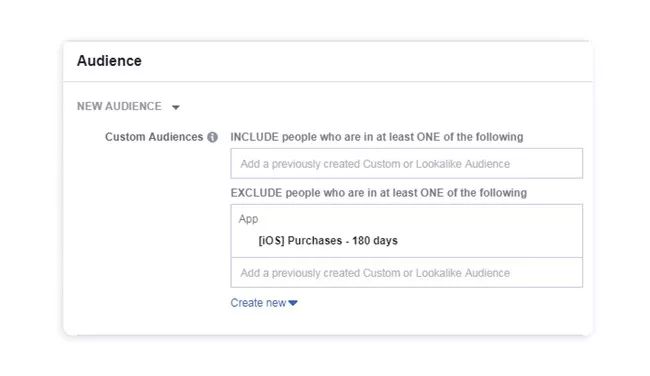 If you have an APP or have an "APP install/conversion" campaign on Facebook, we recommend this strategy. Because the Facebook SDK is basically a piece of code, your APP developer can put it into your APP so That Facebook can track your APP activity.
3) Exclude audiences who have interacted with or subscribed to your Page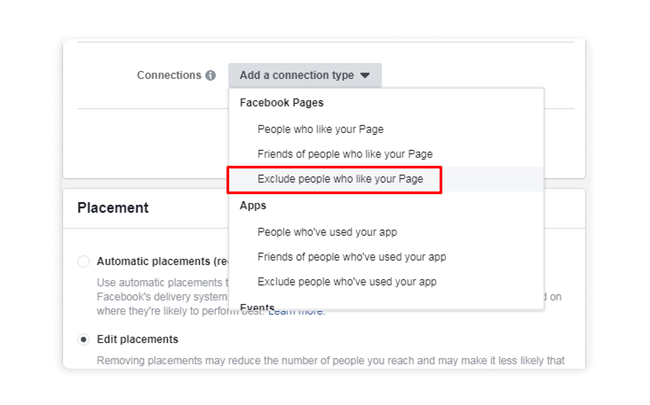 You can also exclude all users who have interacted with your APP in the same way.
4) Exclude custom audiences that have been uploaded
Upload a customer CSV file or integrate your CRM with Facebook Ads and sync your audience to replace existing or inappropriate potential customers.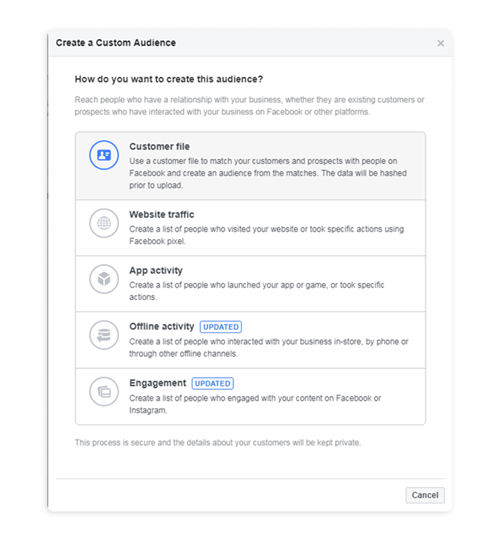 Facebook has a built-in ad group schedule that lets you run ads only on certain dates and times. Facebook has two disadvantages in implementing this feature: First, you have to set your ad group's budget to a lifecycle budget, which means you have to set an end date and budget limit for your ad group. Second, you need to do this manually for each ad group.
However, with time period settings or timed ads, you can achieve ad serving at a certain point in the week and at a certain time of day, the so-called "prime time" instead of running ads 24/7 24/7. This will reduce useless displays and reduce ad fatigue.
Here's how to set this up on your ad group. First, you need to change your Budget and Schedule to Lifetime Budget.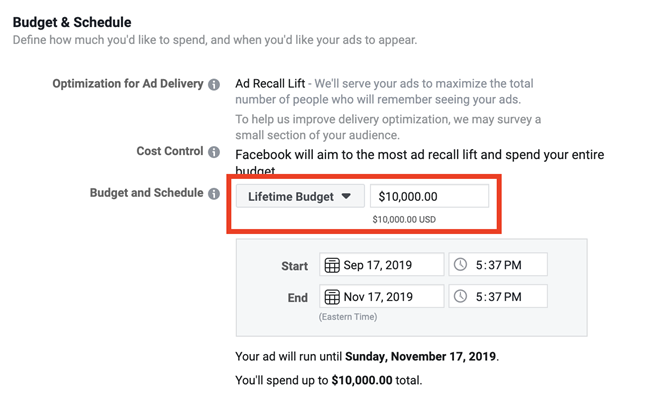 然后,你可以在下方的"Ad Scheduling(广告投放时间)"的选项中选择"Run ads>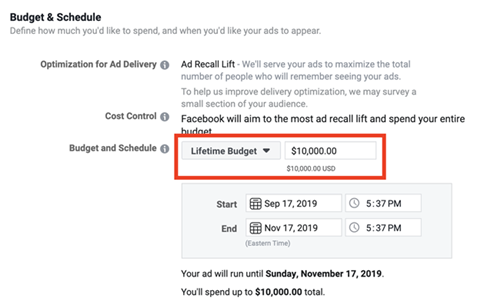 In the case shown above, the ad will be available only on Tuesdays, Thursdays and Fridays between 8 a.m. and 6 p.m. and Saturday, from 10 a.m. to 3 p.m. By setting time times for your ads, you'll be able to extend the life cycle of your creatives and reduce the likelihood of ad fatigue.
If you're going to have to take more steps (buy, fill out lead forms, etc.) to reach your conversion goals, you'll be advised to exclude the night time for your advertising performance. Because users don't want to spend a lot of time filling out forms or pulling out credit cards for purchases at night, there's a risk of increasing the bounce rate. You can use Facebook Audience Insights to determine the ideal time to run and suspend your ads.
If one of your ads is experiencing ad fatigue, you can try copying the ad and change the ad target to Reach. Coverage ads are often used to reach a wider audience.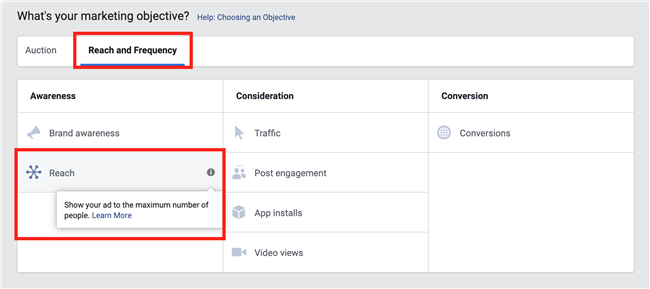 Coverage ads are optimized for Daily Unique Reach by default, and have special options to limit the frequency of ad groups. The default setting is no more than 2 impressions every 7 days, but you can customize the frequency cap within the time frame you choose.
While this is effective at avoiding ad fatigue, you can't further optimize your conversions.
While coverage ads have been able to optimize "daily coverage," you can also optimize the daily coverage of ads that target traffic and engagement.
So you can go to an ad group that includes ads that target Traffic or Engagement, and then change the way you're optimized for "Daily unique reach."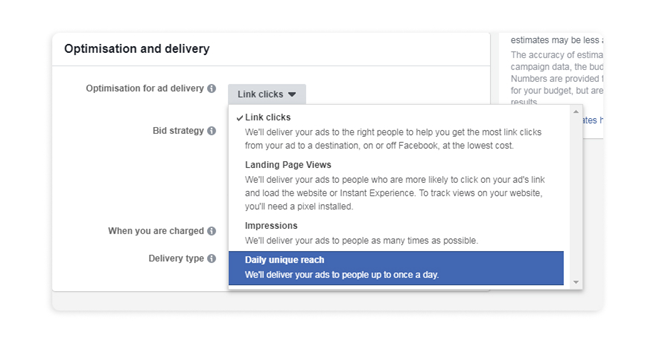 The difference between this approach and the "touch" target is that you don't have much control over the maximum frequency of this ad delivery method.
Try to avoid setting up "Placement Sms," especially in campaigns aimed at a wider audience.
When you're using multiple different placements, Facebook tends to choose better placements and allocates most of your ad group budget to that placement.
Creating different ad groups for different placements helps speed up and optimize your campaigns.
The example above shows all the ad groups in a campaign that are divided into multiple placements based on a platform, such as Facebook, Instagram, or Audience Network.
Instagram Stories is also a special placement, because unless you use Viad Assets, you can't target people on Instagram feeds and Instagram Stories using pictures or videos of the same size.
It's very effective to create ad groups for different placements in the following situations:
You want to attract users across platforms
You want to allocate budgets across platforms
You want to test which placement produces better results
It's also good to control the frequency of advertising and avoid ad fatigue.
Customers will inevitably end up with visual fatigue from your ads. They may just be tired of the same brands, offers, or content that appear on their feeds, and there's no other way to get them interested again, and you can just rethink your entire campaign, create new content and new offers to attract potential customers and drive sales.
Hugo Network is committed to providing quality dry goods to sellers
Sweep code attention

Add a star, look at the text every day

▼
---