Facebook Ads Are Properly Scheduled to Maximize Return on Investment
Video version please watch in wifi environment

Listen to the audio version by clicking here

Hello everyone, I am the Xiaofeng of Silk Road Zan College, successfully went out to sea with you all the way forward!
Recently received a lot of foreign trade people asked that travel or inconvenient to access the Internet, Facebook is in a state of no one, you will find that Facebook lost a lot of fans, how to do? Today we'll share with you how to use Facebook's scheduled posts.
What is a Facebook post?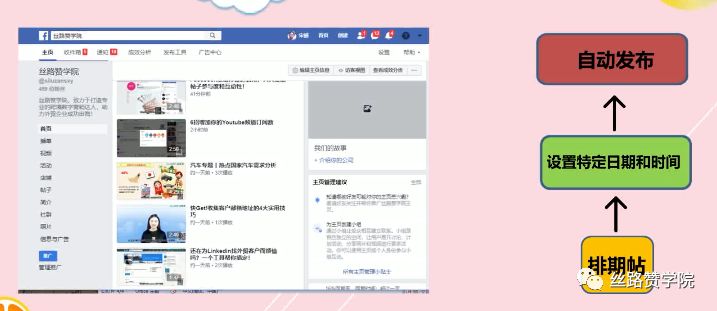 Scheduled posts are similar to regular posts, but scheduled posts have more features. For example, we can set a specific date and time for a post we create. This way, the later Facebook system will automatically post the entire post to the Page at our pre-set date.

How do I create a Facebook post?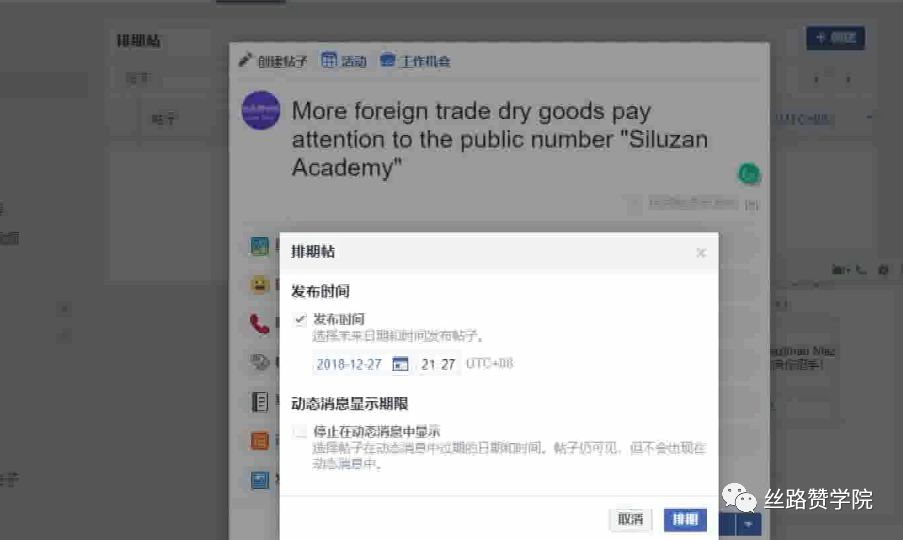 1. Create a Facebook post

Once we open the Enterprise Page, click the "Publishing Tool" below the search bar, click "Schedule Post" below Post, and then click the "Create" button in the upper right corner of the page to start creating the post.
2. Set the post time release time
Create a scheduled post in the same format as a normal post, you can choose text, images/videos, and post ad messages, and more. Once created, click Schedule in the lower right corner to set a release date and specific time period for this post. It is important to note that all scheduled times correspond to our current time zone. So, if our post is for a specific customer to show, be sure to calculate the time to publish.
3. Set a time for News Feed presentations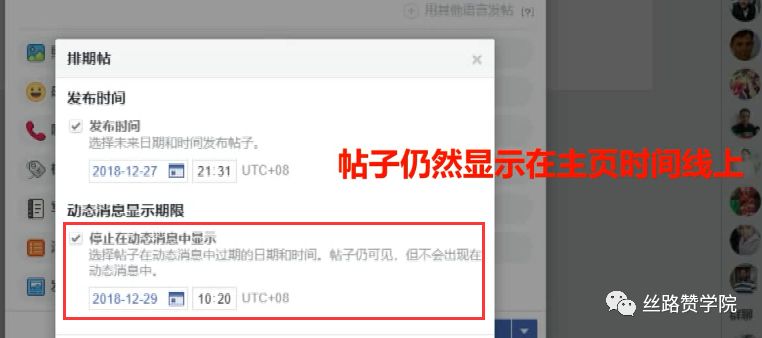 With the Stop Showing in News Feed feature, you can select the date and time a post expires in News Feed so that the post still appears on your Page timeline, but doesn't appear in News Feed. Doing so gives the next News Feed more exposure after it is released at a specific time.

Have you learned anything about how to use Facebook posts? For more digital marketing dry goods, please follow the public number Silk Luzan Academy, we see next.
For more courses visit
Linkedin operates 4 mistakes, have you been hired?

Three steps to teach you to sign up for a Twitter account!
Reception tips for foreign trade fair customers
FindThatLead helps you get a lead mailbox quickly

4 super simple Google search tips
Is your keyword "value" standing firm in the promotion area?

3 simple ways to reduce garbage flow in Baidu promotion
Search Big Reveal Edi: Keyword Performance Metrics - Impressions Share

Search For Big Reveal II: Impressions Share Related Metrics

You must not know the Facebook page quick "plus praise"

A guide on the sending of samples in foreign trade

4 practical tips for collecting customer email addresses

6 tips to increase your YouTube channel subscriptions
---