Facebook: Advertising is our job, and it shouldn't be blocked by software...


Info . . .  Review inge-hot events
Facebook will force ads to be displayed to users on the desktop, even if they use ad blocking software, the Wall Street Journal reported online.


The social networking company said on Tuesday it would change the way ads load on its desktop sites, making it difficult for ads to be detected by blocked software.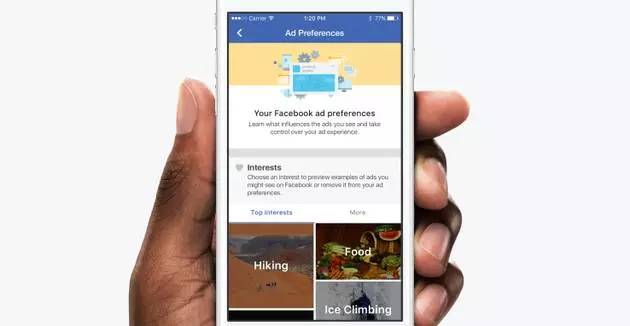 "Advertising is Facebook's job and part of the Facebook experience, and they're not add-ons," said Andrew Bosworth, vice president of Facebook's advertising and corporate platform.


In recent years, more and more users have adopted ad blocking software, especially outside the United States. According to the Interactive Advertising Bureau,Currently, 26% of U.S. Internet users use ad-blocking software on desktop devices. Facebook did not say which desktop users had installed the ad blocking software.


Facebook's move may be at risk of losing some users, but users are more likely to use Facebook on their phones and tablets. Facebook will not bypass ad-blocking software on the mobile side.


In the second quarter of this year, 84% of Facebook's advertising revenue came from the mobile side. Still, Facebook says it has lost some of its advertising revenue on the desktop side because of blocking the software. The threat of the technology is so great that Facebook lists it as one of the big risk factors facing the company.


Facebook's new move will increase the number of ads, but Bosworth says that's not the motive for Facebook's move.


"Adding advertising space is not our motivation," Bosworth said. "We changed the way ads load edtheys more because of the principles of our business. "


Bosworth acknowledged that forcing ads to be shown to people using ad blocking software could anger them. But he saidThe company has invested heavily to ensure that advertising on Facebook's platform is relevant and "uninterrupted." Facebook also offers more ways for users to choose the type of ad they're watching.


In recent months, some ad-blocking software providers have come under fire from the media industry for their business models.Eyeo GmbH owns Adblock Plus, a well-known advertising blocker that charges more than 70 companies for advertising through its blocking tools.


Bosworth said Facebook did not pay any ad blocking companies to allow its ads to pass, and Facebook did not intend to do so.

Editing by Sun Wen-chung



---