Facebook Game Industry Advertising Policy Guide
The head of the show sees game goers keen to build groups, discover games and share puzzles on Facebook, and the game's out-of-the-world merchants are also aiming for the power of Facebook to connect the world, posting game ads on Facebook to attract more players. However, the helmsman wants to remind the vast number of game merchants that high-quality Facebook game ads can help each game advertiser reach the world's high-quality players, the best advertising costs in return, and poor advertising often counterproductive.
So how on earth can you create a facebook game ad that is both compliant and beautiful? Don't worry, this time the helmwill will be fond of the "game industry advertising policy guide", for you to explain the game ads when each step of the notes, will certainly help you!
First, put the basics right
As the saying goes, "The high-rise rises flat", no matter how beautiful we create ads, we need to do a good job of basic work, Facebook ads are no exception. First, all the graphics you use in your ads must be consistent with Facebook's value synod and user experience. In this way, you can not only have good and lasting goodwill, increase consumer trust, but also improve your advertising relevance score on Facebook, get a higher chance of winning the bid and lower bid price.
Second, as an advertiser, you are solely responsible for complying with all applicable terms, policies and guidelines, includingCommunity CodeAndAdvertising Policy(This guide does not fully cover the above.) These advertising policies require that the language used in advertising not offend, humiliate, bully, threaten, or impersonate anyone. Ads may also not express or imply(including directly or indirectly) the characteristics of the user, including race, religion, age, sexual orientation, gender identity, physical or mental health status, criminal record, name, or union membership. Of course, more of the content needs to be examined by advertisers themselves.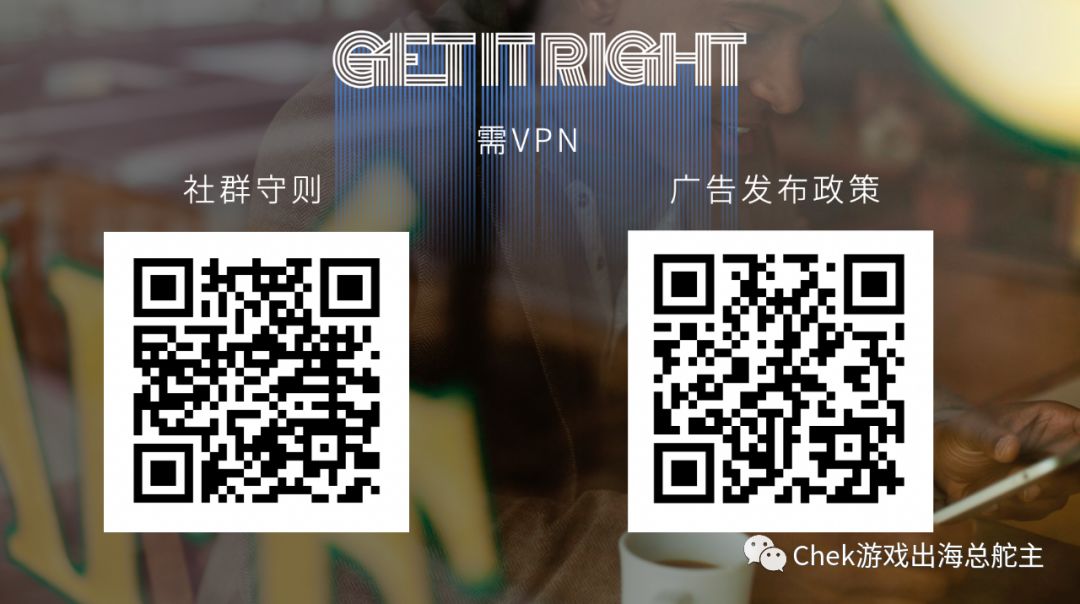 What is the workings of Facebook's ad policy review?
"Grinding knife does not cut wood" by mistake, game advertisers if they understand The relevant Facebook advertising policy review mechanism, you can reachto do more with less. Simply put, Facebook Ad Review has two core principles:
Business models, i.e. business models run by advertisers, need to be applied to Facebook;

Users' reaction to ads that ads should help improve the user experience.
Facebook's two primary purposes of ad review are:
Ads can and should help improve the experience of Facebook users;

Advertisers and their ads must not undermine the trust between Facebook and its users.
So it's clear that Facebook is very focused on the user experience, including the fit with advertisers. Game advertisers can create safe and beautiful Facebook ads by carefully reviewing all of Facebook's ad publishing policies and doing the basicwork. Now, let's take this consensus to learn more about the points of each step in advertising.
 Clearly and clearly state the products/services you offer
Ads must clearly and clearly state the company, product, service, or brand they promote, as well as the nature of the services they provide, such as direct access to certain content or a subscription service. Text-connected floor pages also need to present the authenticity of the product, to help consumers create reasonable expectations.
Do not use offensive language
Ads must not contain indecent terms and must be used in symbols, numbers, and letters.
Avoid misleading or deceptive content and claims
The text, images, and videos of the ad must not contain false, deceptive or misleading content and claims. For example, the ad text mentions "game tips" but the jump-on-the-ground page contains irrelevant Test cricket questions.
Details of creative material considerations
 Do not use images or videos containing adult content
This includes suggestive sexual activity, suggesting nudity, showing too much skin or cleavage, postures that contain sexual cues, or focusing on individual body parts, even if their nature is not explicitly pornographic.
 Do not use creative material that can be scary or frightening
Such ads contain sensitive content and often cause negative reactions from the audience. Prohibited images include, but are not limited to, targeting users at gunpoint, excessive blood/blood clots, excessive violence in comics, death, self-harm, car accidents, etc. Domestic gaming companies' fearsome material violations are particularly common and deserve more attention from their partners.
 Do not use misleading buttons
Advertising images should not mislead the audience into thinking that the ad has additional features. We recommend removing the Start button or making an ad similar to a video screen or any other button, fake notification icon, check box, radio button, or button that implies multiple options/actions, mouse cursor, and so on.
 Facebook References/Platform References
Ads should not violate both brand guidelines when referring to Facebook or Instagram. Advertisers may not imply in ads that they have a partnership, sponsorship, or certification relationship with the Facebook or Instagram brand, including, but not limited to, the use of elements that characterize both (such as likes), the use of the all-English lowercase letter "Facebook" when referring to Facebook, Use the Facebook or Instagram logo as an old logo, combine any element of the brand with another company name, tag, or other generic name, and so on.
Do not add too much text to a picture
The image text of an ad includes text that is overed to a photo or illustration, a text logo, or a watermark that appears in an ad image, as well as text in a video thumbnail, and text from a picture used to promote a Page cover photo or home page photo. Too much text in your image can cause your ad to reach fewer people or even run it.
It is worth noting that screenshots of game screens, images containing legal texts such as "Terms and Conditions" may become eligible exceptions, while text logos, watermarks, and numbers may not be approved. Therefore, try to put most of the text in the ad text area, or use a smaller font and reduce the amount of text. Of course, Facebook also offersThe appropriate tooland guides to help you reduce picture text.
Ads must not contain floor-to-ceiling pages that do not regulate operation

Landing pages must clearly and accurately reflect the products or services you promote in your ads
Landing pages must be able to function properly in all browsers; floor-to-ceiling pages that are limited to some areas may prevent your ads from passing; landing pages must not direct users to pages under construction or incorrect pages; and landing pages must not trigger pop-up or back-to-back ads when they are open edgy or back Landing pages must not automatically start downloading software or starting malicious programs, spyware, or requiring additional installers or apps to open content, and so on.

Audience targeting considerations
If you're using targeting to serve your ads to your custom audience, you'll have toTerms apply

Targeting options may not be used for the purpose of discriminating against, harassing, soliciting or defaming users, and may not use predatory advertising.
Of course, if you think your ad has been misjudged, you can go toFacebook Help CenterThe appropriate Facebook Advertising Policy team will review your complaint and handle it appropriately.
Today, we have a preliminary overview of Facebook's advertising policy review operation mechanism, but also on the ad text, creative material, landing pages and audience targeting considerations. I believe that you game advertisers must be the top, benefit. But the vast Facebook advertising policy is not an overview, in order to create the most suitable for Facebook, the most eye-catching ads, advertisers must be more "hard work" on Facebook advertising policy, after all, only do the right, can do a good job!
You can learn more about Facebook's advertising policies by:
Blueprint Network Training Courses 

Facebook's Ad Policy Summary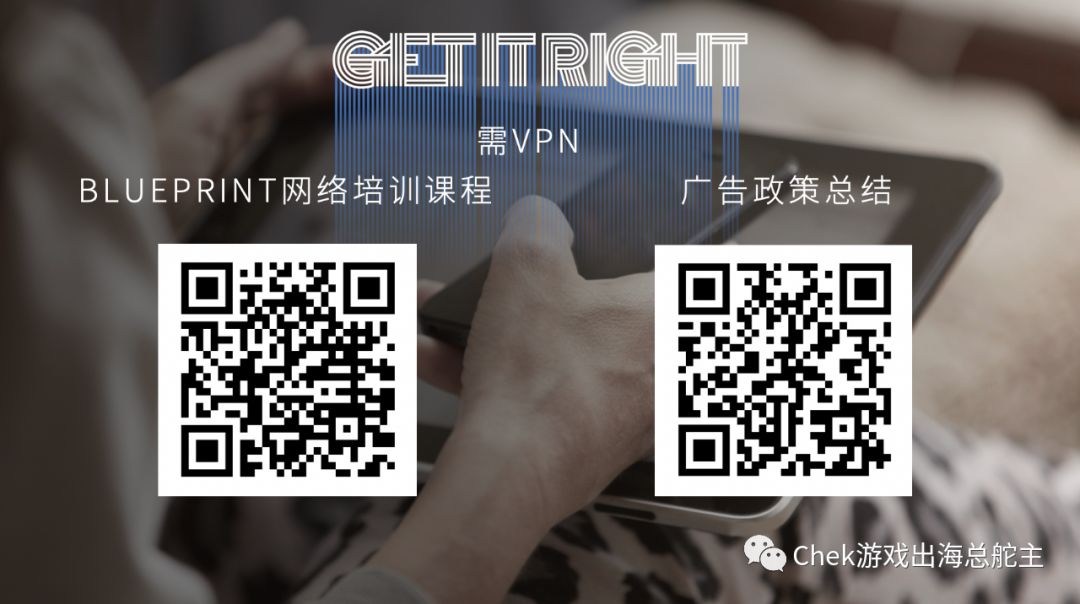 ---