Facebook's ad business continues to grow strongly, undaunted by 'Privacy Gate' incident
The new quarter of 2019's U.S. stock earnings report has kicked off, here the global tech giant's new earnings are the most attention, especially after many U.S. companies into 2019 stock prices are doing well, investors want to know which giants' stocks in the next priority investment.FaANG, the top five most popular and best-performing technology stocks in the U.S. market, is naturally a top priority.
On April 24th, social giant Facebook released its first-quarter 2019 results.According to its earnings figures, Facebook's revenue, net profit and user size all outperformed market expectations, and the quarter's earnings were a bit of a stretch.Facebook's shares jumped 8 percent after the news.
Since last year, Facebook's share price has evaporated in a spate of privacy breaches around the country, triggering a major public opinion crisis.As we enter 2019, Facebook faces new challenges, and it's critical that it can continue to grow at a good user rate.By reading Facebook's new earnings for the quarter, the Research Institute helped to get a more objective picture of whether Facebook still has room to rise.
Facebook's new earnings revenue growth exceeds market expectations Ad revenue growth is a bright spot in earnings reports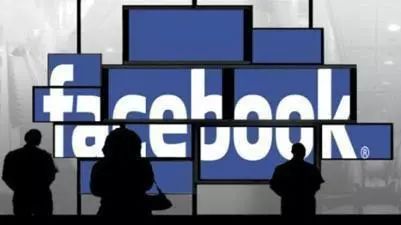 The results showed revenue of $15.08 billion, better than expected of $14.98 billion, up 26 percent from $11.97 billion a year earlier and a 25 percent increase expected, but still the slowest quarterly revenue growth since the company's IPO in 2012.Profit for the quarter was just $2.43 billion, compared with $4.988 billion a year earlier.As a result of regulatory investigations, $3 billion in legal expenses were recorded, with a final loss of up to $5 billion.
Despite the gains and losses, Facebook's new results show that it has exceeded market expectations in core data such as revenue, net profit and user size.Analysts had previously forecast first-quarter revenue forecasts of $14.97 billion, up 25.1 percent from a year earlier, while EPS had expected $1.66 a share, down 2 percent from a year earlier.However, expectations for EPS have been rising since the end of January, from $1.56 per share to $1.66 per share.
In particular, the growth of the advertising business has been a big focus on earnings, with Facebook's management understood to have added a share of advertising to its Instagram feed in the first quarter, which will again beat expectations.Facebook's share sledding on positive news.
On the user side, Facebook again posted a quarter-on-quarter increase in the quarter, further increasing the size of its monthly live users.In comparison with the size of users in the previous quarter, it averaged 2.38 billion yuan per month in the fourth quarter, higher than the expected 2.37 billion;The number of daily live users was 1.56 billion, which was fully in line with expectations.The number of users not only increased by 8% YoY, but also showed an upward trend.
Facebook's North American user growth remained stable during the quarter, although the strong growth of overseas users has allowed it to break new ground in its monthly live subscriber base.Among them, the user's ARPU growth is obvious, especially in Europe and the United States, the performance of ARPU is also good quarter-on-quarter performance, under the premise that it is not difficult to understand why Facebook in this quarter's advertising revenue performance.
For Facebook, the results only show that it did well in the first quarter, but it's also important for the social giants to address the immediate problems that, after all, can have a big impact on its stock price performance.In the eyes of the U.S. Stock Research Institute, the future of Facebook in the development process can not be taken lightly, the following challenges remain its difficult to avoid.
While Facebook's new earnings report is disappointing to investors, from an objective point of view, it will still face some challenges and obstacles to its future development.In the view of the U.S. Stock Research Institute, the following aspects will affect Facebook's share price performance in the future.
First, Facebook platform is suspected of breaking the law and faces regulatory and fines in key markets in Europe and the US
For social platforms, business revenue, in addition to the main ads, is also likely to use user data, which Facebook should be the trip to the murky water.The importance of the European and American markets to Facebook is self-evident, its large user size users are highly viscous, and more importantly, their ARPU consumption capacity is also high, which is also favored by advertisers of the user base.
In this important market, Facebook has unfortunately been subjected to regulatory and fines from government agencies, and the negative impact has been enormous.Facebook's troubles in the UK go back to last year's "Cambridge Datagate," according to the research agency.Media exposure Cambridge Analytica improperly obtained 87 million user data from Facebook and used data analysis results to accurately push ads to influence the U.S. presidential election.After an investigation, a member of Britain's parliament accused US tech giant Facebook of being a "digital accomplice" who knowingly violated anti-competition laws and violated user privacy data and should be immediately regulated by law.
On October 2 last year, Facebook announced that it had hacked into the accounts of more than 50 million users.The Wall Street Journal says it could fine Facebook up to $1.63 billion if it finds it has violated the EU's strict new privacy laws.In the U.S., Facebook could also face the biggest fine ever imposed on a technology company by the FTC.For Facebook, such a high fine would not be a small sum for Facebook if it was found to be illegal, and more importantly, it would face tighter regulation over its development in these important markets.
Second, Facebook has seen multiple privacy breaches, and users' distrust of the platform will increase
In addition to using user data to secretly profit from being targeted by government agencies, repeated user privacy breaches on Facebook's platform have increased distrust among hundreds of millions of users.For users, the more time they spend on Facebook, the more extensive the content is, which could lead to their information being collected by the platform after various commercial, typically belonging to the platform "sold."
The New York Times previously obtained a hundreds-page internal Facebook file, a complete transcript of Facebook's 2017 internal tracking and sharing of platform data with partners.Facebook has had years of data trading relationships with these companies, and it has provided some large companies with more interfaces beyond user privacy access rules.The big companies involved in the deal are Apple, Microsoft, Amazon, Netflix, and so on.
Most critical is that Facebook's privacy concerns have not been resolved since the Cambridge leak last March.Last June, Facebook sent a notification to 14 million users that private posts they posted that were visible only to friends were actually visible to everyone because of a software vulnerability.Last September, Facebook again sent a notification to users that hackers had taken advantage of a feature called View as that allows users to view information displayed on their home page from a visitor's perspective, and that the vulnerability involved 50 million users.
For users, Facebook has no way to fundamentally address the issue of user privacy being compromised, which means that each user could face such an event.Once user privacy is compromised on the platform beyond the user's acceptance, Facebook has not taken a good solution to protect users' privacy information, and it will be more difficult for Facebook to continue its user growth in the future.
Third, Facebook is losing ground among its younger users, and snap and tiktok are having a big hit on it.
According to Facebook's earnings report, its users are indeed huge, and other social platforms are far from rivals.Facebook's four main apps - Facebook, Instagram, WhatsApp and Messenger - are not likely to spend the same amount of time on all four apps, despite the fact that each has built up a lot of user size. There are also issues between people like Facebook and Instagram, after all, young users might choose one.
And for Facebook, in addition to its social rivals such as Twitter and Snap, its emerging short video platform in the past two years has managed to steal a lot of young users.For Facebook, the rapid growth of the up-and-coming show is also a hidden danger for it, after all, the platform's advertising revenue is also growing year-on-year.For advertisers, in addition to the size of the user will also consider the user base, which platform is more favored by young users, advertising will be more strong.Despite its more than 2.7 billion users, Facebook does not have an absolute advantage in the field of young users.
TikTok, a short video platform, became a favorite of many young users, and last October, tikTok, the global short video app, became the most downloaded app of the month in the United States.TikTok downloaded more downloads last month than Facebook, Instagram, Snapchat and YouTube, according to data released by marketing app agency Sensor Tower.In addition, TikTok ranks first in the U.S. market in terms of installed volume.
At present, TikTok covers more than 150 countries and regions around the world, the number of active users has exceeded 500 million.TikTok has been at the top of the local App Store or Google Play list in Places Japan, Thailand, Indonesia, Germany, France and Russia.For Facebook, the rapid development of these platforms, in fact, more or less will have a certain impact on it, how to attract more users in the future to increase the stickiness of users on Facebook is still key.
Fourth, WhatsApp still faces commercial difficulties, following WeChat's commercialization in the short term
Facebook's $19 billion acquisition of Whatsapp also caused a stir in 2015.While the acquisition of Whatsapp has added a tiger to Facebook's social camp, it is only that it has not been a big surprise to Facebook on its commercialisation path.In August 2018, it was announced that it would use WhatsApp Status to put ads on its platform.WhatsApp Status is a simple stream of content in its app, where users post content on WhatsApp Status and disappear after 24 hours, similar to Facebook, Instagram and Snapchat's Stories.
In addition, WhatsApp will launch a business API account to help advertisers reach target users on WhatsApp, while allowing advertisers to run ads on Facebook so they can talk directly to their target users on WhatsApp.The three measures are expected to open the way for WhatsApp to become a cash-out.As things stand, WhatsApp's advertising isn't growing at a rapid pace.
Compared with Tencent's WeChat, it has a lot of potential for advertising revenue, in terms of commercialization, WeChat has made a lot of attempts, such as advertising, games, payment, purchase, small programs and so on.Tencent's advertising revenue was RMB17 billion in the fourth quarter, up 38% year-on-year.Tencent said its social and other advertising revenue rose 55 percent year-on-year to 39.8 billion yuan, up 44 percent from a year earlier, driven by WeChat's friends circle, small programs, QQ watchers and mobile advertising alliance.
WhatsApp is a tangible place with Tencent's WeChat, but the business model is still very different, for Facebook to use WhatsApp to achieve a major breakthrough in business realization is still difficult, in the short term it is difficult to see the obvious results.
While Facebook does face a lot of negative news, as a company that has built a strong moat in the social arena, many investment institutions are confident about its future.According to the U.S. Stock Research Institute, why Facebook still has some growth potential in the next few ways may be the reason for the following.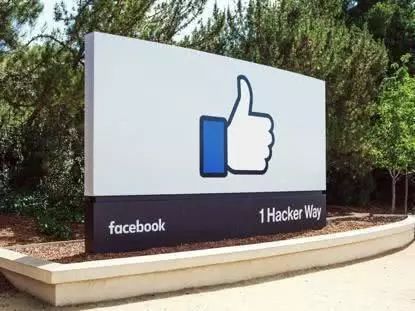 It's a tough situation for Facebook, too, especially as the frequent public opinion crises have had a big impact on its stock price performance, and it's hard to solve these problems in the short term.Under such circumstances, Facebook will need to make a lot of effort to stabilize its share price performance, as things stand, Facebook still has some advantages to continue to boost business revenue, the following points will support its future development.
First, Instagram still has plenty of room for growth, power makers tap new growth potential
Recently, Instagram announced that it will launch a new product capability that will allow users to complete purchases directly within the app.On Instagram, a lot of direct-selling brands are doing a lot of things.It is reported that there are now 25 million Instagram platforms, half of which do not have a website, Instagram is their only digital platform.So they're already interacting directly with customers through Feed, Story and Direct.
For Facebook, if Instagram is really able to set off a new shopping trend in the e-commerce world, with nearly 100 million users on the platform being potential consumers, Instagram can turn this "discovery-considering" behavior into real shopping. In the eyes of the U.S. Stock Research Institute, this is good for business, good for users, and quite conducive to the development of Instagram e-commerce business.
Second, Facebook's profit margin is as high as 40%, and its powerful free cash flow is its moat
Facebook has Wall Street's coveted financial statements, with a profit margin of 40 per cent, and free cash flow outperforming capital spending, growing at an annual rate of more than 20 per cent.Despite the growing political and regulatory risks, which could indirectly expand its economic moat, Facebook's intrinsic ally in the cash source, such as its net cash on its books and its ability to generate large amounts of free cash flow, is extraordinary.In fact, Facebook has grown by 35% in the past year, and there is still a long way to go.
Prior to the investor analysis:Is Facebook still a good stock with $30 billion in annual revenue?Yes, in fact, I think it's very close to the price of a company that owns the finances.Adjusted market expectations could lead to a year or two of volatility, but in the long run, $30 billion in annual revenue and low capital spending remain a reliable business.
Third, Facebook has momentum in the digital advertising market, pushing the layout of the cryptocurrency
With advances in technology and the development of mobile technologies such as 5G, consumers around the world can easily experience the latest consumer electronics in the first place, and the entire consumer electronics market is rapidly evolving to meet consumer demand.By 2022, the global consumer electronics market will reach $169 billion, promising.
Facebook has more than 2.7 billion premium users, including 1.3 billion daily users, and people love to use Facebook to share their daily lives.Facebook is not just social media, it's a powerful platform for businesses to run their businesses.To help advertisers grow their business, Facebook has developed different marketing tools, programs and targeting for different marketing goals, and there is still a lot of room for growth in the digital advertising market.
At the same time, Facebook plans to launch a new digital currency, which means users can send money to contacts through their messaging systems, such as Venmo or PayPal, which can be transferred across borders.Users on the platform can fully use a digital currency, through the Facebook platform to pay the required currency, Facebook only need to regularly publish audit reports, and accept supervision, which will facilitate cross-border, small payments, that is the benefit.
Entering 2019, Facebook has a lot of action to solve the user crisis, trying to restore users' trust in the platform, this kind of action is really necessary, but in the short term is not very realistic.Just for Facebook, how to improve its business revenue in the future remains an important bargaining chip to stabilize its share price performance, and whether it can sustain good business growth again in the coming quarter depends on what big moves it will make this year.
Review of the highlights of the past
230,000 marketers are watching the ad marketing from the media. Focus on the field of Internet marketing, marketing caseexclusive broadcast, hot events sharp reviews.
---