Facebook's advertising policy updates under the influence of the outbreak!
Facebook has adjusted the timing of the questionnaire because of the new corona virus outbreak, which affects e-commerce users' distribution, which in turn affects user feedback questionnaire scores. At the same time, Facebook has made an important update to its advertising policy based on recent examples of violations, and recommends that advertisers look at it in detail!
First, important notifications for Chinese shipping merchants
As Chinese shippers are affected by the new coronavirus outbreak, Facebook will delay sending feedback questionnaires to customers for 2 weeks (starting with the default international delivery time) in view of the potential for delivery delays.
But you need advertisers to focus on:
Facebook recommends that advertisers take the best practices during special times, such as monitoring product inventory, proactively communicating product delivery, communicating appropriately, and following the refund/product cancellation policy. You can start with the following:
1. Set the delivery speed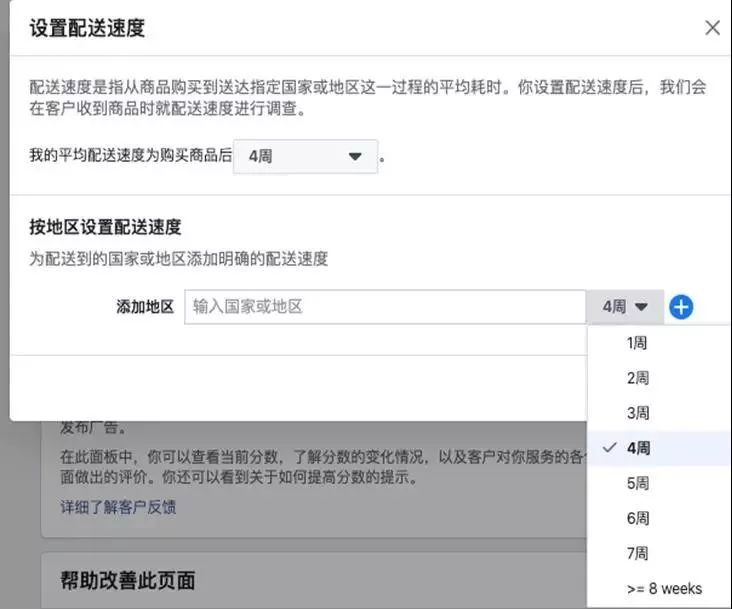 The delivery speed is the average consumption of the process from the purchase of the item to the delivery to the specified country or region.When advertisers set the delivery speed, Facebook investigates the speed of delivery when a customer receives an item.
PS: Under the influence of the outbreak, Facebook will set the delivery speed set by the merchant two weeks after the customer to send a feedback questionnaire, give the merchant enough time to deliver goods.
2. Apply ingress for review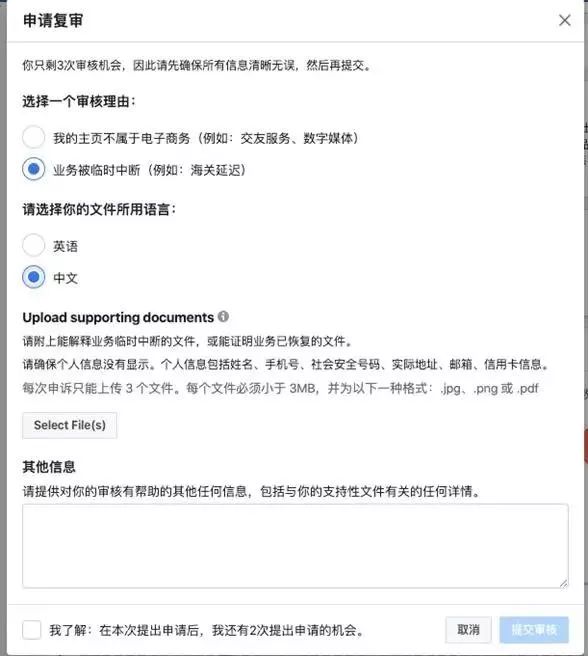 If the advertiser's home page is still being punished for a delivery delay caused by the 2019 new crown virus, please request a review and select the reason for "temporary interruption of business".
PS: Under the influence of the outbreak, Facebook will prioritise review requests for "other information. "In addition, uploads such as "Government-issued delayed resumption of work," "Factory delay notice," "logistics company notice" etc. can be uploaded in the upload support documents section.
2. The latest common examples of ad violations (updates)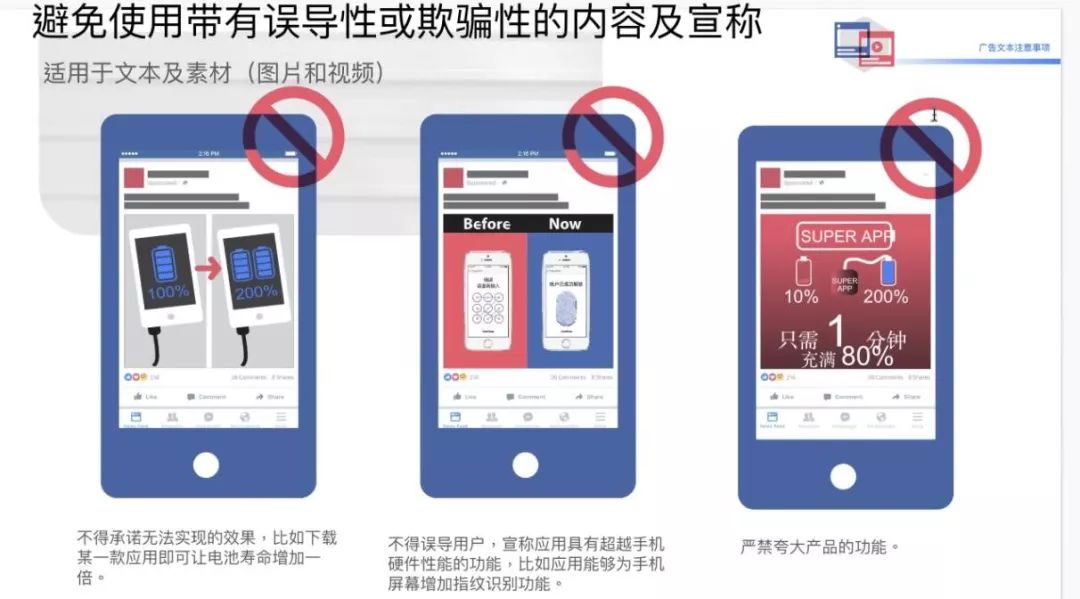 1.Recently commonly misleading content, such as dating app ads, show a user's friend in a specific location on the map. In fact, such a feature is dangerous, and Facebook policy does not allow APP to do so. A personal photo (e.g., a friend circle photo) appears in a dating app ad, misleading users into really finding the person in the photo at a specific location.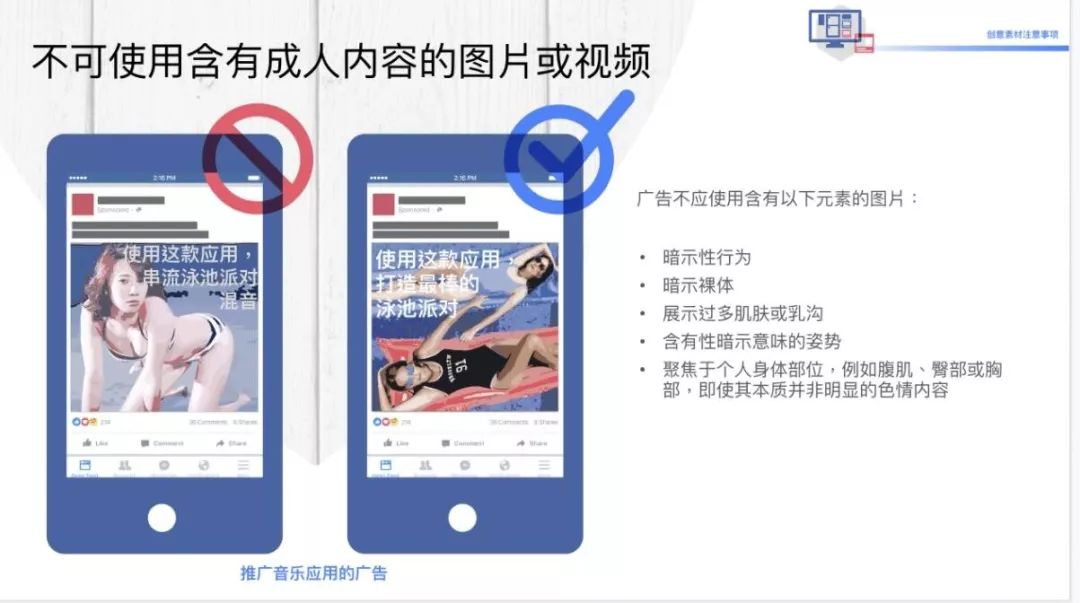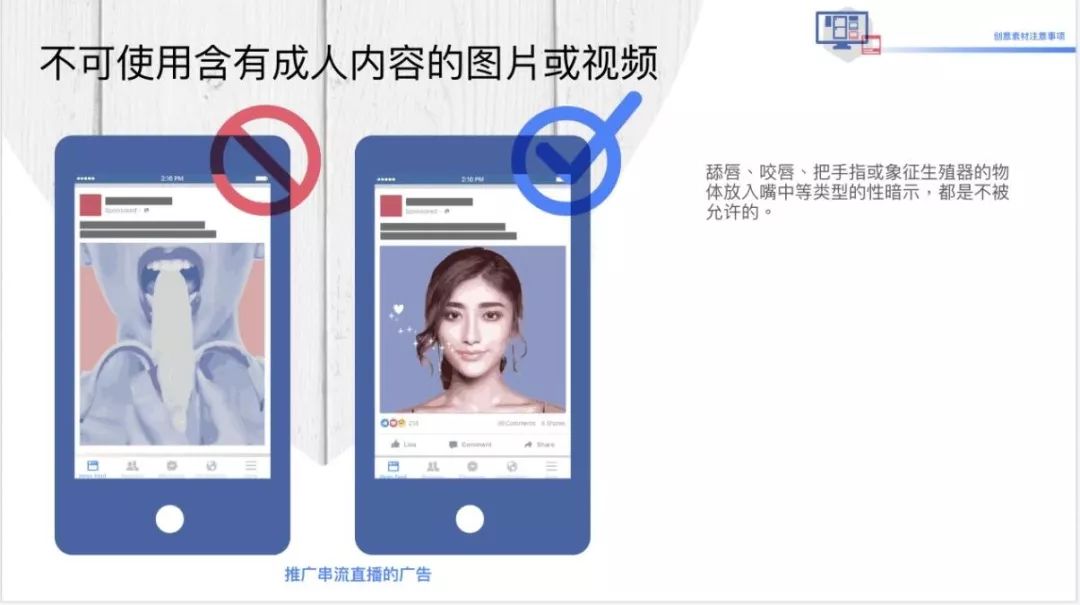 2.Dating dating app or video streaming app ads common women wear exposure, live sexy hot dance, pose sexy lying in bed with users video chat and other sexual lymmes or adult content. Facebook censors such ads, and sexual innuendo involves putting fingers or bananas on their mouths.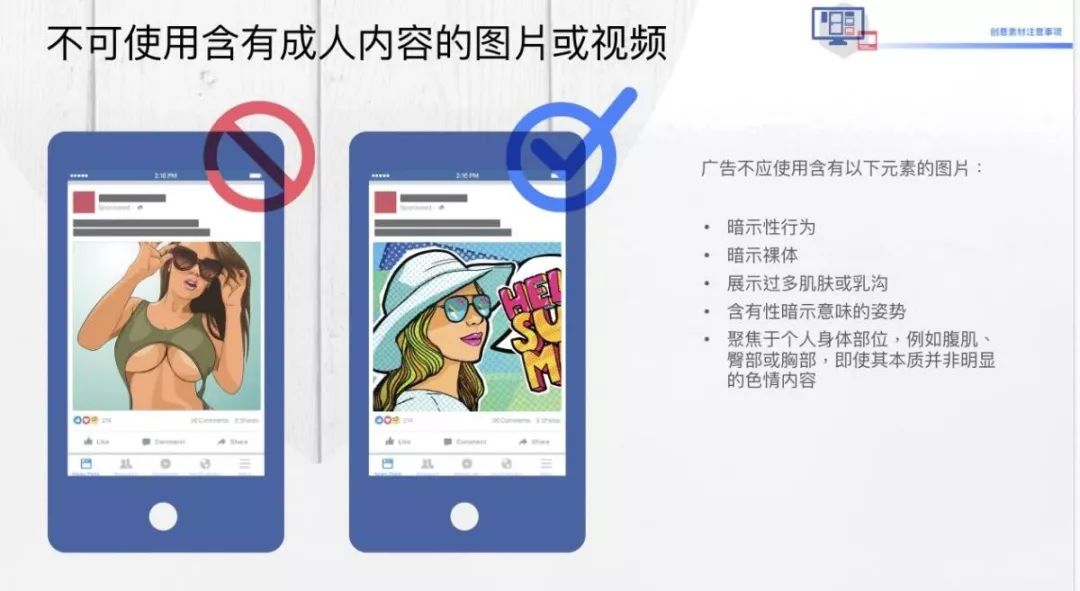 3.In addition to dating apps, game ads are also common adult content, such as Japanese cartoon character sage app ads appear game character skirts (too short/lifted) can see underwear, or game characters wear too exposed (such as too exposed chest).
ThreeRecent NCS Common Violations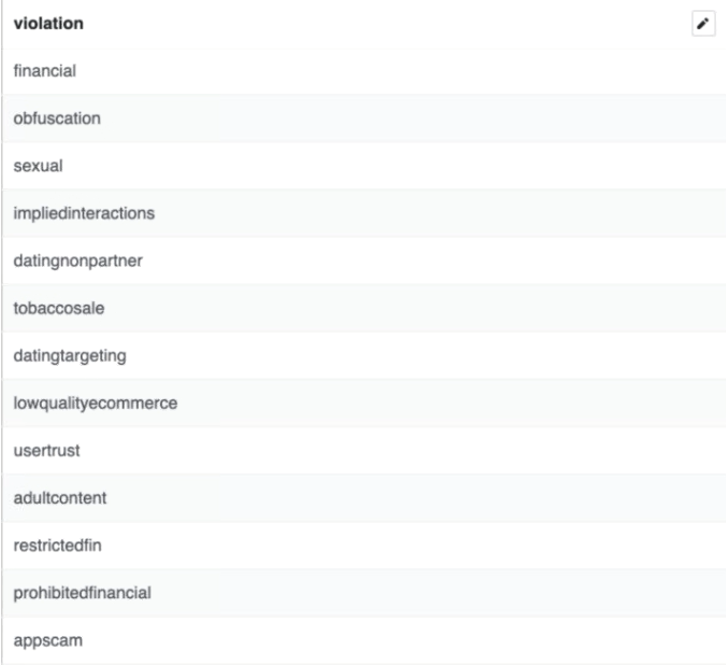 Finance:In the last 2 weeks a large number of violations please carefully review
5 minute quick loan without any documentation - obvious violation
•

Ad video suggests that the name and loan amount can be obtained directly
•

Please carefully app review the text of the landing page - described as an unconditional quick loan;
or description of the get money right away type
•

APP ad idea appears to simulate user input amount - directly click the confirmation application button to succeed in the loan video, implying that any user can loan characteristic amount success
•

Screenshots of the user's personal data directly appear in the advertising idea (e.g. ID card, etc., implying that the submission of id card can be successfully loaned regardless of credit history)
•

Description of requesting sensitive information directly from the user (e.g. scanning identification documents, asking users to provide bank accounts)
•

Promote lending products but not complete Sensitive Targeting certification for relevant ad accounts
Advertisers are reminded that promoting financial and insurance products on the Facebook platform must meet the following criteria:
--- you must fully disclose information on the landing page, including:
•

Clearly mark APR or interest rates on the landing page
•

Indicate the address of the company entity that provided the product on the landing page
•

Term of the loan (not applicable to mortgages)
--- you may not ask users to provide personally identifiable information (PII) on the landing page
•

For example: personal credit card number; government identification (social security number, license number, passport number, military ID card, etc.)

•

Line details (bank account/route number) etc.
•

Advertising of all financial and insurance products and services must be for age groups over 18 years of age only
Comics:
•

The picture is over-blurred and broken in the comics.
•

Deliberately deflated and mosaic female faces in video software
•

The illustrations of the novel are deliberately blurred and virtualized
•

You can't advertise false ratings in your ad text and title (using any symbol to represent a rating of high or low, say five stars, etc. - Avoid advertisers writing their own stars for this game or APP or using any graphical hint ratings to attract clicks) in your ad idea.
•

You can't use emoji symbols, garbled, spaces for text;
Pay particular attention to the format of the discount percentage.
•

Do not mix different language siest and emoticons (e.g. using art fonts with frames, emoticons)
•

Deliberate use of blurry or dark, mosaic filters other images to mask violations
•

Deliberate use of tactics to blur or obscure brand logo/advertising creative important content to mislead users click
Game category:
•

Love story short video shows man and woman getting too close to intimate scene
•

Over-sexy scenes of female characters in character-forming games (obvious violations)
•

In ancient games, female characters have chest and sensitive spot scores
•

In anime games, users can click buttons to choose from intimate activities (strips, etc.) with female characters
•

User first visual reach to touch female breasts
•

Live APP women shake hips or over-exposed footage
•

Game appears bundled class screen
•

Anime game female character stoma chest too low or enlarged chest
On sensitive positioning/whitelist
Advertising to promote financial products
•

Written permission can be requested by the customer himself or by the customer's sales team.
Click on the link to complete the form and get written permission
https://www.facebook.com/help/contact/532535307141067
•

Not all financial products can apply for whitelisting, cryptocurrencies only
•

Joining the whitelist only represents the account qualified to promote financial products, does not mean that the advertisement will not be judged to be illegal or the account will not be blocked, because there may be problems with the creative material
•

If you want to promote financial products with a new advertising account, you will also need to apply for a written license for the new account
•

Financial advertising that does not complete the above steps will be directly judged to be in violation
Ads promoting dating-related content
•

The customer's own request for whitelisting, or by the customer's sales team
•

First you need to apply for whitelisting for each ad account promoting dating-related content, and then set your ad's audience targeting correctly (over 18 years old, single...) )
https://www.facebook.com/business/help/143949649021372
•

Joining the whitelist only means that the account is eligible to promote dating-making-related content, does not mean that the ad will not be judged to be illegal or the account will not be blocked
•

If you want to promote dating-related content with a new ad account, you also need to apply for whitelisting for a new account
Advertising to promote housing, employment and credit
•Account-level certification can be completed in ads manager
Advertising to promote gambling-related content
•

To promote (real money) gambling games, you need to apply to join the whitelist at the following two levels
https://www.facebook.com/help/contact/424273921476550
https://www.facebook.com/help/contact/839680462710872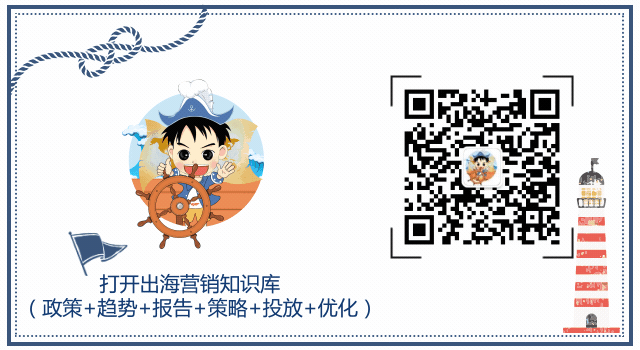 ---