Facebook's principle of ad-serving bidding (above)
Click on the topBlue font, follow us
Facebook ads, the hottest of the year, must not leave Ta outside the station. But there are too many names in it. If you want to do well and master FB ads for children's shoes, first of all, you must understand the principle of the bidding of Facebook ads.
Want to quickly outperform your competitors in your ad delivery? Want to get more exposure and clicks quickly with four or two kilos? Want to dramatically increase conversion rates? Then keep an eye on the recent lying FB launch series.
This article will focus on the following aspects:

Bidding process

Factors that affect the total bid

Learn about three bidding modes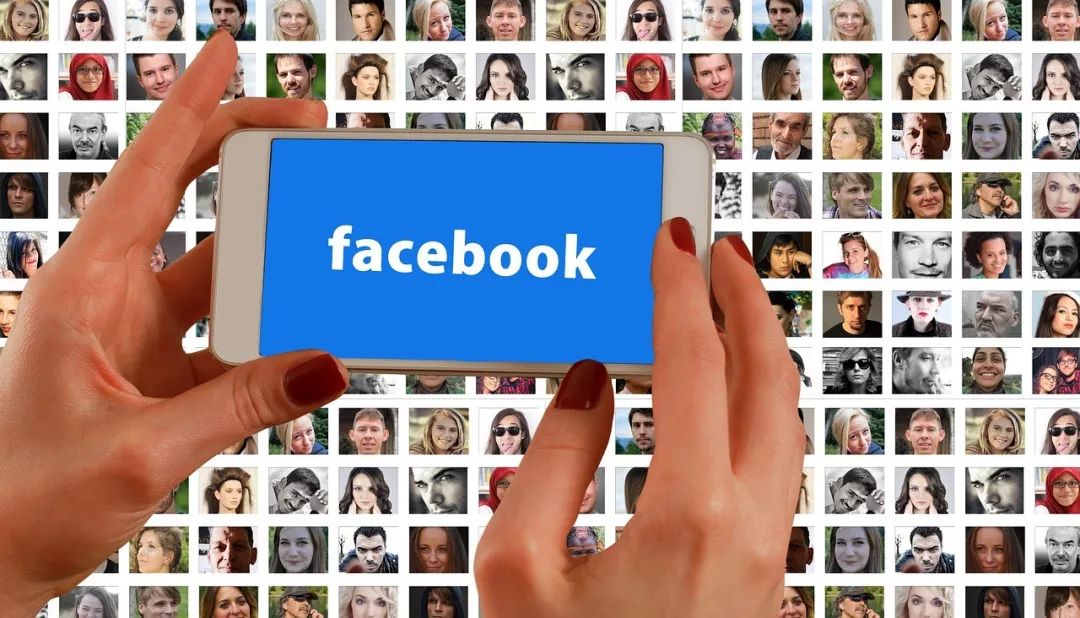 Advertisers want ads to get more potential users or order conversions.When a user meets the criteria for being an ad audience, the auction is automatically launched.Ads that target a group of eligible users are the "participants" in the auction。ThenComprehensive valueThe highest ad will win the auction and show it to your audience。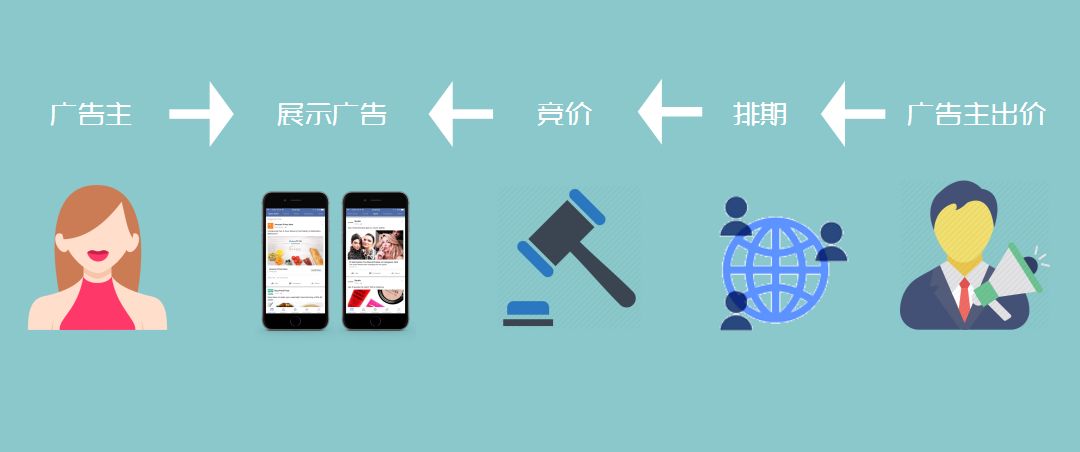 The combined value is not the same amount advertisers are willing to pay Facebook to serve their ads, it is a combination of three elements:
Advertiser Bid

Estimated operating rate

Ad quality and relevance



But if the ad gets a lot of negative feedback, its overall value will be greatly reduced. Or, if a user has expressed interest in the ad you're posting, it will increase the overall value of the ad, which is the total value of the ad.

Your bid for an ad isn't the cost you ultimately have to pay for your ad, you just need to spend the maximum amount to win the ad. Facebook will let you get the advertiser's location and show your ads at the lowest possible price.
This means that if your competitor bids $0.45 and you bid $0.5, you only have to pay $0.46 because you're a penny higher than your competitor's bid.
For example, Facebook has only three ad spaces and four advertisers are bidding, although the actual situation is certainly more complicated than this, here we are simply a simple comparison to understand:
Advertiser A bid: $0,3

Advertiser B Bid: $0,5

Advertiser C Bid: $0,5

Advertiser D Bid: $10



In this case, Advertiser A has little exposure, advertisers B and C may get the right amount of exposure, spending between $0.31 and $0.5, whileAdvertiser D gets the most exposure, and the cost is only a little more than the B-C, about $0.6, not the initial bid of $10.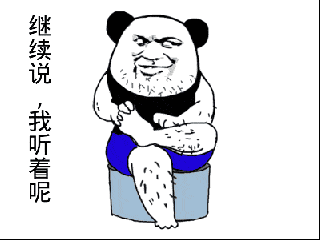 Three important factors affecting the comprehensive value
Bidding during the creation of an ad group can reflect the advertiser's willingness to serve ads, bidding is divided into automatic bidding and manual bidding.

A bidding strategy is a tool used to control expenses. Just as budgeting helps you control your overall expenses, a spot strategy helps you control the cost of a single optimization event. The bidding strategy you choose will tell Facebook how to bid for your ad auction.
Facebook offers two bidding strategies:
Lowest cost bid : When selecting this bid strategy, Facebook will bid for the ad group at the lowest possible single-time optimization cost, getting the optimized events for the ad group, and spend the full budget at the end of the day or at the end of the ad group (or campaign) schedule. And you can also set theBid Cap"This determines the maximum bid amount we can bid for.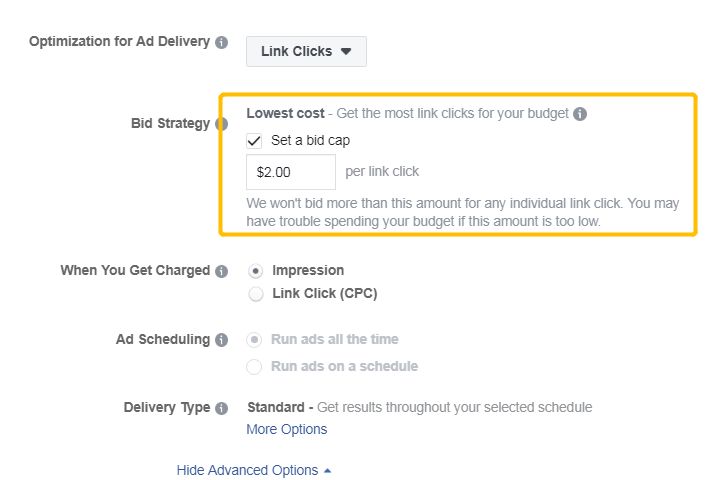 Target expense bid : When you select this policy, Facebook will keep the average cost of a single optimization event as close as possible to the target cost you set while getting the optimization event for you. This policyOnlyCampaigns for marketing targets with lead development, app installs, conversions, or catalog promotions.

Estimated action rates are used to measure the probability that the audience will take the necessary actions in order to achieve optimization results.
For example, if you run ads for your cooking device and optimize your purchase conversion, you might target people who are interested in cooking. However, the relevance of cooking equipment to user interests does not mean that they will definitely buy cooking equipment. That's why we're thinking about estimating the operating rate.
Other wordsIf you want to sell cooking equipment and the system thinks someone in the market needs to buy a cooking device, it's more likely to serve your ads to that person。
In other words, Facebook determines the "estimated action rate" of your ad based on certain factors. If their algorithm predicts a high rate of action behavior for your ad audience, your ad will have priority in the auction.
Facebook will be based on the previousAudience user actions and ad performanceMake an estimate. To help predict as accurately as possible, Facebook suggests that we set a budget and bid high enough to get at least a few results a day (especially for results that occur off Facebook sites, such as site conversions and mobile app events).
Facebook measures the quality and relevance of ads to determine how strongly users want to see ads.

For example, if your ad gets a lot of negative feedback, it reduces the overall value of your ad. If a user has expressed interest in the ad you're posting, it adds to the overall value of the ad.Fb predicts how well or correlated the ad will be with the user's interest when deciding which ad wins the auction.
So how do I know if my ad matches the interests of my target audience?
To this end, FB provides an ad report calledRelevance Scoreindicators help us to measure.
Relevance scores vary depending on the target (e.g., site clicks or video views), and the correlation score is calculated differently. More than ad impressions 500 Ads receive a daily relevance score of 1-10 points.1 point indicates a low correlation, and 10 points indicates a very high correlation.In this way, you know how relevant your audience is to your ads.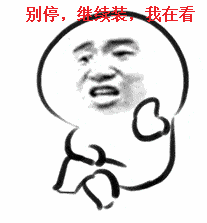 Facebook Ad Bidding Principles
Facebook offers advertisers several key strategies,CPM, CPC, Conversions, Daily Unique Reach, Post Engagement等: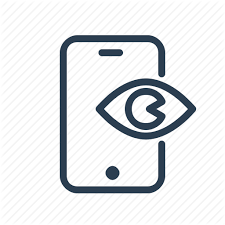 CPM bidding: (Thousand impressions) CPM bid is the bid per thousand impressions, and the amount you bid is the maximum you'll ever pay to deliver 1,000 ad impressions to a target audience member.
CPM is the most unpredictable way to bid, and it's best to use it less, because it's likely to be overbudgeted and not enough in return. Big brands are likely to adopt this model, after all, it can bring a lot of show. If you're not a big brand, but want to create brand awareness by showing it to a broad audience on Facebook, CPM might be a good fit.
Suggested audience size: 0 to 1 million
Fit for advertising goals: CPM ensures ad coverage for advertisers who want to increase brand awareness.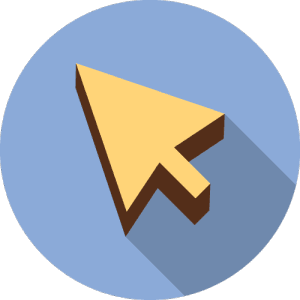 CPC bidding: CPC was once the most Facebook bid strategy used by advertisers, which represents the cost that customers charge each click on your ad, which means advertisers bid on clicks, which means you only pay when people click on your ad. That sounds good, if your ad doesn't get a click, you don't have to pay a dime even if your ad shows tens of thousands of times.
Suggested audience size: 50,000 to 1 million
Suitable for advertising goals: You want users to click on interactions and pay for effective clicks to avoid meaningless ad spending.
Click in CPC is collectively referred to as "link clicks, includes some of the following specific clicks:
Click to visit another website

Click the Ad Call button to go to another website ("Buy Now")

Click to install the application

Click on the Facebook Canvas app

Click to watch the video on other websites
But if your ad has a low relevance score and no one clicks on it, Facebook will soon stop serving your ads. After all, for them, there is no charge without clicks, and instead of that, resources can be given to higher-click ads.
Overall, the higher the click-through rate, the lower the cost per click. The high click-through rate also means that Facebook's revenue will also increase.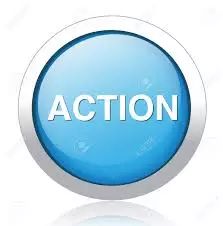 Bidding on Conversion: If you choose conversions, Facebook will try to target your business by targeting your ads to the people who are most likely to be the target people who are most likely to make conversions.
In general, the campaign results in a conversion is the best because Facebook will run ads to the people who are most interested in your offer. If you choose conversion and use manual bidding, you can set up a fee you're willing to pay to promote conversions. (e.g. home page powdering or app download)
If your ad is converted to be off-site, remember to install facebook pixel, or Facebook won't be able to collect results to optimize your ad delivery.
For more exciting recommendations, follow us
---