Free Live - What do you know about Facebook's latest advertising policy?

Time: Friday, March 13, 15:00-16:00 PM
Lecturer: YinoLink Eno Facebook Optimiser Ruby
Live outline:
Facebook's new policy interpretation and considerations;

How cross-border sellers use CBO to help advertisers grow;

A way to respond to Facebook's policy changes.
Suitable for people:
    1. Advertisers who already do business on Facebook;

    2. Small white pitchers unfamiliar with the function and play ability of the CBO;
    3. Cross-border sellers who want to understand Facebook's latest advertising policies;
    4. Marketers who want to adjust their advertising programs for policy changes.
How to register:
 Scan the QR code at the top of the screen, or click on the link to read the original text to sign up for free. If you register successfully, you will receive sMS notification, before the live broadcast will be sent in the form of a live stream link, please register successful sellers pay attention to check the mail.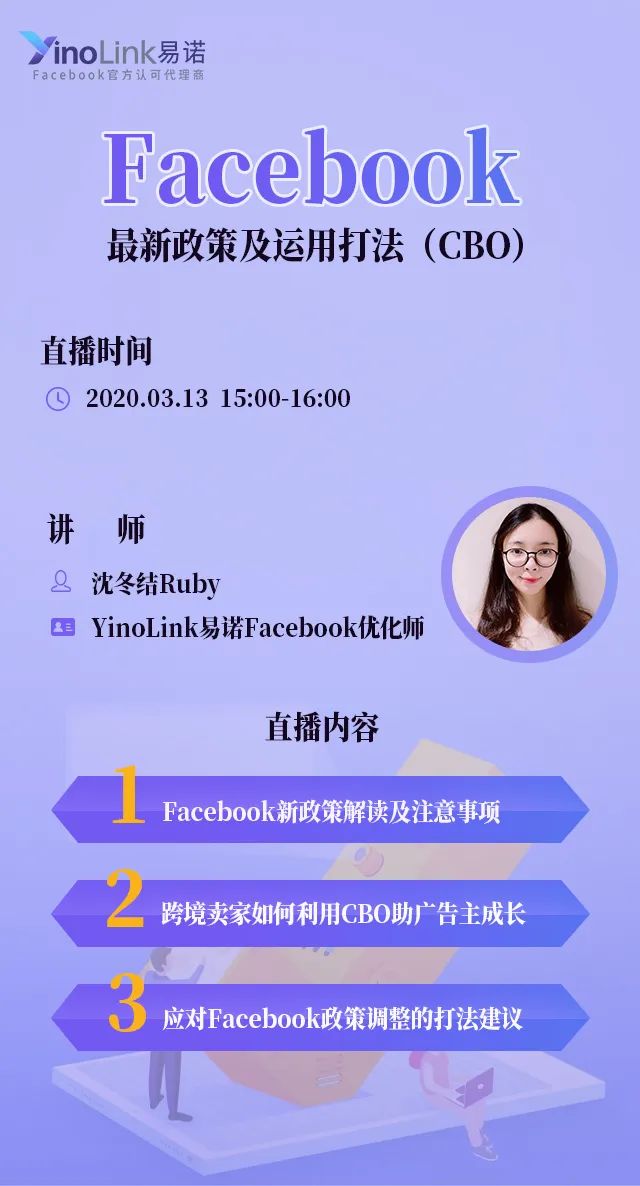 You think that's over?

Nonono, we're going to send it.Heavy welfare!
Facebook's Advertising Guide service class is coming online!
3.20 to 4.24, Every Friday at 3 p.m.
6-issue guide to the sea,Teach you Facebook marketing!
Price: 1888
Right now All for free!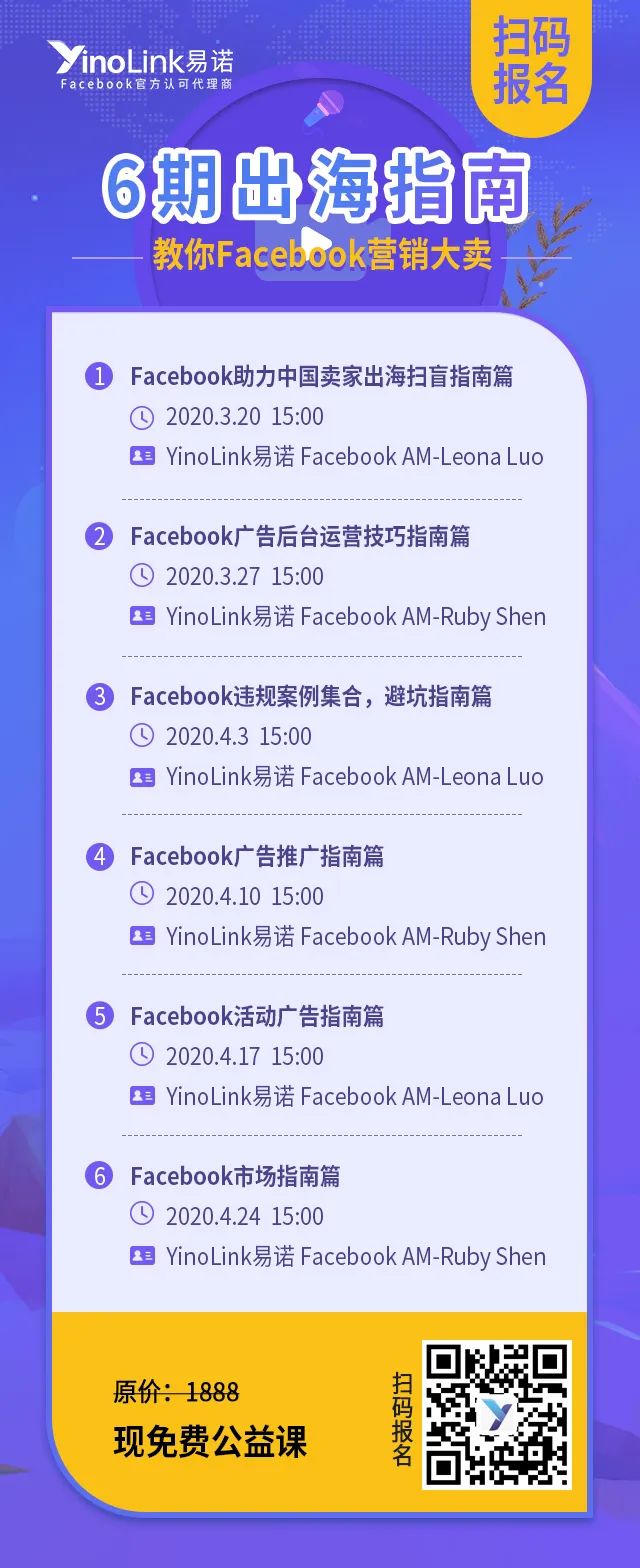 How to register:
 1. Scan the QR code on the poster and fill out the form information;
 2. After jumping to add page WeChat, reply to "guide", small editor will pull you into the live group!
ps: This series of courses can be signed up once without the need to repeat. Before each broadcast, small editors will send a link between the group, interested in learning the seller friends do not miss Oh!

YinoLink Ino
That's the introduction to this live stream.If you have any questions can leave a message to us, or contact WeChat: yinolink, we will help you solve the first time Oh

Poke "read the original text", you can directly register Oh

---