From the desktop to the mobile side, Facebook ad serving and these learnings...

Desktop ads vs mobile ads!
Facebook has a lot of choices of ad types that can be switched between random, but one of the core decisions you have to make is about where the ads are located, not just news feeds, right-hand bars and Instagrams, but also the deeper question: Do you want ads to show to desktop or mobile users? Next, this article describes the advantages and differences between the two platforms, and how to get a big benefit from these two placements.
For Facebook ads, you can usually choose desktop ads, mobile ads, or both. However, many more powerful ad formats will require you to use both formats. Desktop layout allows you to use ads for two different placements: Newsfeed and the right column.
News Feed ads are a major part of Facebook ads. Although it lags behind mixed ad formats, such as video ads, or specific ads," they are often seen as a standard cheap and engaging ad.
At the same time, the right-hand bar ads are usually easy to notice, but less attractive in terms of conversion rates. The right-hand bar contains so much that it's easy for users to ignore ads. As a result, in addition to promotional activities, advertising tends to underperform.
Mobile pages can use mobile news feeds and Facebook-specific ready-to-read text.
Mobile News Feed is the main source of Facebook's mobile ads, powerful and precisely targeted, often the focus of advertisers. That is, Reading is a tool designed for media publishers to publish fast-loading, interactive articles to readers in the Facebook mobile app.
Facebook advertisers can choose to run new or existing campaigns, so that-it-read ads can complement awareness and brand ingress.
Note that both formats have Instagram ad options, but Instagram has always been a highly mobile-focused platform, so even if you can run a desktop layout for it, it's best to run mobile or both.
The trick to running Facebook ads isn't to make a choice between the two, which is why the ad networks of the major social media platforms have a complete advertising structure. Given the structure of your ad campaign, you can consider the different purposes of different types of ads and where these purposes are good for targeting your users.
Consider the desktop layout. What do users do when they use the desktop platform?
In the leisure time at home to browse the Internet;
Planning something at home, such as a purchase or vacation;
Active or lazy work;
Because of the ad blocking service, they may not see the ads at all.
Compare this to the user on the mobile device:
on the way to and from work or to other destinations;
Waiting for a date;
Waiting for the waiter to serve in the restaurant;
Outside, look for a store or restaurant recommendation on your phone.
Therefore, different layouts will have different user intents. In the case of a restaurant, restaurants that want to attract customers often don't run ads on desktop News feeds, because users are more likely to look for food recommendations on their phones, making them more likely to see specific types of ads. On the desktop advertising is usually for the day work or leisure time in the user's subconscious to establish brand awareness. And when they browse the mobile feed when they're out and see the restaurant's ads again in mobile news feeds, they're more likely to convert. So two different ads have two different purposes, and they are aimed at a target user.
The first step: Use mobile or hybrid ads to increase visibility
Mobile ads are great for increased visibility and more engagement among mobile users. What's more, mobile advertising has two different advantages on Facebook. First, mobile ad blockers are much rarer than ad blockers on desktop platforms. Mobile users are more likely to see ads first.
Second, mobile feeds are less cluttered. When you scroll through a feed on a widescreen desktop display, you may casually see two or three ads and everything else: Facebook's recommendations, sidebars with group and page information, snaps, Messenger, and more. So it's hard for an ad to stand out on the desktop.
The main goal of this step is to build awareness through advertising, and it's important to publish ads about the overall value of the brand.
As a hybrid ad format, video ads are a good choice. In general, video is often one of the more popular and popular content on Facebook. If you can attract attention through video ads, it's easier to get the rest of your sales, and your phone's user engagement is usually quite high.
Step 2: Use redirect ads
In some cases, mobile devices may be beneficial for conversion, usually for small products and purchases, in-app purchases, and so on, but in some cases the desktop side may be a better choice. One of the big drivers is the long-term distrust of mobile devices. People are unsure whether they want to entrust payment information to mobile apps or mobile sites. So when you really want to get converted, the desktop is the platform you choose.
Your mobile ads communicate brand and product ideas to potential customers during their commute and waiting. The key is to use redirected ads, not only to target users with desktop ads, but also to build an audience with mobile ads, explicitly targeting those who click, participate, and browse ads or take other actions.
Redirectingis the key to an effective advertising campaign, and by repositioning your target audience, you can engage them and guide them more deeply in your sales channels. But the final conversion also depends on the product and purchase decision, but by redirecting you already have enough opportunities to guide them to buy.
Often the key to successful remarketing of desktop advertising is timing. You almost need time to make sure your desktop ads appear to your target audience.
You can see that desktop use is usually during the day or during business hours, but many conversions don't occur until night. This is often because users rarely have the opportunity to make purchases during work hours, and more likely to be home.
Also, it's important to note that many ad bits work only if both desktop and mobile devices allow. Messenger ads, for example, are only available to people who use your brand of Messenger, and because Messenger is both on and on mobile devices, you can't break it down. If you have a lot of people contacting you, consider using Messenger ads.
Ultimately, whether it's platforms, Messenger, News Feed, or audience networks, the importance of the desktop and mobile side can be said to go hand in hand. You need to choose the right placement for your ad goals based on your business type, determine which segment audience you want to reach, and understand which part of their sales channel and which messaging comparisons will appeal to them.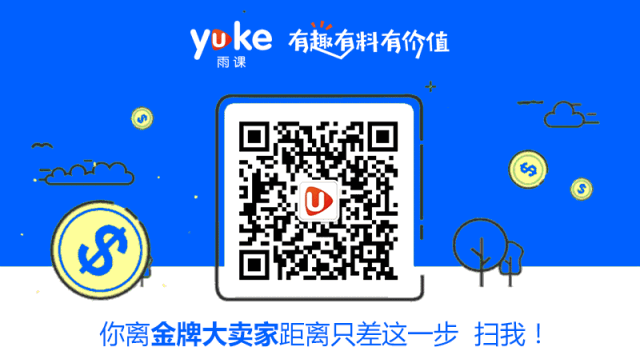 Since the stamp"Looking at it"After that, all the way down the list.
    👇👇👇
---