How can Facebook creatives be optimized?

The material doesn't work, it doesn't move.
See a lot of people run ads do not care about the material, feel that advertising skills will be on it, but the material is good or bad really very different. There is no shortage of people in the use of other people's home "rotten" material or "a word of hard" material run ads, thinking: "Really not distressed money ah...".
In fact, the key to how effective Facebook ads are is two: one is the analysis of your audience, testing how well you know your audience and how to use tags to find the right audience.
The second is the use of creative material. However, the performance of the creative material is uneven, at this time can only rely on A / B test. If you don't know what your audience likes, the question is whether it's in the picture, the title, the audience, or how it's delivered.
How Facebook Split Testworks
The Facebook A/B test starts with the setup process, in which you create multiple variations of an ad or ad group (Ad Set).
When you've set up your test campaign, Facebook will show your ads to your target audience. Over time, you will be able to draw conclusions based on Facebook ad test results.
You can set up multivariable A/B tests using tools such as AdEspresso or Facebook Ads Manager, or you can manually set split tests in Ads Manager.
In addition to ad elements such as images and ad copy, you can test other important aspects, such as different audience types, where your ads are placed, or your settings. Each variable needs to be tried and tested.
Facebook ads test the structure of campaigns
Facebook ads fall into three levels: Campaign, Ad Set, and Ads.
1) Campaign level
At the campaign level, you can choose between a variety of campaign goals:
Your Facebook campaign goals in turn determine which ad templates, delivery optimization methods, and bidding strategies your ad group will apply to.
For example, to translate a campaign into a target, you can optimize ad delivery for:
Conversions
Impressions
Link Hits
Daily touch rate
If you're not sure which campaign goal you're using, you can create two same campaigns with different goals.
Facebook A/B testing is usually not performed at the campaign level because there are more substantive testing options at the Ad Group and Ads levels.
Therefore, it may make more sense to test various ad elements in one campaign than to test two campaigns.
2) Ad group level
At the ad group level, you can test include:
How to optimize ad delivery
Where the ads are placed
Bid Strategy
Target audience
If you want to test different ad group elements, make sure that each ad group contains similar ads. Otherwise there are too many variables and you won't know which element makes one ad group outperform another, reducing the reference value of the test results.
AdEspresso previously analyzed more than $3 million in ad spending and found that the ad elements that have the greatest impact on campaign performance include:
Country
Precise Interests (Precise Interests)
Mobile operating system
Age range
Sex
Pictures
- Title
Marital status
Landing page
- On... Interest (Interested in)
By creating multiple Facebook ad groups, these audience targeting factors and ad group elements can be tested a/B.
3) Advertising level
At the ad level, you can test what almost everyone who sees your ad can see. This includes:
Types of ads
Pictures or videos
Ad text
Title
Link description
Call-calling (CTA)
"Golden Rules" for Facebook Ad Tests
If you're going to test at your ad level, leave the variables for your ad group and campaign series unchanged.
If you test too many things at a time, the following will happen (you may end up with up to 625 ad variants):
Another problem you may encounter is Facebook's auto-optimization.
That means Facebook will soon start running ads with the highest click and lowest CPC in the entire ad group. However, sometimes Facebook makes decisions too quickly, leaving you with the relevant A/B test results.
To avoid automatic optimization, create separate ad groups for each ad variant and let them run at the same time.
However, you may encounter another problem: the overlap of audiences. This means that the same person will see two ads you're testing for the entire campaign. This is often a secondary drawback to Facebook's split testing problems.
One of the Facebook ad mistakes that novices and seasoned marketers are prone to make is to test everything right away, but that doesn't work.
For example, suppose you want to test 3 different target audiences, 2 ad titles, and 4 ad images.
As a result, you'll get 3 ad groups, each with eight ads. That way, it doesn't make sense to spend thousands of dollars on advertising budgets, and the statistics are useless.
The more ad variations you have, the more impressions you need to collect for your statistics to make sense.
How do I track effective Facebook ad tests?
At this point, you need to focus on the number of impressions of your ad or ad set, not site visits, the total number of ad clicks or conversions to your campaign per ad or ad set, not the number of conversions to your site.
In addition, the ad must wait at least 24 hours after it is published before the split test results can be evaluated. This gives Facebook the time to optimize your campaign (so you may have to wait longer to collect enough results).
Facebook says its algorithm will take some time to get your ads running correctly:
"When we started running ad sets, we didn't have all the data we needed to run ads when your campaign started or after you modified them. To get this data, we need to show ads to different types of audiences to see who is most likely to bring you optimization events. This process is called the learning phase. "
There are no strict rules on how many Facebook campaign results are required to generate a test report, but it is recommended that each variant collect at least 300 to 500 clicks and have at least 10,000 impressions in the campaign before generating the report, so that the test results make more sense.
How much is a reasonable budget for Facebook's split test?
How much budget does it take to do the A/B test on Facebook? This depends on the situation.
To calculate the expected cost of your Facebook split test campaign, use other campaigns as a reference. That is, what is the average conversion cost per conversion for your existing campaign? Use it as the basis for your calculations.
Suppose you want to test 3 different target audiences, with an average conversion cost of $3.50 per conversion. As mentioned earlier, each variant requires an average of 300 to 500 conversions to obtain reliable test results. Therefore, you may need an advertising budget of 3 x 3.5 x 300 x $3150.
However, if you find that one variant is significantly better than the other, you can discard continuing to test the variant and use the remaining budget for another split test to confirm the results or test the new variable.
In addition, as to how to set up a/B test, test what to test, let's put in the next update to say.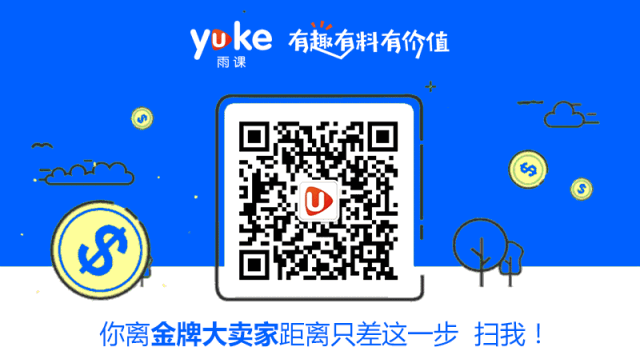 Since the stamp"Looking at it"After that, all the way down the list.
    👇👇👇
---