How can I take fewer detours in your Facebook mobile game ads? (front/mid/late)
High-quality Facebook game ads help each game advertiser reach the world's top players and get the best ad spending returns, while poor ads tend to backfire. 

Papaya Papaya Mobile is Facebook's officially recognized agency and has a wealth of experience in running Facebook ads. This article will show you, one by one, from all stages of the game lifecycle, how strong a high-quality game ad delivery strategies work and which ad products apply to each link.
Before release - attract attention and stand out
The goal of this phase is to differentiate your gaming applications from the competitive online marketplace.
To do this successfully, you must focus on building brand image and influence.Before the game release, the most should be done to take the lead in brandpromotion activities, for the game publicity campaign, gather popularity.
 Many players will be better off because of the appearance of the game. At this stage, you can useFacebook's "Photo Ads"Highlight exciting game features, characters and play.
 Drops can contain 5 photos"Carousel Ads"Choose"Call to Action Button", display different game elements to stimulate the player's interest.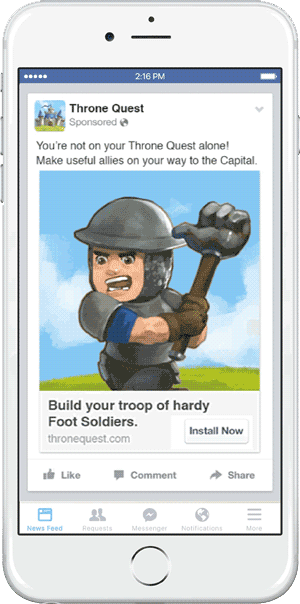 Use"Video Ads"Show off a short trailer or a great game. Facebook will automatically optimize your ads based on the primary goal you choose. Remember to include the appropriate call-to-action button in your ad.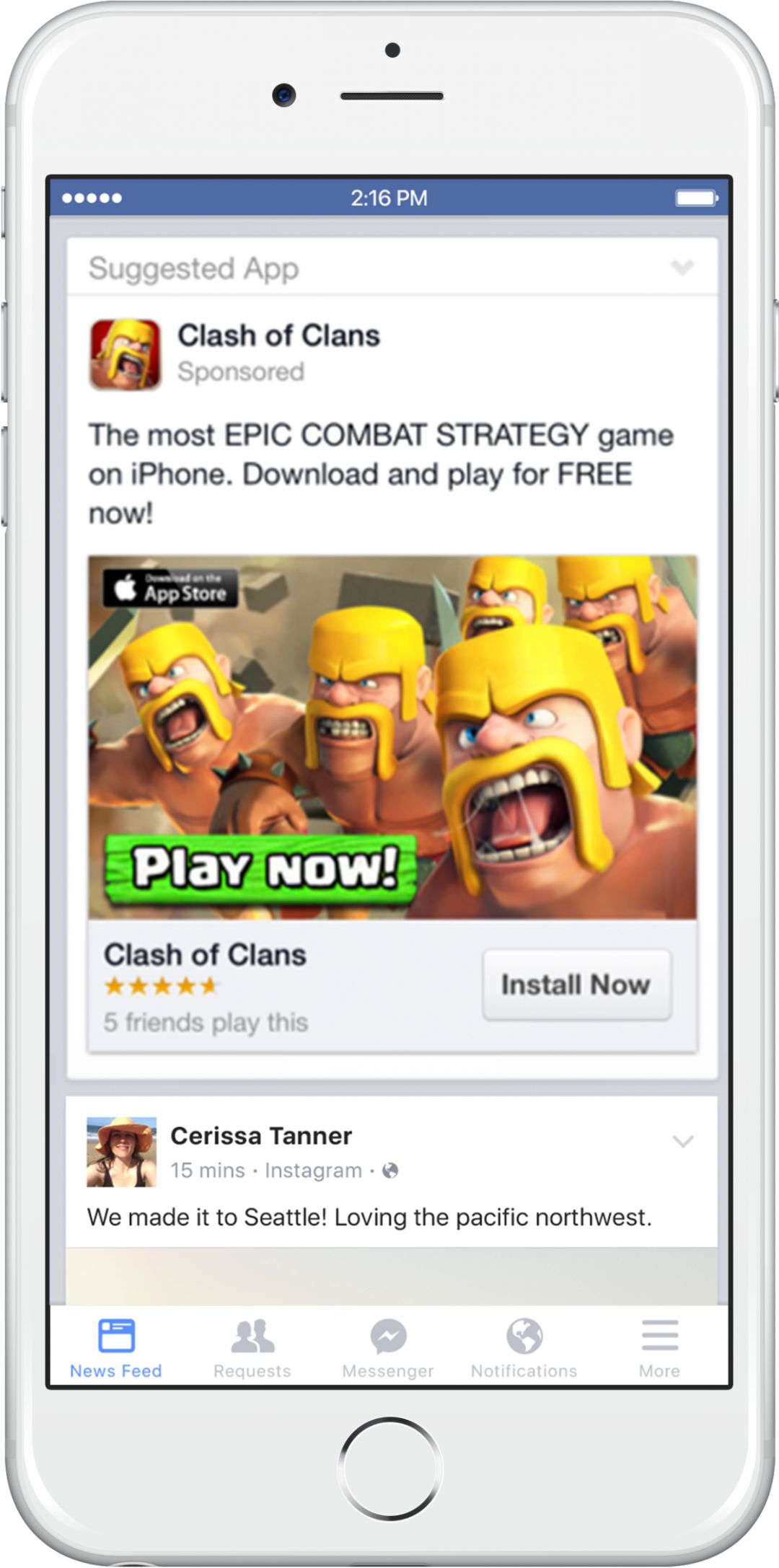 Next, use theAudience Analyticsto gain insight into your target audience, such as demographics, lifestyle, hobbies, and shopping information, to deliver more targeted advertising content.
Release period - everything is ready, ready to go
You've invested countless days and nights to design, develop, test, and refine your gaming applications. Now everything is ready, just wait to release!
Your goal at this point should be to attract users to discover and download your app. Once you've attracted users to download your app, you'll get a deeper understanding of your players.
 Apps install ads in News FeedYou can direct your player to the Store to download your game. Apps that test photos, videos, and carousel formats to install ads for best results.
PassAudience AnalysisGet to know your target audience. You can better understand them with the data you accumulate in your pre-release promotion.
Your user base will grow. Once you have collected data to a certain extent, you can take advantage of theSimilar audienceFind new users similar to the most valuable players.
Make the most ofCoverage and Presentation Frequency Tool。 Buy predictable independent reach for your campaign and control the frequency of presentations to reach the right people in your target audience at scale.
Long-term - stimulate interest and sustain players
Complete funnel marketing is a cumulative process.After the above phases 1 and 2 efforts, the focus should gradually shift to sustaining the player's interest.
Letting players love your game all the time is the ultimate goal. To that end, every effort must be made to maintain their utilization rate.
 Create a custom app eventto learn about the player's interactions with the game. You can also choose to automatically create custom audiences toApp usage adsPrecision retargeting people to serve ads.
 App usage adsIt continues to stimulate the player's interest. When the player clicksNews FeedAds in , they'll jump to a specific location in the game to entice them to take follow-up action.
 Break your audience into differentCustom AudiencesEach group of audiences is made up of players with similar interests, usage, and buying behaviors to achieve remarketing goals.
Maturity - promote consumption and make a profit
By this time your game has won good exposure and recognition, many users have downloaded the game, you have accumulated a group of long-term game rout of hardcore players.
At this point, players should be encouraged to pay or top up for profit. While continuing these measures, find the most loyal players and stimulate them to pay.
 UseFacebook App Dedicated Analytics Learn how users interact with your apps across device platforms. Focus on attracting the most popular players to make in-app purchases and turn that group into paid players.
 Continue to useApp eventsLearn about how users interact with the game. Focus on discovering players who may be converting paid players.
 Retargeting players with higher payability and delivering powerful call to actionCustom app usage adsto promote eye-catching limited-time offers.
The above is papaya mobile for everyone to bring practical delivery skills, hoping to help you better run advertising, to obtain higher revenue!
On January 7, 2020, the 7th Golden Tea Awards Ceremony was held at the Sheraton Hotel in Guangzhou. Papaya Papaya Mobile Won"2019 Best Game Services Enterprise Award"。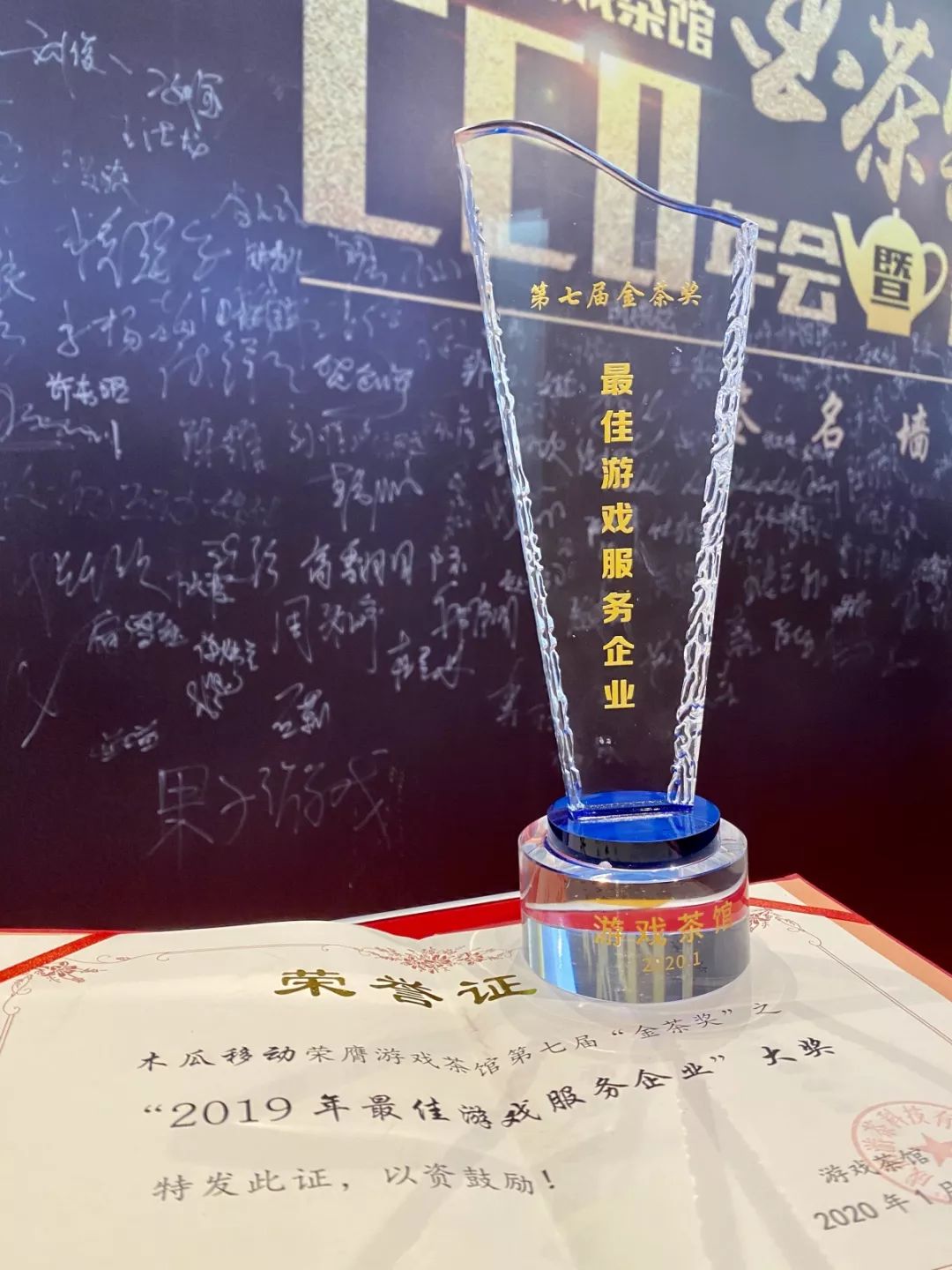 In 2019, Papaya Papaya Mobile serves a number of game advertisers, helping developers gain access to users with higher ROI on different channels, including Facebook, Google and Netball. In 2020 we will continue to play in the game marketing road steadily forward, and constantly for our customers to present more high-quality services!
This article was created for Papaya Mobile
Unauthorized, non-reprinting.
Wen/Lin Xiaolin
---
For more exciting, don't forget to follow papaya moves
Professional sea platform, understand more than a little
Match the best marketing plan for you, accompany you to start the journey out to sea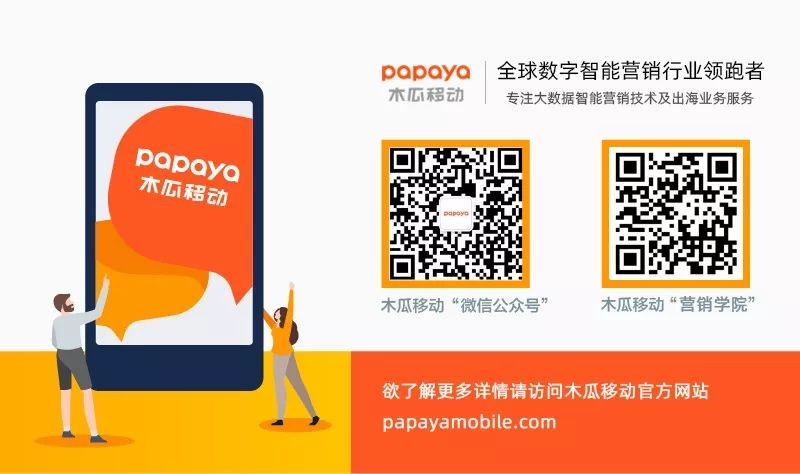 Click to read the original text,

Free account opening application
The article was posted onModify
---