How do I do a Facebook ad test? Start optimizing from these 10 dimensions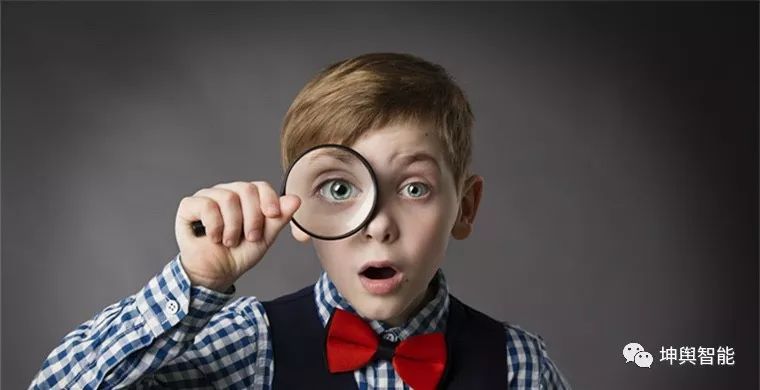 The right audience and material for high-value Facebook ads is important, so how do you test your audience and material?
This article will list 10 forms of Facebook ad testing to bring you more inspiration and ideas for higher ROI.
1) Test audience
According to AdEspresso's analysis of Facebook ad statistics, the audience you target affects CPC (cost per click) by more than 100%, which means that the target audience can significantly affect your Facebook ad spending.
Practical advice:
Create at least 2 target audiences that have little overlap.
Use the Exclude feature with custom audiences to further avoid audience overlap.
When testing your audience, you suggest that you shouldn't be too small, otherwise the results don't make much sense.
Test different audience types: Core, Custom, Similar Audiences.
2) Test the placement of the advertisement
Where Your Facebook ads are placed determines where your target audience sees your ads. There is a qualitative difference in the ROI generated by each ad space.
If you're not sure which ad to use, according to Facebook's advice:
Brand awareness: Facebook and Instagram
Engagement: Facebook and Instagram
Video views: Facebook, Instagram and Audience Networks
App installs: Facebook, Instagram, and Audience Networks
Traffic (for site clicks and app engagement): Facebook and Audience Networks
Catalog Sales: Facebook and Audience Networks
Conversion rate: Facebook and Audience Network
Practical advice:
Don't let your ads have overlapping placements, each ad group that needs to be tested should have a different placement.
Your ad copy will vary from place to place, with news feed ads that can hold the most text.
Don't change other ad elements at will to interfere with test results.
Use ad images that show better on all devices and placements (for example, avoid using unrecognizable small fonts on smaller ad spaces).
3) Test how to bid
Facebook's ad bidding involves not only manual bidding, but also budget settings, ad delivery optimization, payment methods, and manual bidding.
Different ad serving optimization settings can make your campaign's reach and ROI different. A bid experiment at AdEspresso tested four different Facebook bids: CPC, CPM, optimized CPM and Cost Per Acquisition.
The results showed that the difference between reach, exposure, and CPC between each ad group was more than 300%.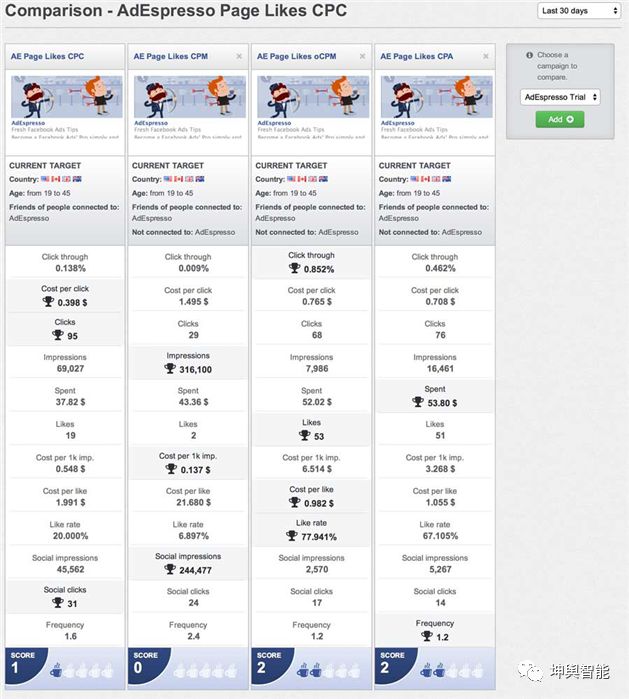 Practical advice:
Create a separate ad group for each bid that needs to be tested.
First, suggest testing the Ad Serving option, or manualand and automatic bidding.
4) Test the type of ad
Facebook has many different types of ads. Each ad has a different display size, the number of words in the ad case, the nature of the ad image, the advertising location and so on.
Practical advice:
If you're testing your ad type, be careful to keep other elements (ad style, tone) consistent with the original ad so that other parameters don't affect your test results.
The more common types of ads include:
Newsfeed Ads 
Right-wing ads
- Lead ads  
Carousel Ads
Dynamic Product Advertising/DPA (Remarketing Advertising Properties, which will be targeted based on the historical actions of users on your site)
- Facebook likes ads
Canvas ads (interactive full-screen ads)
Mobile client smare ads 
GIF ads
Each ad type has the right time and place. When considering different ad types, the question you need to think about is "What is the ad format that will appeal to my target audience and present my value proposition (the desired business outcome)?" " 。 
5) Test advertising design
Submit an ad design, the importance of the picture is self-evident. Arguably, they are responsible for 75%-90% of the advertising effect.
If you're not sure which ad design to use, it's recommended that you test five or so completely different ad images to find the right direction for future designs.
Practical advice:
You can test your ad design from 6 perspectives:
Gallery Pictures with Custom Design Pictures
Test ad images for various color combinations
Your product map and abstract diagram
There is no text on the picture and on the picture
High contrast and low contrast
Test flip/reverse ad image with original image
6) Test Picture VS Video
Whether the picture works well or the video works well, it also needs to be tested.
Practical advice:
You can easily set up an A/B test of the image and video in Facebook Ads Manager by replacing the image with the video in a variation of the ad group.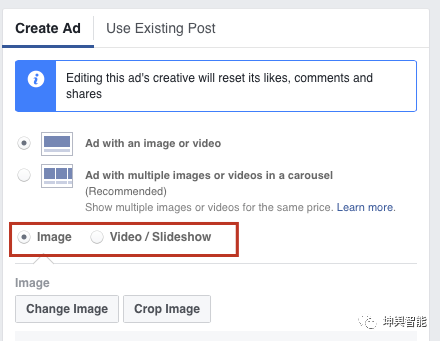 7) Test ad copy
In addition to letting people notice your Facebook ads in their feeds, you need to convince them of your ad copy.
Facebook allows advertisers to customize every part of the ad text. This means that you need to split the ad's text, title, and link description. In particular, it is recommended that you always test the titles because they are the first line of text that captures the user's attention.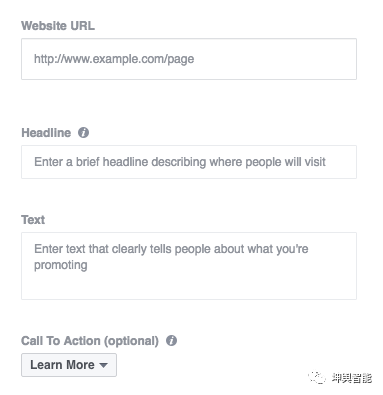 Practical advice:
What can be tested in the advertising case:
The length of the ad copy
Whether you need to include an exclamation point or question
Add emoji (emoji) to ad text
Split testing needs to list the various product benefits
Test time-limited offers or various rewards
Test the product price mentioned in the ad 
8) Test value proposition
Your Facebook ad is like a candy wrapper, "inducing" people to click on your ad to find a favorable price on the landing page.  
In short, the ultimate purpose of your Facebook ad copy and ad design is to present your value proposition in a compelling way.
Practical advice:
You can split tests on multiple value propositions, such as:
Which offers are more attractive to their target audience and allow them to click on ads.
Which UVP (unique value proposition) has a high ROI, with conversion rate and sales as the main reference.
It is recommended to select a location such as a title or main picture text to test UVP, as most users do not have the patience to read all the text in the ad.
9) Test the call-to-call term
"Learn more" is one of the most widely used Facebook advertising appeals, followed by "buy now."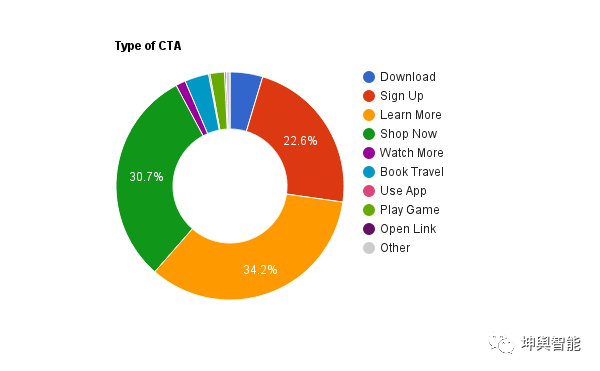 Practical advice:
Test 2 to 3 CTAs that are close to your business needs.
Don't limit yourself to the CTA button, but test the CTA in the ad title.
Use verbs to make your CTA more operable and "actionable".
Avoid CTA that doesn't match the ad's landing page offer.
10) Test landing page
Many times it's not the ad itself, it's the whole conversion process, and the first thing is the landing page. 
If you have a landing page for your Facebook campaign, you may need to do the next A/B test.
Practical advice:
To set up a Facebook ad test with multiple landing pages, you need to create multiple ad groups and change the internal chain of your ads.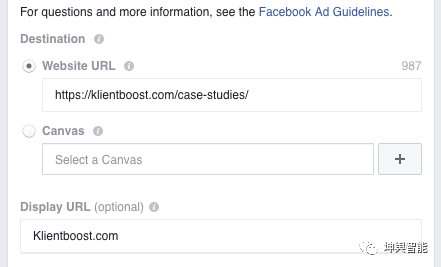 Summary
Testing is a learning thing. But there are two key points to reiterate: avoid repeated tests or test too many variables at once, and allocate enough time and budget for your Facebook tests so that the results are valuable.
---