How do I monitor a competitor's facebook ads? (2)

I've been introduced to you before.How to monitor a competitor's Facebook adsand which shared how to useManual methodAndUsing toolsto monitor your competitors.
Today we continue this topic!
In facebook ad serving, the most important is the use of material, so mining what kind of material competitors use, which material performance is the best, the delivery cycle is how long, these elements are very important.
Advertising is, of course, strategic and skilled, but material is one of the most important links. Including this article, will still teach you how to dig into the competitor's facebook ads, about the other aspects of facebook ads and optimization of our later space, will be introduced to you again.
Tool One: Adseedata
Address:https://www.adseedata.com/
Adseedata do relatively early, with more people, advertising basically to see the functions, such as:
Image ads and video ads that can be crawled on Facebook

See data on competitors' creatives, such as likes, shares, number of views, and the delivery cycle of your material
ps: It's really important to grab this, because you can guess whether the material is performing well (ROI) based on looking at the competitor's data performance and the delivery cycle of the footage. Otherwise bad material, who will invest a lot of time and cycle to burn ads, right?
Can crawl to competitor's ad delivery area

More countries are also covered, and you can see the ranking of Facebook ads in each region

You can grab red data on facebook and youtube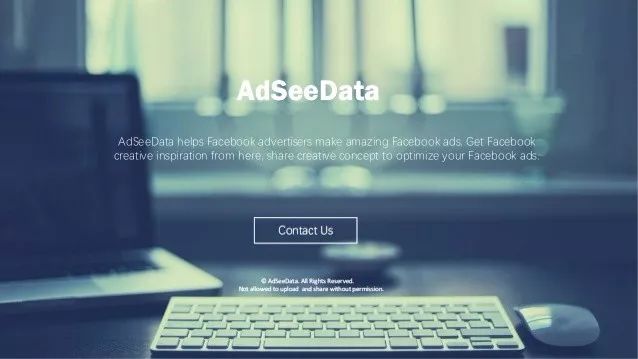 In terms of price, Adseedata is still more expensive, as shown below, small and medium-sized teams can choose the package that suits their own.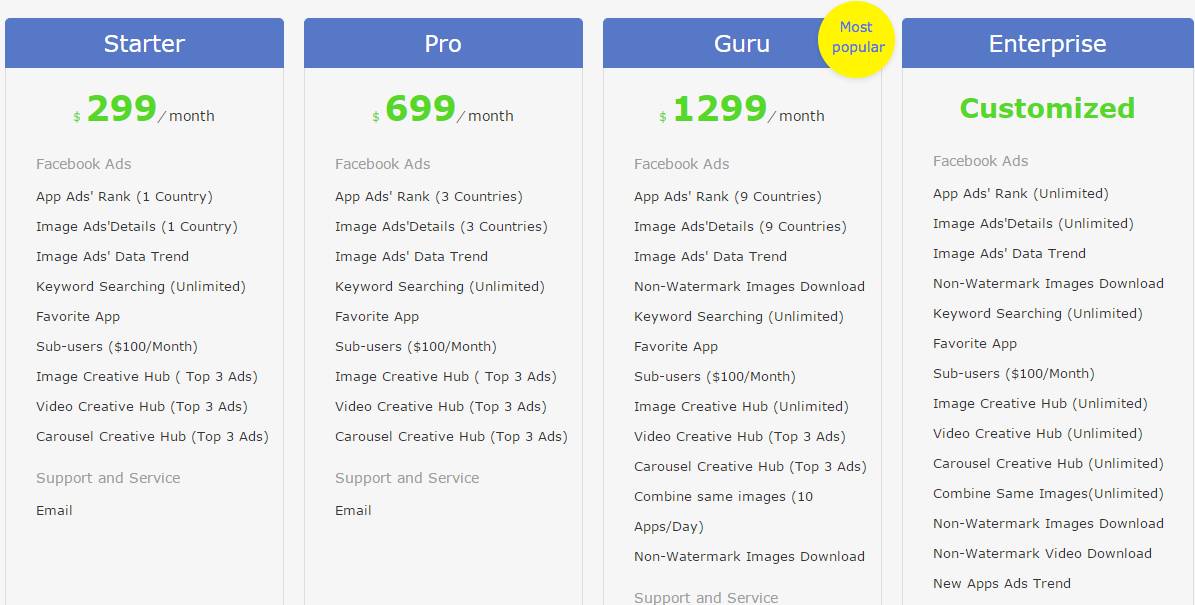 Tool two: SocialPeta
Address:http://www.zingfront.cn/
SocialPeta is headquartered in Beijing, in the creative material, and Adseedata is similar, the basic need to view the advertising information also have, for example;
A copy crawl of competitor sedds and ads

You can tap into multiple mainstream ad channels, such as Twitter, YouTube, Facebook, Google, Instagram, Unity, Vungle...

You can tap the material of the domestic mainstream advertising channels
The main features are (allowing me to take screenshots directly from each other's official website)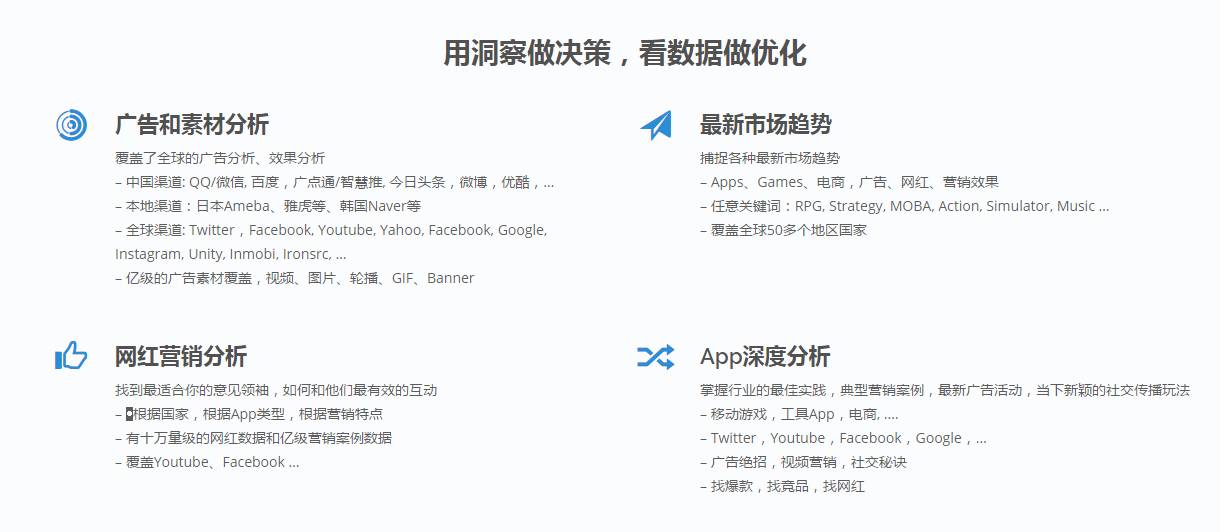 The price range is: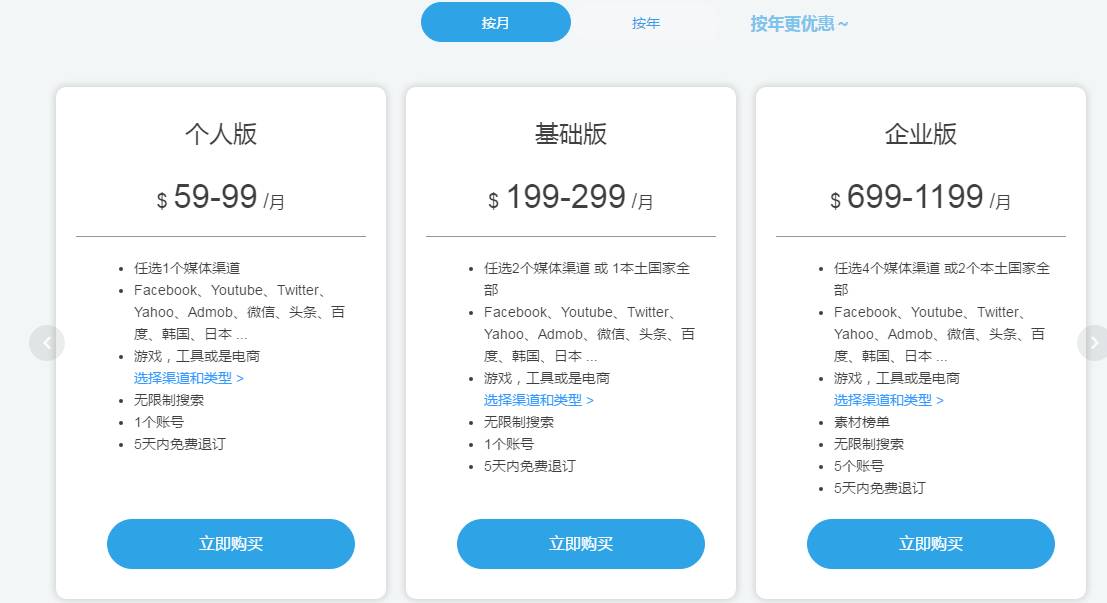 I think whether Adseedata or SocialPeta does better on the APP (more creative material), but the creative material in the direction of the e-commerce needs to be improved.
Tool 3: Getcompass
Address:https://www.getcompass.co/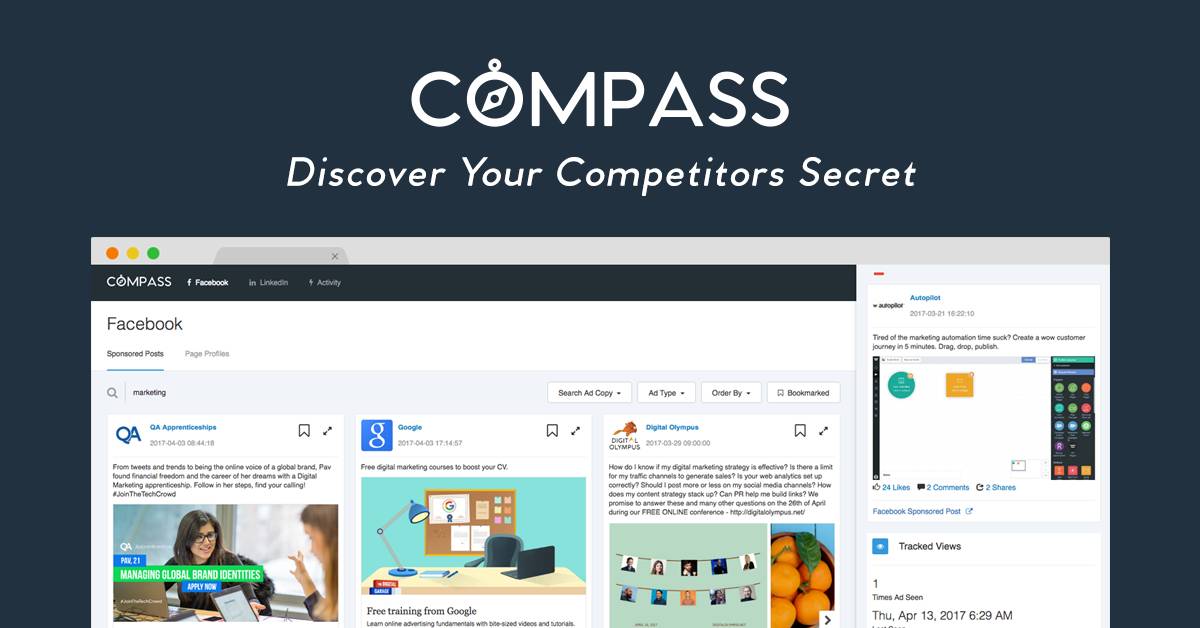 Compass is only used for analysis of Facebook and Linkedin. The main functions are
View competitors' ads landing page

Get directly into the placement of your facebook ads with Compass

View likes, views, comments
Tool 4: adsvantage
Address:http://adsvantage.net/

Basic functions can also be achieved, for example;
Competitor's creative material, copy, interactive material, such as views, reviews, and shares.

Quickly collect competitors' creatives

Reach all major advertising channels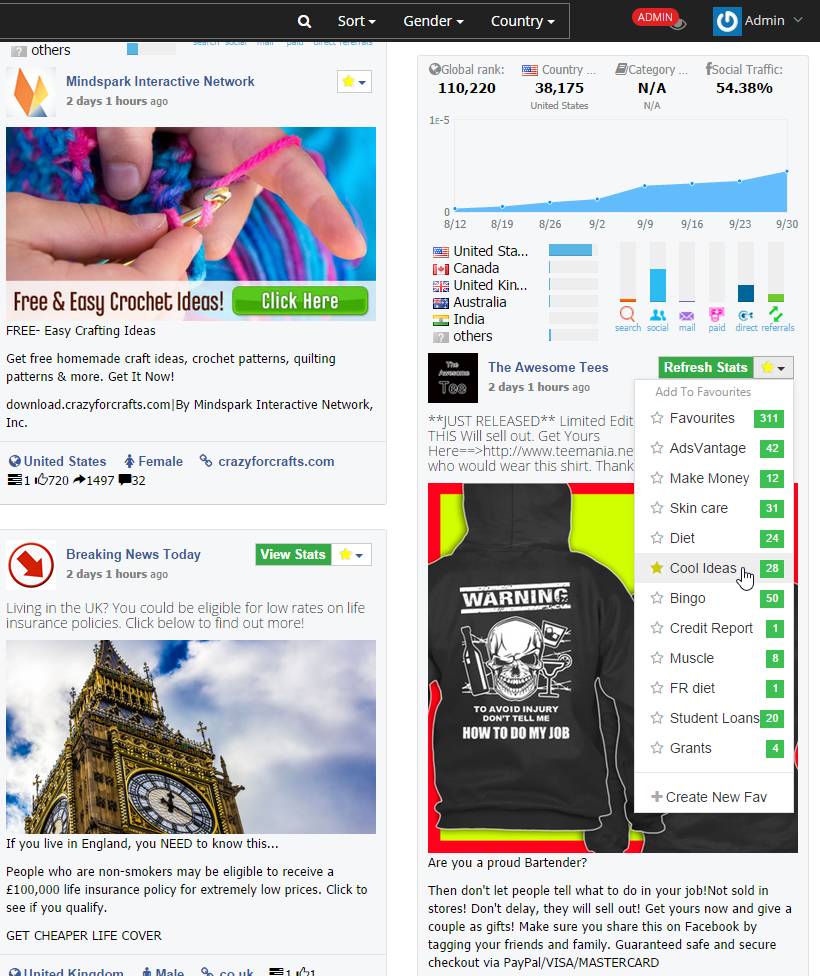 Tool Five: socialadscout
Address:https://www.socialadscout.com/


Can monitor more than 20 countries such as the United States, The United Kingdom, Canada, Australia, Norway, Sweden, Italy, New Zealand, Australia, Brazil, Russia...
How many people come to this to see (view), how often see, who see, the use of the device (pc or mobile) socialadscout will be recorded in great detail.
The above 2 monitoring of competitors advertising methods, introduced to everyone (I guarantee that no advertising fees) believe that can meet everyone's needs.
If you also have good tools and methods to detect advertising opponents - especially in the area of e-commerce, you can leave a message at the bottom, welcome to add!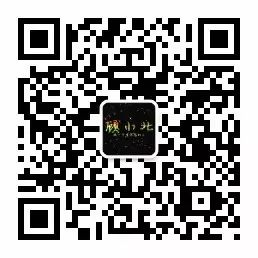 Press and hold the QR code to add attention!
---