How Facebook ads set your audience
      How well Facebook ads work, and the setting of your audience is a very important determinant. When you create an audience, you need to think carefully about what characteristics the people who are most likely interested in your product, service, or business have, and what size your audience is.
      So how do you tell if your ad audience is appropriate? Today, let's show you how to set your audience's targeting skills when running Facebook ads.
First, learn about the categories of Facebook ad audiences:
Category of Facebook Ad Audiences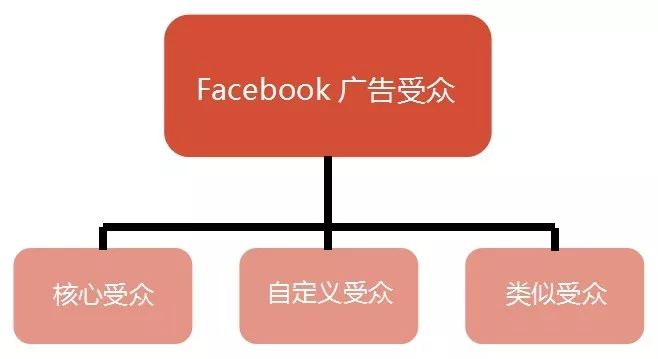 Core audience (choose the people you want to reach):Market to your audience based on demographics, regions, interests, and behaviors.

Custom Audience (contact with known users):Through the data crawl, master the customer's list data.
Similar audiences (find similar people to known users):Look for and connect with people who have similar characteristics to existing users.
Video tutorial:https://study.51microshop.com/study/106-129
Here's a tool, Facebook Audience Insights, that finds you with the core audience for your business.
Facebook Audience Insights
Using the video tutorial:
https://study.51microshop.com/study/106-128
The interface is shown as: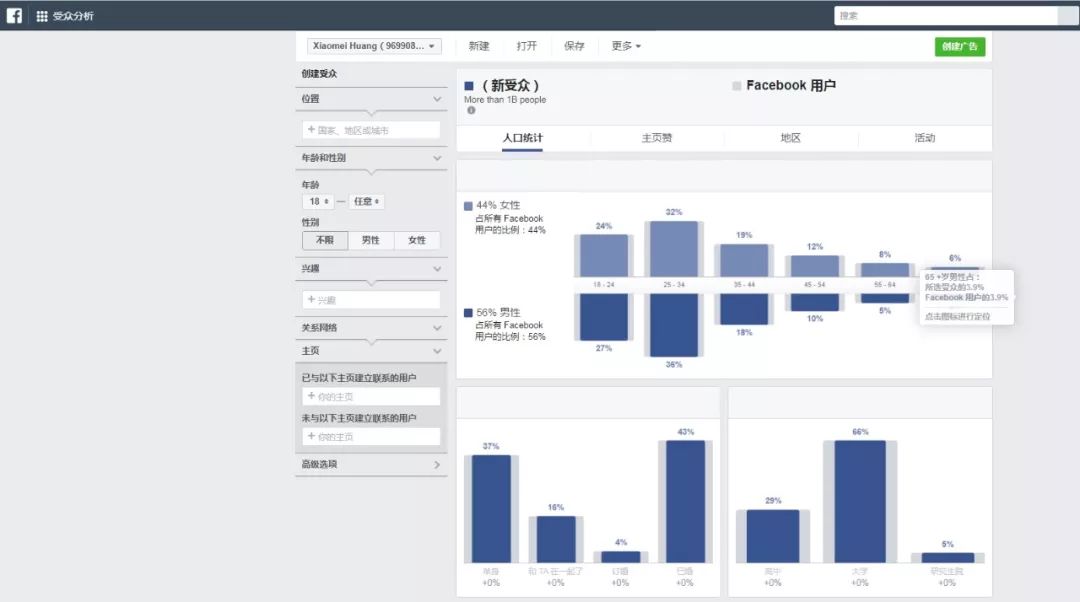 At different stages, how do we determine the type of audience we want to set?
Settings for Facebook's ad audience
When you don't have the relevant data to create an ad initially, Facebook Audience Insights can find a core audience for you;

After installing the Facebook pixel, you get a certain amount of user data, this data for you to build a custom audience;


When your ad needs to reach more similar audiences, you can seed your existing custom audience to create a similar audience.
       Then we'll give you some tips for Facebook ad settings.
1) 
Analyze your existing customer base
(If any).
Think of him.
hobbies, ages and interests.
This helps you determine which audience options to choose, and then at Faceb
The ook is marketing to people who are similar to them.
· 
If most of your existing customers are women, you might want to target women and exclude men.
· 
If your product user is a specific group of people, such as parents of preschoolers, we recommend that you see if Facebook offers this demographic sage option.
· 
Think about what your audience is interested in. For example, if your company produces running shoes, you can find audiences interested in running, athletics, fitness, health, and other related activities. Don't just target people who are interested in shoes.
2) Audiences can be targeted precisely or broadly. Both options have pros and cons, so keep an eye on audience size when creating them. If the size is too large, add additional audience options. If the size is too small, try removing some options.
· 
Targeting or smaller audiences may be more interested in advertising products than larger and broader audiences. Note, however, that if you choose too many audience options at the same time, your audience size may be too small and too specific to make your ads less productive.
· 
When you target a broad audience, you'll rely more on Facebook to find the best ad audience for you. This approach can help you find potential customers that you might not have reached in the past. If you're just starting to create an audience on Facebook, and aren't sure which options to choose, targeting a broad audience might be a good idea.
3) Review the audience size indicator to see if the audience is too specific or too broad.
· 
If the indicator pin is in the red part of the turntable, consider expanding your audience.
· 
If the indicator pin is in the yellow part of the turntable, note that you may need to increase your budget to reach the majority of users in your target audience.
4) Testing and tuning: There is no one-size-fits-all solution for creating an audience. It is recommended that you create a specific set of audiences and a broader set of audiences to see how audience size affects your ad's effectiveness. Then adjust your audience as needed and re-run your ads. Remember to save your audience so you can reuse it later.
       That's how Facebook's ad audience sets up content, and if you have any questions, you can leave a message with a public number.

Wanquan Cloud Facebook Dry
Builder of cross-border e-commerce marketing overall solutions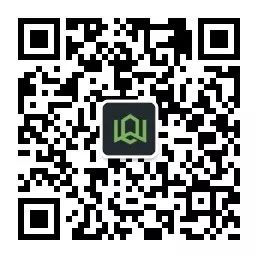 Press and hold 2D code to get more dry content
---