Is your Facebook ad account blocked? How can I restore my Facebook ad account?
Click on topHugo.com, don't miss cross-border e-commerce size
One day, you might sign in to your Facebook ad account and find your account blocked by Facebook:

So how do you restore your account? With the simple steps in this article, you have a good chance of restoring your ad account.
Advertising accounts are usually blocked for two reasons:
· High negative feedback rate;
· Not complying with Facebook's advertising policies;
Warning signs:Your ads bring a lot of negative feedback.
Facebook users whose ads target can submit feedback on ads to Facebook. They can choose:
· Hide individual ads.
· Hide all posts on your Facebook page.
· Unfollow your Facebook page.
· Report your ad content as spam.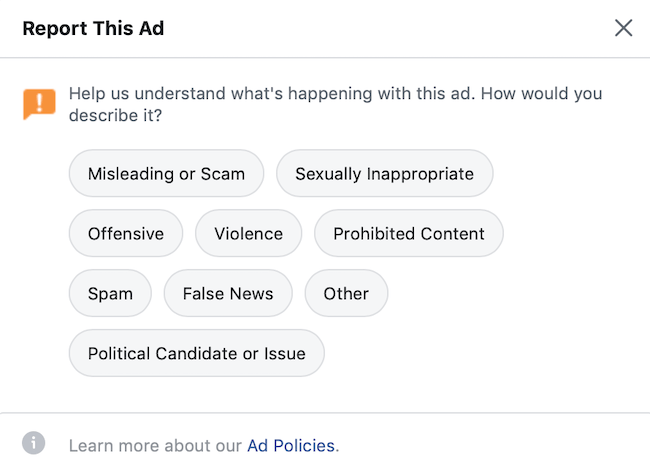 When Facebook users report your ad for any of these issues, they are flagged as negative feedback.
If only one or two people report ads, or hide your content, that's not a big problem. But what really matters is that negative feedback as a percentage of total ad appearances starts to rise.
To find negative feedback scores for each ad, navigate to the ad level in Facebook Ads Manager. Select a single ad, and then click Preview. From the pop-up window, select the Facebook Post with comments.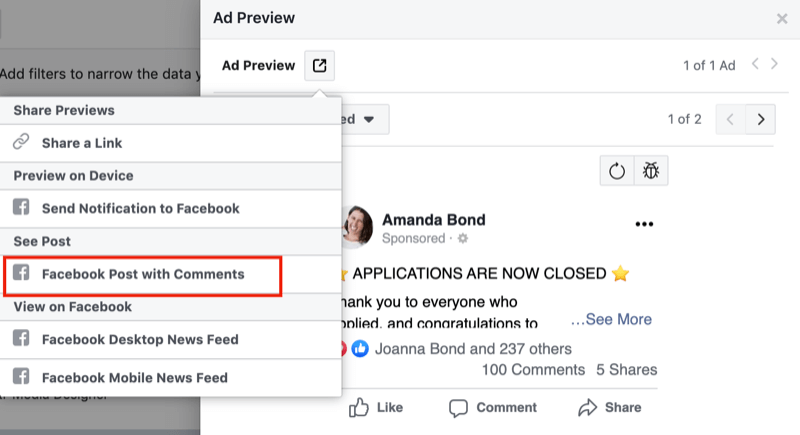 Scroll to the bottom of your ad post and click on the Performance Results section.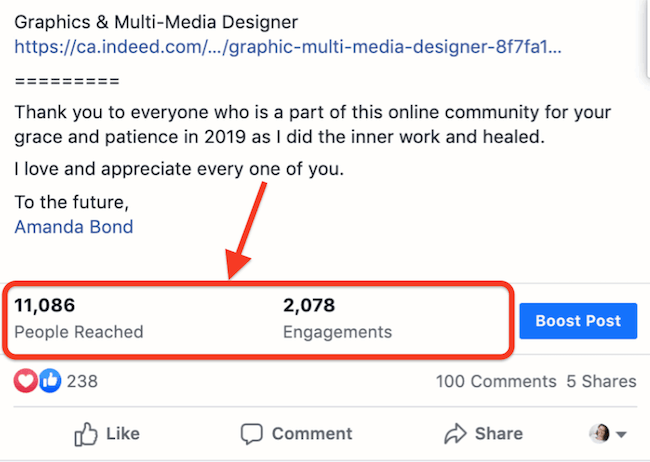 In the Post Details window, view the Negative Feedback section.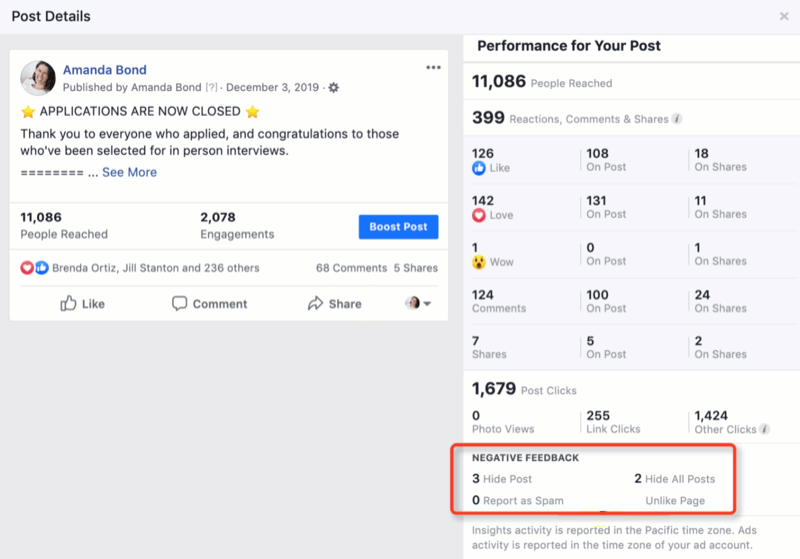 Although the exact percentage of triggering the red flag is not known, it is experienced that if more than one spam post report (or 0.02%) is received for every 5,000 impressions, that particular ad should be turned off as a precautionary measure.
To calculate negative feedback on your ad, use the same formula as calculating the participation rate for Facebook posts, which is the number of engagements divided by impressions.
Add the total of all four categories under Negative Feedback:
· Hide posts;
· Hide all posts;
· Reported as a spam post;
· Unfollow your Page;
The number is then divided by the total number of People Reached.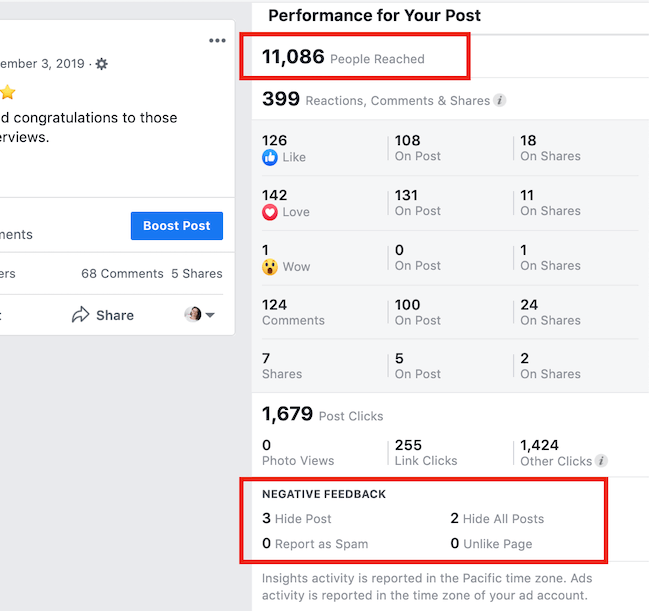 After you calculate the percentage of negative feedback, you can see if there are specific ads that cause your account to be blocked. If your ads don't have high levels of negative feedback, the reason your account is blocked is probably because you didn't follow Facebook's advertising policies.
How do I restore your Facebook ad account?
First, go to Ads Manager. Usually, you'll see a red bar telling you that your account has been blocked. Click with Contact Us to submit your complaint and get your account back up and running.

If you don't see the red bar, it's possible that you received an email telling you that your account has been blocked. Please follow the instructions in the email to make a complaint.
Other support options
After you submit your complaint in Ads Manager, you can contact Facebook in other ways to increase your chances of restoring your ad account.
To do this, click the question mark icon in the upper right corner of your ad account. Then scroll all the way to the bottom until the blue link says "Still need help?" or "Help Center."
The benefit of clicking this link is that you have the opportunity to have a live chat with the Facebook support team. When you can chat instantly, you can talk directly to a Facebook representative, which can help speed up the claimprocess.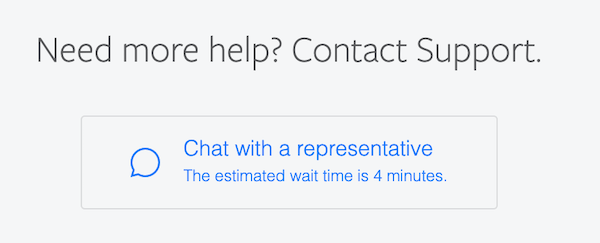 If you can't chat on the fly, you can submit a form to file a complaint about an account block. On this form, tell Facebook about the situation and give your reasons.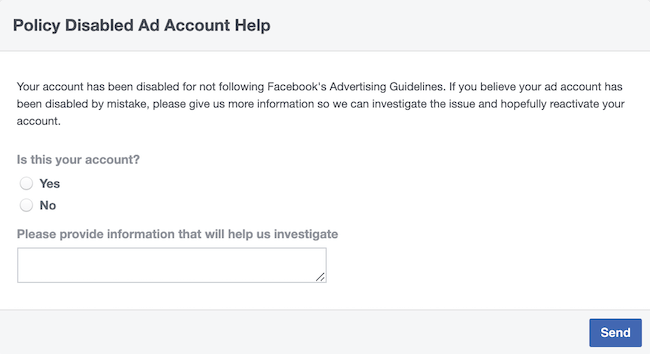 If the banned ad account doesn't appear in the drop-down menu under "Advertising Account ID," add your ID and other related details to the description box below to help Facebook investigate.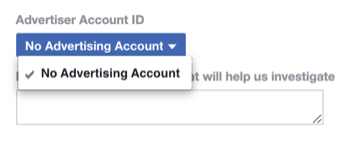 To find your ad account ID, go back to Ads Manager. Go to the URL in the address bar at the top of the page and copy your account. It is a long list of numbers after "act s".

Give this account to Facebook, not your Business Manager ID.
From here, all you have to do is provide Facebook with the details they need to confirm that your ad account is compliant, if you don't think it's your reason, that your account is blocked.
Note: After submitting a complaint, it may take a long time for Facebook to respond to you. You can track the status of a complaint on facebook.com/support.

In the support inbox, view the status of the claim and the results of each claim. If the claim sits and it's not good for you, then if you don't agree with Facebook's decision, you can respond here.
6 Steps to Prevent Account Sits Again
Once you're restoring your Facebook ad account, follow these steps to prevent you from being blocked again in the future. Compliance with Facebook's advertising policy is the most important step: compliance with Facebook's advertising policy.
As mentioned, accounts are usually shut down for not following the rules set out in Facebook's advertising guidelines.
Create your own Facebook ad strategy
For your Facebook ad strategy, we recommend the following:
· Target new users to reach your audience.
· Generate a qualified lead.
· Attract new customers.
Delivering multiple ad types with different result goals reduces negative feedback.
If your account isn't restored and you've created a new ad account, use the new credit card number
The credit card used by your previous Facebook ad account will be a red flag in the system. To avoid this situation triggering the blocking of another account, make sureBao previously did not use the credit card on the new account on Facebook's advertising platform.
Ask a lawyer to develop your privacy policy and website terms
This step communicates to Facebook that you are a reputable business entity.This is also important for your user experience.
Provide users with a seamless experience
Have you ever clicked a link on a web page and suddenly received a lot of pop-up messages?If you do this, the user will soon exit your site.
Facebook calls this poor user experience a "failed landing page" and you can see all of their examples in "Prohibited Content" under Facebook's Advertising Policy.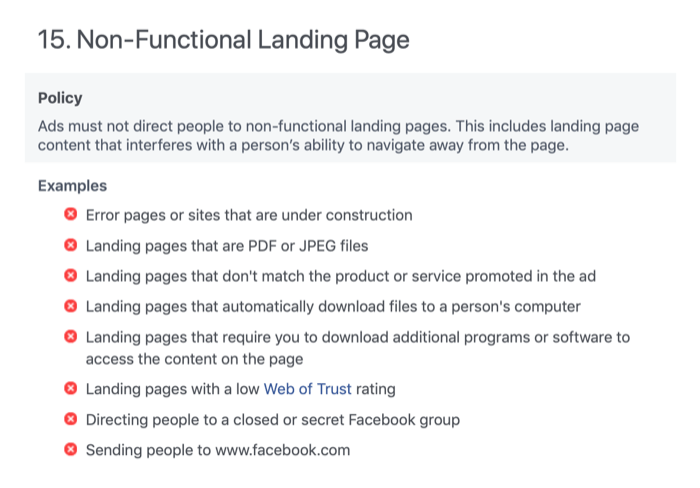 Make sure your site is optimized for the user experience. Use clear fonts and bright pictures. Then, set out all the information that users need to know exactly when they click from your ad to your site.
(Source: Traffic FB)
Hugo Network is committed to providing quality dry goods to sellers

Sweep code free to collect each platform dry bag
---