Learn to run Facebook ads one day, how to put Facebook ads to the right people!


Many people ask, is it hard to learn from Facebook?
In fact, with learning to drive, learning to operate is very simple, zero-based up to a week, high awareness of 1 to 3 days can learn;
But to be a good old driver, drive for 3 months, 1 year, and 5 years level completely different concept;
The level of delivery is mainly related to two factors:
Depth - The magnitude of the drop - how much money "burned"
Breadth - How many projects have been invested
To become a master must go through the above two processes, and in order to let the new people learn skills as soon as possible, the captain launched the "1 day quickly learn to release" series, after learning this article, account backstage practice is basically no problem:
1.1 Setting up a personal account
First we need to register a Facebook account.
Open the Facebook site and click directly to create an account that belongs to you.
Facebook personal accounts are like your personal WeChat or Weibo, and any weChat feature that you want to use must have a personal number.
By the same token, if you want to use any Facebook feature, you have to start by creating a personal number.
We Facebook.com register an account, fill in the basic information, complete the registration, log in to the account.
How to put ads to the right people, this is the tireless pursuit of countless promoters and the media, account structure and accurate delivery of what connection?
Is the so-called thousands of miles of embankment destroyed in the ant nest, many promoters do not pay attention to the structure of advertising accounts, but often a small mistake will cause serious consequences.
Know a lot of inexperienced promoters will be past or seen account structure unthinkingly copied, first invest (burn money) to talk about, and experienced optimizers will advance through the account structure to lay out, so as to better put ads to the real right people,
Design the account structure,
 Why regulate the account structure,
 Easy to find,

Avoid duplication

。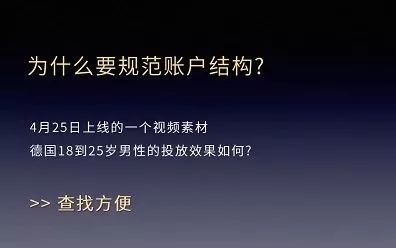 When doing AB testing, the crowd tries not to overlap and with as few variables as possible. For example, can you see from the following ad groups whether the people I do ab testing overlap?
Therefore, standardizing the account structure can be very good to avoid the duplication of tests: advertising groups, promotion units to avoid name duplication, at the same time, standardizing the account structure can avoid the duplication of testing: ad groups, promotion units to avoid name duplication
Facebook's ad account structure actually consists of three levels: campaigns, ad groups, and ads. Understanding how these components work together helps you run ads with the right targeting and content, directly to your target audience.
Take the following tourism promotion project, which:
Promotion goal (campaign level) is a tourism promotion project;
Crowd targeting (advertising group level) is divided into student groups and honeymoon groups;
And students spring tour (small picture), students autumn tour (group picture), students autumn tour (carousel) is the advertising level (material);
In addition, we need to understand what the goals and content for each tier are? From large to small, divided into three levels, campaign Campaign Campaign - Ad Group Ad Set - Ad Ad.
Campaign Campaign: It's about setting goals for your ads, and you need to set your ad goals at the campaign level. At this level, you need to determine the ultimate goal of your ad, such as increasing the number of Page likes, installs, leads, sales, and so on.
Ad group Ad Set: At the ad group level, you need to set parameters such as crowd targeting, budget, and schedule
At the ad ad level: You need to set up ad formats, materials, copybooks, links, and more to reach your reach by designing compelling ad ideas (such as pictures or videos) at the advertising hierarchy to help you achieve your promotional goals.
 Basic requirements for account structure
When we understand the three benefits of regulating the account structure, we need to learn the basic requirements of regulating the account structure, that is, to promote the account naming specification. A good account naming specification needs to meet the five-point principle:
Easy to find: Advertising plans, promotional unit naming logic is clear, and you can find them quickly. For example, if there is now a used car selling point is a free evaluation, then I want to find this selling point compared to other selling point conversion costs will be higher or lower, and at this time my name can play a quick look up function.
Avoid duplication: Advertising plans, promotion units to avoid name repetition.
Format fixed: to a fixed format for our advertising plans, ad groups named, easy to query, but also reduce our subsequent optimization of operating costs.
Intuitive: Easy data analysis, such as pivot.
Easy to understand: Easy to work with other optimizers.
Here's what we've summed up from our past experience and are relatively scientific in naming rules. First of all, let's look at the naming rules for campaigns are company name and project, geographical scope, equipment, owner, customization.
Then the ad group is the geographical plus location plus gender, age... The ad hierarchy is the form of the ad plus the material and the designer. It is not difficult to find out from this, in fact, our naming rules are also based on the corresponding purpose and content of the hierarchy to set.
We take a travel app as an example, show you the specific application of naming rules, in the campaign level according to the naming rules set the name to travel _MYTHPH_IOS_Will_0311, the ad group is named MY_M_2235_FB_ travel digital _A, Ads are named according to the form of the ad, the footage ID, the designer's name, and the ad group's name.
Assuming that now I need to do the ad serving summary report to give the CEO of Haiexpected, we want to see the cost of an ad, we can use this naming rule, quickly search out. If we want to see this ad's crowd targeting, we can also quickly and clearly know.
 Audience Insight Audience Analysis
Use Audience Insight Audience Analytics to teach you how to target your audience more accurately to improve your ad performance.
First of all, we need to know that Facebook background is actually a set of algorithms and big data, it will be based on user behavior click, follow, like, forward, personal information such as age, occupation, location, etc. to segment the audience.
The more accurate our audience is, the higher the match and relevance of your ads, and the better the ad performance, the lower the cost. Facebook's system itself is almost infinitely segmented and filtered, and can even be matched with further precision with third-party tools.
Here I want to share a very useful tool, Audience Insight. Analyze and find your precise audience with Audience Insight Analytics in the Facebook backstage.
This is the most commonly used crowd classification option, of course, you can also add a lot of your own personalized dimensions. What's the use of referring to these indicators? It's just to make it easier for us to group people, and to let us know what metrics to use first are relatively effective, and it's also for us to group ads.
Of course, such an ad group up to dozens of hundreds, seemingly exaggerated is actually very normal, but we do not have to worry. We can do this efficiently with the tool Ad Manager, and can generate many different dimensions of ad groups by turning into a few parameters.
In addition, we are adjusting the basis of ad grouping is these dimension metrics. First of all, the general principle of grouping is to try to segment, otherwise it is difficult to achieve a better click conversion and control costs. For example, if you put 18-80 years old, Asia Europe and the Americas together, it certainly does not work well.
Backstage on Facebook, Audience Insight (http://facebook.com/ads/audience-insights) is a very important analytics tool, where data from all Of Facebook's audiences is available and we can use it for crowd analysis.
Open Audience Insights, and let's look at all users first. For all users, the left side is options, country, region, age, etc. Once selected, the above line can save our own defined audience, we can give a name to save, when casting ads can be selected. The bar blue indicates the percentage of users you subdivide, and gray is the proportion of Facebook's total population.
There are very detailed parameters, such as emotional status, education, occupation, etc., and the high-level options in the left column can be further subdivided.
You can enter China first in the region, click on the home page like you can see the more popular home page, such as Jay Chou, Jackie Chan and other stars more.
If you look at the region, where are the people who use Facebook? As you can see from the figure, developed cities such as Shanghai, Guangzhou, Beijing and Shenzhen use Facebook the most.
Go back to the optional dimension on the left side of what you just said. It can be very precise positioning here, so as long as we have the precise targeting of the crowd, advertising can achieve very precise results. Audience sits here can save naming rules directly with parameters, such as "USA-Women - 20 to 30-Year-Old-Cosmetics-Single-University" and then click open to see the audience we just saved.
Facebook Audience Targeting
For Facebook ads, the accuracy of audience targeting directly affects the success or failure of ad delivery. So write down to talk about how to use some commonly used positioning model dimensions and techniques. Of course, here is just a brick-throwing jade, we must learn to take one and three, because Facebook's crowd positioning has many kinds, plus the combination becomes infinite. The following dry goods content will let you learn how to target your audience with precision in all dimensions.
Facebook's audience segmentation is divided into three broad categories: core audience, custom audience, and similar audience.
The core audience can be divided into two attributes: the basic attribute and the segmented targeting attribute.
Basic attributes here need to pay attention to gender and age. Gender, in addition to the general vote, is best able to distinguish gender.
Age this option is also very important, it is recommended that generally up to 3 years a range, the span can not be too large, even in small places, can be 1 year old a span.
Subdivision and positioning attributes: mainly divided into demographic data, interests, behavior. Click "Browse" to see that there are many people targeted options for more accurate delivery.
Demographics: Is our most commonly used segmentation. The first is academic orientation, you can locate to the school and study year, for example, you have products suitable for promotion to college freshmen or graduates, you can consider such a segmentation positioning.
Family Finance: The second is the family finances, which are currently applicable to positioning in the United States.
Life Chronicle: This is especially applicable to e-commerce, such as people in other countries, then we can consider the promotion of special products, letters, hometown supplies, food and so on. For engagement, we can promote wedding dresses, wedding supplies, candy, chocolate and other related products.
Parents: The fourth is the parent this one, more useful, we can according to the different age of the child's parents, to promote the corresponding goods and services.
Emotional status: For example, with whom or engaged, we can recommend Valentine's Day gifts, wedding gifts, etc.
Job: This column also breaks down employers and searches for specific company names. But this generally can only search for large companies, so less use of it. In addition, the industry can also be segmented, positions can also be positioned to specific jobs, these two relatively useful, in the B2B promotion will be used.
Next to further crowd positioning. Customer interest is the most important dimension in your ad delivery settings. Many advertising targeting and copy will refer to the interest of this dimension, and interest with association function, enter a word will be associated with related content, such as I need to put sports shoes, the target users are mostly outdoor enthusiasts, so here I can enter sports, and then find outdoor sports. We can also check the next browse to select shoppers who have made a purchase.
There are two options, including excluding users or narrowing down, it allows us to further segment users, for example, we choose to exclude users, you can exclude the crowd you do not want to target, or choose to narrow the audience, choose a group of people, interests, behavior, so that it meets multiple conditions at the same time, cross-intersection.
The other two attributes of the segmentation positioning attribute are interests and behaviors, and you can do the opposite of the demographics described above. There are hundreds of options for this positioning model on Facebook, each with a different value and combination, and a different business value behind it, so we're asking you to be sure to give accurate analysis and understanding to your products and audience, and to do a good job of marketing and user research and analysis.
Custom Audiences is an ad targeting option that lets you find people in Facebook who have known or purchased your product or business. You can create a custom audience by using customer lists, Facebook pages, videos, ads, website visits, or app visits as a source.
Facebook encrypts data provided by users, and if you want to upload a list of customers, you need to encrypt the customer list locally in your browser before uploading it to Facebook.
After the encrypted list is uploaded to Facebook, Facebook matches the list to the database. Match entries will be added to your custom audience, and both matching and unmatched encrypted data will be deleted.
Click On Creative Build Audience and select Custom Audience Creation:
For example, in the following image, you can set up the past 30 days, watched a video on your home page more than 50% of the users, accurate remarketing.
Similar audiences are a very important feature of Facebook. With similar audiences, you can reach new users who may be interested in your business because they are similar to your existing high-quality customers.
When you create a similar audience, you'll need to select a source audience (a set of custom audiences, created based on pixel data, mobile app data, or Page fan data), and the same characteristics of the users in them (ex: demographic sins or interests) will be found for you to have similar characteristics.
For example, you can look for a similar audience for the example of a custom audience above: more than 50% of people who have seen a video in the past 30 days.
You can choose the size of a similar audience during the creation process. The smaller the audience, the better the match is with the source audience. Creating a larger audience increases the number of potential reach, but reduces similarity between the similar audience and the source audience. In general, we recommend a source audience of between 1,000 and 50,000 people.
Facebook offers more than 10 drop-goal options, and here's a brief explanation:
The two below brand awareness are rarely used.
Brand awareness and the number of people covered these two goals, as the name implies, is to let others know your name, mainly to brush the face.
Traffic traffic is also not used much, certainly some people want to try, but the traffic quality of traffic is really very general, and really use not many people.
The interaction rate of Engagement, this do e-commerce to use more.
Some cross-border e-commerce companies can easily be ordered by engaging in interactive advertising alone.
Interactive ads can choose to post interactive, that is, PPE (Page post engagement, that is, post interactive ads), or you can choose the home page likes, the campaign corresponding.
In general, PPE and Home Like can try to cast some, used to do drainage.
App installs are aimed at promoting app installations.
Video viewing, if you have video footage, video viewing is a goal to try, because Facebook records the length of time you've watched, and then you can generate a custom list of users based on the length of your viewing and then do remarketing.
Lead development, or lead Lead Leads, is to get customers interested in you, and then fill in information, such as mailboxes, for game warm-up, car test drive, software trials and other promotions.
The amount of message interaction, which is pushed to attract users to messenger to interact with you, is not much.
Conversion volume, the most direct goal of the general e-commerce website is conversion.
For site shopping, selecting a conversion target requires that the Pixel be installed and that you can use the Pixel's standard or custom event as the target event for the conversion.
Conversion ads contain different events, e-commerce companies generally choose to shop, of course, we can also customize the event.
At the ad group level you can select specific events, such as viewing content, adding purchases, paying, shopping.
The road analysis of high-effective copy
The copy here refers to the text added around the images, videos, or other creative material used in your ad.
A picture or video may get people's attention first, but the ad copy clearly shows what you want to convey and what you want the user to do. And proper writing and compliance will also speed up the progress of advertising review.
Quickly build consumer awareness
No one wants to buy a product that doesn't know what it is. There is a very practical and rapid way to build consumer awareness, using the cognitive "base model"!
Famous American scholars have proposed "availability bias", which means: limited by memory or knowledge, we always use our familiar information when making judgments. At this time, one of the most common practices is to use the cognitive basis of the other side to explain the unknown, so that it is much easier to understand.
For example, Jobs, when he launched the ipod, said the classic ad at the launch: "Put 1000 songs in your pocket." Simple and pure, using what the user already understands to explain the unknown, so that the audience has a better understanding of your ad content, in order to further action.
Focus selling points from the user's core desires
The decision to buy is desire-driven! Find the right people and write to them. Create different ads for different people by writing targeted ads that talk to specific audiences.
Legendary ad copyr Eugene Schwartz says: Copy can't create desire for a product. It can only bring together hopes, dreams, fears, and desires that already exist in the hearts of millions of people in a particular product.
You can add "the intensity and desire of the user" to the core needs of the user.
Through Facebook can directly from the user's age, interests, language, country and even the audience commonly used hardware devices (Apple, Samsung, Kindle, window series) and so on to do user interest stagdo. Facebook's strength lies in its positioning capabilities, and on Facebook Power Editor you can target your audience more accurately.
Then, you list out the product highlights, and user needs combined, this "coincident point" is to impress the user's selling point.
In the promotion process, remember to do "selling point concentration", only firmly grasp the user can move the 1-2 key point is enough, other selling points you can use, but it must be collaboration!
If you think there are many core selling points of your product, then you'd better split into different groups of people or in different scenarios, targeted push different core selling points, and push only one at a time, the same concentrated breakthrough.
Finding a user who has a strong need, you can somehow satisfy this desire, and your competitors can't. Promise that you can satisfy this desire for your users (product features/quality/service, etc.).
When you describe the selling point of the product, don't just promote the what level of the product's own characteristics, but clearly state the value of the product at the way level.
Vividly describe scenes and resonances
Advertising wants to create a good life for the target consumers are often a picture, brand and consumer communication is the emotional pursuit of the spiritual level, if pure reason, all consumers know, not to buy a thing can let their lives on the peak of life.
Vivid details, will cause people to resonate emotionally, just the text description of the difference, your brain's reason is "deceptive", more likely to cause impulse consumption.
Psychological theory tells us that vivid association, emotional resonance, will bring cognitive relaxation to the target population, a variety of products cost-effective, performance parameters of the trade-off will take a back seat, in the time of rational relaxation, you will be more easily made purchase decisions.
Breach of intuition to cause concern
Counter-intuitiveising means overturning common sense, and consumers are often shocked when they see such information. When two previously unrelated information became linked, the brain seemed to re-understand something, so it became a shock.
Such copywriting is often the part that finds the consumer has become the consensus, and then goes the other way.
For example, there's a shampoo that's gone the other way, hitting "Washed your hair all your life, have you washed your scalp?" "A sudden reversal of people's fixed understanding of washing only hair for hundreds of years suggests that consumers can solve the underlying problem only by washing their scalps."
In a word, your point of view should be different from that of the public, and it is not the same as the public's point of view.
Making extremes is usually the point where one thing can reach the extreme, and people who see this type of copy title usually want to verify that it's not what you say.
For example, a main sound function of the game headset, not so much "headphones and you fight to the end" as "next door decoration, can also hear the enemy's footsteps"
A foot in front of the door to call on customers to take action
Last but not least, there is a call to action. People love your pictures and read the copy, and now they're ready to take action. You can then add a CTA (Call to Action) call to action button at the bottom of your ad to tell people what to do next.
Facebook offers a number of high-quality call-to-action options, including Book Now, Contact Us, Learn More, and Sign Up. Choose the right call to action based on your chosen advertising goals.
In addition to the temptation to promote prices, using phrases and phrases that represent time (such as "today," "now," or "this week") can add urgency.
WHAT IF FACEBOOK AD REVIEW FAILS?Sweep code to add the most professional brother!Sweep code to obtain the latest up-to-date shelf, loan super, model wind control knowledge.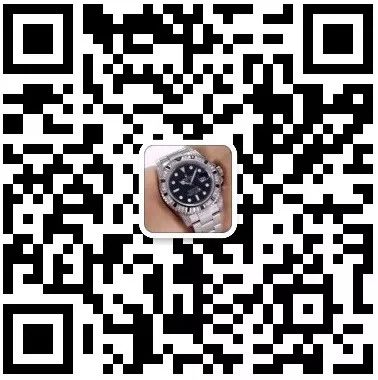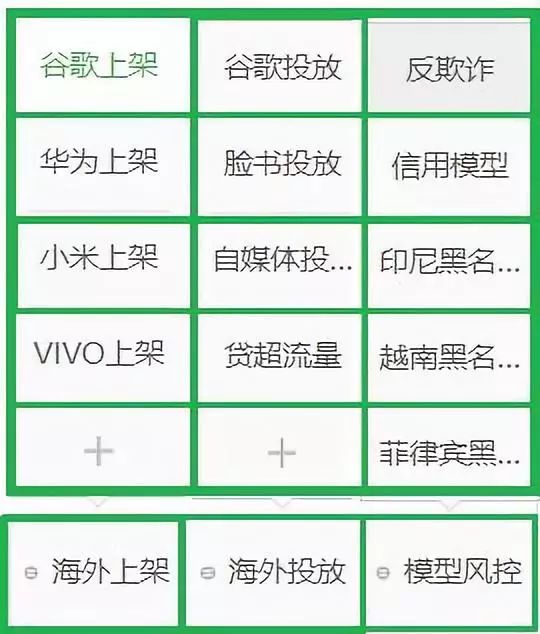 Summary, "big wisdom" wind control customer service audit and training salon
Big wisdom will be prepared to hold in the near future, "Belt and Road financial technology out to sea southeast Asia wind control, customer service, audit and training salon", will invite domestic and foreign industry from all walks of life celebrities, close to policy and wind control, audit hot spots, to explore the credit out to Southeast Asia the latest flow of the latest model.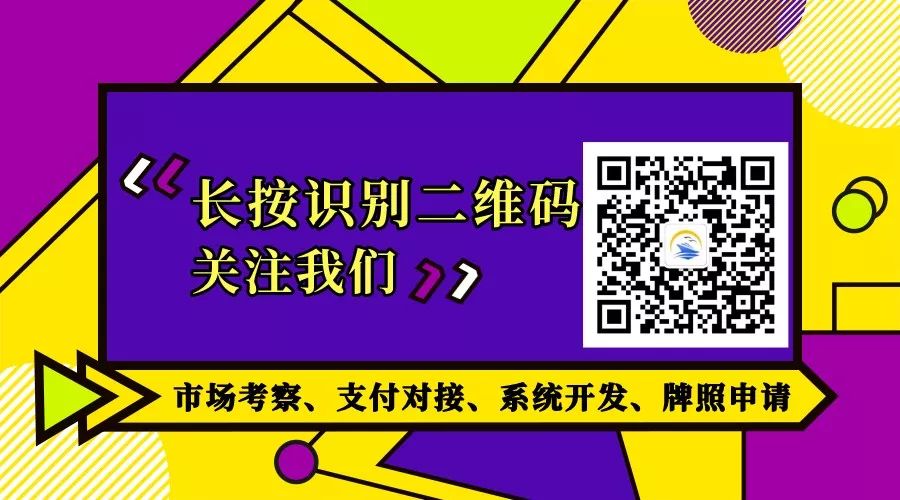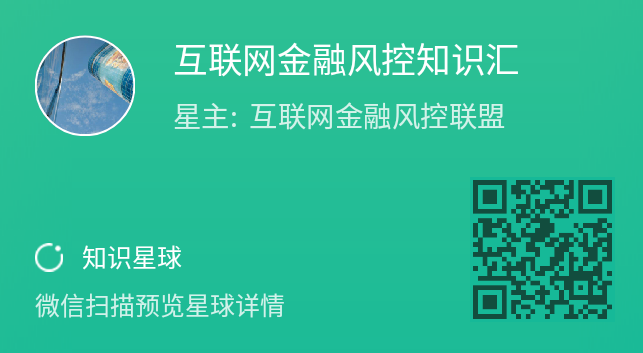 It is recommended to read more...

Love me, please look good
---