Marketing Cases . . . How Facebook Ads Can Do 16 X-e
The global economy has been in turmoil over the past year, but the outlook for cross-border e-commerce remains strong. So, as one of the important categories of cross-border e-commerce - clothing category, how should brands do a good job in global marketing promotion?

Here's a look at how U.S. clothing brand GANT, Korean e-commerce platform Brandi and Pakistani fashion retailer Gul Ahmed used Facebook advertising to promote their marketing, and what they've achieved.
The National Apparel brand has found new customers in Norway and doubled the number of site conversions by using tailored creative campaigns at every stage of the customer buying process.


▍

Brand Story: New Haven Manufacturing
GANT was born in 1949 in New Haven, Connecticut, as a shirt manufacturer. Despite the changing times, this global clothing, homewares and perfume brand is still known for its signature fashion simplicity and pursuit of quality.
▍

Brand Goal: Increase Online Revenue
GANT Norway hopes to increase revenue by attracting new website customers while increasing online sales to existing customers.
▍

Solution: Solve the entire sales funnel
GANT Norway has launched a campaign that tests advertising ideas and placements at every stage of the customer journey to find the best combination.
The top of the sales funnel is where brand awareness is established
Here, the team creates a similar audience based on the purchased customer and the target audience of interest.
Attract Norwegians who may be interested in GANT.
High-profile video and fast-shooting ads will attract further exploration of the brand. GANT also experimented at this stage, allowing Facebook's algorithm to automatically show ads to the most relevant people in a wide audience.
In the second phase, people interested in GANT saw more ads through ad interactions or other online interactions and visits to websites.
These boutique column ads and carousel ads showcase costume inspiration and seasonal goods, inspiring people's desire to buy. Advertising budgets are optimized for customers who are willing to buy the most or are identified as high-value.
Finally, to drive sales, people will see in dynamic ads what they've viewed or considered buying before.
To promote conversion as effectively as possible at this stage, GANT segmented its audience through user behaviors such as viewing content and adding to the shopping cart, showing them creative ads and encouraging purchases.
▍

Where to Succeed: A Smart Blow
GANT's carefully tailored ad ideas for each stage of the customer's journey and ensured audience engagement effectively increased visibility, buying, and conversion rates. Campaigns from January to August 2019 reached:
2.5x increase in website conversions

Revenue up 2.3x

16 times return on advertising

Link clicks up 2.2times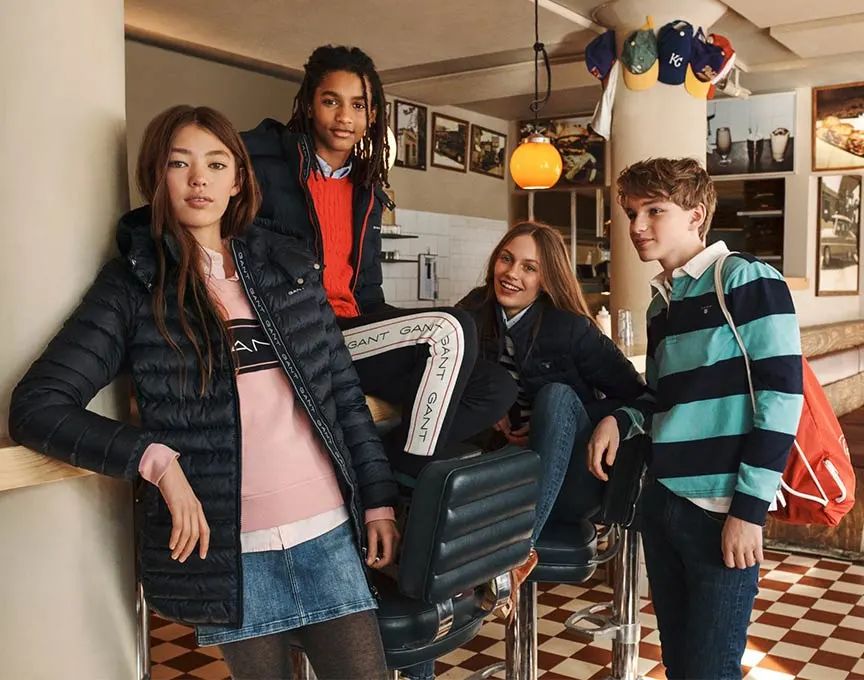 Summary:
GANTStart by creating a target audience, using eye-catching ads to catch people's eyes, and then showing more product information in online interactions and websites to stimulate customers' desire to buy. In order to finally reach a deal,GANTSignals to segment customers to encourage purchase.
Brandi, a South Korean e-commerce platform, partnered with public figures in the fashion industry to launch a campaign featuring brand edit advertising, resulting in a return of 11.8 per cent on advertising.
▍

Brand Story: Favorite Fashion
Brandi is a well-known fashion e-commerce app for Korean women, especially millennials and Gen Z women. The company is unique in that it allows bloggers and fashion icons to curate their own stores and showcase brands they like and recommend.
"Red is an important source of information for South Korean fashion suitors. As a result, Brandi decided to work with them to use their expertise to promote our products and deliver stronger content. Brand content advertising is an effective way to combine the power of e-commerce with the power of red people, measurable and transparent. "
- SEUNGYUB YANG, leader of Brandi Marketing Team


▍

Brand Goal: Looking for FashionIs
Brandi

Hope to attract more audiences, stimulate more brand interest and purchase desire. In addition, the brand wants to find a way to make its creators' campaigns more attractive.
▍

Solution: Turning to Partnership
Brandi used branded content ads on Instagram to launch a campaign to attract young South Korean fashionistas.
The brand has teamed up with selected fashion icons to post Instagram content that directly promotes Brandi products.
These posts are explicitly marked as "paid to work with Brandi" and when fans click on the post, they will be linked to Brandi's app or website.
The activity on Instagram is aimed at Korean women aged 18-34. In order to attract more people who are similar to Brandi's loyal customers, Brandi also
A similar audience was created by the app header user from the brand.
Brand content advertising campaign helped Brandi find a new creative marketing approach and achieved the following results over the 13 days of September 2019 (compared to ads on brand accounts):
12% increase in return on advertising spending

11% reduction in cost per purchase

Single8% reduction in web browsing costs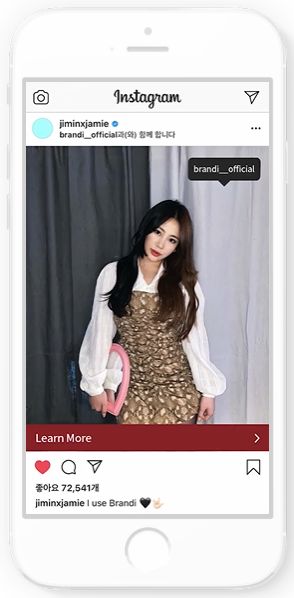 Summary:

Instagram has a lot of online fans and big idols, and working with them to promote the brand is certainly very effective in attracting young customers.


To boost sales and attract new customers from overseas markets, the Pakistani fashion retailer used Facebook's dynamic ads and multi-country similar audiences to make a conversion campaign that eventually led to a 2.3-fold increase in website purchases.
▍

Brand Story: Local Fashion Leader
Gul Ahmed is Pakistan's largest fashion retailer, with an online store in addition to brick-and-mortar stores, and a modern, original design for both male and female customers.
▍

Brand Objective: Global Growth
Gul Ahmed has a strong local brand awareness and hopes to grow more in Pakistan and other South Asian markets. Gul Ahmed is also looking to use advanced technology to expand and optimize its marketing activities.
▍

Solution: Looking for the frontiers of fashion
The clothing brand has launched a campaign for its year-end promotion, using dynamic ads on Facebook to attract people in Pakistan and other South Asian markets.
Using dynamic ads in carousel format, Gul Ahmed showcases a range of products that people are more interested in, and then uses boutique bar ads to display a video and a selection of products in each ad.
When the video highlights the product discount,
All ads are directly linked to the brand's online store,
People can buy what they see at Gul Ahmed's Mall. That way, people don't have to leave Facebook to seamlessly link up from discovering items to buying them.
The campaign is widely targeted at Pakistani men and women interested in fashion. At the same time,
Gul Ahmed remarketed users who visited their sites and created similar audiences based on those audiences.
to find more people who might be interested in their products. To attract more people from outside Pakistan, the fashion retailer has also used a multi-country similar audience.
▍

Success: it's about expanding its success
Gul Ahmed for two months

campaign

(October-November 2019) has achieved great results, not only increasing sales, but also winning customers in new markets:
Compared to the previouscampaignIts website has increased its website's transaction price by 2.2 times

16% increase in return on advertising

With the previouscampaign2.3 times more purchases of its website compared to
Summarize:
Brands want to expand their customer base, use remarketing capabilities and createSimilar audienceIf you want to expand into a wider overseas market, you can useMulti-country similar audiences find target customer groups.

Hunan Daily, Huasheng Online Social Media
A "watching" to let more people know
---