Q1 Digital Ad Report 2019 Read: Facebook Ads Overall CPM Drops to $3.16, Instagram Fast Snap Ads Still In Bonus Period
According to The 2019 Q1 Digital Advertising Benchmark report released by Marin Software this week, information search and social remain the two biggest engines of growth in ad spending, while Google and Facebook remain the two biggest winners.
Shopping advertising is growing rapidly.
Already accounts for 39% of Google's advertising revenue
The report shows a significant increase in marketers using Google's Responsive Search Ads. 24% of search marketing promoters are already using this new ad format.
Strictly speaking, Google's responsive search ads, which were launched about a year ago, are still in beta beta. The ad format features that advertisers can get about 45,000 different ad placement choices by uploading titles and descriptions to create an associated text ad. The Google platform will automatically test the different combinations of ad titles and descriptions and see which combinations perform best. Over time, responsive search ads provide the best information to different searchers based on keywords, devices, past browsing behavior, and other signals that users search for.
The latest data shows that responsive search ads are about 5-15% more LIKELY to have CTRs than standard text ads.

In addition, in terms of search, shopping ads already account for 39% of Google's advertising revenue, suggesting that performance marketing is further driving retail ingress, which is why Amazon continues to add to its advertising business. Even though the share of revenue is already high, the data shows that only 22% of advertisers are using shopping ads, suggesting that a small number of large advertisers are already driving the rapid growth of Google's shopping advertising business.

Another major trend in the first quarter of 2019 was changes in two key metrics within the search ad ecosystem, click-through and CPC (cost of clicks). In the first quarter of 2019, clicks continued to rise, and as multiple holiday marketing seasons have passed and a number of marketing campaigns have just ended, click-throughs continued to rise unexpectedly. On the other hand, the overall trend of CPC continues over the past year is still in decline.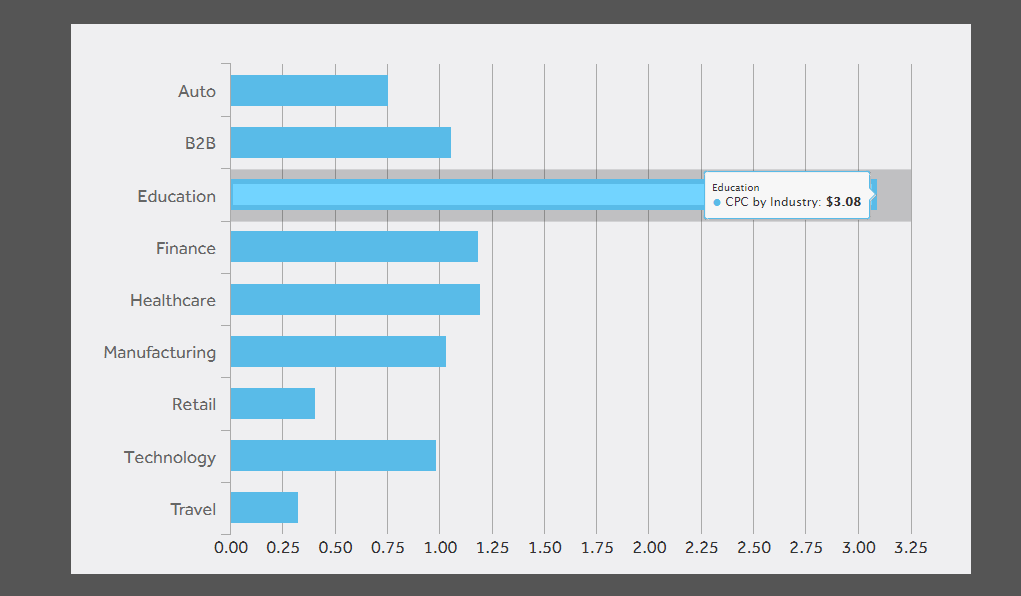 In segments, tourism advertising is $0.31 CPC and retail $0.39, all below the level of the fourth quarter of 2018, mainly because the peak of the holiday marketing season has passed and the price of advertising inventory has become cheaper. For all vertical sands, global CPC is down 6% year-on-year.
Social ads: Instagram and
Bonus, Messenger's highest CPI
Socially, Instagram has long been a major growth engine for Facebook's ad revenue, now accounting for 19.5 percent of brand advertising revenue, nearly double what it was a year ago. Instagram's fast-shooting ads have accounted for about a third of total Instagram ad revenue in the past year.
Taken together, the average cost of CPM has been reduced to $3.16, $3.67 in the first quarter of 2018 and $4.31 in the third quarter of 2018, when the average cost of CPM is currently low. At the "Chinese EnterpriseS Out of the Sea" event at the end of March, Facebook industry director Zhang Yuliang also said: "Instagram 15-second short video is still in the bonus period, the cost is not that high, suitable for e-commerce customers, because Instagram is very powerful with goods." "
In addition, as of the first quarter, Messenger had the highest CPI of all Facebook's ad inventory, probably because the platform was relatively in use, resulting in data being more affected by a small number of advertisers.
(Writer: Amber Yin)
This article was edited by jqyjr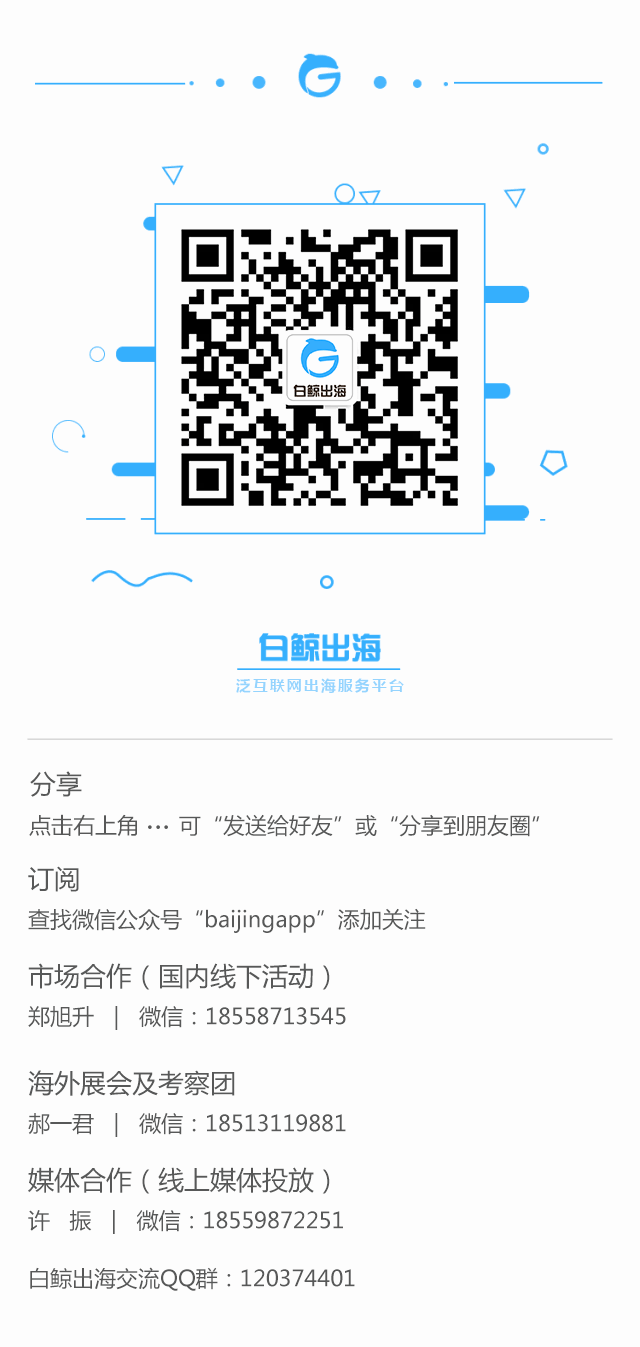 ---