The second-generation credit system went live today; Facebook shut down WhatsApp ads; Gansu Province opened WeChat PayPal to pay social insurance premiums...

➤ Ndrc:
Chinese companies will negotiate import agreements with U.S. companies to expand imports from the U.S. in accordance with the principle of marketization
The National Development and Reform Commission held a Press Conference on the morning of January 19.
The United States has high-quality supply capacity in the fields of energy, manufactured goods, agricultural products, medical care and finance, and expanding imports from the United States will help meet the demand of our residents for quality goods and services, said Meng Wei, a spokesman.
Strengthening China-U.S. economic and trade cooperation is in line with China's high-quality economic development requirements, is conducive to promoting domestic market competition, and promoting the upgrading of products and services.
China and the United States are both market economies, and Chinese companies will follow WTO rules and negotiate import agreements with U.S. companies to expand imports of goods and services from the United States, in accordance with the principles of marketization.
(Source:
Tencent News)
➤ The second-generation credit system went live today, and personal utility bills were not included
The central bank announced Friday that from January 19, 2020, the credit center will provide second-generation credit reporting services to the public and financial institutions.
At present, the second-generation credit system has not collected personal water and electricity charges information, only in the second-generation format credit report design reserved display format.
However, the second-generation credit system will inherit and display the normal payment and outstanding payment information of individual telecommunications collected in the credit system of the generation.
(Source:
Beijing News)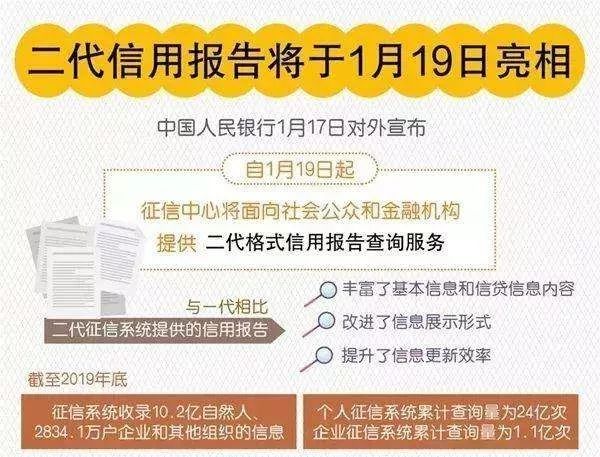 ➤ By the end of 2020, some city shopping malls and other places are prohibited to prohibit the use of non-degradable plastic bags
According to the opinions issued by the National Development and Reform Commission and the Ministry of Ecological Environment on January 19 on further strengthening the control of plastic pollution, by the end of 2020, shopping malls, supermarkets, pharmacies, bookstores and other places in the urban areas of municipalities, provincial capital cities and cities with separate plans will be used, as well as food and beverage packaged takeaway services and various exhibition activities, and non-degradable plastic bags shall be prohibited. Market regulations and restrictions on the use of non-degradable plastic bags.
(Source:
CCTV News)
➤ Cotron board's total market value breaks trillion
As of January 17, 74 companies had listed on the board, and Wind data showed that the combined market capitalisation of these 74 companies had broken the trillion mark, reaching 113,090.6 billion yuan.
Yesterday, the company's board stocks almost all red, the sector of eight companies shares rose more than 10%, 42 rose more than 5%.
Among them, as the leader of semiconductor equipment, the total market value of the company after the recent surge exceeded 100 billion, ranking first in the market value of the science and technology board.
(Source:
Securities Times)
➤ 29 five-star hotelsPicked Stars
On January 17, the Ministry of Culture and Tourism announced that nine hotels, including Sheraton Hotel in Haikou, Hainan Province, had been disqualified from five-star tourist hotels because of serious health and fire safety problems in some five-star hotels, lack of prerequisites, outdated facilities and equipment, and irregular service. Six hotels, including the Radisson Hotel in Tianfu, Sichuan Province, were ordered to undergo a 12-month deadline.
According to the Star Rating Commission of the National Tourism Star Hotel, 29 five-star hotels have been "picked up" since 2019.
(News)
➤
2020 Spring Festival movie pre-sale box office breaks 200 million
According to The Lighthouse Professional Edition data, as of 11:54 on January 19, the cumulative pre-sale box office of the 2020 Spring Festival film has exceeded 200 million yuan.
Among them, the film "Chinatown Detective 3" with 120 million box office far ahead.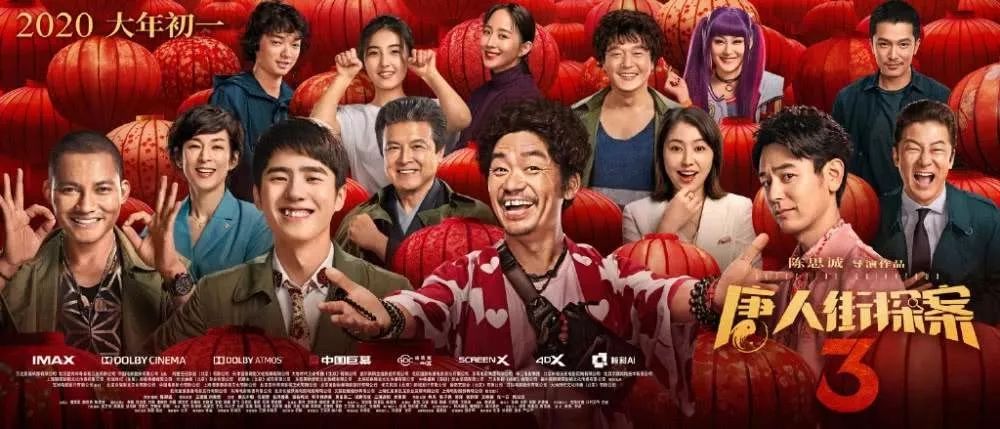 The Department of The Grand Duke
➤
LV CEO replaces Amazon founder as new world's richest man
January 19 ( Xinhua) -- Bernard Arnault, president of France's Moet Hennessy-Louis Vuitton Group, has replaced Amazon founder Bezos as the world's richest man, according to the latest news from Forbes magazine.
➤

 

Facebook shuts down WhatsApp ads
On January 19th, the Wall Street Journal reported that Facebook was shutting down ads on WhatsApp and cutting its entire advertising team.
A year after advertising, Facebook seems to be refocusing whatsApp on its function to better connect people, people and organizations.
It is understood that at present, WhatsApp's source code has also removed the ads.
(Source:
DoNews)
➤
Amazon pledges to help Create 1m New Jobs in India
On Friday, Amazon pledged to help Create 1 million new jobs in India, foreign media reported.
Amazon said it expects to create jobs over the next five years through continued investment in local businesses.
Amazon is investing in its technology and logistics network and says the new jobs will cover IT, cloud computing, retail and manufacturing.
(Source:
Tencent Technology)
➤
"Time model" Dunhuang Research Institute cultural relics protection and utilization of group deeds in the province caused a warm response
On January 17th, in the "Time Model" launch hall of the Central Radio and Television Station, the Propaganda Department of the CPC Central Committee awarded the title of "Time Model" to the Dunhuang Research Institute for the Protection and Utilization of Cultural Relics.
After watching the release program, cadres and masses all over the province were deeply moved and said that they wanted to learn to make outstanding contributions to the protection and utilization of Dunhuang Cultural Relics protection and use of the Dunhuang Research Institute, which has the courage to play, unswervingly, pioneering and innovative, and willing to contribute to the construction of a happy and beautiful new Gansu to make a new and greater contribution.
(Source:
Gansu Daily)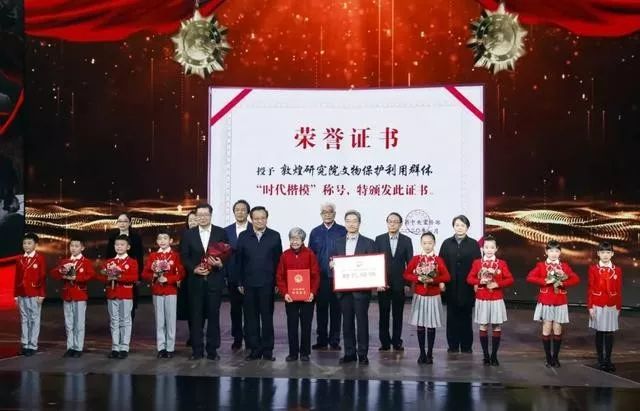 ➤
Gansu Province opens WeChat Payment Pay pay social insurance premium channels
Gansu Provincial Tax Bureau on January 15 launched a new channel of social insurance contributions, through WeChat, Alipay "city service" function, enough to pay urban and rural residents' basic old-age insurance and basic medical insurance quickly and easily.
(Source:
Lanzhou Morning Post)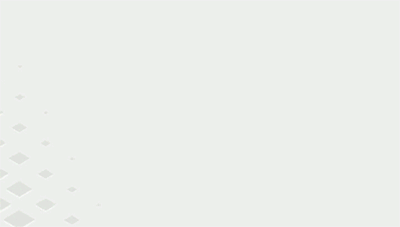 ---