Three Facebook ad optimization tips to keep your users on the line!
First, the use of ad test analysis, optimize ad delivery
By setting up ad Group A/B (Group A/B/C) tests, you can set up test variables to help us test each ad's creative performance and optimize ad delivery.
1. Create A/B (A/B/C) ad test
Let's start with the process of creating ad tests:
(1) Enter the Ad Management Center, the first step is to create a campaign, select goals, determine the types of ads, such as selecting Video view. Then fill in the campaign name,
(2) Open the ad test button under the campaign name and select the control variables of the Facebook ad test, such as "Delivery optimization".
(3) Finally click to set up the advertising account, fill in the account name, region and other account information.
(4) After the ad account is created, we jump to the Ad Management Center page and enter the ad group. On the left side of the page, you can select a test variable, or add multiple ad groups, and then test the ad group you want to test on the right side of the page, changing the test settings.
2, quickly master A/B advertising test
Facebook's ad test variables include Creative (Creative), Deliver optimization (delivery optimization), Audience (audience variables), and Layuout (placement), which give us different ad optimization effects from different dimensions:
(1) Creative (Creative)
By testing ad ideas, we can learn which ads are more engaging with audience interaction, so that better setting up images, text, videos, titles, and so on, to form an ad that can get more traffic. Suggestions:
(1) In the selection of this variable, in order to ensure the best results of the test, you can add to 5 different versions of the ads created on the basis of ad A, ad B test.
(2) If you only want to test a certain ad element, such as text to optimize ads, then we can make the text of these ads different, other elements are the same, test.
(2) Deliveroptimization (Delivery Optimization)
Test for the ad target, ad bid, ad delivery cost, time to serve and other elements to better protect the effectiveness of your ad delivery. Suggestions:
We can create the same ad version to test different ad delivery features to get what's the biggest variable affecting the ad at the same time, or we can test multiple different ad versions for the same optimization event to determine which version of the ad will get the best results for this ad serving feature. For example: want to know the same version of the ads of different variables of the performance, you can ad A, ad B, ad C using the same version, in the delivery target is set to conversion, landing page views, link clicks for comparison test.Through three sets of test comparison, to learn the specific variables affecting the performance of this ad, so as to optimize the ads.
(3) Audience (audience variable)
By analyzing audience variables, you can learn what the characteristics of the people who respond to our ads are, set audience criteria such as age, region, and filter out the types of people who respond to our ads using different data comparisons. For example, three women of different ages, 18-25, 26-34, and 35-44 years old, were in Canada, New York, and Washington, D.C., to see how much our ads were responded to by.
(4) Layuout (place)
The placement variableletlets let you see how your ads are serving in different placements. It is recommended here that variable analysis be used with automatic placements to get the best results from all default placements, while helping us effectively use our budget, control costs, and show ads to more users.
Second, use Promo video production to create the audience's favorite video ads
According to Promo Market Research, 70 percent of Facebook users prefer video ads to other forms of advertising, while Facebook's ad videos are 6 percent more likely to be viewed by users than YouTube. So from the point of view of ad optimization, it is recommended that you prioritize video ads when creating ads.
1, clever use of Promo for multi-platform video advertising
About video production, Promo is recommended to use Promo, a platform for creating video ads for Facebook, Instagram, YouTube, linkedIn, that provides a large number of high-quality ad templates and calendar ad videos based on the industry of the ad creators, while the tools inside provide us with high-quality Facebook video cover footage and image adjustments to aid video ad optimization.
2, Promo use steps
Example: Create a Facebook ad:
(1) Find Facebook ads in the Cretive section, then drop down in the left column of the page to determine the industry area, in the upper right corner of the page can set the ad type (advertising ratio, latest ads, most popular ads, most matching ads) and so on, to find the appropriate ad template;
(2) After selecting an ad template, we can first preview the video content, after determining, choose to use to enter editing mode;
Click on the pink plus icon in the footage editing bar below to add your own images or videos to combine with promo's off-the-shelf ad templates to form your own unique creative video. Click Edit to adjust the color, length and length of the content, add music on the left side of the page, select the title ad style on the right side of the page, click the added title style to edit your own ad text.
(3) Click on the bottom left corner of the page to save and preview, if meet the requirements, you can one click to the Facebook platform.
Tips: With more ad templates and video production features, you'll need to choose a customized plan for a fee.
Third, optimize the advertising attention guide
In the specific ad optimization process, pay attention to some small details, will make our advertising optimization effect doubled.
1, pay attention to the use of advertising color, avoid the use of too much black.
To create high-quality advertising content can not be separated from advertising design, and advertising color in the advertising design occupies a great position, the correct use of color, can attract more users to click, so we have summarized some suggestions, in order to optimize advertising assistance.
(1) Choose a color based on the product type
If we are doing education industry, we can choose green and other bright colors, green can give people a sense of trust. For example, an educational company's campaign ads, with a green-based cover background and white-blue, add credibility and trust to the ad.
(2) Choose the color according to the season.
In autumn and winter, choose warm colors (light brown, orange) will bring a warm feeling, summer as far as possible to use cold tones, let people feel refreshing, calm. For example: a magazine's New September advertising campaign to promote the magazine cover, the cover of the clothing color system and brand name are orange, access to many positive reviews and retweets, there are many good-looking comments about the color.
(3) Avoid the color of the platform home page to select the ad color
Facebook platform user interface is blue, when advertising, be sure to avoid large areas of blue color, otherwise our ads will not be prominent, unable to attract attention. (To make our ads brighter and more eye-catching, it's best not to use a blue color similar to Facebook's, or it'll become a backdrop.) )
(4) Orange, yellow, red can be used more
In general, orange, yellow, red can increase people's desire to buy, avoid the use of black as the main color, will bring discomfort to the audience. If the main tone of our ad is red, it is recommended to combine the white background design to play out the appeal of red.
2, delete low-relevance ads
Facebook evaluates our ads for relevance, with scores of 1-10 and low relevance ads. To optimize our ads, we must optimize or remove low-relevance ads so that they don't affect the performance of our ads.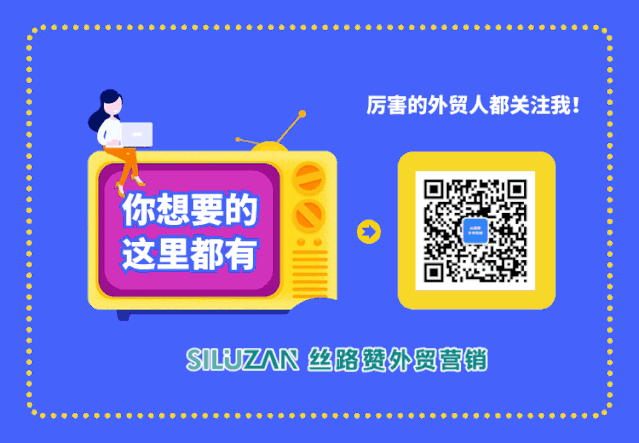 ---