What data do you need to see when you're running a Facebook ad?
We know that in advertising marketing, the importance of data analysis is self-evident.
Cast ads without doing data analysis and optimization, and then how to work like 996, will be like headless flies in the complex number of lost direction.
Today I'm going to cut in from the algorithmic rules of the Facebook system to help you figure out the following:
Bid algorithm for Facebook ads

Take advantage of data analysis tools

Methodical optimization

Steadily improve your ad performance
The nature of data optimization
Improve advertising competitiveness
Please remember that in the ad,The essence of data optimization is to improve advertising competitiveness!
Before analyzing data, you must first clarify what we are doing with advertising data optimization. You might say, of course, that it's to improve advertising performance and returns.
But that's what you're doing, advertising on Facebook, and you need to convert your purpose and the logic of the FB platform into a mind-set.
Have you ever thought about the problem that millions of sellers advertise on Facebook every day,

Facebook

Why give you the best resources?
I'd like to read the algorithmic principles of Facebook's advertising bidding system, and you'll understand
In order to get the best ads for Facebook, it refers to the ads that are the most valuable to the advertising audience without affecting the user experience of the platform.
And the value of advertising to the audience needs to be measured from many angles, want to improve advertising efficiency, the best resources, the key is to improve the total value of advertising.
Let's look directly at the ad total value calculation formula:

According to this formula, the total value of an ad has three factors:
Ad bids

Projected rate of action

Ad quality and relevance
Among the three factors that affect the total value, ad bids and expected action rates represent the maximum search for high-value audiences, while ad quality and relevance represent optimized audience experience.
To sum up, there are three ways to get your facebook ads to win quality impressions:
1, improve the expected rate of action
2, improve the quality and relevance of advertising
3, improve the advertising bid
How to increase the rate of expected action
and ad quality
Now that we understand what needs to be improved, how do we determine which link is out of the question, and how do we interpret data optimization?
Let's do a one-by-one disassembling.
How to improve projected action rates and ad quality:
There are many indicators to measure these two values, but we can select the most important indicators and clarify the series logic between these indicators, optimized according to the stage layer.
In the case of conversion ads, the most important ad data between all data is always around five data standards:
From product "exposure", "click" to actual "conversion", and through "click-through" and "conversion rate" to view the user's reaction to the content of the advertisement.
The following graph shows the relationships and influencing factors of each data: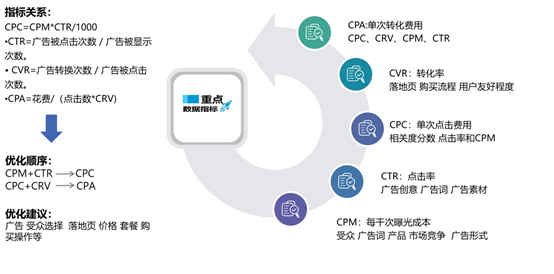 According to the figure above, we find that we can see the audience selection optimization from CPM, the CTR click-through optimization, optimize the two data to get the best CPC, combine CVR, improve the landing page conversion, thereby improving CPA.
In addition, we also recommend that the quality of advertising, creative material (image video, etc.) and copybook be judged by quality, ranking, and so on.
Next we need to know, how should we use the bidding strategy correctly to increase our bid?
Bidding represents the amount you are willing to pay to get the desired results from your target audience. Facebook Support
Auto-bid
Manual
Two ways to control bidding
The most common is the minimum fee and bid limit. The minimum cost will be as low as possible for the lowest CPA for the ad group to get optimized events.
The cost cap bidding strategy is the maximum number of conversions within the maximum set amount, and is suitable for advertisers who need to control costs.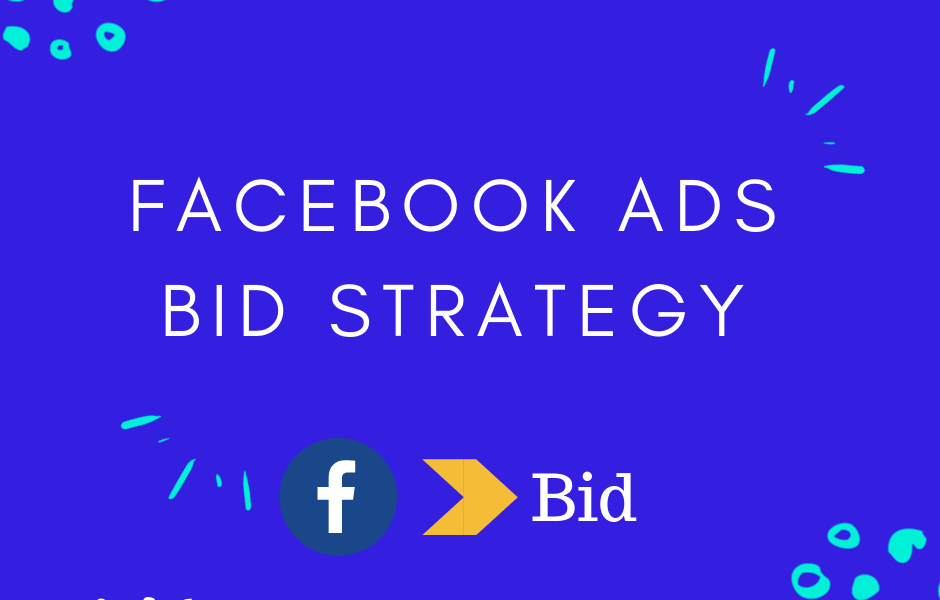 In the actual delivery process, according to the specific product and audience situation and historical delivery data analysis, flexible choice of different bidding strategies to set reasonable bid value, to avoid unreasonable or low bid to limit the normal exposure of advertising.
Where can I see the data?

Work to do good things must be the first to benefit its instrument
Many people do Facebook ads, do not know how to look at the data, where to see the data, in fact, in Facebook's ad analysis background, there are some good data analysis tools can help us to analyze data.
1, "View Charts" function
The View Charts feature lets you see specific performance performance (historical trends in ad's performance data), demographics, and page.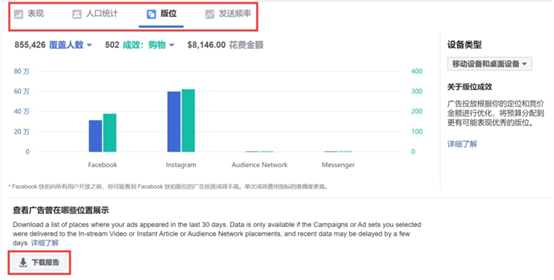 2, "Check" function
The Check feature sees data such as coverage, competitiveness, overlap, and more for ad groups.
Often a friend asks what data to judge an ad to continue running, there is no need to continue to increase the budget, the data provided here can provide reference, legend:


When the proportion of first-time impressions continues to decline, indicating that this audience pool is small (this is to be combined with the audience coverage ratio), or this group of users are very low activity, or interest mismatch, it is recommended to replace the new audience.
When different ad groups are heavier, the higher the overlap in bidding, the more wasteful the relative money will be. This can be detailed to see which adset overlap is high, the integration of the audience is good.
"Auction intensity" can reflect some market and bidding ability, such as entering the Q4 season, if the same bidding strategy, relative to the summer, the bid competitiveness of this advertisement becomes weaker.
This is when you need to consider improving your advertising competitiveness, replacing new attractive materials, or increasing your bid.
3, do not use science online view delivery results analysis
For advertisers with many ad accounts, but online conditions do not allow or require real-time account data to follow up, here is a very useful tool for everyone:SinoClick
It can customize data reports, regularly send you visualization reports to your designated mailbox, ad performance data at a glance, visualization is strong.
If interested, you can scan the use (there is a facebook ad can be scanned)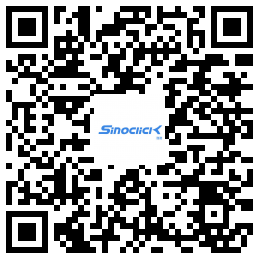 By the way, you can also open facebook and Google enterprise ad accounts for free.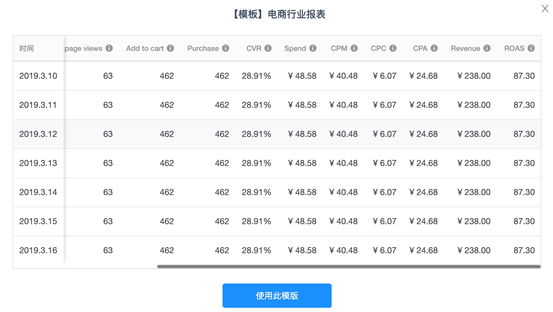 In addition to customizing advertising data reports, the company also offers a number of competitive services.
For example, many people say they don't know how to open an ad account on Pinterest (require stake in the U.S.), which can actually find an agent.
(I said before, really, the domestic everyone to do Facebook is to find agents, you do not find agents to open an account advertising, account is bound to die, many novices often make such a mistake)

Feishu Shenno Group is the only one in the country owned at the same time

Cross-border digital marketing agencies with official agency rights for nine major platforms.
Facebook

Instagram

Google

YouTube

Twitter

Linkedin

Pinterest

TikTok

Snapchat
Here's a little introduction to their company.
Flybook DeepNo

Flybook Interactive, a subsidiary of Facebook's officially licensed top agency, should have heard about it, or many of whom already work together in depth.
Feishu Shenno Group not only helps companies such as Ctrip, Drop, Byte Beat, Alibaba, Global Tesco, Stick Valley, Dunhuang.com, Anker, Tencent and other companies to quickly open up overseas markets through Facebook and Instagram to achieve globalization.
In the small and medium-sized enterprises in the sea business, but also set up a complete service system, walking in the forefront of the market.
Feishu Shenno Group provides customers from the introduction to the advanced companion course tutoring, content covers account operations, advertising practice, data analysis, advertising policy interpretation, product information, user behavior research, first-hand platform information, etc., to assist sellers to advertise, easy to learn cross-border knowledge.
Feishu Shenno Group has a team of professional optimists, deep cultivation of different vertical areas. Combined with the specific characteristics of industry-category-products, according to the optimizer's many years of experience and the proprietary data report of Feishu Shenno Research Institute, to provide one-on-one advertising optimization guidance recommendations, but also regularly assist users to analyze advertising data, timely account optimization adjustment, improve advertising effectiveness.
For the above Facebook ad serving data analysis and optimization of content if in doubt, you can also find a flybook to consult, and finally specifically to emphasize:
Data analysis is a very important work, we must spend more time to study the meaning and logical relationship of different data indicators. Be sure to make adjustments in time after obtaining the data judgment. Some judgments may not be correct, but all assumptions need to be validated.
Finally, data analysis is a recurring effort, not once and for all, and data metrics change with the market and external environment, keeping data sensitivity and flexibility.
Hope that the above sharing can help you, through data analysis and optimization of decision-making actions, improve the effectiveness of advertising.
---