2019 Full Year Inventory: Google's Search Ad Product Update

Ying
The advertising campaigns of sales automation, vertical penetration of the marketing funnel, shop-buy ads and user privacy protections are the biggest changes to search advertising in 2019.
In 2019, Google redesigned the results page for mobile search. In the new interactive system, ads in search results are labeled black "ads" and special icon processing is added for natural search. These changes send a signal to brands and marketers:Google is starting to help them with their ads management.Marketing automation is still an important proposition. This was most evident in this year's Google product launch, which was clearly intended to cover the entire marketing funnel through a multi-channel advertising campaign. Adapting to the new privacy restrictions becomes more urgent, which will also have a significant impact on search marketing in the new year.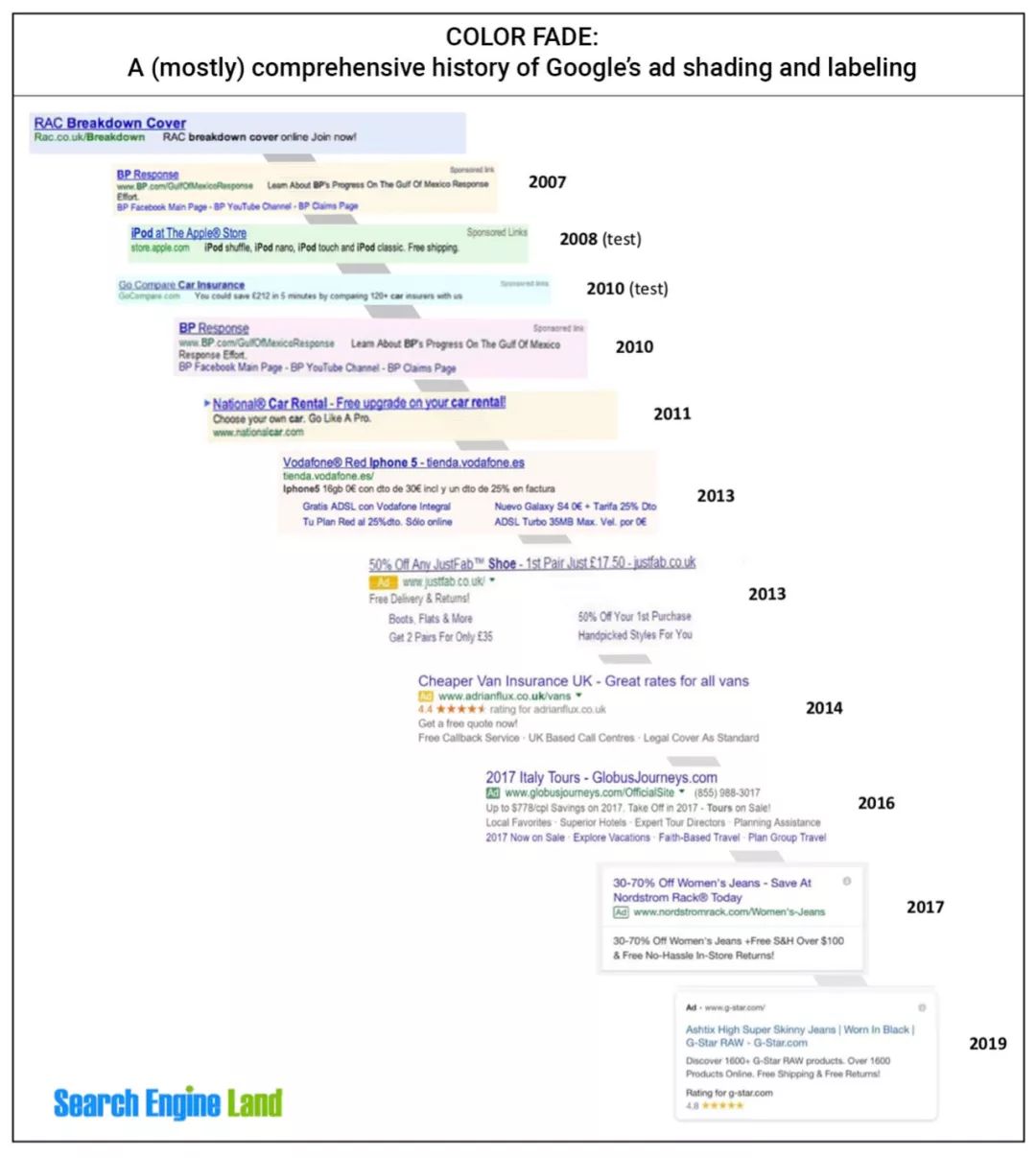 Source:Search Engine Land
In 2019, Bing, Microsoft's search engine, just celebrated its 10th birthday.Ten years on, Bing's market share is still unable to compete with Google, and may never match it, but it doesn't matter.Rebranded Microsoft's ads don't have to cover more than 90 percent of its parent company's revenue, as rivals Facebook and Google's ad businesses do, and it's starting to show more independence in 2019, not just to catch up with Google's new ad features (though it's still doing so).
Today we'll take stock of the major changes in search advertising in 2019, which will also guide our 2020 campaign.
We say goodbye:
Average ranking

Exiting the historical stage of the Average ranking is more troubling than data loss.Advertisers have spent months changing their bid strategies, reports and codes to accommodate Google's new ranking metrics launched in late 2018.The new ranking based on the share of exposures better indicates how often your ads appear before the natural search list.
Microsoft has also introduced new ranking metrics, but they say they will continue to use average rankings to show results for a short period of time.
Speeding up delivery

Search ads and shopping ads no longer support ads as early as possible and as much as possible before the end of the day or before the daily budget runs out.For promotions with no budget cap, accelerated delivery is their favorite.But Google says most businesses still have an advertising budget cap.This way increases the competition earlier in the day, or unconsciously lets your money be spent earlier in the day, thus raising the cpc. 
Currently, campaigns can be standardized and optimized through Google algorithms based on their goals, bid strategies, and contextual signals.
Search for keyword close variation experiment

Tight variations allow keyword matchesSimilar to or identical keywordsthe search. This product update, like Google's poor customer service, is the most frustrating and negative change in search ads in 2019.
In the summer of 2019, Google launched this product update: on top of allowing exact match keywords to be matched to tight variations (misspellings, singular plurals, stem variants, abbreviations, rearranging words with the same meaning, adding or removing imaginary words), and in the future, it will begin to expand toBroad match modifier and phrase match keywordsthat matches words that have the same meaning as keywords contained in a search query. For example, if your phrase matches the keyword "images royalty free," you can also trigger an ad display when a user searches for "free copyright image of baseball."
Source:Search Engine Land

Advertisers have not fully recovered from the impact until now.Following this product update, Google introduced another change in keyword choice preferences in August, so that keywords no longer compete with each other.But Brad Geddes, head of Adalysis, a search tool, gave a detailed example at the SMX East conference, explaining that Google's move had significantly affected the search advertising campaign management model and procedures.
Rank-based bidding strategy

From June 2019, advertisers will no longer be able to add new Target Search Page Locations or Ranking Win Rate Target bid strategies.
Source:Google

Later this year, existing campaigns that are still using these bid strategies will automatically migrate to " based on previous target locations and historical impression stake"Target Impressions Share"Bid strategy." Target ImpressionS Share provides more flexible and granular control to optimize based on advertisers' required impression share and search page location. Advertisers can also use Absolute Top ImpressionS Share or Top Impression Syd share with Target Impression Stakes to win impressions at top of the page.
Source:Google

We're ready to:
Just look at the discovery ads you buy

Discovery Discovery Ads (in the in-house phase) is one of the most important announcements at Google's marketing conference in 2019. For the first time, using a single image and carousel form similar to FacebookNative interstitial ad formMake Google Discover Feed profitable for the first time. This means advertisers can reposition existing ideas fairly easily. Like Google's other automated campaign types, Discovery explores ads across multiple Google resources and calls google products such as Discover Feed, Gmail and YouTube Home Feed.
Source:Search Engine Land

Digital advertising solutions for e-commerce

There is no sign that Amazon's advertising is slowing it down, but instead it is quietly shaking google search advertising dominance.There is no doubt that Google is also feeling the pressure from social platforms such as Instagram, Snapchat and Interest.To sum up, as the competition between advertising platforms for advertising budgets becomes more intense, digital advertising products are constantly being updated.The redesigned Google Shopping was launched across the United States ahead of Thanksgiving in October.Google Shopping's "Buy in Google" feature provides users with a very special new experience.
Google has also expanded its shopping ads to YouTube platforms and image searches.In November, promotional ads for local businesses will appear on a map in the form of promotional pushpins, or they can appear on display ads in the form of a directory. In August, Microsoft acquired PromoteIQ, which allows advertisers to advertise products directly on retail sites. There will be more changes to look forward to in 2020.

More Responsive Search Ads (RSA)

Microsoft Ads launched the Responsive Search Ads beta worldwide in September. Marketers should expect that responsive search ads will eventually become the standard text search ad format.Responsive search ads are the direction in the continued development of text ads and ad testingThe ad system will determine the creative in real time when bidding, and adjust it continuously based on historical effects. And it's not just in search ads, Facebook launched its version of its responsive ads in late October, called multitext optimization.
Source:Google

Microsoft launched a global advertising customization tool in July.Advertisers can create custom ads on the user interface of Microsoft ads or import them directly from their Google accounts.

New Delivery Audience Options

Originally a "similarly interested audience" is a feature that is only open to display ads and YouTube, which was also added to search ads in October 2019.Advertisers can choose instantly available user groups, or customize interested users entered with keyword phrases.
Starting in November 2019, advertisers can build more complexMerge user groupsFor example, use the and logic of "yes x and x" to create a list of targeted users that can meet multiple combinations of interests/population/shopping. This allows search ads to be more accurately targeted at the relevant people.

Source:Google Ads

Microsoft has brought the ability to redirect custom user groups to global markets. Unlike Google and Facebook, Microsoft allows advertisers to upload user lists directly to the platform in the form of mailboxes. Bing Ads has also partnered with third-party user data platform (DMP) Adobe Audience Manager, Liveramp, and Oracle's BlueKai.

New Smart Auction Tools

Google's Smart Auction Strategy was released in August to help you convert as much as possible.Designed to automatically maximize the value of your budget.Microsoft has also introduced Bing ads around the world that maximize clicks.
Google also launches search and display adsSeasonal adjustmentThis allows advertisers to adjust the bidding algorithm by informing Google of the smart bidding system by increasing conversion rates due to promotions, product launches, or low season.
Settings based on campaign conversion rates, and rules for searching and displaying ads, give smart spot policies more precise control. For physical advertisers,Smart bidding strategies take into account the traffic of brick-and-mortar stores.

Source:Google

More extended apps

Bing ads, for the first time, feature sadder lets users "take action", showing CTA buttons in text ads that allow users to order an order as soon as they see the ad, or to book a restaurant.Google has also tested expanded applications that can be used to expand leads.

Show ads on the search page

It turns out that display ads in search results are still hard to do well.In 2019, GalleryAds (Carousel Album Ads) has been running for a short time.A few months later, Google re-integrated it, and the beta version quietly went to great swell.But the product is still likely to return, as Google still hopes to help advertisers re-use existing Facebook creatives on Google's platform.
For years, Google and Microsoft have been experimenting with various display ads in search results, but these tests have been unaworked.The exception is car advertising, which Google has tried to promote in the form of Adair Ads to other industries.
Source: Search Engine Land

Microsoft also conducted a brief experiment with Samsung's 3D ads this year, and if you're browsing Samsung's ads on a desktop, you can rotate 360 degrees, see what the phone looks like without a dead end, and zoom in on the image of the phone model in the ad.
Pay attention to privacy and limit the tracking of cookies

In 2019, Google's Chrome, Mozilla's Firefox, and Apple's Safari have all introduced or tightened restrictions on tracking cookies to varying degrees.
Apple's Webkit team launched the latest update to Safari Smart Prevention Tracker (ITP) in December.
These updates limit advertisers' ability to target target audiences (including repositioning campaigns) through coockie, and limit the data collected through Safari for attribution analysis
this means that advertisers have a hard time seeing and measuring the performance of a marketing campaign.
When data is inaccessible, Google increasingly relies on machine learning models to show how ads are delivered and to evaluate their effectiveness.
With the California Consumer Privacy Act (CCPA) in effect in early 2020, privacy regulations and restrictions on cookies will continue to be a key issue for marketers in 2020.
---
In this particular time, you need to stay at home to reduce the number of out of the door, just can spend more time to learn some useful knowledge. If you want to learn systematicallyKnowledge and skills in the advertising technology industry, represented by paid search, into this fast-growing industry, in the face of interviews and professional issues at work more handy, to sign up for MarTechApe joint 6 industry experts launched"Advertising Technology Special Series Courses"!
This special course
Note that U.S. advertising is on the market, featuring platforms such as Facebook, Google and Amazon, as well as the growth marketing strategy for mobile app apps.

The course series is divided into 6 parts, taught by 6 advertising technology expertsOnline and offline ad purchase and delivery operation, data-driven advertising technology and measurement means, take you from 0 to 1, the system to learn to become advertising technology talent required skills, for you to build a comprehensive knowledge system to meet your professional and skill needs!
"American Advertising Technology Special"
Created by MarTechApe invites American advertising technology experts! Lecture teachers in the United States advertising technology industry well-known companies engaged in front-line work, they are:
AdTok Advertising Sales Manager (AdTok Partnership Manager)

Director of Himalayan Growth

Amazon's programmatic advertising consultant

Media Planning Manager, Dentsu Telecom Group, USA

Omnicom Search Advertising Specialist, third-largest U.S. advertising group

Senior Growth Manager, Jack Pocket, U.S. Online Lottery App and former Head of Growth, New York Social Technology,
Click on the image below for details of the course outline👇:
2. Course format and course process
Immersive learning experience that brings online courses closer to offline learning.Prevent the hoarding of courses, teaching assistants to supervise the completion of the course.
1). Headteacher
Responsible for planning the learning process for all learners, assigning assignments and deadlines.
2). Teaching Corps
The teaching assistants of the teaching assistant syllugroup will remind everyone to hand in their homework and answer questions.
3). Job
Once a week, test the learning effect, spend 15-30 minutes.
4). Special certificate
The certificate styles are as follows:
We offer standard Invoice for corporate reimbursement
Mobile channels support RMB payments, and website channels support USD payments.
If youI've bought it

This special

Any course in, please consult the small assistant to obtain
Course coupons to offset duplicate courses.
1. What if I've already bought some of these courses?
It doesn't matter, we've taken into account that many users have purchased individual courses in a special program. But we have a solution that will satisfy you and will send it for you.
Course coupons to purchase duplicate courses, be sure to scan the top two-dimensional code plus small assistant to help you solve
。 In fact, we encourage students who have already bought some courses to participate in this special study, especially those who have bought classes but have not yet finished their classes. We want you to see the changes you've made since you've finished your course!
2. Would you like to see the course on my mobile phone or on my desktop?
All participants can get both a mobile course channel and a desktop course channel!

If you prefer to study on a lightweight phone, you can use your phone to log in for courses!




If you are overseas, not satisfied with the cross-border server loading speed, don't worry, we have an invincible video platform, you can watch video directly from the desktop!

In short, whether it's a big screen or a small screen, no matter where you're in the world, you'll love our new and upgraded course experience!
3. My company is very supportive of employees, can your class be reimbursed?
We offer standard Invoice for corporate reimbursement.
4. What is the difference between buying a special course and buying a special one? (Of course it is!) )
Difference one: course experience, buy classes alone no homework, certificates, learning planning, everything needs to rely on your self-study, and many students end up hoarding classes without finished. But the dedicated series of courses is equipped with a full range of operational services, upgrading the course experience and ensuring you complete the course!

Difference two: single-buy course shopping courses do not know the connections and differences between various analytical methods, do not know what the occasion to use. Class questions in the special course will help you establish a connection and teach you how to link what you have learned with the job and the interview.
If you have any doubts, ask your little assistant: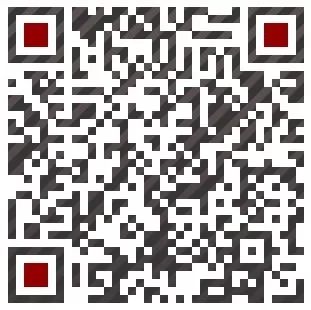 ---
Guess you like it.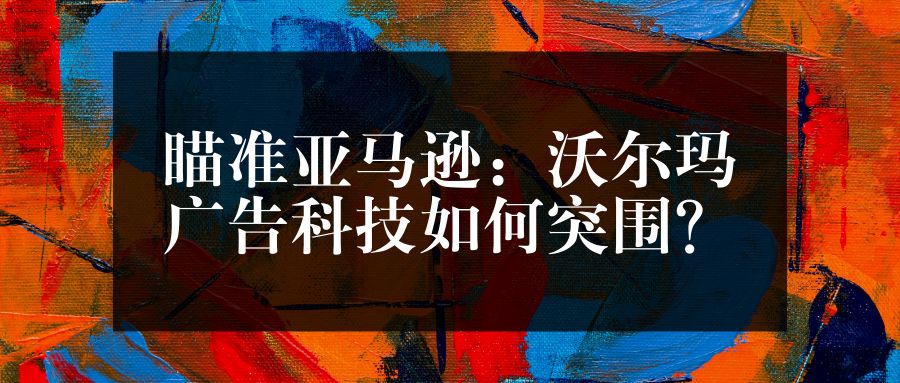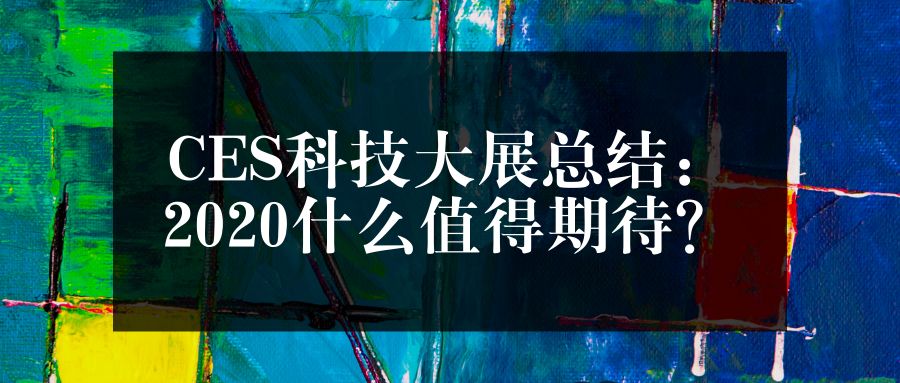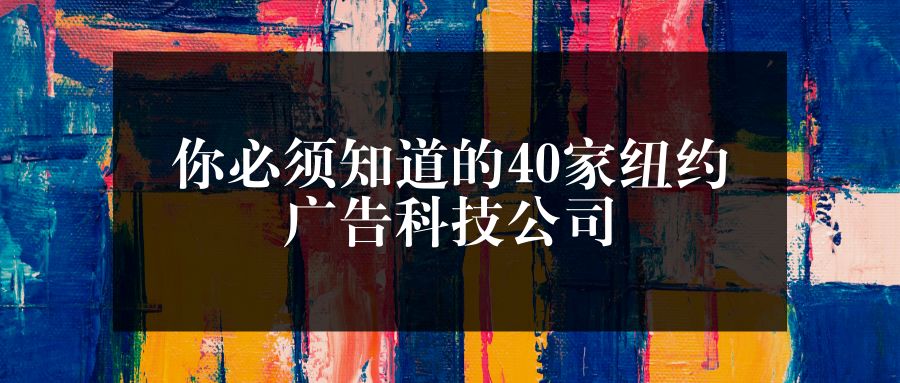 Keep learning, stay competitive in the workplace, MarTechApe's classroom, and look forward to your arrival!
---
---