Global ad market shrinks by $20.3 billion; Amazon slashes Google ad spending; Google suspends Chrome updates
【New Hotspots
 Cloud computing company PaaS strategy blossoms

"Run also" scam: pull people's heads, borrow the name of blockchain, stir up virtual coins

Google suspends Chrome, Chrome OS system updates
New Data
EMarketer says global advertising market shrinks by $20.3 billion

2020 Technology Trends Report: AI and China become the key words of the future tech world

Tencent's advertising revenue reached RMB68.377 billion in 2019, with rapid growth in social advertising

Amazon slashes Google ad spending to ease supply chain warehousing pressure
Cloud computing company PaaS strategy blossoms
Salesforce: PaaS platform backs up
One of the most iconic news in cloud computing since March has been Salesforce (NYSE:CRM), the leader in saaaS software, which has announced its acquisition of Vlocity for about $1.33 billion.
Salesforce's acquisition of Vlocity for its PaaS strategy should be a landmark event.
Other developers realized that they could also, like Vlocity, develop industry-specific solutions with Salesforce's PaaS platform. Its App Exchange market allows them to attract customers from a wide range of industries and build sustainable businesses that push their companies into multibillion-dollar valuations and end up seeking salesforce acquisitions even if they don't go to IPOs.
Veeva: PaaS Strategy for Borrowing Chicken slaying eggs
Veeva built a very successful platform on top of Salesforce's PaaS capabilities.
Veeva built a company with a market capitalization of more than $2 billion by using Salesforce's platform to save money. The company's success is a good illustration of how the company, which is based on another company, PaaS, combines its PaaS strategy with App Marketplace.
Of course, Veeva now seems to be building its own market around its API-based integration partner, which may be the only way for SaaS, which is the main PaaS strategy.
Workday: PaaS strategy successfully boosts growth
Over the past few quarters, Workday has been expanding its product line from the traditional HCM market to other corporate services such as financial management and purchasing to payment.
One of the key growth tools Workday has been using is the PaaS strategy.
Workday opened access to its platform to third-party developers in 2018 so that other companies could take advantage of Workday's data model and use custom applications and extensions in Workday.
Currently, Workday's platform offers a number of third-party applications integrated into its HCM, Finance, Learning, and Adaptive Insights tools.
Workday has its own product management team that integrates with other services. It also runs a Software Partner Program that enables third-party solution providers to build a common data base with Workday from a business interaction and technology perspective.
(Source:
https://baijiahao.baidu.com/s?id=1661014430803509692&wfr=spider&for=pc)
"Run also" scam: pull people's heads, borrow the name of blockchain, stir up virtual coins
Recently, a large number of complainants in the 21CN cluster complaints reflect that, also run APP by walking steps in exchange for "flower beans", and playing the name of "blockchain" hype flower bean prices, can be at the end of the year, its excuse to close the system, the final company application to write off, people go to the building empty.
According to statistics, the loss of complainants has been tens of thousands, and even individual investment funds amounted to more than 100,000 yuan.
Also running on the social platform to announce that its blockchain-based technology, based on the "every step of your count" concept, to create a new "blockchain and new retail" ecology.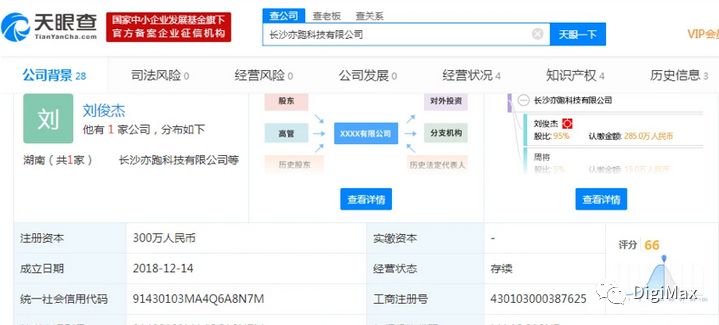 (Imagefrom the web)
Sky-eye inspection shows that also run APP operating main body for Changsha also run Technology Co., Ltd., registered capital of 3 million yuan, October 22, 2019, the legal representative changed from Tan Lei to Liu Junjie.
According to Tianeye, also ran the registered address for Changsha Economic and Technological Development Zone Xingsha Industrial Base Bluefield North Road 1 Xingsha Blockchain Industrial Park 401. According to reports, Xingsha Blockchain Industrial Park was established in August 2018.
It is understood that the walk-in app accident, not only also run. In fact, there is a good experience for the front car.
In October 2019, the "Let Sweat Not White" fun step APP was investigated by the industrial and commercial departments of Changsha City, Hunan Province, for alleged illegal activities such as mlm, illegal fund-raising and financial fraud.
As early as August 2018, the CIRC issued a "Risk Warning on Preventing Illegal Fund-raising in the Name of "Virtual Currency" and "Blockchain" (hereinafter referred to as "Risk Tips").
"Risk Tips" mentioned that some illegal elements under the banner of "financial innovation" "blockchain", through the issuance of so-called "virtual currency" "virtual assets" "digital assets" and other ways to absorb funds, infringe on the legitimate rights and interests of the public. Such activities are not really based on blockchain technology, but rather hype the blockchain concept line illegal fund-raising, mlm, fraud.
These behaviors are characterized by networking, cross-borderization, deception, seduction, and concealment (using the concept of hot spot speculation); and the existence of a variety of illegal risks (with "static gains" (profitfrom from the appreciation of currency) and "dynamic gains" (development offline profits) as bait.
In addition, recently, the Beijing Banking Regulatory Commission issued a letter to advise, during the outbreak, beware of the use of "blockchain" concept fraud.
(Source:
https://new.qq.com/omn/20200316/20200316A0OF5000.html)
Google suspends Chrome, Chrome OS system updates
March 19 (UPI) -- Google Chrome's team announced in a tweet that it will stop releasing updates to the Chrome and Chrome OS operating systems because of a disruption to work caused by the new coronavirus.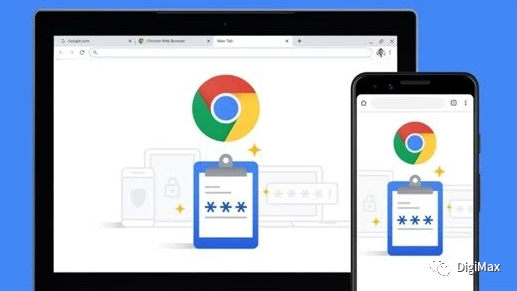 (Imagefrom the web)
"Due to the change in our work schedule, we have suspended upcoming versions of Chrome and Chrome OS," the Chrome development team said. Our goal is to ensure that anyone who depends on them remains stable, safe and reliable. We'll prioritize security-related updates that will be included in Chrome 80. Stay tuned. "
The problem doesn't seem to be related to Google's capabilities, but Google wants to keep Chrome's foundation stable to ease the burden on third-party developers and corporate engineers, who often have to deal with compatibility issues and bugs caused by increasing versions.
Google will continue to post bug fixes and add them directly to the Chrome 80 browser.
Although Chromium is theoretically independent of Google, rendering engine updates may stall for a while.
(Source:
https://new.qq.com/omn/20200319/20200319A04ESV00.html)
EMarketer says global advertising market shrinks by $20.3 billion
On March 16th eMarketer, a market research firm, said in a revised report that the outbreak would reduce global advertising spending by $20.3 billion by 2020.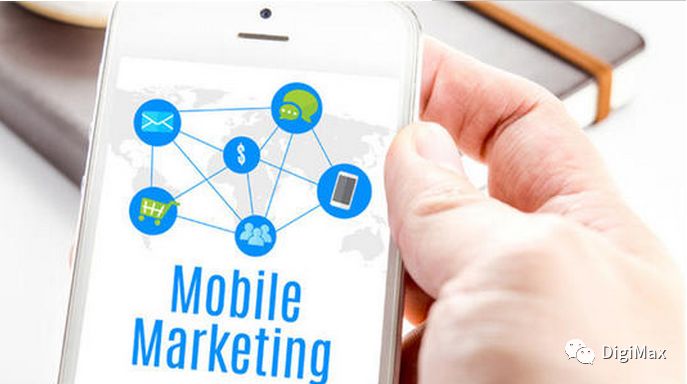 (Imagefrom the web)
There are three main reasons for this.
First, eMarketer argues that China is the world's largest advertising market outside the US, so the widespread outbreak has also largely affected global advertising spending. The report is also based on the impact of the outbreak on China's advertising market.
Because of China's position as a global manufacturing hub, eMarketer says companies that rely on the Chinese market may reduce advertising spending, and researchers have seen signs of a slowdown in Amazon's advertising spending, especially at smaller companies that sell products. If the outbreak further affects the economy, the slowdown could extend to other digital media platforms. As a result, eMarketer cut its forecast for growth in China's advertising spending this year, from 11 per cent to $121.3bn to $113.7bn.
Second, as more and more areas implement segregation policies, demand for outdoor advertising can be expected to weaken. In the United States and Europe, many large gatherings have been cancelled and commercial public places such as restaurants, bars, theatres, stadiums and concert halls have been forced to close.
In August, eMarketer's research showed that the U.S. travel industry would spend about $13 billion on digital media by 2020, more than the $12.8 billion spent on advertising in the fast-moving consumer goods industry. But as soon as the outbreak became over, the tourism industry would spend significantly less on advertising.
Third, whether the Tokyo Olympics will be cancelled or postponed, and whether the outbreak will continue into the summer, is also a major factor affecting the global advertising market. The global advertising market's growth this year is also partly dependent on the Tokyo Olympics and the U.S. election.
The outlook for the global advertising market has become unpredictable due to the impact of the new crown pneumonia. EMarketer's researchers also say the continuing impact of the outbreak on the economy could lead it to revise its advertising spending forecasts again later this year.
(Source:
https://morketing.com/detail/13368)
2020 Technology Trends Report: AI and China become the key words of the future tech world
The 2020 Trend Report, co-authored by Professor Amy Webb, director of the Future Today Institute and New York University's Stern School of Business, is in its 13th year. The report seeks to recognize the link between technology and future uncertainty, such as the outcome of the 2020 U.S. presidential election and the spread of pandemics such as coronaviruses.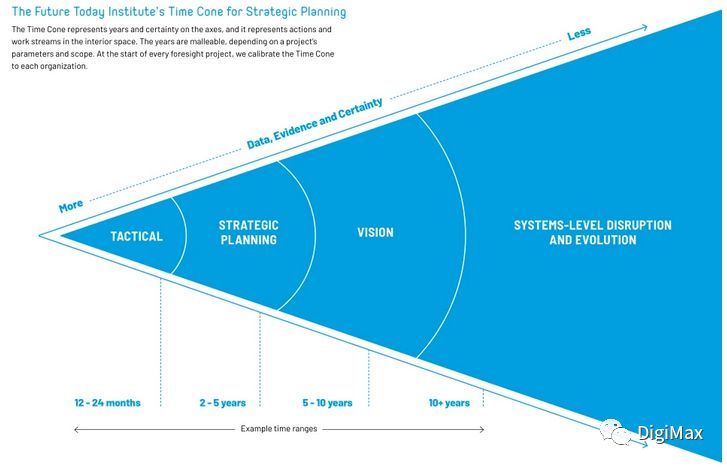 (Imagefrom the web)
Of all the cutting-edge technologies, artificial intelligence is once again number one on the list. Weber said artificial intelligence would trigger a third wave of computing, with positive effects, such as the role AlphaFold can play in finding treatments for diseases, but also negative effects, such as its current impact on the criminal justice system.
Some tech giants, such as Amazon, IBM, Facebook, Google and Microsoft in the Us, as well as China's Tencent, Ali and Baidu, continue to have the biggest influence in global technology. Weber has predicted how these companies will shape the world in their 2019 book, The Nine.
At the same time, the report notes that Chinese companies and governments are working fully together to make it the world's leading ad innovation center for artificial intelligence by 2030.
Compared with China, the United States has many organizations and centers, but these institutions "lack inter-agency cooperation and coordination efforts" and are inconsistent in terms of operational objectives, research and development arrangements and capital turnover.
(Source:
https://new.qq.com/omn/20200317/20200317A0UQBQ00.html)
Tencent's advertising revenue reached RMB68.377 billion in 2019, with rapid growth in social advertising

(Imagefrom the web)

On March 18, 2020, Tencent announced its unaudited consolidated results for the fourth quarter of 2019 and its audited results for the year ended December 31, 2019. According to the financial results, Tencent's total revenue for the whole of 2019 was RMB377.289 billion, up 21% YoY.
In online advertising, Tencent's advertising revenue reached 68.377 billion yuan, up 18% year-on-year.
The "social and other" ad growth was mainly due to increased ad inventory and exposure from WeChat (primarily for WeChat's Friends Circle and WeChat Small Program) and the increase in revenue contribution satodaway to the mobile advertising network due to increased traffic and video advertising.
In the fourth quarter of 2019, online advertising revenue increased 19% year-on-year to RMB20,225 million. The growth was also driven by a 37 per cent jump in "social and other" advertising to RMB16,274 million. This growth was mainly due to the growth in advertising revenue from the Mobile Advertising Alliance and WeChat Friends Circle, which benefited from the peak season of e-commerce promotions in the fourth quarter.
"Over the past year, Tencent's advertising business has improved significantly in its competitive position, " said Lin Wei, tencent's vice-president. Under the challenges of 2020, Tencent Advertising will continue to improve the efficiency of advertisers and help partners grow over the long term, building on a strong team and technical capabilities to maintain a good user experience. "
(Source:
https://morketing.com/detail/13385)
Amazon slashes Google ad spending to ease supply chain warehousing pressure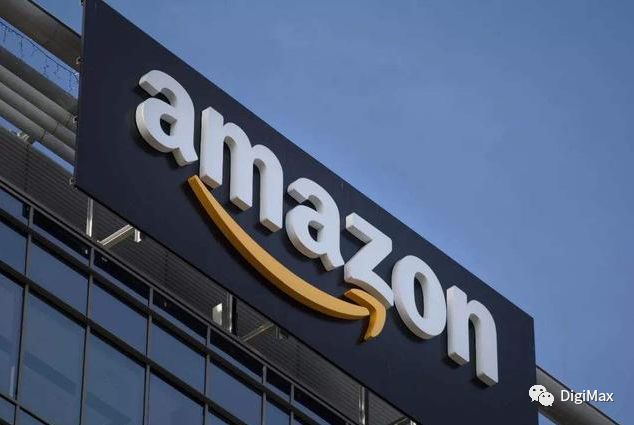 (Imagefrom the web)

With the spread of new crown pneumonia around the world, many countries began to stock up on masks and daily necessities.
Orders for Amazon's platform are booming, with popular brands, including bottled water and toilet paper, and household essentials out of stock.
Amazon's cuts to Google's advertising spending are partly due to a surge in consumer demand for online shopping, and the company does not want to divert more people to its website, putting pressure on its supply chain, warehousing and logistics networks.
Amazon, which accounts for 39 percent of all online orders in the U.S., is taking on a lot of demand, according to eMarketer. Amazon's logistics services were also delayed as a result of the outbreak, as did its faster day and next-day options.
Amazon also recently said it would hire an additional 100,000 people in the U.S. to meet the surge in online shopping demand in the wake of the new outbreak.
Amazon is adding additional full-time and part-time jobs to warehouses and delivery personnel. By the end of April, these employees will be paid $2 an hour in the US, compared with about 2 pounds an hour in the UK and about 2 euros an hour in many EU countries.
Currently, Amazon pays $15 or more an hour for warehouse and courier jobs in some parts of the United States.
On March 17th Amazon announced that demand for online shopping had been growing recently, with shortages of essentials, medical supplies and more. To alleviate this situation, Amazon will temporarily give priority to receiving essentials, medical supplies and other items with high demand into its operations center to speed up the receipt, replenishment and delivery to consumers at a faster rate, which will remain until April 5, 2020.
(Source:
https://morketing.com/detail/13389)
For more industry hot spots, click to go!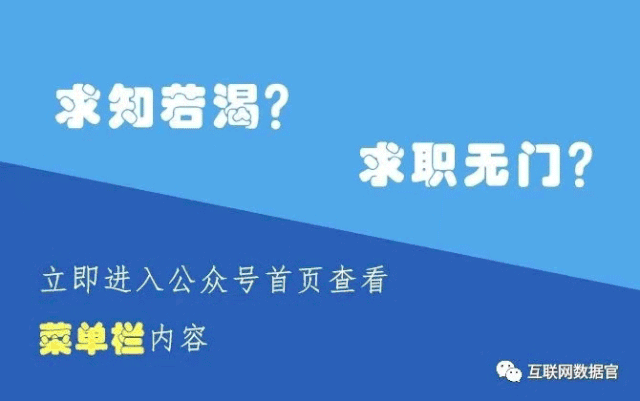 Click on "Read the original text" to see more
---