Google Ad Product Upgrade Change
It's been nearly 18 years since Google launched its first advertising product.
Today, Google launches a new advertising brand, as follows:
Official launch of Google Ads
First, Google AdWords will be renamed Google Ads. The new Google Ads brand represents all of the advertising capabilities Google now offers, including Google.com, Google's other products and services, partner sites and apps, to connect customers with billions of users. Whether users are looking for answers on Google Search, watching videos on YouTube, exploring new places on Google Maps, discovering apps on Google Play, or browsing on the web, and more, Google Ads can help you get their way.
For small businesses, Google has also launched a new campaign in Google Ads that will make it easier than ever for advertisers to start running ads online. In this way, Google Ads's cutting-edge innovations and machine learning technologies can benefit small businesses, allowing them to focus on their businesses without having to do all the tedious work.
Official launch of Google Marketing Platform
Google has also unified DoubleClick's products for advertisers with Google Analytics 360's all-round suite under the new Google Marketing Platform brand, providing a more powerful platform for marketing teams for large enterprises. Google Marketing Platform further enhances the existing integration between Google Analytics 360's all-round suite and DoubleClick digital marketing to help marketers achieve these goals. Marketers can use this platform to plan their communications, buy digital media, measure the effectiveness of the campaign, and optimize the customer experience.
Google has also launched display and Video 360 in Google Marketing Platform. Display and Video 360 combine DoubleClick Bid Manager, Campaign Manager, Studio, and Audience Center to build on these products. The creative team, agency, and media teams can effectively collaborate to complete all aspects of campaign production and delivery using this platform.
Official launch of Google Ad Manager
Publishers are not what they used to do to generate revenue through content. Publishers need to be more concise and efficient about their business as users use a variety of different devices to access content and advertisers increasingly demand a programmatic approach to buying. For these reasons, google has been working for the past three years to integrate the DFP advertising management system with DoubleClick Ad Exchange into a complete and unified programplatform, andGoogle Ad ManagerThis new name is indicated.
Google Ads, Google Marketing Platform and Google Ad Manager brands will appear in Google's products next month.
Report Recommendations
To report PDF, or to participate in the Fmarketing report, please join Us: xiongxia1234
To report PDF, please add WeChat: 2718929503
Our contact information:
Digital marketing media Fmarketing, F Sister Studios.
Large-scale interview "China's digital marketing 100 people", welcome to visit.
Business Cooperation . . . Interviews . . . Submission:
Sister F (Microsignal) 2718929503)
Contributing email: 2718929503@qq.com
---
Recommended by excellent companies
Click on the keywords below to view relevant company information
—————————————
Millet | Ali | Phoenix.com | Koda shares  | Easy to communicate
Baidu | A little bit of information . . .  Cheetah Moves . . . Long-term numbers | Perry way
China Double | Limei Technology| New number network| Combined technologyS.A. Huayu . . . Pin-friendly interaction
Fly | Point-in move| Co-dissemination . . . Love To Create A day - PandaMobo| Rainforest Wood Wind
 AdMaster | Microcast Easy | Ryan Media | Purple Blue | Number one hundred
Bird Push | There are meters . . . Chinese Academy Of Analysis , Smart Reading Networks . . .  Offi | | Dongxin
UnionPay | Chinapex Genesis . . . Quick friends |  Jane Island . . . Realize the cat
Secondhand | Changrong Communication | Advertisers . . . Mo Iucheng  | Realize the cat
Time fun . . . AdTime . . . DataStory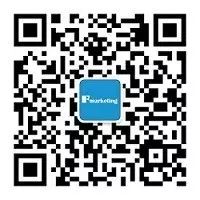 Co-operation please add qq:2718929503
Owned by: Zhonggong Digital Marketing (www.zgszyx.com)
Digital Marketing New Media Fmarketing has been incorporated into the Media Alliance: Sohu from Media, Interface, A Little Information, Today's Headlines, Phoenix Media
---