Google Ad Streaming Series - Create Your Google Campaign from 0 to 1
Hello, everyone, I'm Jack.Today, Shenzhen drizzle, afternoon in the Himalayas to listen to Mr. Yang Yu's "The Famous Words of the Past Generations."After listening to a few Song words, the mood was calmed a lot, especially the Southern Song JiangJie's "Yu Mei" so intend to write an article Ha.
It has to be said that it is still important to write the article state, at least to be quiet, otherwise you can't sit still, and You can't write.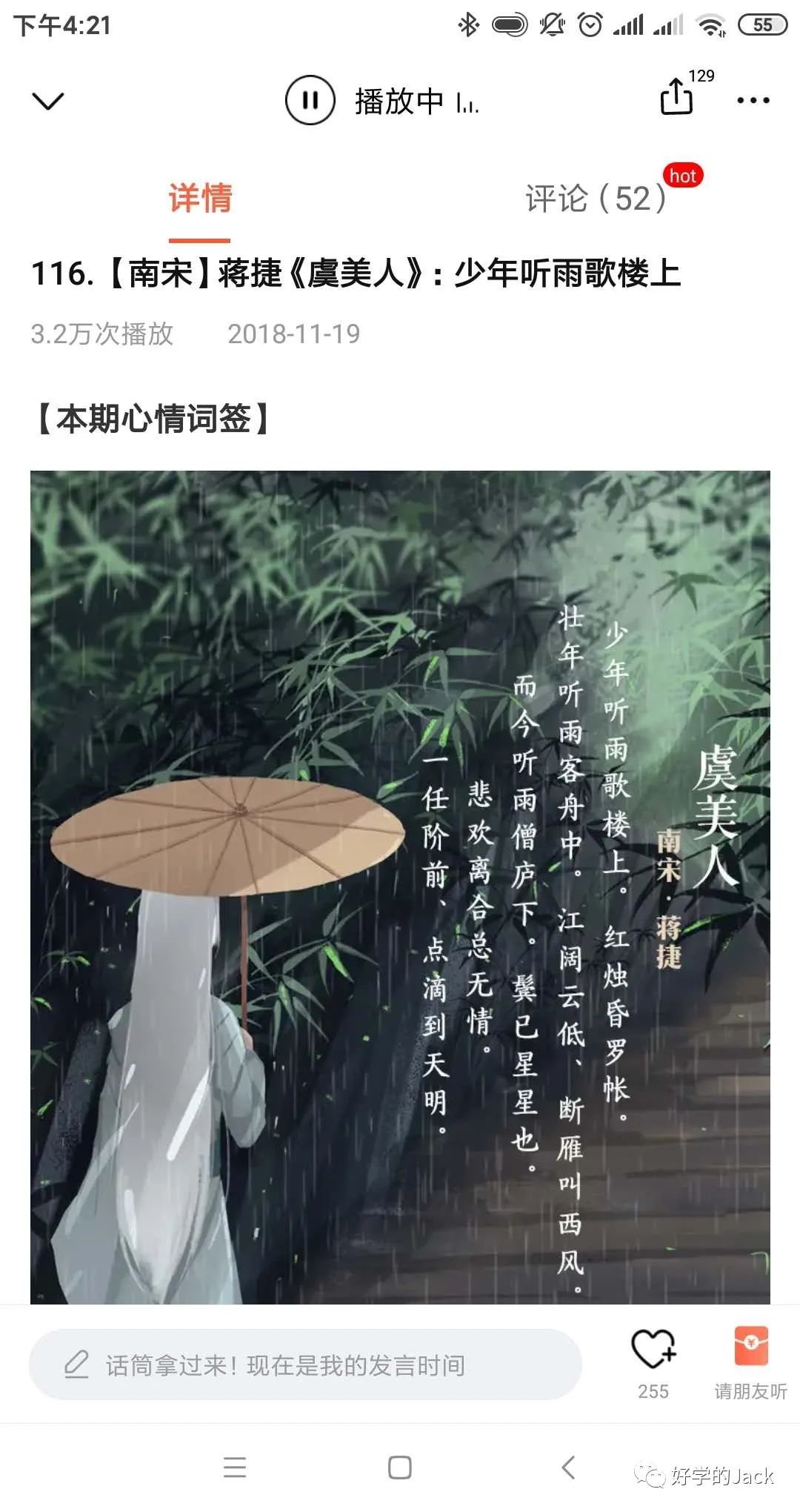 Today began to update the series of Articles under Google Ads, SEO series of articles will be updated less frequently, SEM Google campaign series of articles will be more.
In the previous article, how foreign trade enterprises from 0 to 1 to create a brand, which refers separately to Google's advertising diversion conversion article. Links are here:How foreign trade enterprises create brands from 0 to 1
That article just talked about the macro structure of Google ads, many friends look at the clouds in the fog, the practical is not very strong.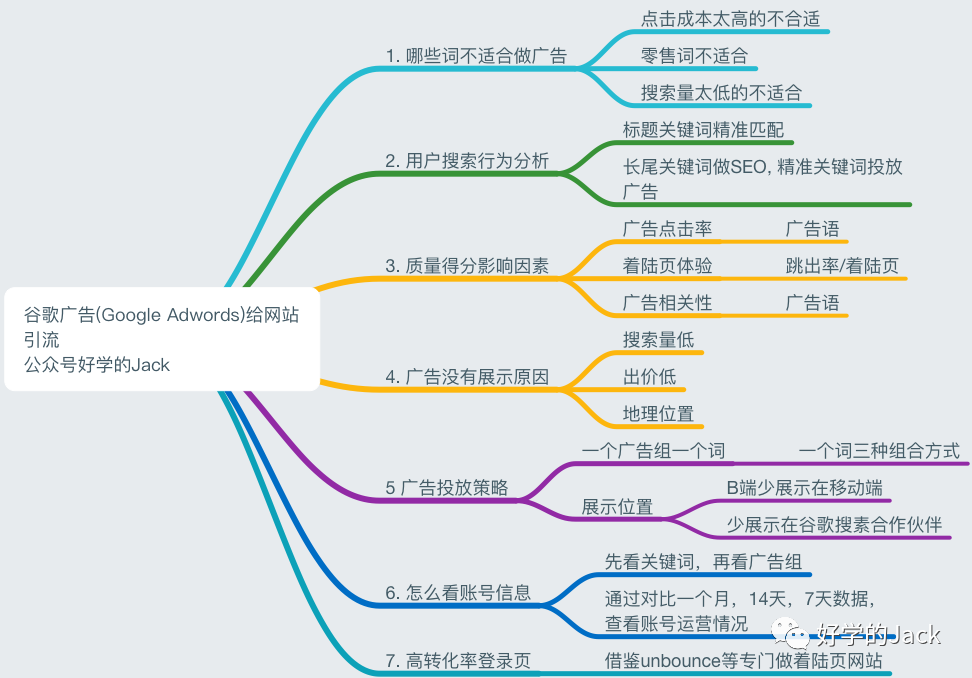 There are also many friends feedback my article is too systematic, all of a sudden talk too much, too much dry content, all of a sudden can not digest, the process is easy to worry.
I listen to the Song word today, there is this feeling, if all of a sudden want to absorb Jiang Jie's words in place, it is also very difficult, after all, Jiang Jie's Yumei, a cut plum, there are several.
We digest and absorb Jiang Jie's words one by one, so that the sense of achievement is more, the specific word experience is more profound.
By the same token, digital marketing is also a systematic knowledge, there are many areas of sub-sector, eat through a field is very hard, eat through the whole system knowledge, is expected to be impossible.

Jiang Jie used his life to listen to the experience of rain, wrote Yumei "listening to the rain", we may also need a lifetime to delve through the mysteries of digital marketing.
So, from today, Jack's article, will write a sub-knowledge point, convenient for everyone to practice, but also convenient for my own summary.
Back to the subject of this article, how to create a Google campaign from 0 to 1. To create Google ads, there are so many channels, one is their own opening, the other is to find agents to open.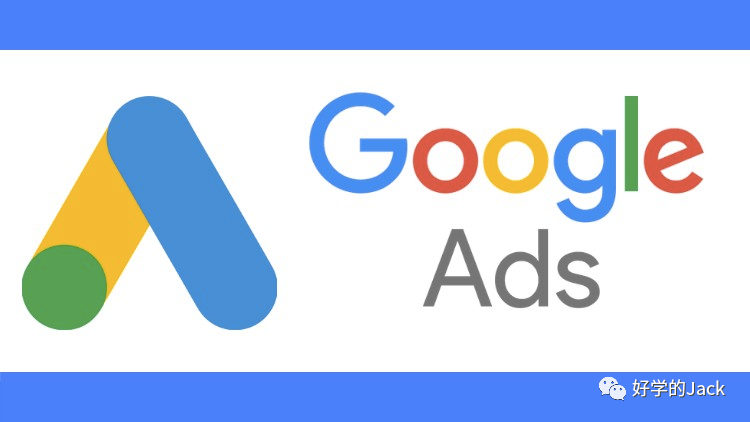 Find agents to open, the operation process and our own operating process is similar, there is a difference is that the payment method is different, agents have a dedicated Google advertising bill payment channels.
Today we mainly talk about opening our Own Google account.
To launch Google Ads, you first need a Google account, register at the following:
https://accounts.google.com/signup/v2/webcreateaccount?flowName=GlifWebSignIn&flowEntry=SignUp

Select the name, username, and password you want.


If you need a username to be occupied, you need to re-select it because every Google account is unique.
For example, jackzhang@gmail.com this account must have a lot of people registered, because jackzhang is as common as Zhang San Li si, a vulgar can no longer vulgar English name.
But jackzhang199336@gmail.com is unique, after all, after the addition of my birthday, right, this is my own personal Google account.
Speaking of mailbox suffix, today is really my lunar birthday, if not the old three morning to give me a red envelope, I almost forgot, because last week at home in advance. When I said about my birthday, I didn't think it was special, just like when I was peaceful.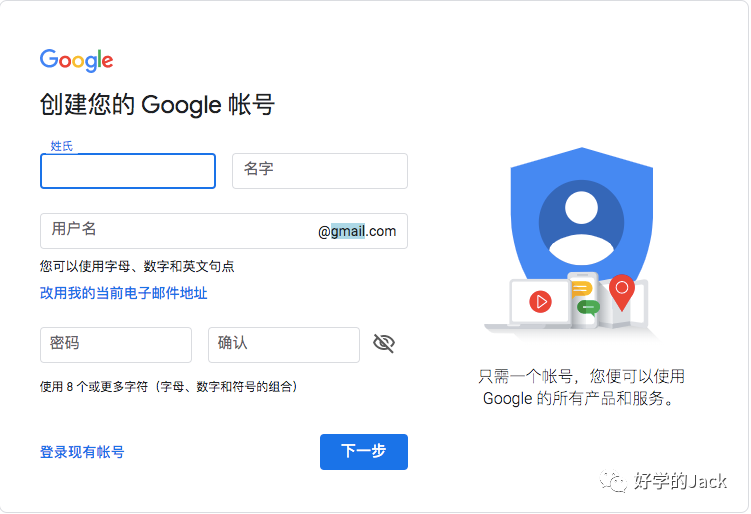 PS: If you register Gmail when you encounter the mainland mobile phone number, can not receive the phone verification code, you can try to use Google Chrome's non-constant mode, in February Jack help the company to register a Gmail, is to register with this method.

After signing up for Gmail, we opened the url of Google Ads at:https://ads.google.com/intl/zh_US/home/. Once we're on this site, we're going to log on to our just-registered Google account and we're ready to start our Google advertising journey.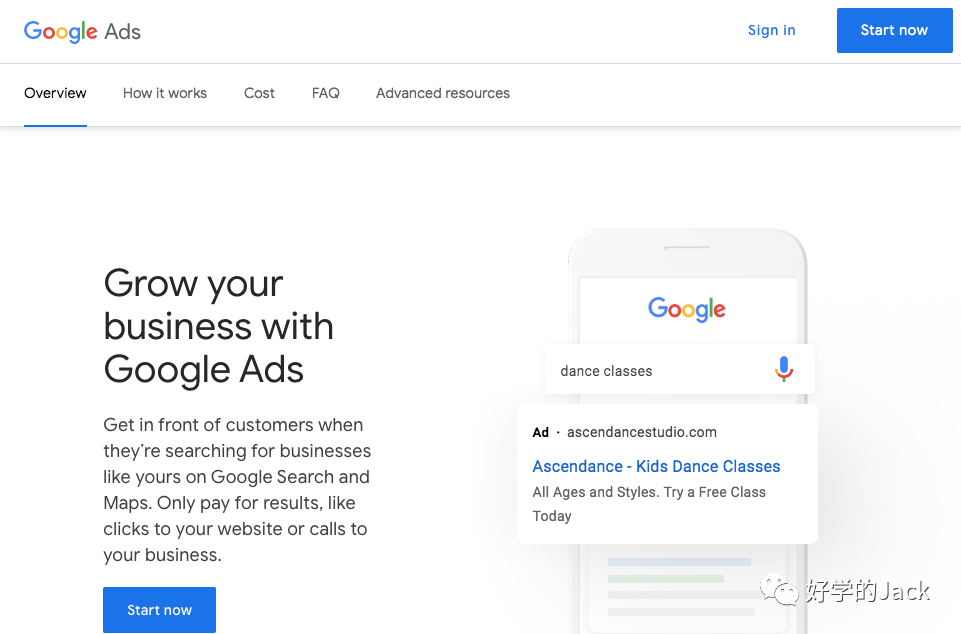 Next, we're moving into the Google Advertising Back office process. If you have previously registered for Google Ads, you will go directly to the ad background page, such as the screenshot page below.
The screenshot was a Google ad account set up by Jack, but no ads were opened, and google advertising accounts were registered to use Google's keyword planners. Because Google keyword planners can only use Google keyword planners if they sign up for Google's advertising account.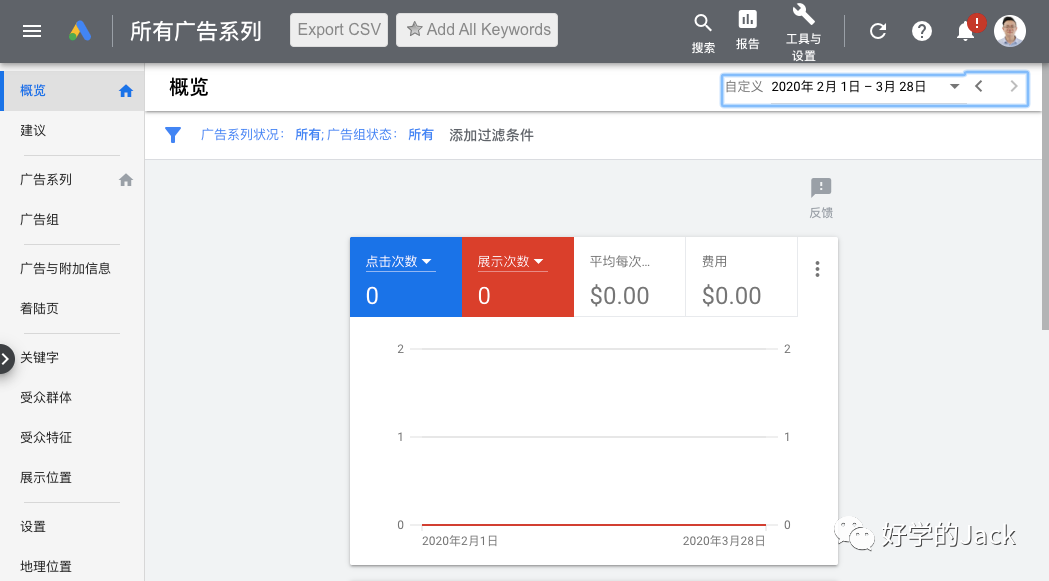 If you haven't opened a Google ad account before, you'll need to build a new Google ad at this time.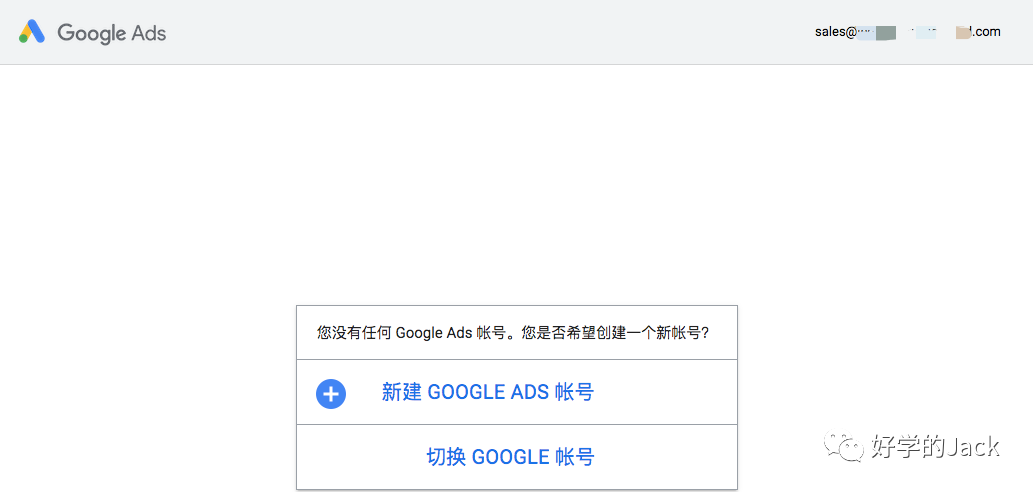 After entering the Google Ad Launch page, we choose to create a new adGoogle Ads (Expert mode), this mode we can customize more features, similar to installing software do not install on the C disk the same (the system installs on the C disk by default).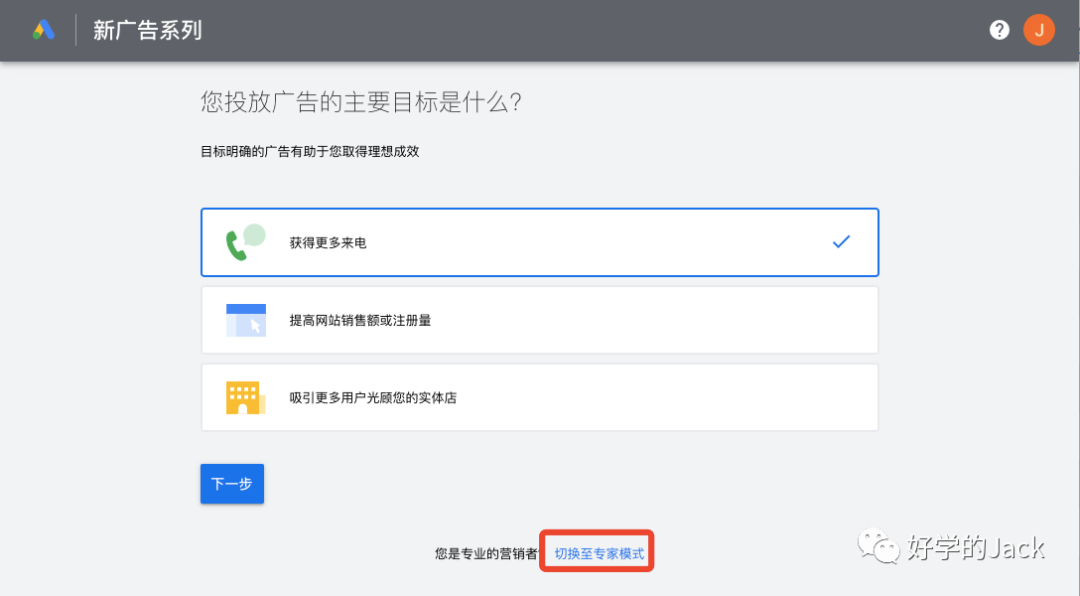 After entering expert mode, we select the specific objectives of advertising, namely sales, potential customers, website traffic, product and brand awareness, brand awareness and coverage, application publicity, and so on.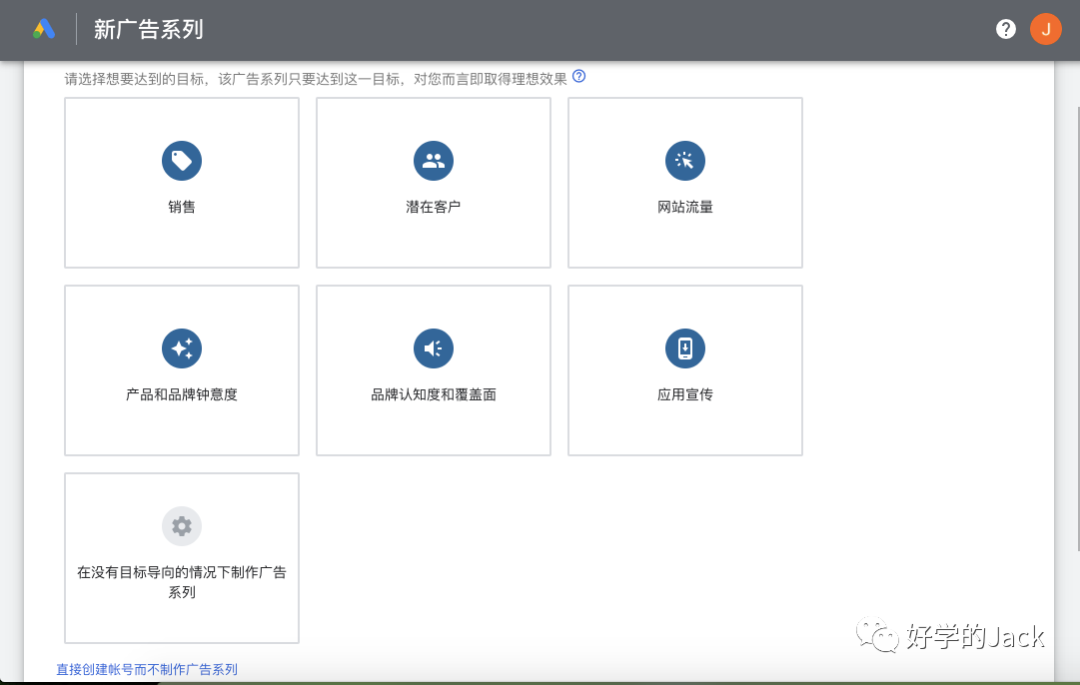 If you are doing 2C online retail, want to quickly issue an order, you can choose to sell,This is directly to bring sales, but also can directly calculate the advertising ROI input-output ratio. For example, 10,000 yuan advertising fees, out of 100,000, that is (100,000 / 10,000) x 100% x 1000%.
This is the need to install Google Analytics tracking tools, if you do shopify stand-alone station, is to put your website GA Google tracking code, installed in the shopify background Performance.

If you do 2B, the site does not support online order, the site conversion goal is inquiry conversion, then you can set to website traffic.Pull new, through advertising to attract new customers, customers browse your website, found that all aspects of information are very good, then will send you an inquiry.

2B website inquiry conversion ROI can not be directly calculated, there is a lag, because the order into a transaction has a cycle, but also need to calculate the amount of inquiry conversion. In January-June 2020, for example, Google spent 60,000 dollars on advertising, 60 inquiries and 600,000 deals.


This ROI is also 1000%, calculated in the form of (600,000/60,000) x 100% x 1000%.

2B website inquiry needs to be on the website product page, contact us contact page are installed tracking code, in the GA background view, the specific conversion of the inquiry.

Let's start by increasing website traffic, because whether it's new ads or increased traffic.Marketing pull new, retain, transformation, if there is no old customers, the most basic and the most important is to pull new.

Then we choose the campaign, which is based on search campaigns.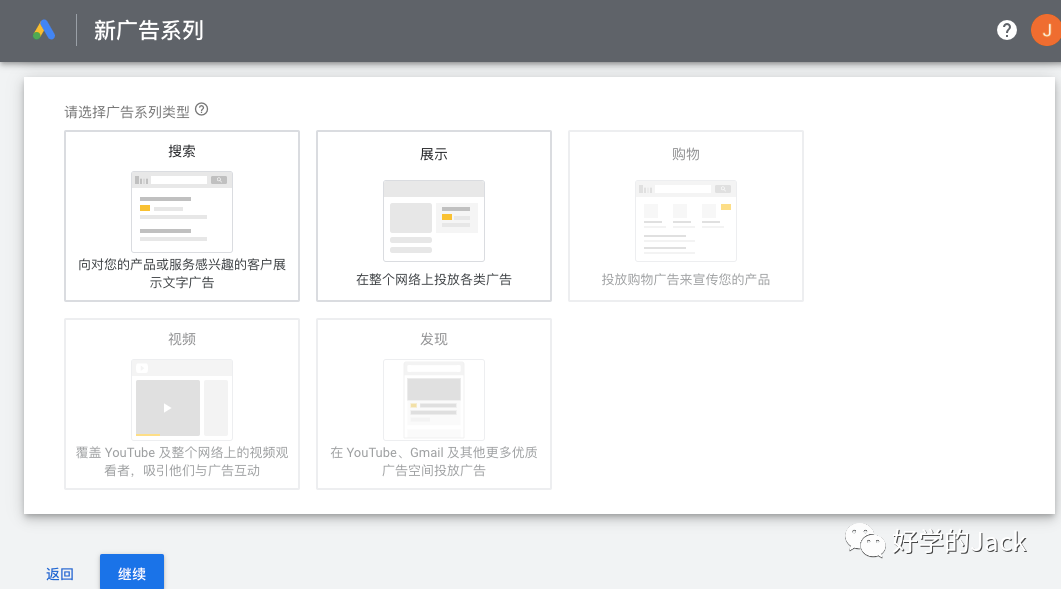 Here's Google Ads' official definition of search campaign ads: Attract more traffic to your site by showing text ads or calling ads on Google.com search results, on Google Search Network Partner sites, and more.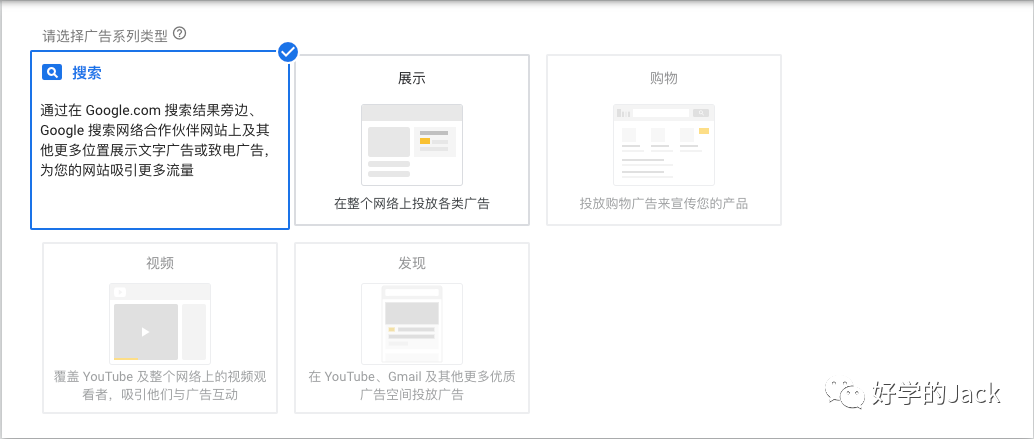 After choosing a good search campaign, you need to enter the domain name, after all, advertising is to the site to attract the flow.Here is a reference to the domain name www.haoxuedejack.com.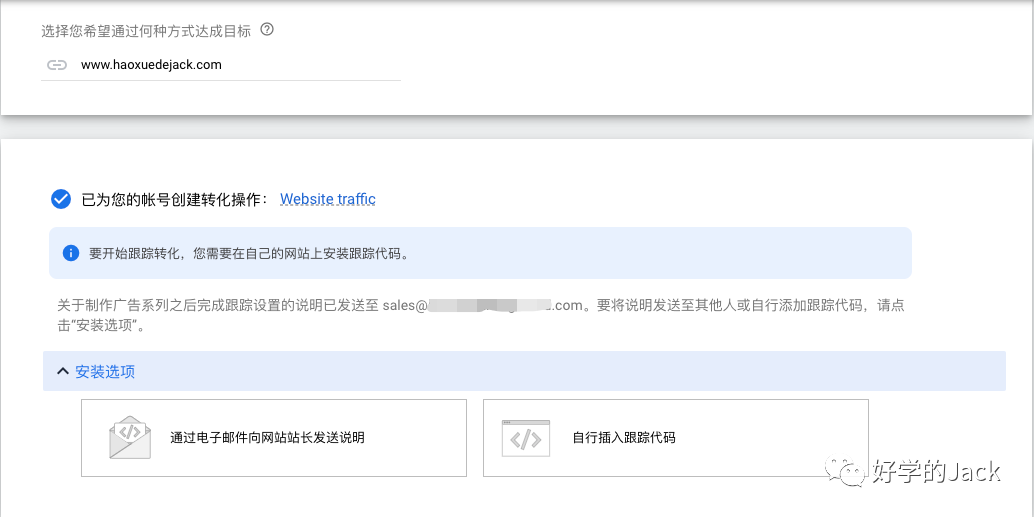 Once you've entered the URL, you're ready to install the conversion tracking code.Of course, at this time, you can also choose to skip first, and then install.

We choose to email the webmaster a description and then go to the mailbox background to view the instructions.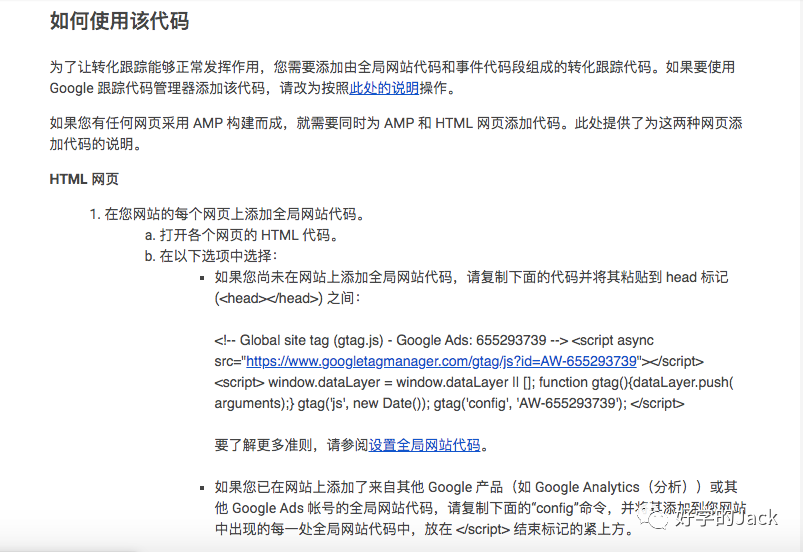 If you will not install, can let the company technology installation, or their own Google search installation method, after all, do their own food and clothing.
Next, we go to the Google Campaign Settings page,You can follow the operation of this page, according to the graph.
We need to give the campaign a new name so that we can remember and later campaign management.
The network to choose the search network on it, temporarily do not check display ads,Because we chose search ads before. Display ads, you can create a separate display campaign later, so we can manage the campaign.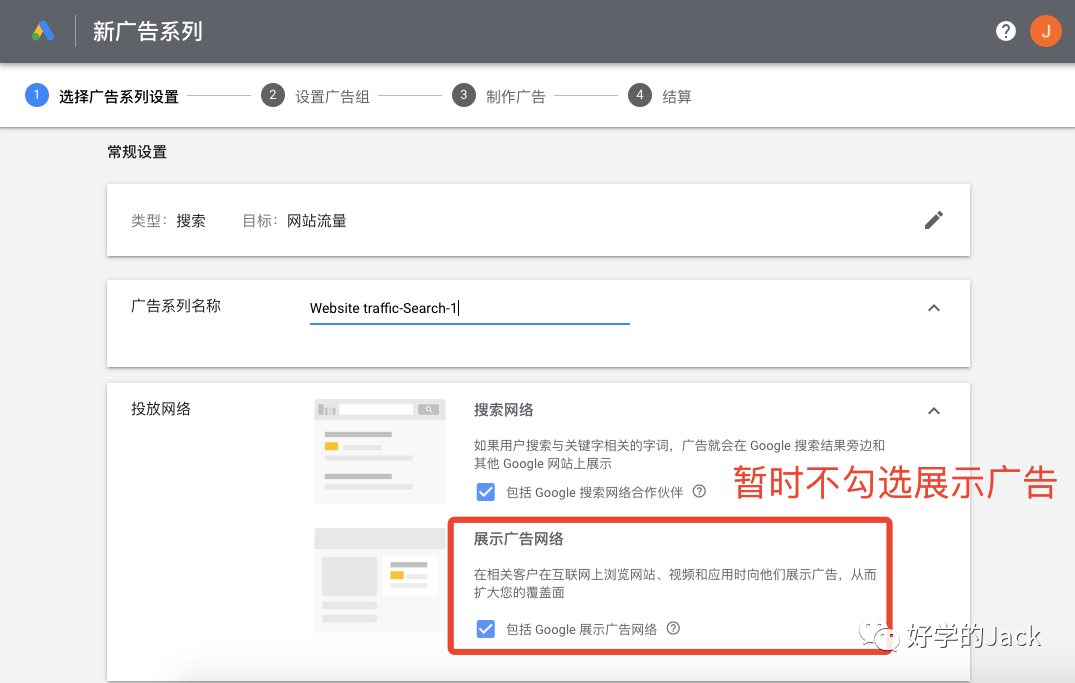 The next step is to choose the country and language of the ad serving, which is based on your target market.Join you and you don't know which market to put on, you can go to Google Trends, enter your product keywords, view global search trends, view the top 10 search escloser countries will know.

Let's take hand sanitizer, sanitizer, for example, under Google Trendview, this is the url: https://trend.google.com/trend/explore?q-sanitizer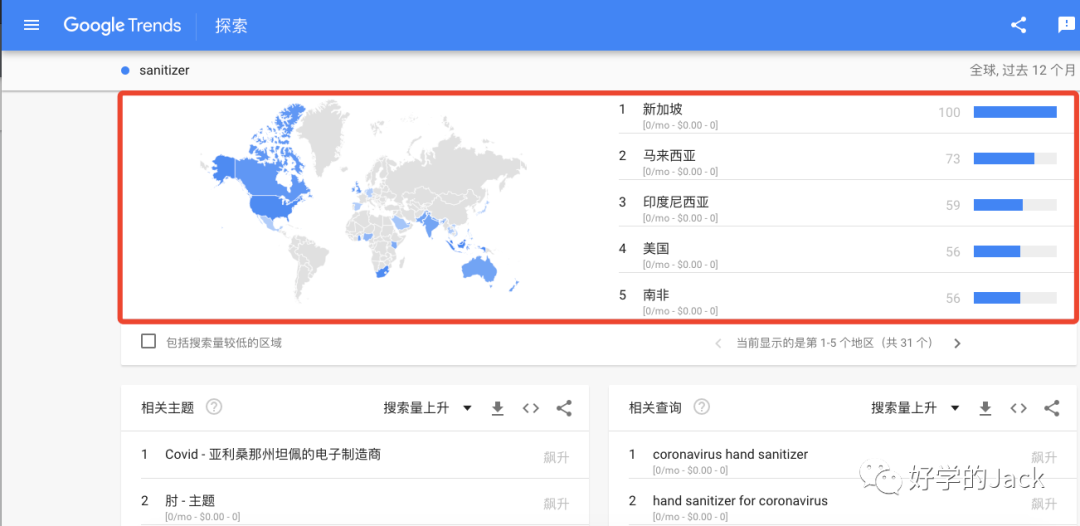 You'll find singapore, Malaysia, Indonesia, the United States, South Africa, which have been searching for lots of hand sanitizer in the last 12 months, especially after the outbreak. At this time you can focus on the 5 countries, first look at the effect, and then go to the specific delivery.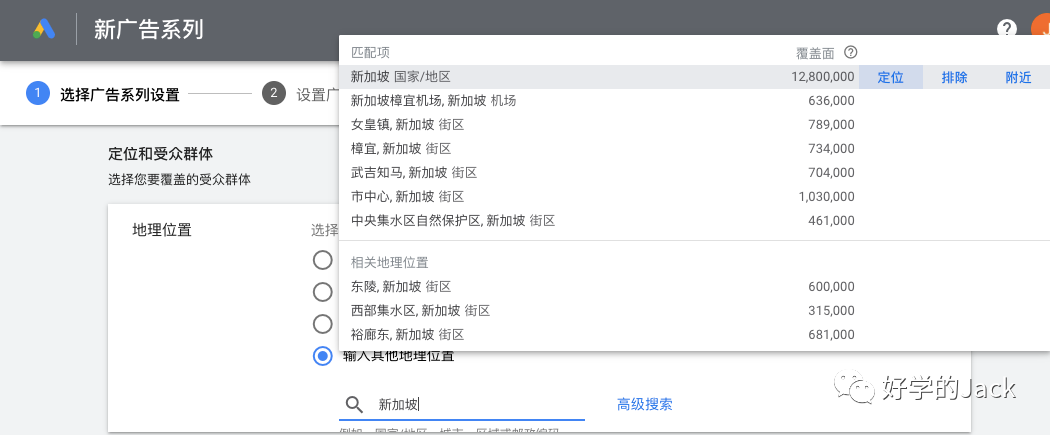 For example, we choose to drop to Singapore, Malaysia, Indonesia, the United States, South Africa, language choice Of English.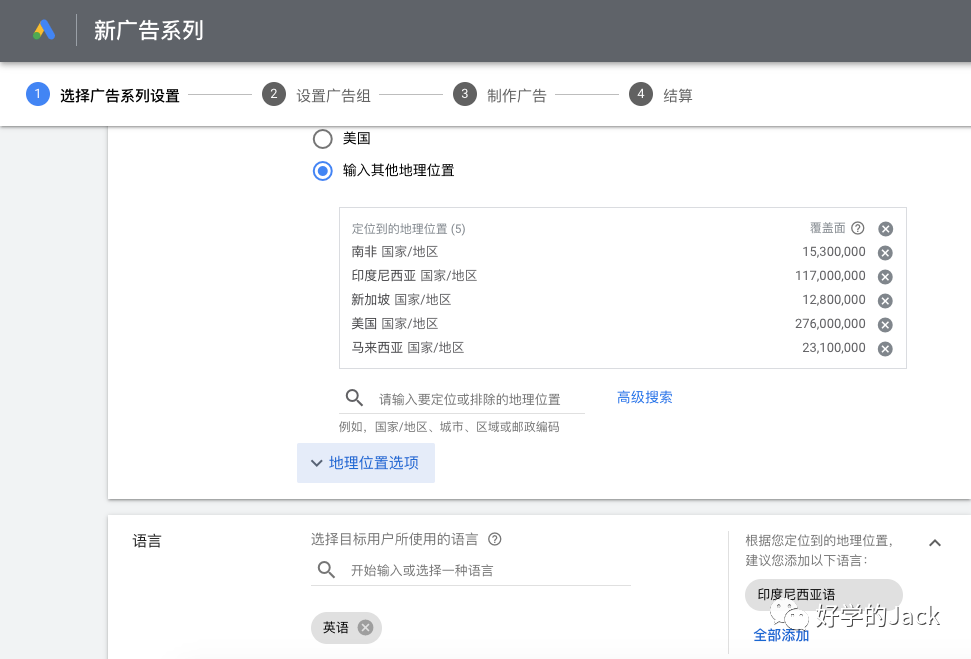 Once you've chosen your country and language, you need to select your audience.The key word we just selected is the word hand sanitizer, this time you can enter this keyword in the search box to see what categories of system tips, according to this category one by one fill in the advertisement.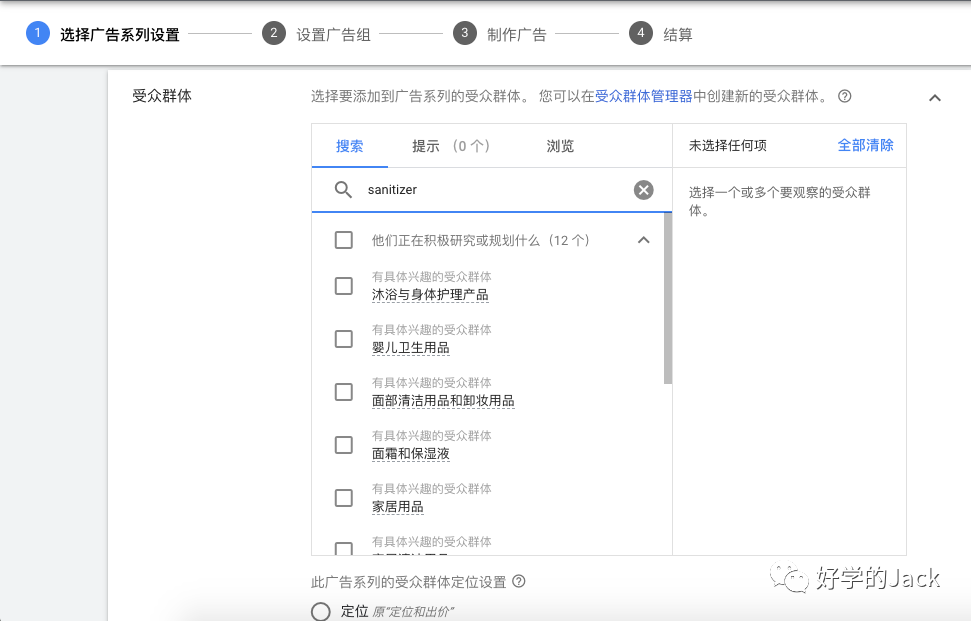 For example, hand sanitizer tips and bathing, body care, cleaning supplies related, then we can target ads to search for these words of users, these users are our ads potential customers.
We choose five major categories of cream, sunbathing, facial cleaning, baby hygiene products, bath products, and then advertise targeting because before we choose to serve in Singapore, Malaysia, Indonesia, the United States, South Africa these five countries.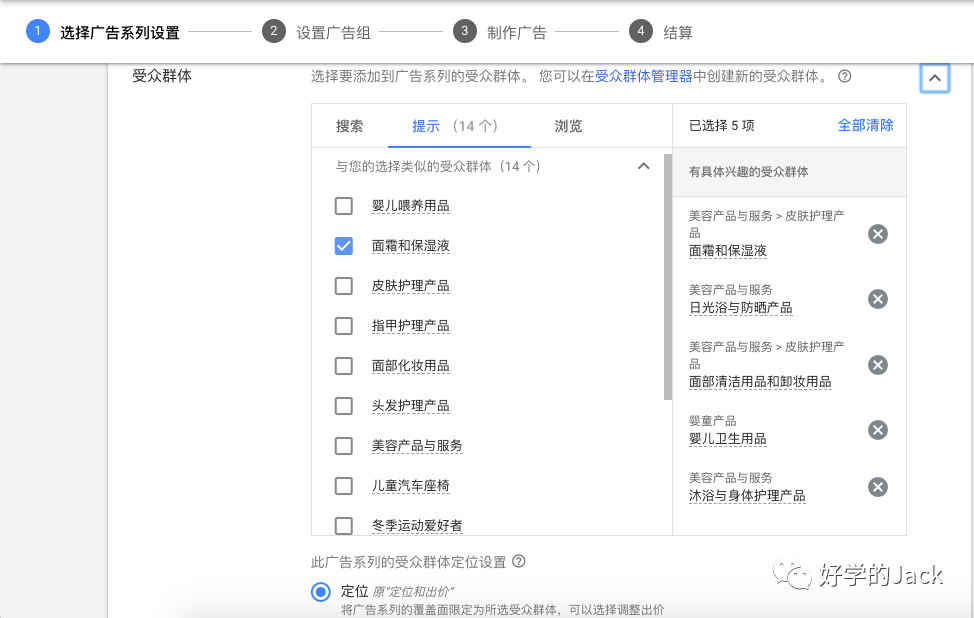 Then there's the budget and the bid, which is usually the daily budget.We choose a daily budget according to currency, for example, I choose 200RMB per day, then my amount will choose RMB.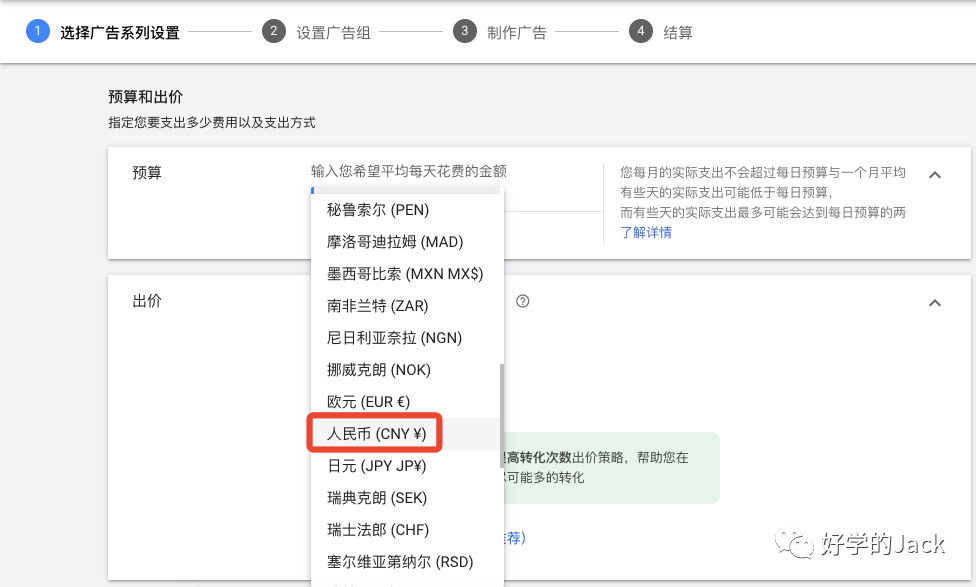 Bids can be made at a single-click price, at a single conversion price, or at show share.

Because our advertising goal is to increase website traffic, this time we chose click-to-click bids.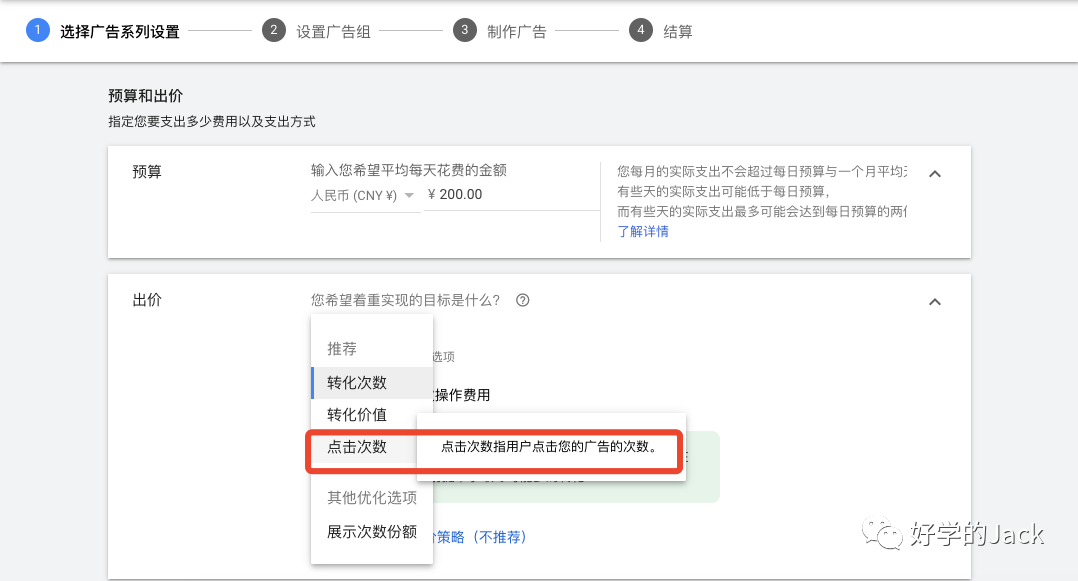 It is recommended to select a manual bid and set the maximum price for a single click.That way the sub-advertisement won't be finished in the morning. Because most people's advertising budget is limited, good steel to use on the cutting edge.

Set artificial bidding can also wait for the peer budget is clicked, we still have a budget, ads can appear in the first place.
For example, many people like to advertise all between 4 p.m. and 12 p.m., because their customers are mainly in Europe and the United States, they set automatic bids, Google will give priority to their advertising budget to spend.
By 12 p.m., they're out of budget, ads won't show, we have budgets, ads can show, and if this time customers search, they'll trigger our ads. The customer may make an order for us or make an inquiry for us.
It's also an ad-running strategy, and if your ad budget is adequate and can be delivered at any time throughout the day, it's free to do.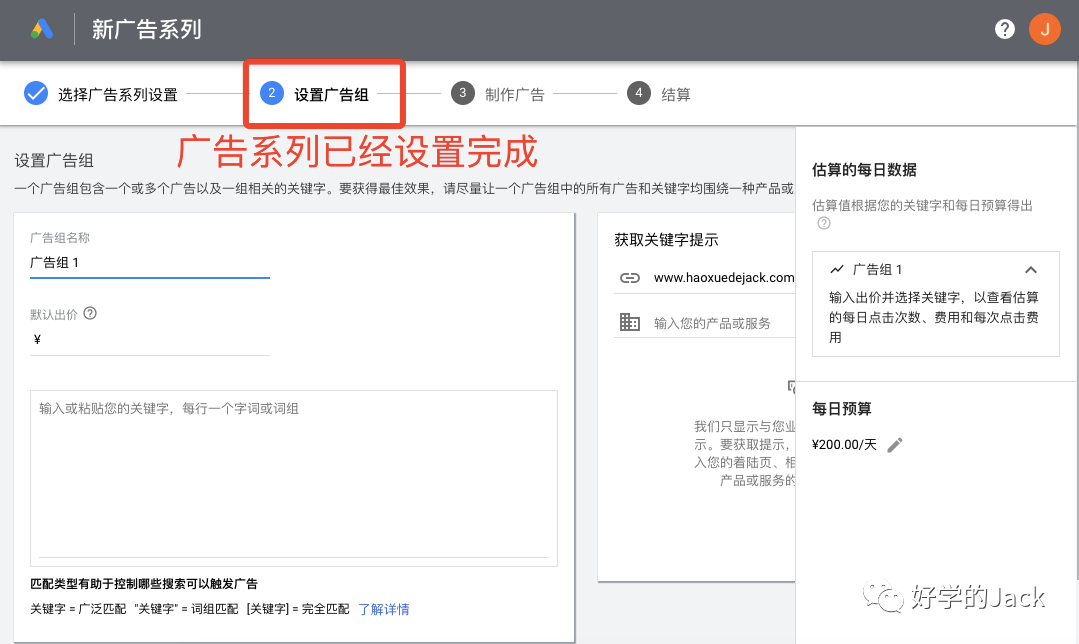 So far, we have completed the 0 to 1 Google campaign set, the next step is to set up the Google Ad Group, this next article we introduce, step by step, one by one one.
How foreign trade enterprises create brands from 0 to 1

Everyone has what Google ads to serve the question and doubt, or what sub-tips to share, you can interact in the message area Ha.
---