Google Ads campaigns and policies for 2020 . . . . . . . . . . . . . . . . . . . . . . . . . . . .

Google, the world's largest and most influential search engine. As more and more foreign trade enterprises choose Google to sail out to sea, we will also encounter some customer feedback that ads have been rejected, account swastomounted situation, then today we will take stock of Google Ads ads what policies? !
Google wants to support a healthy digital advertising ecosystem that should look like this:It's trusted and transparent to meet the needs of users, advertisers, and publishers。Google Ads Ads AdsPolicies are not only developed in compliance with laws and regulations, but also designed to ensure a safe and good experience for users.
Business goals Google Ads can achieve

To run ads with Google Ads, start by creating campaigns based on your business goals. Each campaign type determines where and in which format your ads can appear. Let's look at how the different campaign types (search campaigns, display campaigns, video campaigns, shopping campaigns, and app campaigns) can support you in achieving your business goals.
When people search for businesses similar to yours, search ads appear next to Google search results and on other Google partner sites such as YouTube.

By searching campaigns, you can ensure that potential customers notice your brand, consider the products you offer, and take action.
Google Display Ads can reach 90% of Internet users on an ad network of more than two million websites and apps. Your ads are targeted to content that is relevant to your business or the interests of your customers.

Running a display campaign can increase ad exposure and reach audiences with specific interests on the web.
You can reach your ideal audience at scale and get their attention. You can show ads independently on YouTube and Google's ad networks or in other streaming video content in those places. You'll only be charged when people choose to watch ads.

Can help you bring your business story to life. They can engage users in different ways, such as displaying ads before their favorite music videos are played, or when they're researching what they're going to buy.
Shopping ads appear next to search results on Google Shopping and near text and responsive ads. Shopping ads can even promote your product by giving consumers more information about the products you're selling before they choose your ads.

You can use shopping campaigns to promote your online products and local store products to increase traffic to your site or local store traffic for better prospects.
Run ads on Google's largest media resources, including Google Search, Google Play, YouTube, and thousands of mobile sites and apps.

With app campaigns, you can increase engagement, app installs, and even in-app action, such as signing up for a newsletter or ordering a product.
Our advertising policy covers four areas:
Prohibited content:Content that you can't advertise on the Google Ad Network
Prohibited behavior:Behaviors you can't take when you're serving ads through Google
Restricted content:Content that you can promote, but has limits,
Editing and technology:Quality standards for advertising, websites and apps
Counterfeit goods
Google Ads prohibits the sale or promotion of counterfeit products.Counterfeit goods with the same or difficult to distinguish trademarks or logos as genuine trademarks, so that consumers mistakenly believe that these counterfeitgoods are such as fake packages for genuine goods.Advertising and the content of websites are subject to these policies.
Dangerous products or services
Google wants to keep users safe online and offline, so it does not allow the promotion of some products or services that can cause property damage or personal injury.
Examples of dangerous content:Drugs (chemical or herbal);Psychoactive substances;Drug-related aids;Weapons, ammunition, explosive equipment and pyrotechnics;The production of injury items such as explosives;Tobacco products.

Encourage spoofing
Google values integrity and fairness, so it does not allow the promotion of products or services that encourage deception.
Examples of products or services that encourage cheating:Hacker software or teaching;Advertising or website traffic artificial irrigation services;Forgery of documents;Academic cheating services.
Unfair content
Examples of objectionable or inappropriate content: bullying or coercing individuals or groups, racial discrimination, hate group paraphernalia, crime scene or accident pictures, animal cruelty, murder, self-harm, extortion, trafficking or trading in endangered species, verbally dirty advertisements.
Abuse of ad networks
Google wants to serve it to users on Google's Ad NetworkHighly practical, informative, closely related and safe and healthy advertising。Google does not allow advertisers to serve ads, content, or target pages that attempt to deceive or circumvent our ad review process.
Examples of abusive ad networks:
1, promote the content containing malware;
2, "hidden real content" or use other technology to hide the user actually guide to the target location;
3, "arbitrage" or to display advertising for the sole purpose or the main purpose to promote the target URL;
4, publicity is only to direct users to other locations of the "bridge page" or "channel page";
5, the sole purpose or purpose of advertising is to obtain user recommendations on public social networks;
6. Use "eye-blinding" or manipulation settings to bypass our policy review system
Data collection and use

Google wants users to believe that information about users will be respected and properly handled. SoGoogle Advertising Partners may not misuse this information or collect it without a clear purpose or appropriate security measures.
Examples of user information to handle with caution:Full name;E-mail address;Mailing address;Phone number;ID number, pension account number, social security number, tax number, medical insurance number or driver's license number;the name of the birthday or mother plus any of the above information;Financial position;Political affiliations;Sexual orientation;Race or ethnicity;Religious beliefs
Examples of irresponsible data collection and use behavior:Access to credit card information through an unsecured server, campaigns claiming to know the user's sexual orientation or financial situation, and violations of our policies on advertising and remarketing for users' interests
False statements

Google doesn't want people to feel misled by ads, so we strive to ensure that the ad information is honest and clear, and that users provide the information they need to help them make informed decisions.We do not allow ads or target pages to be run if they intentionally deceive users without the information or if the product, service, or business information provided is misleading.
Examples of false statements:
1, closed or ambiguous statement of the user charges for the way, charge items and charge time and other settlement details;
2. Keeping a mouth shut or ambiguous statement on charges related to financial services, such as interest rates, fees and fines;
3, does not show the relevant tax number or license plate number, contact information or actual address; 
4, to provide false concessions;make misleading or unrealistic statements about the effects of weight loss or the economic benefits;
5, to raise donations for false reasons;
6. "Phishing" or lying that a reputable company is a reputable company to trick users into providing valuable personal or financial information
The following policies cover what is sometimes legally or culturally sensitive.Online advertising can play a huge role in attracting customers, but in sensitive areas, we also strive to avoid displaying them at inappropriate times and places.
For this reason, Google allows the following to be advertised, but there are certain restrictions.These campaigns can only be shown to specific users in specific locations, and advertisers may need to meet additional requirements to be eligible for ads.Note that not all ad products, features, or delivery networks support this restricted content.For more information, visit the Google Policy Center.
Adult Content
Examples of restricted adult content: strip clubs, cinemas, sex toys, adult magazines, sex-enhanced content, dating sites, sexy models.

Such ads and target pages can only be displayed in limited circumstances, that is, their ability to display depends on the content of the user's search query, the user's age, and the local laws where the ad is served.
Alcoholic beverages
Examples of restricted alcoholic beverages:Beer, wine, sake, spirits, champagne, spirits, non-alcoholic beers, non-alcoholic wines and non-alcoholic distilled spirits
Google complies with local alcoholic beverage laws and industry standards, so Google does not allow advertising for certain types of alcoholic beverages, including alcoholic beverages that are similar to alcoholic beverages.ButCertain types of alcoholic beverage ads are permitted, provided that they comply with the following policies, are not targeted to minors, and are targeted only to countries where alcohol advertising is explicitly permitted.
Copyright content
Google complies with local copyright laws and protects the rights of copyright holders, so Google does not allow ads that use unauthorized use of copyrighted content.
Gambling and games
1. Examples of restricted content related to gambling:
2, physical casino;
3, users can bet poker, bingo, roulette or sports events of the website;
4. National or private lottery;
5, sports odds aggregation site;
6, for gambling sites to provide reward codes or preferential activities of the site;
7, for the casino games online training materials;
8, to provide "poker entertainment" game website;
9, does not involve the casino cash game website
Health and medicine
Google is committed to following the following advertising regulations for health care and drugs, so we expect our ads and target pages to comply with applicable laws and industry standards.Some health-related content does not allow advertising at all, while others allow advertising, provided that the advertiser is certified by Google and that the ad is only targeted in the country where it is allowed to run.Check the local regulations for the area you want to locate.
Political content
Examples of political content: Propaganda content that promotes political parties or candidates, and claims of political issues
Google expects all political ads and target pages to comply with local campaign and election laws in any area targeted by the ads, including the "silent period" of elections required by law.
Financial Services
When promoting financial products and services, you must comply with national and local regulations in any region targeted by your ads, for example, by including specific disclosures as required by local law.For more information, see some of theCountry-specific requirements。
Trademark
The ability to use a specific trademark in an advertisement depends on a number of factors. In addition to the factors described in the Policy Center, trademark owners are required to file a valid complaint with Google for these policies to apply.
Legal requirements
In addition to ensuring that your ads comply with Google's advertising policies, you are also responsible for ensuring that you always display your ads everywhere in compliance with all local laws and regulations.
Editorial and technical requirements
Google wants to serve ads to users that aren't annoying and easy to interact with, so we've put in place editorial requirements to keep your ads engaging. Google also details technical requirements to help users and advertisers take advantage of the variety of ad formats we offer.
Edit
To provide a high-quality user experience, Google requires all ads, additional information, and target pages to meet high professional standards and editorial standards. We require that your ads look clear, professional, and lead users to closely related, useful, and easily interactive content.
Examples of promotional practices that do not meet these editorial and professional requirements:
Ads are too broad and vague, such as "Buy here"

Fancy use of words, numbers, letters, punctuation or symbols such as FREE, f-r-e-e-e, and F??
Target page requirements
Google wants consumers to have a good experience when they click on an ad, so the ad target page must provide unique value to users, work, and be useful and easy to navigate.
Examples of promotional practices that do not meet the requirements of the target page:
Display URLs do not accurately reflect landing page URLs, such as "google.com" to direct users to "gmail.com"

The website or app is still under construction, has a managed domain name, or has lapsed

Websites cannot be browsed using a common browser

The website deactivated the browser's back button
Technical requirements
To help Google ensure that ads are clear and functioning properly, advertisers must comply with our technical requirements.
Ad format requirements
To help you deliver a high-quality user experience and deliver professional and attractive ads, Google has specific provisions for each type of ad, allowing only promotional content that meets those rules.Learn about the specific requirements for the various ad formats you are using.

Attention:Google will prohibit image ads, video ads, and other non-text ad formats if they are deemed "unhealthy."
Examples of ad format requirements: limit situ number of characters in the title or body of an ad, picture size requirements, file size limit, video duration limit, aspect ratio.
These are in the process of running Google Ads ads must follow some rules, I hope you can carefully study, in case of lightning Oh!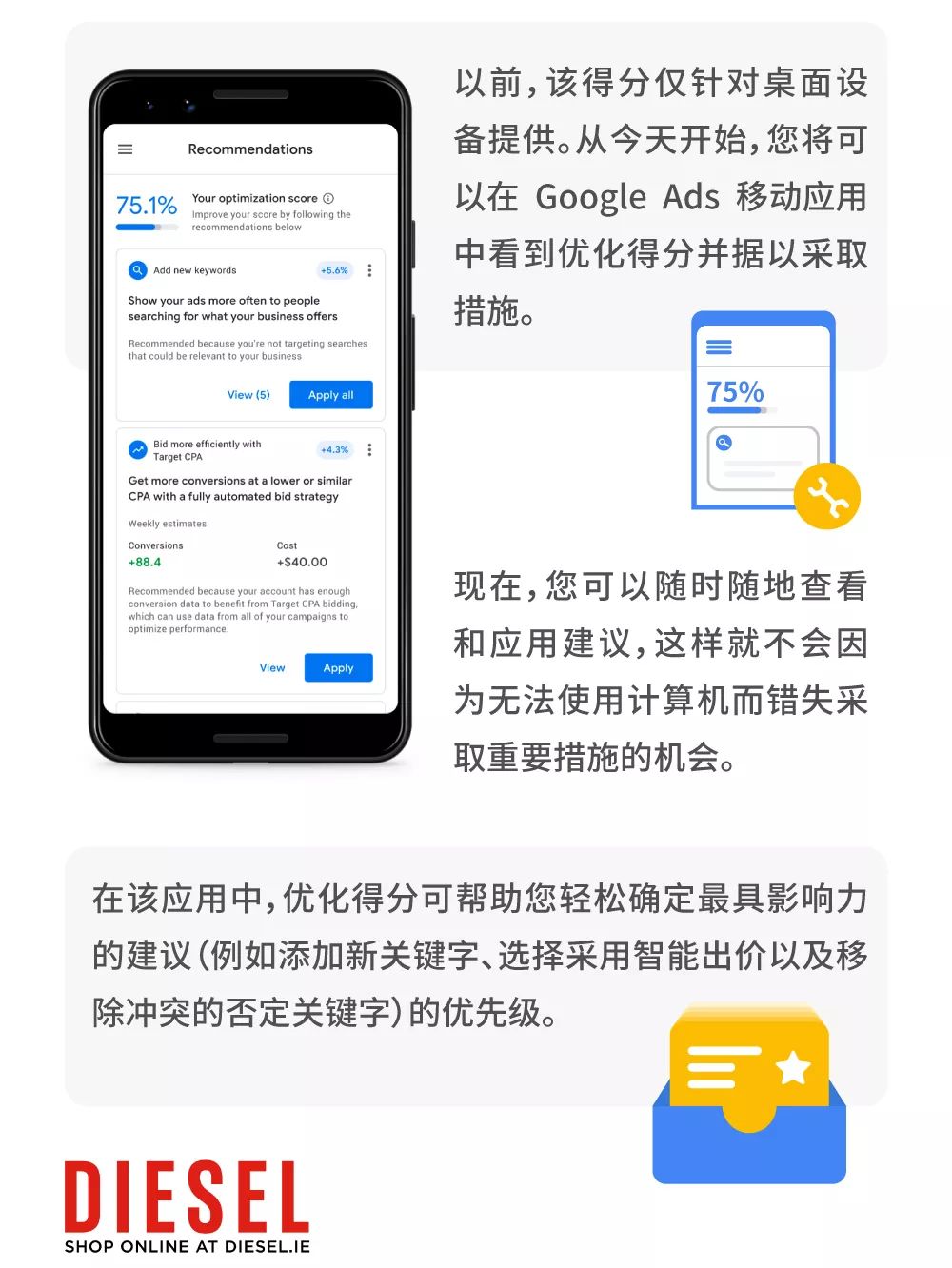 Use remarketing to improve marketing performance, what is remarketing?Google Remarketing can serve ads to audiences who have visited your site or app, allowing "next time" users to be hit again, prompting them to make further purchases or other targeted actions to increase conversion rates.For example, a user who has put an item in a shopping cart but doesn't end up checking out is likely to drive a conversion when they enter the site/app again through ads.
With Google Analytics for remarketing, you first need to enable remarketing and advertising campaigns in Google Analytics, as follows:Google Analytics Interface - Management - Media Resources - Tracking Information - Data Collection, Turn on Remarketing and Ad Reporting.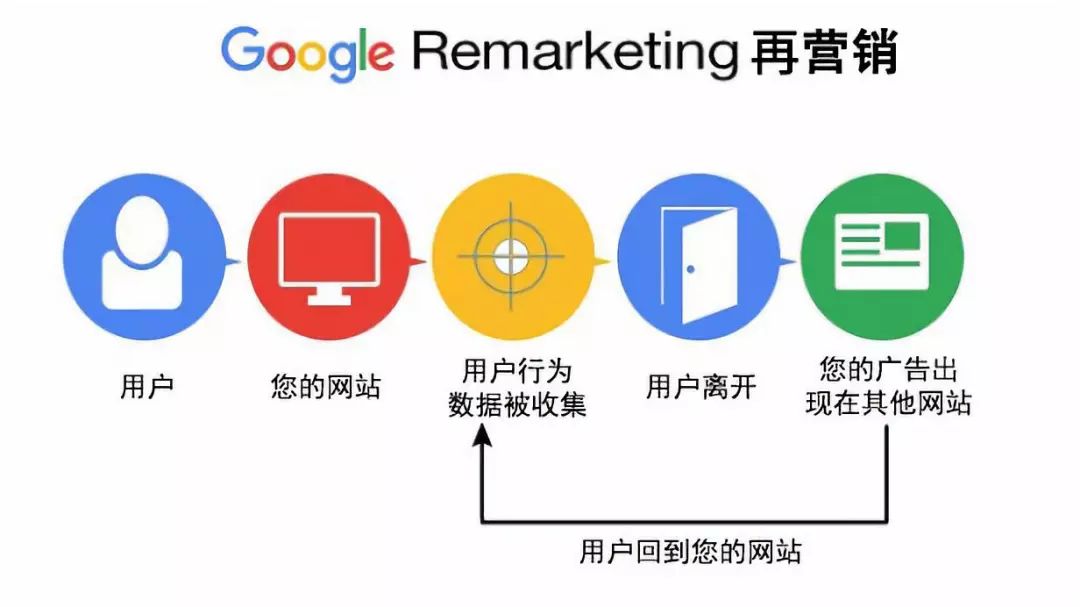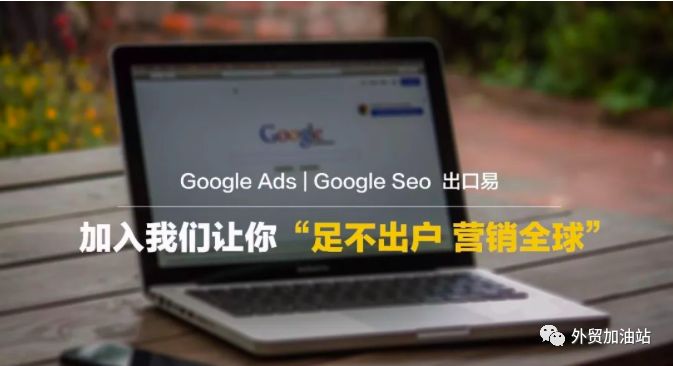 2020 Google Ads Bid Ranking SettingTips - Google's Official Partner

Teach you new trends in Google advertising in 2020 - Google's official partner

Google Ads campaigns and policies for 2020 . . . . . . . . . . . . . . . . . . . . . . . . . . . .

2020 China's export enterprises face google promotion problems - Google's official partner
Google labels slow-loading sites: Chrome will "sham" slow-loading sites
Google is used in almost 90% of the world's countries and regions, and only 20% actually use Ads, compared with only 6% who are skilled in using Ads.(A senior overseas optimist)。 There are few erreados recognized by Google...

Ads services are essential, and how can Google 'excellent) partners be identified among a wide range of service providers?
Ask the advertiser to recognize the following badges 


Google's official domestic partner, scan the qr code below.Google account opening, website construction↓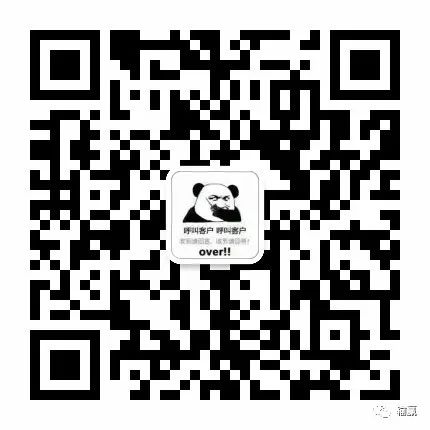 SourceSelf-networkIf copyright is involved, please inform, maintain the views in the textNeutral, for reference and communication only. (Invasion and deletion)
Foreign trade gas stations
Would you like to learn more about foreign trade? Foreign trade gas station every day for you to update foreign trade dry goods, foreign trade common sense, foreign trade skills, network marketing, corporate style and so on. Welcome to join you! Micro-signals:ChinaForeignTrade
Foreign trade gas stations
Internet/Foreign Trade Dry/Foreign Trade Tips
Foreign trade gas stations(ChinaForeignTrade)
Internet . . . Foreign Trade Dry Goods . . . Foreign trade tips
Press and hold QR code attention
---