Google and Bing e-commerce ad large-cap data
Focus on sharing the sea to promote the operation of dry goods!
The captain analyzed it before.Industry-wide data on Google ads in 2019, this time continuing to bring GoogleLarge market data for e-commerce advertising, cross-border sellertraders don't miss out.This report is based on 671 U.S. ad accounts covering all vertical areas.Data collection will be available from August 2018 to February 2019.Each industry contains at least 30 independent active customers.
By digging deep into the data, we'll share it with you in this articleGoogle (Googleand Bing(Bing)Large-cap data for shopping ads. These data include:
Click-through rate (CTR)

Cost per click (CPC)

Conversion rate (CVR)

Cost per action (CPA)

Monthly budget
Our data covers16E-commerce often dabies: medical supplies, health and beauty, child care, pet care, clothing, food and alcohol, home and gardening, HVAC, automotive supplies, travel, entertainment and activities, educational supplies, computer and technology, office and business, arts and music, chemicals.
What isGoogleShopping ads?
First of all, some students may be a little hesitant,GoogleAlso divided into general ads and special lying ads for shopping? That's rightGoogleA shopping ad is a type of ad that focuses on the details of the product you sell. A shopping ad can refer to a product shopping ad (for a single product only) or a window shopping ad (introducing multiple related products). Shopping ads can be advertised through Google ShoppingGoogle Search and section Google Search the Web Partner website for presentation. See the difference between shopping ads and regular ads below:
If you'regoogleSearch innikeBasketball shoes, showing is pure text advertising;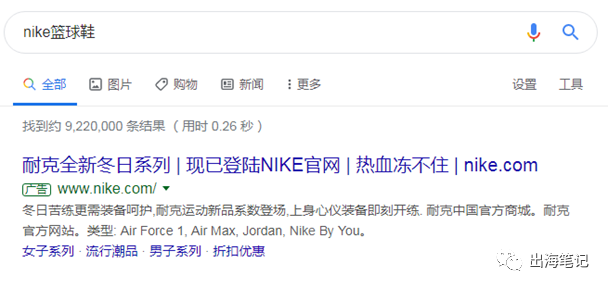 After the use of shopping ads appear in the following image, users can be very intuitive to see product pictures, prices, brands and other information;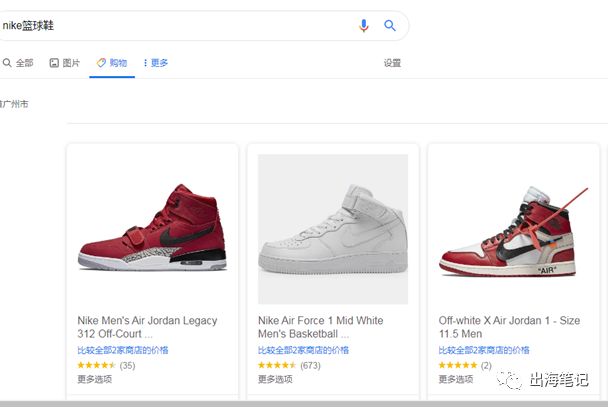 Average click-through rate of shopping ads (CTR)
People say that car advertising is the only one that ensures that the physical display is presented. The automotive industry is driven by visual attraction, and Google's shopping ads are essentially visual, so the average shopping ad for car supplies
CTR

Highest, is

1.2%

。 Other shopping ads

CTR

High industries include HVAC and climate control, travel and bags.
Industries that have always valued functionality over visual design, such as technology and office and business needs, often
CTR
Minimum. Avoid low-resolution, inventory, or factory-provided photos in shopping ads whenever you want. Using the same ads as your peers, it's hard to stand out from the competition for search engine pages!
And in Bing Shopping Ads, almost all industries
CTR
All are much higher, with Bing shopping ads in most industries
CTR
More than
1%
。 Bing Shopping Ads
CTR
On average higher than Google shopping ads
45%
。 This data is similar to the difference between Google and Bing Search Large Market Data.
The average cost per click for a shopping ad (CPC)
Shopping ads

CPC

Far more than searching for keywords.

CPC

Low, which gives advertisers advertising search engines a sigh of relief. Despite the most expensive keywords on Google,

CPC

More than

50

dollars but almost all shopping ads

CPC

are well below

1

Dollar. Shopping ads

CPC

The highest sectors are office and business needs, with average

CPC

For

1.09

Dollar.
Raising a child may be one of the most expensive things, but shopping ads for children and baby care
CPC
is the lowest on Google and Bing respectively
36
cents and
11
Cents.
Bing Ads
CPC
than Google Ads
CPC
Cheap, and shopping advertising is basically the same. On shopping ads
CPC
Bing is lower than Google on average
30%
Around. However, Bing's shopping ads in certain industries
CPC
Relatively high, such as office and business needs, arts and music, and health and beauty, they are advertised on Bing
CPC
Are well above
1
Dollar.
Average conversion rate for shopping ads (CVR)
Shopping ads are different from search ads because they show you the image and price of your product. Shopping advertising is simply better for cheap and competitively priced products! But for empirical goods or luxury goods, the situation is different. So we can see that low-priced goods such as clothing are advertised in the
CVR

to be higher than chemical products.
Of course, all advertisers can monetize their target audiences, such as using features such as shopping remarketing forms, customer matching, and in-market audiences to reach more high-quality users and increase conversion rates. In addition, advertisers can use features such as Google's product promotions and "in-google purchases" to convert more users.
Nearly a third of Americans use google and Bing, but they use search engines differently. Installation in the company
Windows

The system's computers generally set Bing as the default search engine, so people usually use Bing at work. So in a lot of

B2B

bing shopping advertising, such as office and business needs and computers and technology

CVR

significantly higher than a big cut.
Average cost of action for shopping ads (CPA)
Due to differences in objectives and profit margins, customers and industry

CPA

It's going to make a big difference. Advertisers are more willing to spend more to boost sales when goods are expensive and profits are high.

CPA

Nature is high.
As a result, industries that sell low-cost goods, such as children's and baby care, pet care and entertainment, are the least likely

CPA

。 High-priced goods such as computers, business needs, and industrial goods are generally more acceptable

CPA

。
Bing Ads

CPC

Lower, the same conversion costs are lower.
Average monthly budget for shopping ads
If you're just starting to run shopping ads on Google or Bing, you'll naturally want to know how much budget you'll have to set aside. Whether it's a big business like Amazon or a lot of small businesses, they rely on shopping ads every day. Taking into account the average of Google's shopping ads
CPC

Only

66

cents, even if you only spend every day

10

U.S. dollars, still get a batch of high-quality traffic.
If you want to get more out of your shopping ads, you still have plenty of room to improve! The industries that have invested the most in Google's shopping ads are health and beauty, as well as computers and technology. For industries such as education and tourism, more traffic will come from search engine text ads.
Many advertisers may be surprised that Bing ads actually account for such a large share of the shopping market. Although Bing only occupies the United States
PC

one-third of the market, but it attracts more than a third of the consumer population. In addition to being a search engine, Bing also works for Amazon's

Alexa

To provide services, in the

OfferUp

(Reached more than

1500

10,000 users) and other sites that run shopping ads.
The average monthly budget for Google and Bing's industry-wide shopping ads is
770.41
USD and
392.53
Dollar.
What's the use of these data?
If you find yourself in a low data ranking, there is a lot of room to rise! Countless advertisers have found that the tools and strategies required to successfully run shopping ads are different from running search engine ads!
-END-
· Guess your favorite article.
>>>>Click on the image to read more dry goods



Author: Captain
Sea Notes Columnist
Since 2007, we have been engaged in overseas promotion al-
Reprint/Co-operation
Join the Sea Notes Community
Please add WeChat yusimon666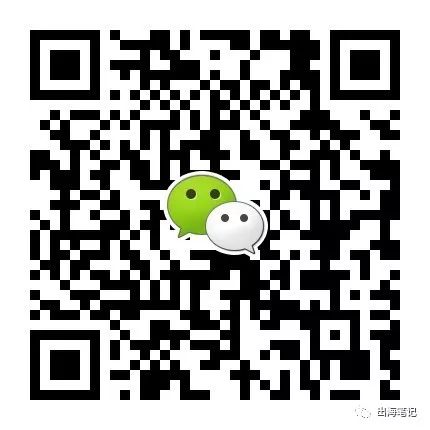 Notes on going out to sea
Sea notes is the first vertical sea promotion and operation of learning and exchange platform, focusing on the sea-going people to share the first-line head of the sea dry goods, industry information, channel resources, etc., to help sea-going people improve all-round overseas promotion and operation effect!
---