Google announces ban on cryptocurrency ads: Too many scammers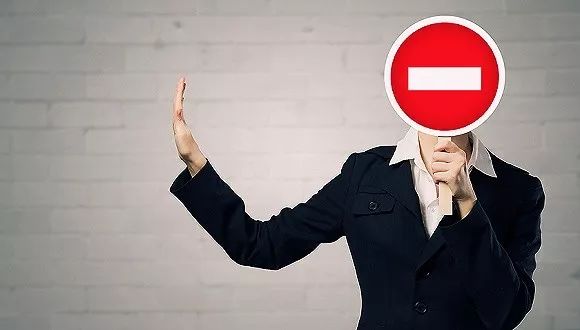 But why wait until June, not now?
Author . . . Hua Fengyi 
After Facebook, Google also wants to ban cryptocurrency-related advertising.
On Tuesday, U.S. time, Google announced that it would update its financial services-related advertising policy to stop allowing advertising for a range of new high-risk financial products, "including but not limited to ICO, cryptocurrency trading, cryptocurrency wallets and cryptocurrency trading advice." This policy will take effect in June 2018.
"We don't have a crystal ball to predict where cryptocurrencies will go in the future, but we've seen enough consumers to get hurt or at risk, and that's an area we want to be very careful about." Scott Spencer, Google's director of sustainable advertising, told CNBC.
Spencer also released a blog post the same day, Google's achievements in tackling ad fraud, malware and content scams, also mentioned the new policy.
Google's move is in line with Facebook's January 31 policy, when it announced that it "prohibits advertising of financial products and services, such as binary options, ICOs and cryptocurrencies, that are often associated with misleading or fraudulent promotions." "
In addition to uncertainty about the future of cryptocurrencies, Google and Facebook have both issued bans because the sector has become a hit with fraud.
In 2017, the cryptocurrency ICO erupted and bubbled.
According to Cointelegraph, the amount raised globally through the ICO in 2017 was almost 40 times that of 2016. According to the "Domestic ICO Development Report for the First Half of 2017" issued by the National Committee of Internet Financial Security Technical Experts, as of July 18, 65 Projects have been completed in China, with a cumulative financing scale equivalent to RMB 2,616 million. But by 2017, only five ICO projects have been completed.
However, according to news. Bitcoin.com, by February 2018, 46% of ICOs were actually dead.
You can see the iCO release from 14 years of development in this link.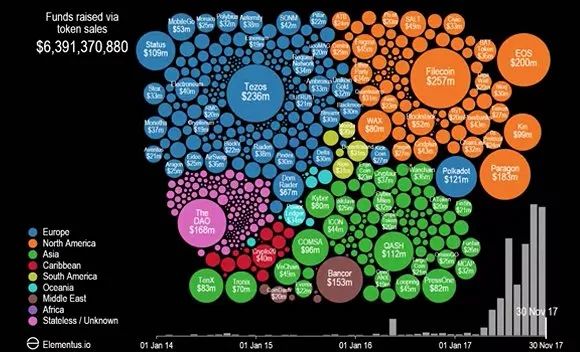 IcCo and cryptocurrencies are a completely unregulated area, and scams are rife due to more sophisticated technologies and rules.
Regulators in many countries have begun to act. In September, China imposed an ICO ban, and in July last year, the US SEC explicitly declared iCO a securities issue that was regulated by the SEC and that ICO market participants were required to register with the SEC for the issuance and sale of securities.
So far, however, there are still a number of risk vulnerabilities in the cryptocurrency market.
Telegram, for example, is currently working on pre-ICO, which is aimed primarily at high-net-worth investors, and has filed with the SEC in the first round. But its official channels have not made any IcCo news public, which has led to a lot of fraud.
Using Google to search for "Telegram ICO" will result in a bunch of fake websites. According to TechCrunch, a website called Ton-gram.io has been published under the guise of publishing telegram tokens, and more than 70 people have been taken into account.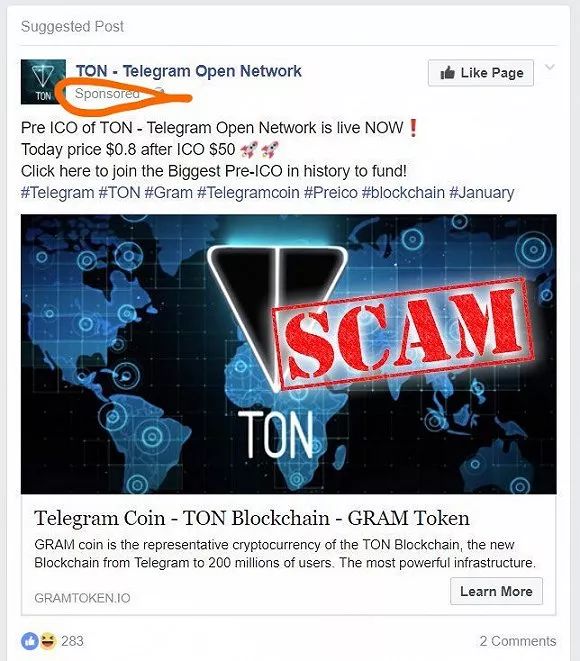 According to a March 8 report by Wellfinances, some advertisers who use Google AdWords to promote cryptocurrencies have seen a significant drop in their ad views, with some ads and accounts even suspended. Many users wondered which rule Google's ads violated.
Finances also reported that a Canadian regulator had previously asked Google to enforce the ban, but was rebuffed, and Google said at the time that it did not want to restrict google advertising across the cryptocurrency industry.
So that may be why Google's new advertising policy is now announced, but it won't be implemented until June - Google needs to tell advertisers that it has banned cryptocurrency-related content. At the same time, the ads that have been sold before have to be executed.
· END·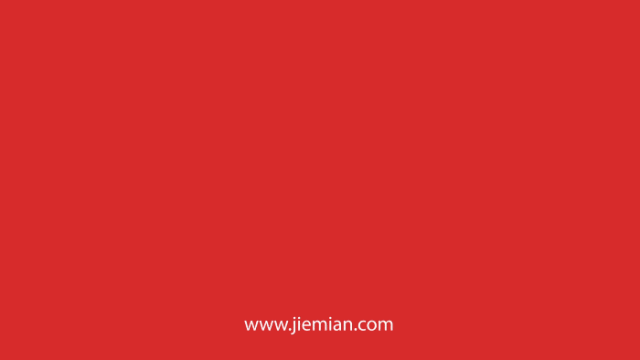 Click"Read the originalDownload Interface News APP
---