Google blocks 600 "ad disturbing app" Cheetah Mobile all products removed
"
The deleted app has been installed more than 4.5 billion times, mainly for English-speaking users, mainly from developers in China, Singapore and India.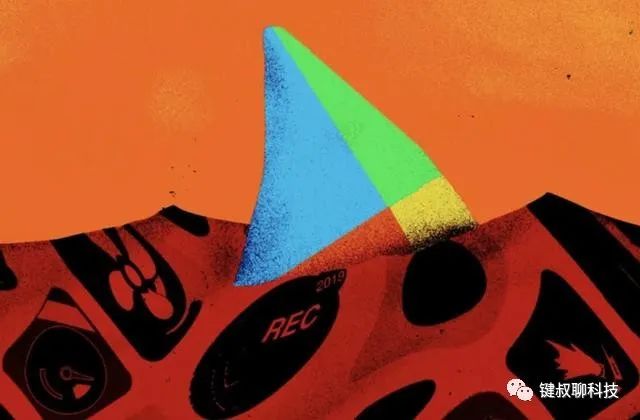 Google has removed nearly 600 Android apps as part of a massive crackdown on ad fraud and smartphone-harassment ads that are too offensive to affect the user experience, according to a foreign company that banned 600 "advertising disturbing app" Cheetah Mobile products. It also bans its developers from the Play Software Store and its advertising network ingress.
One of the biggest developers banned by Google's game store and Google Advertising Alliance is Cheetah Mobile, a Chinese-listed company, according to reports. Foreign media disclosed in November 2018 that the company had been engaged in advertising fraud.
In December 2019, Google removed a non-compliant app from Cheetah Mobile, but allowed Cheetah to continue offering other apps in the software store. So far, the company's entire product line in the Google Play store, which includes about 45 apps, no longer offers ads that Google's advertising network displays.
Per Bjorke, Google's senior product manager for ad traffic quality, told foreign media that the deleted apps had been installed more than 4.5 billion times, mainly for English-speaking users, mainly from developers in China, Singapore and India.
The executive declined to name specific apps or developers who were removed, but said many of the banned apps were utilities or games. Google also published a blog post detailing the software's withdrawal.
Last year, Google's software store blocked CooTek, another publicly traded Chinese software developer. The ban comes after foreign media and a security firm found evidence that CooTek "bombarded" users with harassing ads that the company had told Google had stopped.
Under the tech giant's harassment advertising policy, Android software developers are not allowed to display ads without the software being turned on, and they prohibit them from displaying ads that may result in users "unintentional clicking."
One example, Mr Bork says, is an ad that might cause users to accidentally click on an ad, where a full-screen ad suddenly appears on the screen as they prepare to make a phone call.
"This is a strategy that seriously harasses users, leads to a poor user experience, disrupts the functionality of critical devices such as phones and global positioning systems, and causes users to waste advertisers' money by accidentally clicking on ads." Bork said so.
He added that Google had deployed a new technology late last year to automatically detect whether Android apps show ads when they are not launched. This initiative helps identify offending applications and developers. Such a tracking and investigation process also led to the withdrawal of a large number of illegal Android software this time.
"When we first were found, we gave developers a notification and warning message and allowed them to correct the problem," Bork said. "
He said that while some offending apps and developers used similar techniques to display harassing ads, every effort was made to avoid detection. But Google is not sure whether the offending software is working together, and "there are clear signs that they are using a similar approach." Whether they are coordinated behind the scenes is uncertain. "
Google has begun to refund advertising fees to marketing customers who have been shown to advertise in some harassing ads. "We can confirm that we have identified the affected advertisers and refunded most of the fees," Mr Bork said. "
(Source: Tencent Technology Review: Cheng Wei)
"
---