Google FB's advertising revenue this year or breaking hundreds of billions of dollars BAT as a major rival
(Original title: Google and Facebook digital ad revenue is expected to exceed $100 billion!) Occupy ingests of the world's "half of the world")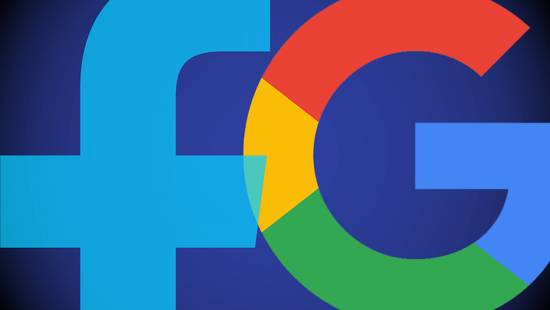 Zhang Mei
The latest data show thatThis year, two internet giants, Google and Facebook, will account for "half of the world's digital advertising revenue", and their strong potential rivals are not Twitter or Snapchat, but China's BAT!
Google could "capture" $72.69 billion in advertising and $33.76 billion in advertising revenue in 2017, according to eMarketer, a market research firm.The two giants' advertising revenues are expected to total $106.5 billion, equivalent to 46.4 percent of the total digital advertising spend by advertisers worldwide.
Shelleen Shum, senior forecast analyst at eMarketer, saidGoogle and Facebook dominate mobile and video ads。 Shelleen Shum said in an emailed statement:
This year, Facebook and Google will once again be global leaders in digital advertising, sweeping nearly half of the world's digital advertising revenue and maintaining their strength in mobile and video advertising.

Facebook and Google's dominance of mobile advertising remains the same, accounting for more than half of global mobile advertising revenue during the forecast period.
"In the near future,Facebook and Google's only likely other competitors are China's three Internet giants (BAT), Baidu, Alibaba and TencentBAT has benefited from rising disposable income in China and rising scientific and technological talent. As they begin to bring a variety of advertising products to market, BAT's digital and mobile advertising revenue is expected to grow elastically," Shum added.
According to a report released this week by BrandZ, WPP's largest database of brand assets,Alibaba, Baidu and Tencent will make a total of $35.82 billion in advertising revenue.
It's worth noting that Tencent has become the first company in China with a brand value of more than $100 billion, according to the WPP survey.
Advertising boss: The advertising industry needs to have confidence in the newspaper
Martin Sorrell, founder and chief executive of WPP, the world's largest advertising group, last week became the founder and chief executive of giants such as Google and Facebook, as more money poured into the world' big names.Urge the advertising industry to have confidence in the newspaper.
Sorrell said that when Google, Facebook and Twitter were accused of being "platforms for providing hate and fake news," it should increase consumer demand for more traditional, reliable news providers.
"Most publishers have not realized their digital dreams yet. With the rise of Google and Facebook, publishers' dreams of a massive online advertising business have become elusive. However, opportunities remain. Cognitive and practical flaws in the digital media ecosystem are the potential competitive advantages of newspapers, whether in paper or electronic form," he says.
Advertisers benefit from healthy news brands. Just as society as a whole benefits from them. They're not just a way to reach customers; media censorship of business makes business more efficient and transparent.
Source: Wall Street  If there is infringement please contact us, we have deep respect for the original author
---