Google steps up ad non-compliance crackdown, Hawker Connect, Cheetah Mobile's large number of apps are off the shelves
According to BuzzFeed, google Play dropped nearly 600 apps on February 20, including 45 from Cheetah Mobile, for the reason that ads are not compliant.
So far, the products in The Cheetah Mobile Publisher Account in App Annie are still on display, but they can't be taken to the Google Play app interface.And the author found that no Cheetah Mobile products could be searched on Google Play, with mainstream apps such as Clean Master and Rolling Sky and Piano Tiles. And so big hot games have been taken off the shelves.

App Annie website Cheetah Mobile jumps to Google Play's interface
Not only did Google get off the problem app, it also banned the Google Play accounts of developers to which the app belongs, and banned them from using Google ads for cash, the report said.It is not known whether the off-shelf and seal is permanent.
Advertising violations seem to be judged to ugher.
On the same day, Google uploaded an article entitled "Disruptive ads enforcement and our new approach" in its own security blog, detailing the facts and reasons for the downfall.The statement noted that the apps were removed because they violated Google's policy of banning "disruptive advertising" and "interstitial advertising."
According to Google's definition, destructive advertising is "advertising that appears to users in a sudden manner, interfering with the normal use of the device's functionality.""The policy highlights how the emergence of ads can cause users to inadvertently click on ads and there is no clear way to turn them off.
Google also gives examples of non-compliant ads (below):Ads take up the entire screen or interfere with normal use, and the close button is not explicitly provided.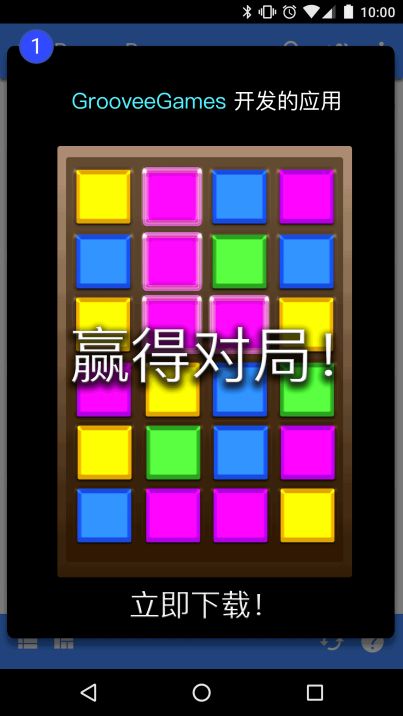 Source:
Google Play Developer Policy Center
Per Bjorke, Google's senior product manager for ad traffic quality, which wrote the statement, said the app has been installed more than 4.5 billion times, with developers from mainland China, Hong Kong, Singapore and India.Although the specific app or developer name was declined, the person in charge claimed that many of the apps that were placed on the shelf were tools or games.
Google continues to detect non-compliant ads
Google is understood to have developed an algorithm that automatically detects non-compliant ads, quickly helping workers lock down problematic apps and developers.
As it enters 2020, Google has also unveiled some of its apps.
Google Play launched 24 products mentioned in a blog post on February 4th after a foreign blog, VPN Pro, uploaded an article on the 3rd about the alleged built-in "malicious plug-in" of the Hawker Internet 24 apps, which were downloaded 382 million times.
Hawker Connect, a wholly owned subsidiary of TCL established in 2016, is responsible for the mobile Internet business, focusing on overseas markets, and with TCL's channel advantages in overseas mobile phone markets (including BlackBerry and Alcatel through mergers and acquisitions), it has achieved its App Monthly success in 2018, mainly in tools. , games, etc.
Through the App Annie query, the author found that there is only one "Seek Daily" left in the Hawk Google Play publisher account, and that the three existing apps are in the image category, browser and file transfer category.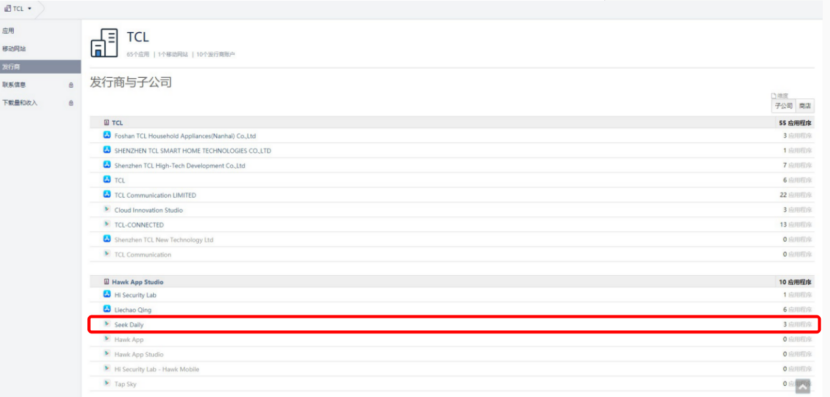 Google's ad policy compliance has been a headache for out-of-sea developers, and from this news, Google Play will monitor non-compliant ads for a long time, with relatively strict standards.It is recommended that the developer sit out to the sea and communicate more with the person in charge of Google's related business to avoid similar problems happening to himself.
But in response to this incident, the beluga whale went out to sea to communicate with industry people and heard some different voices.An industry veteran believes that "cheetah games, tools cashing mode is normal", "Google is deliberately cracking down on Chinese developers" doubts.The follow-up to the incident will continue to be watched by the beluga whale.
Author: (@Cynthia)
Business cooperation
Kris . . . WeChat: 18558713545
Media Consulting
Cassie . . . WeChat: 18506490569
Developer docking
Tang Chi . . . WeChat: 15605086341
Long-press picture scan

Join the White Whale Community
---