Google to check ads A large number of APP off the shelf how developers how to deal with?
The following article is from the commercial soldiers of the sea , the author's cool white open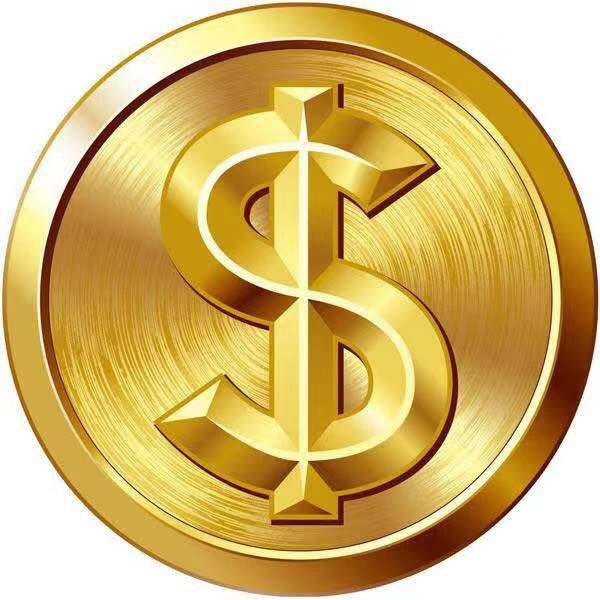 Commercial soldiers out to sea
Enjoy goes to sea for commercialization, through the export of commercialization articles, make friends in the industry.
On February 21, 2020, Google dropped more than 40 apps from the Google Play App Store. So far, more than 600 applications have been removed, according to foreign media. The move, which comes mainly from developers in China, Singapore and India, is part of Google's crackdown on "disruptive advertising".
Google Play searches for "Clean Master," "CM Launcher, and PhotoGrid" are not currently available.This time, Google unilaterally stopped working directly without prior notice and closed its Google Play developer account directly.For the developers of the sea, this is fatal, and hopefully Cheetah Mobile will solve this problem and get through this.

Starting in 2019, Google appears to have stepped up censorship of developer advertising, based on information released by foreign media.
DO Global (Beijing Cubs Bowang Technology Co., Ltd.)
In April 2019, Google took the developer's extensive app off the shelves in more than 40.The reason is suspected of advertising fraud and withholding of developer information.
CooTek (Shanghai Touch Bao Information Technology Co., Ltd.)
In July 2019, more than 60 apps were launched by Google.The reason is the use of ad plug-ins.
iHandy (Beijing Handi Mobile Internet Technology Co., Ltd.)
In September 2019, more than 40 Of Handy's Apps were released by Google Play for unknown reasons.
Hawk (Shenzhen Hawker Internet Co., Ltd.)
In February 2020, more than 20 of Hawker's apps were taken off the shelves by Google because of a news report, data, permissions-related issues.
Cheetah Mobile
In February 2020, more than 40 apps for the Cheetah were removed by Google for advertising fraud.
The above information has one thing in common, are domestic big developers, it is not known how many small developers were taken off the shelves, but it is worth the attention of our partners, especially responsible for commercial partners, Google's more and more stringent censorship of advertising.How to ensure that we apply safe cash?
The following points are summarized.
Google Play Developer Policy In-depth Research,
Know where Google's policy bottom line is
Advertising policy:Interference ads, interfering apps, third-party advertising or device features, these two violations are relatively high;Interference ads are mainly advertising display timing, advertising style design is unreasonable, resulting in high error clicks.Interference with apps, third-party ads, or device features is the focus on off-app ads, display ads when users load or opt out of apps.
Using money or money-based prizes to encourage users to click on ads has recently been added to the number of apps that are available because they are played in the country, but this is not allowed on Google.
Developer Policy URL:
https://play.google.com/about/monetization-ads/ads/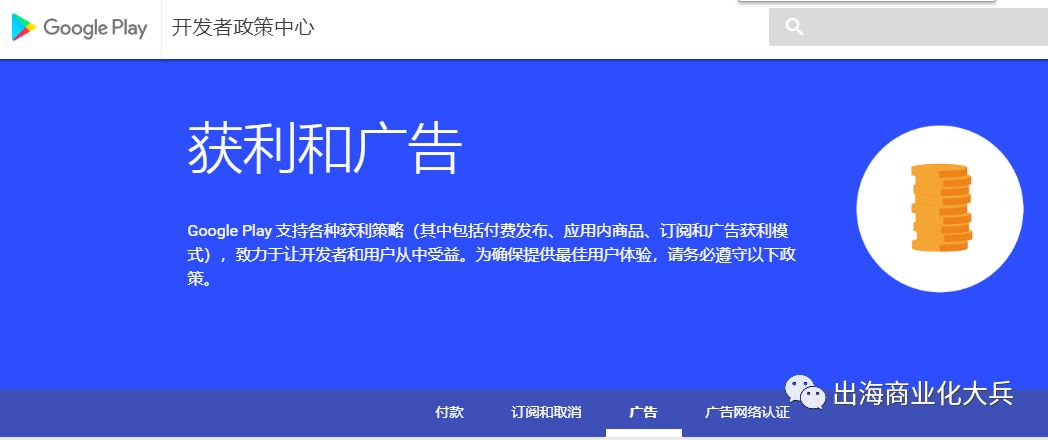 Choose a reliable partner
Commercial partners recommend FB Audience Network, Google Admob, Google ADX, for most developers these three channels are basically enough, if india has more users, you can try Inmob (India's largest mobile Internet advertising platform), If the Russian user base is large, then consider the VK platform (the advertising platform for Russia's largest social products), the principle is to choose a high-profile SPP, alliance platform.
Learn the appropriate policies and regulations for the country or region to avoid complaints
Data privacy:2018 is the year of personal privacy data compliance, the European Union introduced the GDPR (General Data Protection Act), California introduced consumer privacy laws, developers to keep abreast of the updated version.Copyright:We casually download movies, music, skin copy game applications, do not feel anything, but overseas, this is illegal.In the event of a complaint, the app is taken off the shelves directly and may also be at legal risk.
Google Play Developer Policy In-depth Research
Content policy related, 1, copyright infringement or illegal content.2. Display third-party websites or content in the app, if you push your own app, you should also mark "AD", otherwise it will be considered a violation.3, online gambling.4, adult theme content.5, false statements.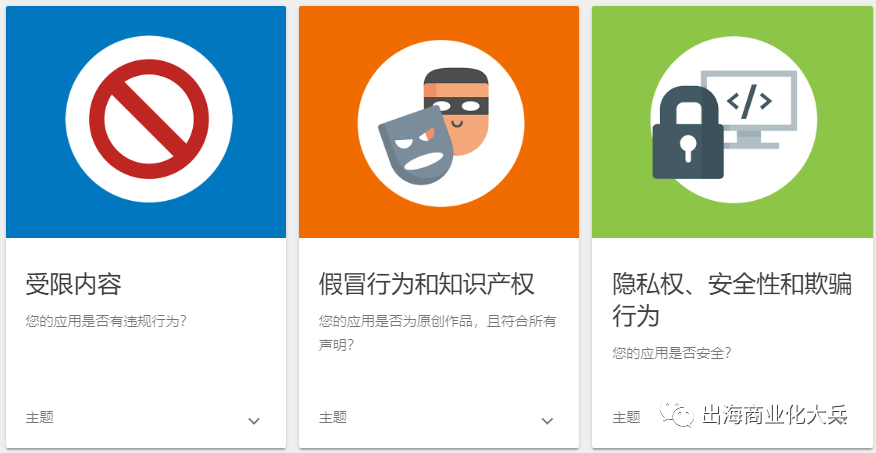 Cautiously update the version
Google Play policies change frequently, so keep an eye on updated versions based on the policy to avoid this issue being removed from the shelves, and general policy changes will allow developers time to adjust.
Avoid malicious optimization
In order to improve the ranking, some developers piled up a large number of keywords, brush volume, this is also one of the main points of being off the shelf, including duplicate bags, also known as vest bags.Google values copyright protection, so the bag is censored very strictly.If duplicate packages are found, both packages are taken off the shelves at the same time.There is also the induction of praise, that is to provide users with coupon-related content, exchange area higher evaluation, once found directly off the shelf.
Business cooperation
Kris . . . WeChat: 18558713545
Media Consulting
Cassie . . . WeChat: 18506490569
Developer docking
Tang Chi . . . WeChat: 15605086341
Long-press picture scan

Join the White Whale Community
---