Google's advertising growth slows sharply, there may be five reasons

Shares in Alphabet, Google's parent company, plunged after the first-quarter results, leaving google's share spree with its biggest one-day drop in seven years. TOP Gent recommends this article to explore the possible reasons for Google's decline.
This article was reproduced from Tencent Technology.com
Responsibility EditorSeries: mmzheng
According to foreign media reports,May 1,GoogleParent alphabetIts shares plunged on Tuesday after the first-quarter results, their biggest one-day drop in seven years. One of the main culprits was that Google's main business unexpectedly fell short of analysts' expectations, with ad sales at the slowest pace since 2015. Another culprit is that Google's management has not given a clear reason.
During the earnings analyst conference call, analysts' requests for more details were not met. Brian White, an analyst at Monness Crespi Hardt, accused Google of "always giving vague comments" on analyst conference calls. He wrote: "In the words of Winston Churchill, given that the company was unable to answer even the most basic questions satisfactorily, we found the meeting 'completely shrouded in fog'. "
In a conference call, Ruth Porat, Google's chief financial officer, blamed currency fluctuations and "product changes" for the slowdown in advertising, saying they were necessary for long-term results. Neither Mr. Polat nor Sundar Pichai, Google's chief executive, elaborated on what the changes were. A Google spokesman declined to comment. In this information vacuum, speculation is emerging. Here are five potential issues for Google's advertising business:

The phone screen is full of ads
Many observers worry that Google doesn't have enough room to fill in ads. In recent years, the company has loaded paid promotions into mobile search results. Sometimes, your phone screen is almost always an ad that appears after a search.
Bill Gurley, a venture capitalist at Benchmark, wrote on Twitter: "The increase in search revenue over the past few years has been due to the addition of more paid links to Google's search pages, which is a mechanism where there is no more room to drive growth. "
For years, analysts have worried that Google will maximize its search ads. But so far, at least, Google has proved that their fears are unnecessary.

YouTube changes the way ads are displayed

A key metric shared by Google (Google Ads click-through, or "paid-to-click rate") fell to its lowest level in years. Mr Borat explained to investors that people don't click on As many YouTube ads as they did last year. The slowdown, she said, comes from "some of the changes we made in early 2018."
This is a confusing statement, because Porat does not say exactly what these changes are. Some have speculated that Google launched a new set of tools for YouTubers about a year ago. These tools are designed to attract more "direct-reaction" ads, where marketers' promotions attract users to take direct action, such as buying, not just advertising brands, and allowadvertisers to target consumers based on their searches, locations, web browsing, and videos viewed. The ads, which may have been launched last year, set a hard-to-reach threshold for the current quarter.
Justin Post, an analyst at Bank of America Merrill Lynch, made the case in a report On Tuesday, writing: "We believe that this is the case, but we cannot confirm it." "

The clean-up on YouTube is expensive.
YouTube's regulatory efforts may also have a negative impact. Last year, YouTube made numerous attempts to remove shoddy videos from its platform and protect them from attacks by advertisers, who boycotted the service several times. YouTube has removed thousands of ads. And the fewer ads you have, the fewer clicks you will get. These changes may take some time to implement, which slowed ad sales growth in the first quarter.
YouTube has also made some changes to the way videos are recommended. The company says some apparently false or harmful videos are not recommended to users. Mr Pichai told investors that YouTube would take further steps to curb the problem. "We think most of the slowdown was caused by Google itself," said Ronald Josey, an analyst at JMP Securities. Google makes a lot of changes every quarter, but not all of the changes will work, as is the case with YouTube's change recommendation engine. "

Apple makes it harder to track ads on Safari
Starting in 2017, Apple has cracked down on ad-tracking. The iPhone maker restricts the tools companies use to track consumers' access to websites on their Safari browsers. In March, Apple again revamped its privacy effort, called Smart TrackIng Prevention, adding further restrictions on ad tracking.
Google operates a vast trading platform that allows advertisers to buy and sell ads that run on browsers such as Safari. Many companies in the industry have been hit by apple's change of strategy.
Ari Paparo, chief executive of beeswax, an advertising agency, said many publishers believe that sales of Safari's ad-tracking tools have more than halved since the fourth quarter of last year, and that it will have a significant impact on anyone who uses cookies. not immune."
Like mobile search and YouTube, Google does not disclose sales of its automated display advertising business.

Amazon is becoming a strong competitor
The e-commerce giant, which has been working to build its own advertising business, is struggling to compete head-on with Google. Amazon has great data on what people want to buy, and it has been actively trying to get advertisers to use it to buy ads that have traditionally been Google's main source of revenue.
Amazon's digital advertising business has grown to become the third-largest in the U.S., behind Google and Facebook, the research firm EMarketer estimates. Amazon said last week that first-quarter sales in "other sectors" rose 34 percent to $2.72 billion. Amazon's "other departments" are primarily advertising.
Amazon's share is still small compared with Google's advertising business, but unless the overall size of the advertising market grows significantly, sooner or later that growth will begin to erode Google's revenue.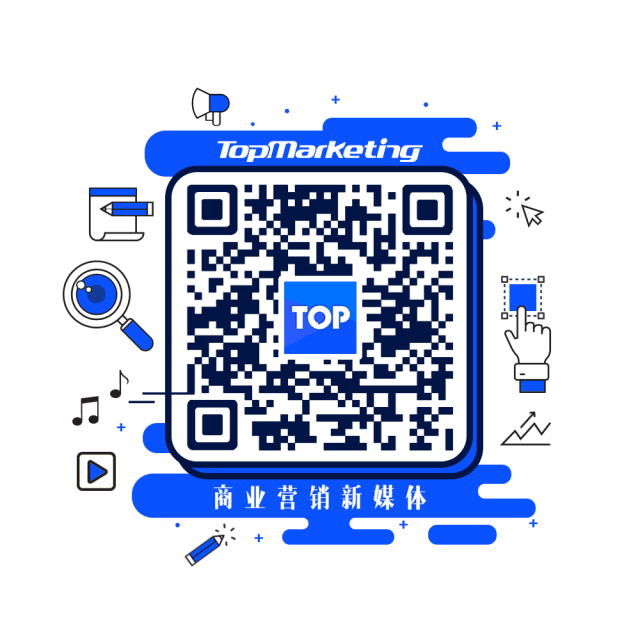 ---